October | Art & Culture
The Missing Thread at Somerset House
This autumn, Somerset House explores the untold stories of Black British fashion in a major new exhibition
Morgane Nyfeler
Particularly well timed after a fashion month when conversations around diversity and inclusivity were hot topics, the new exhibition The Missing Thread at Somerset House recognises the incredible influence Black communities have had on style in the UK. Often misrepresented or excluded from fashion history, Black creatives have been given a space to have their work showcased in a major exhibition celebrating trailblazing talent from the 1970s until today. The event shows both how their DNA and creativity has evolved over the decades as well as how they have impacted the world of fashion through the lens of music, photography, art and design.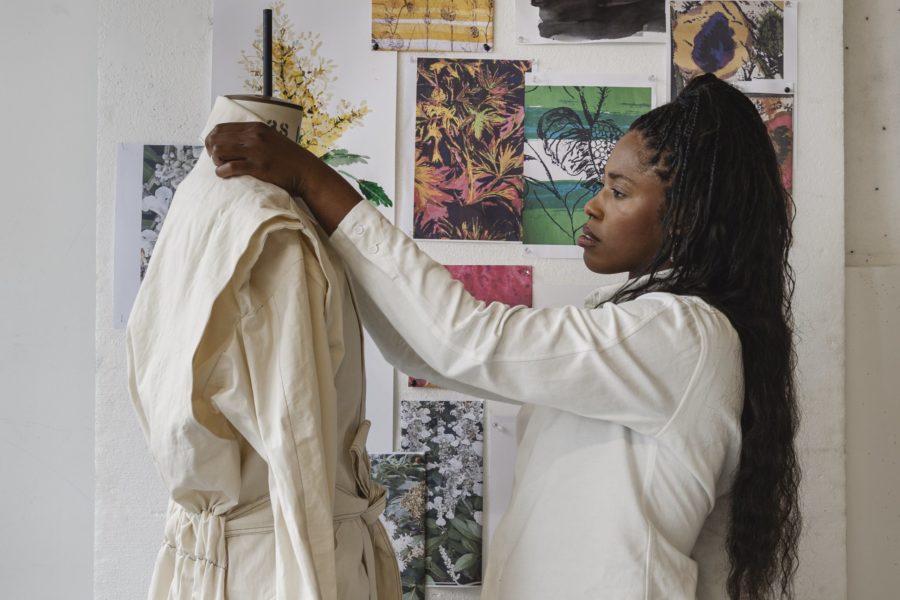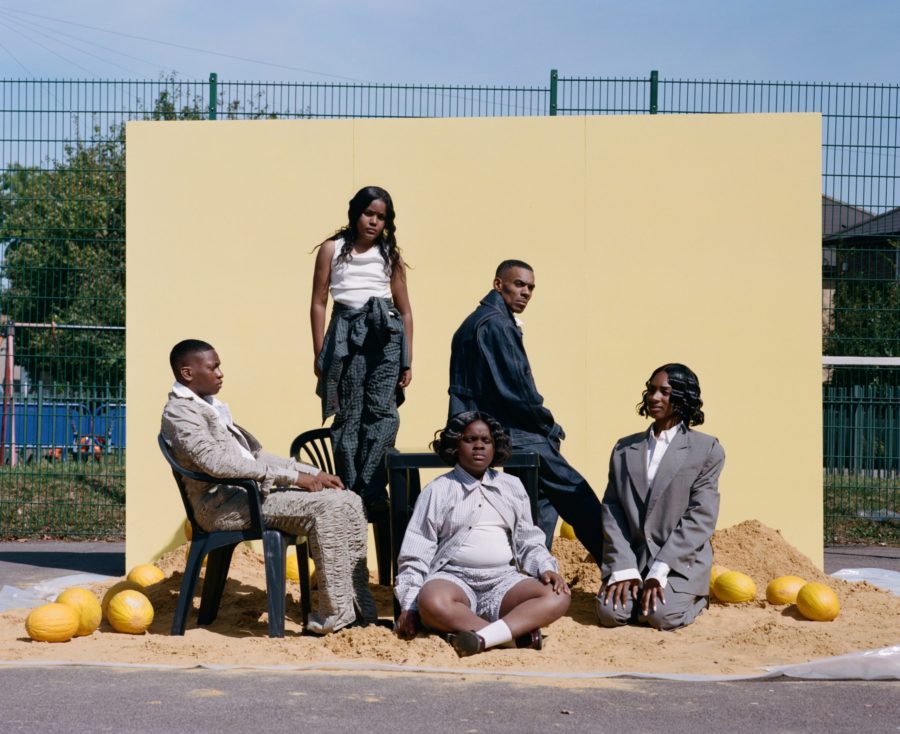 L: Bianca Saunders working on a sample of her commission for The Missing Thread, Untold Stories of Black British Fashion at her Hackney studio. Photo by Anne Tetzlaff R: Bianca Saunders 'YELLOW' SS20 campaign. Shot and Styled by Ronan McKenzie
Set against a backdrop of politics and culture, the exhibition looks at four different themes – home, tailoring, performance and nightlife – that have inspired Black British fashion designers and allowed them to develop their own aesthetic. Garments are placed alongside artworks, videos and installations to illustrate fashion's role in the wider culture, and a series of original commissions by the new wave of contemporary Black British designers, including Nicholas Daley, Bianca Saunders and Saul Nash, are woven throughout the show. The Missing Thread ends by showcasing archival work by one of Britain's most influential Black fashion designers, the late Joe Casely-Hayford OBE, spanning over four decades and which revolutionised menswear with its subversive Savile Row sensibility. An important tribute and encouragement for more Black creatives to continue fashioning the British narrative now and in the future.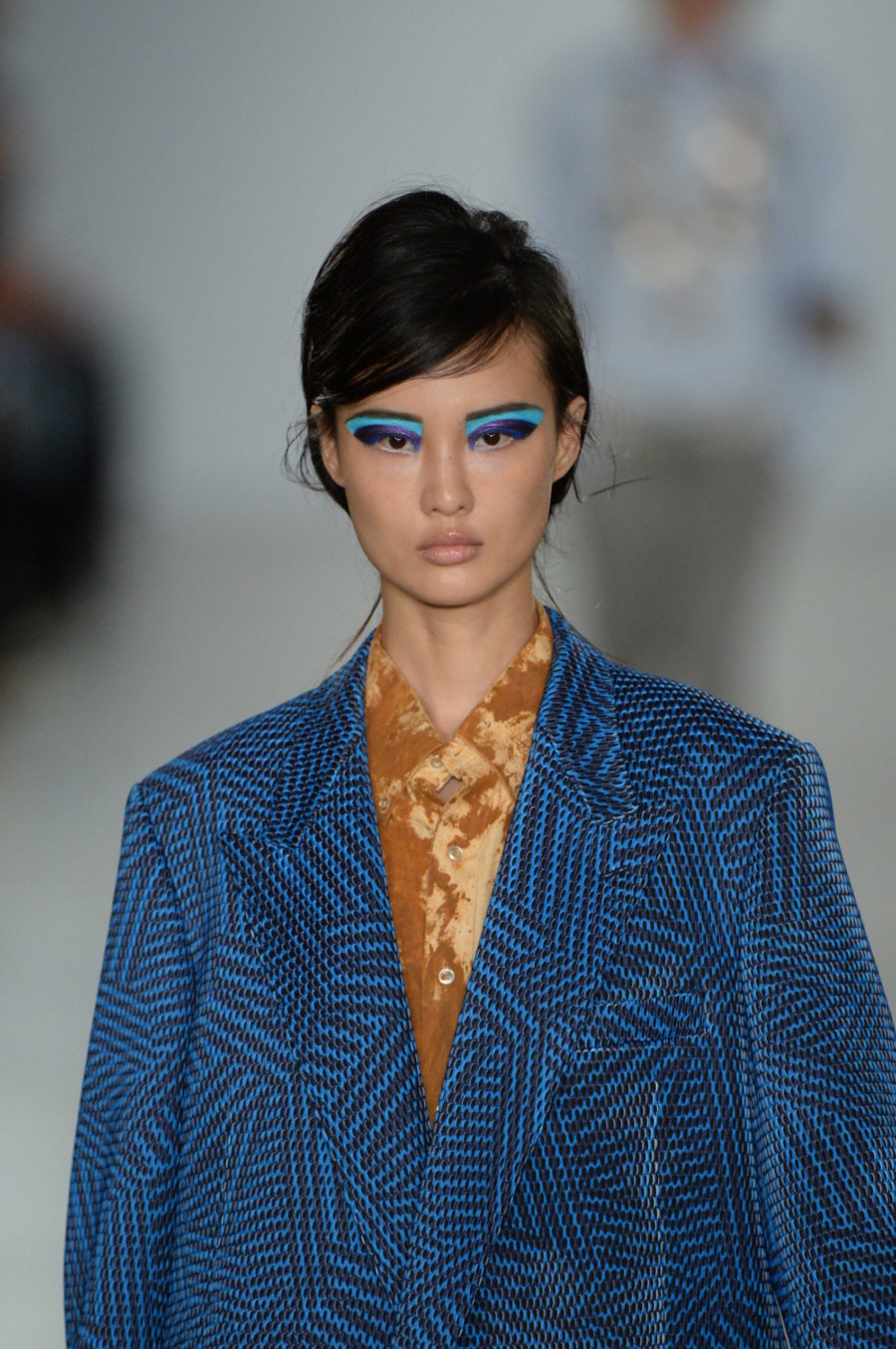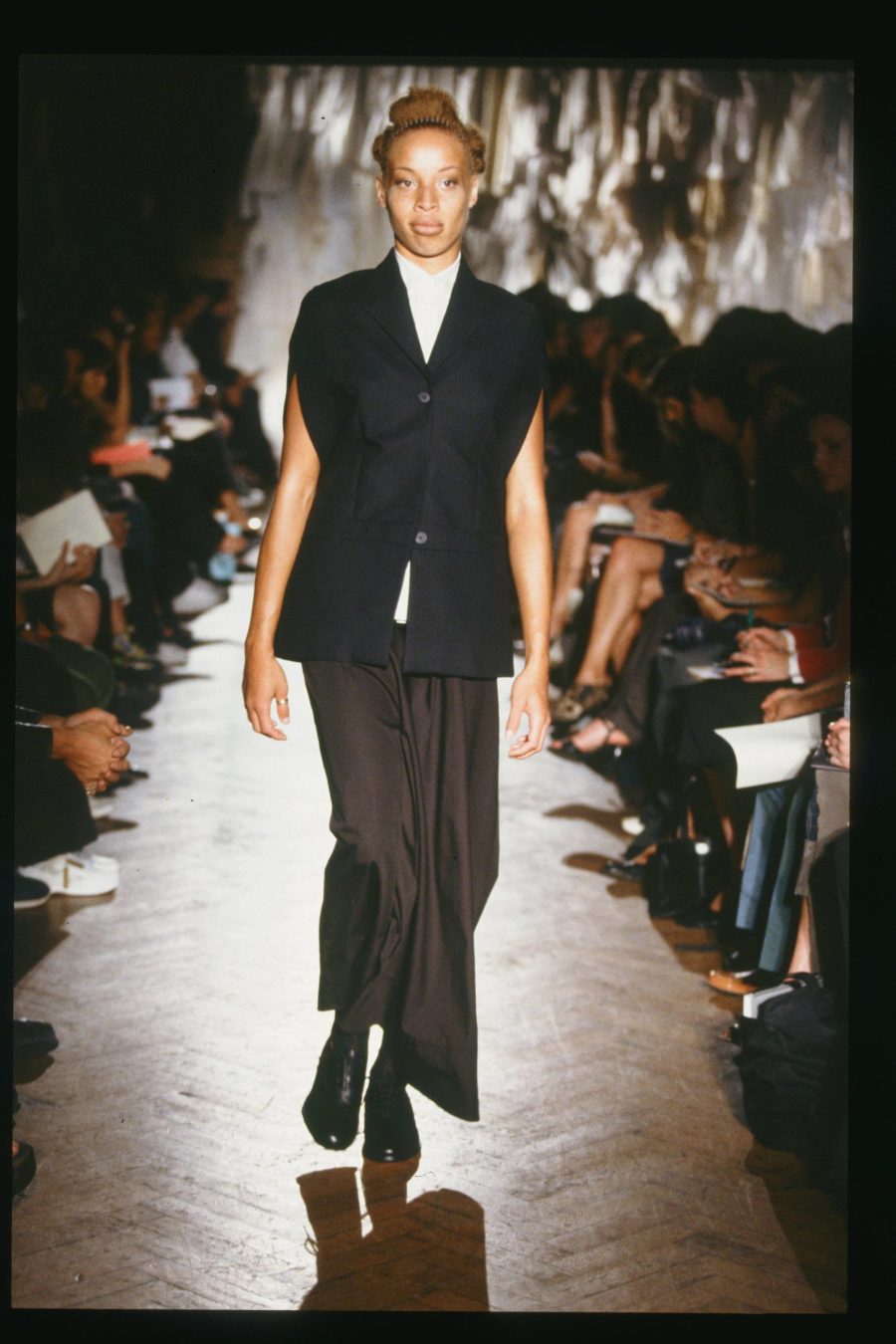 L: Casely-Hayford SS 2017 R: Archive Joe Casely-Hayford SS 1999. Courtesy of Maria Casely-Hayford
The Missing Thread, Somerset House, London, 21 September – 7 January 2024