May
The Offbeat Sari at the Design Museum
Discover how trailblazing Indian designers and studios are revisiting the traditional sari through 90 contemporary, dazzling pieces on show.
Morgane Nyfeler
In May of 2022, the Indian businesswoman and socialite Natasha Poonawalla made headlines wearing a sari designed by Sabyasachi Mukherjee and styled with a gold Schiaparelli bodice at the Met Gala. This stunning ensemble, plus more than 90 contemporary saris on loan from studios across India, are on display at The Offbeat Sari exhibition hosted by London's Design Museum, illustrating the sartorial and cultural renaissance of one of the world's most recognisable items of clothing. The result is an exploration of creativity, craftsmanship and culture not to be missed.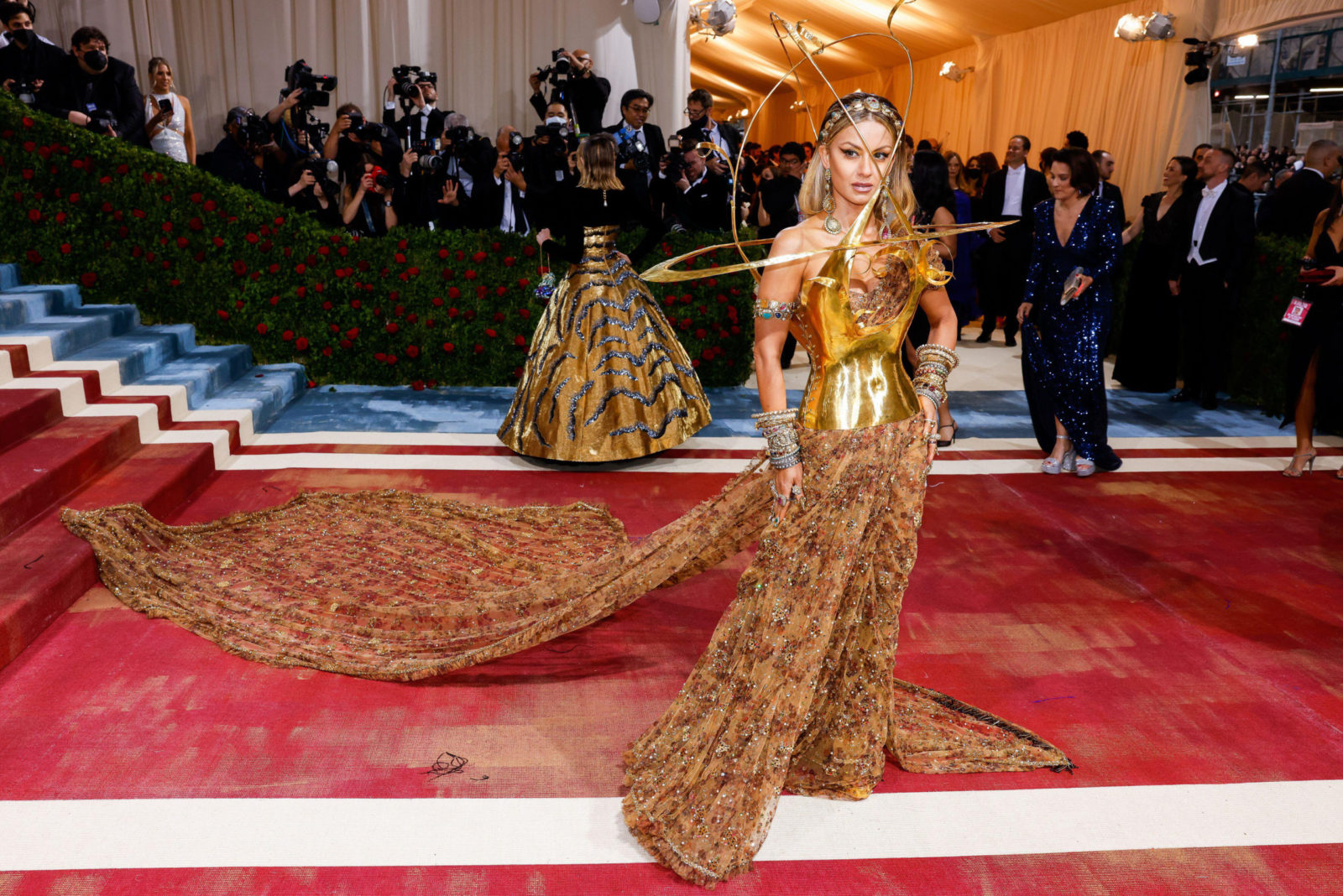 Natasha Poonawalla at the Met Gala 2022 Photo by John Angelillo
Once considered too traditional or difficult to wear, the sari has now become a cool fashion item that young people in South Asia pair with contemporary accessories and use to express both their personal and cultural identity. Trailblazing designers are experimenting with new materials and styles to bring modern relevance to this iconic item of clothing. And while the sari has been a reflection of social class, taste and function over millennia, today it is also a medium for protest and a way to push and challenge those boundaries.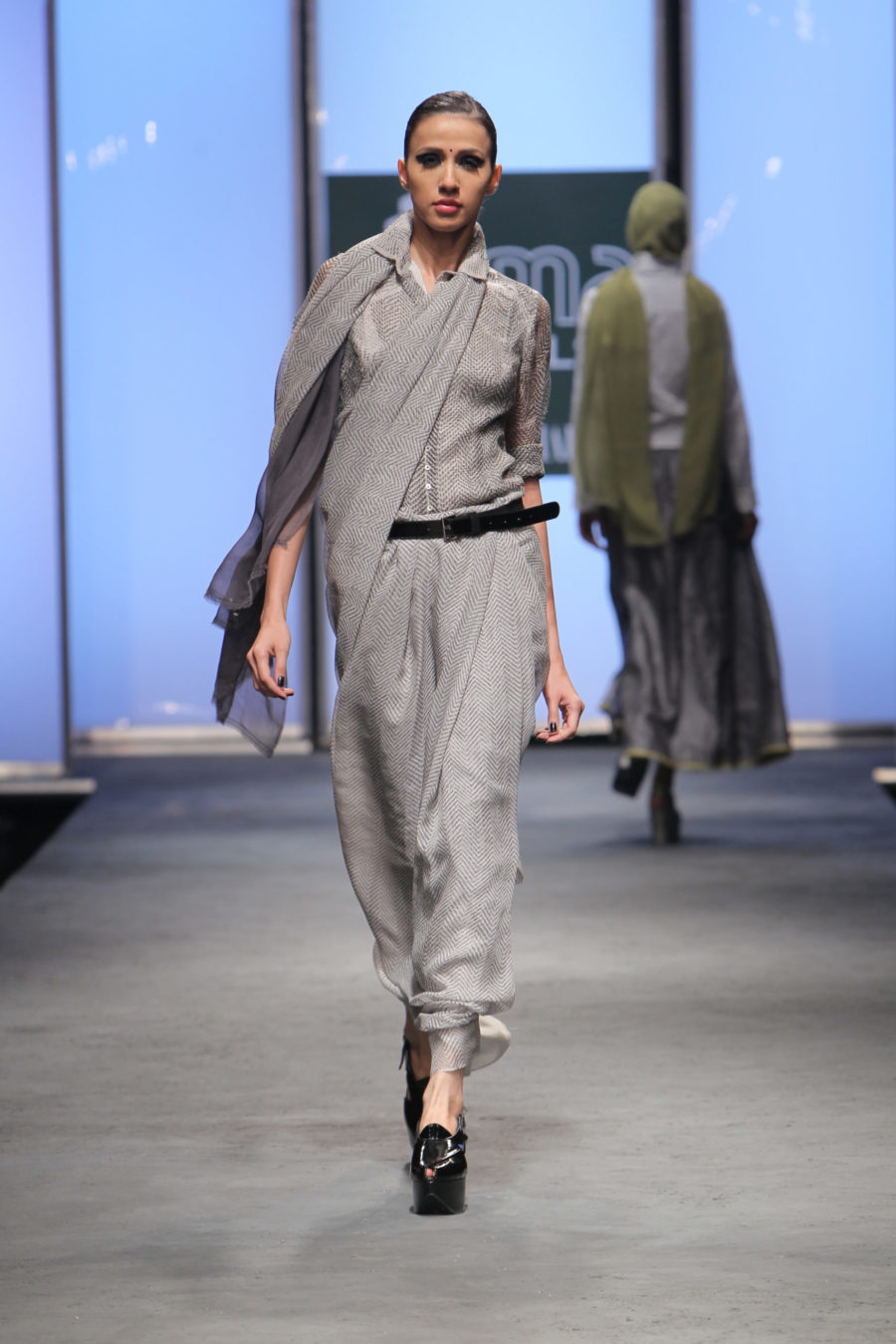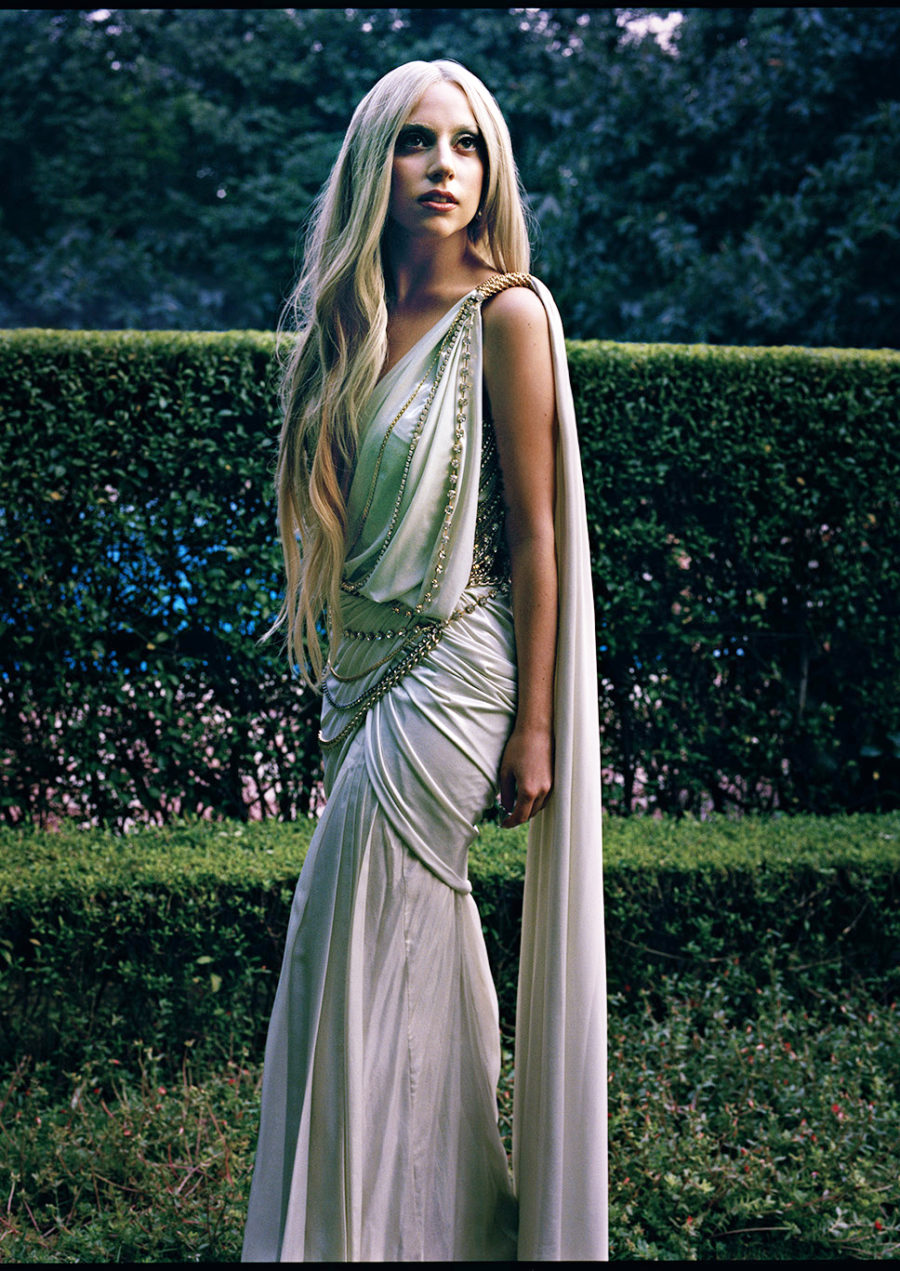 L: Abraham & Thakore silk georgette saree with herringbone print, 2011 R: Tarun Tahiliani Concept Sari in Foil jersey, 2010
Visitors will be dazzled by the selection of couture pieces on show, including Tarun Tahiliani's foil jersey sari for Lady Gaga and Abu Jani Sandeep Khosla's ruffled sari worn by Deepika Padukone at Cannes Film Festival in 2022. It will also be an opportunity  to discover the work of designers at the forefront of this aesthetic shift, such as Abraham & Thakore, Raw Mango and Akooro, while gaining a deeper understanding of how women are embracing the sari as a symbol of power and  independence.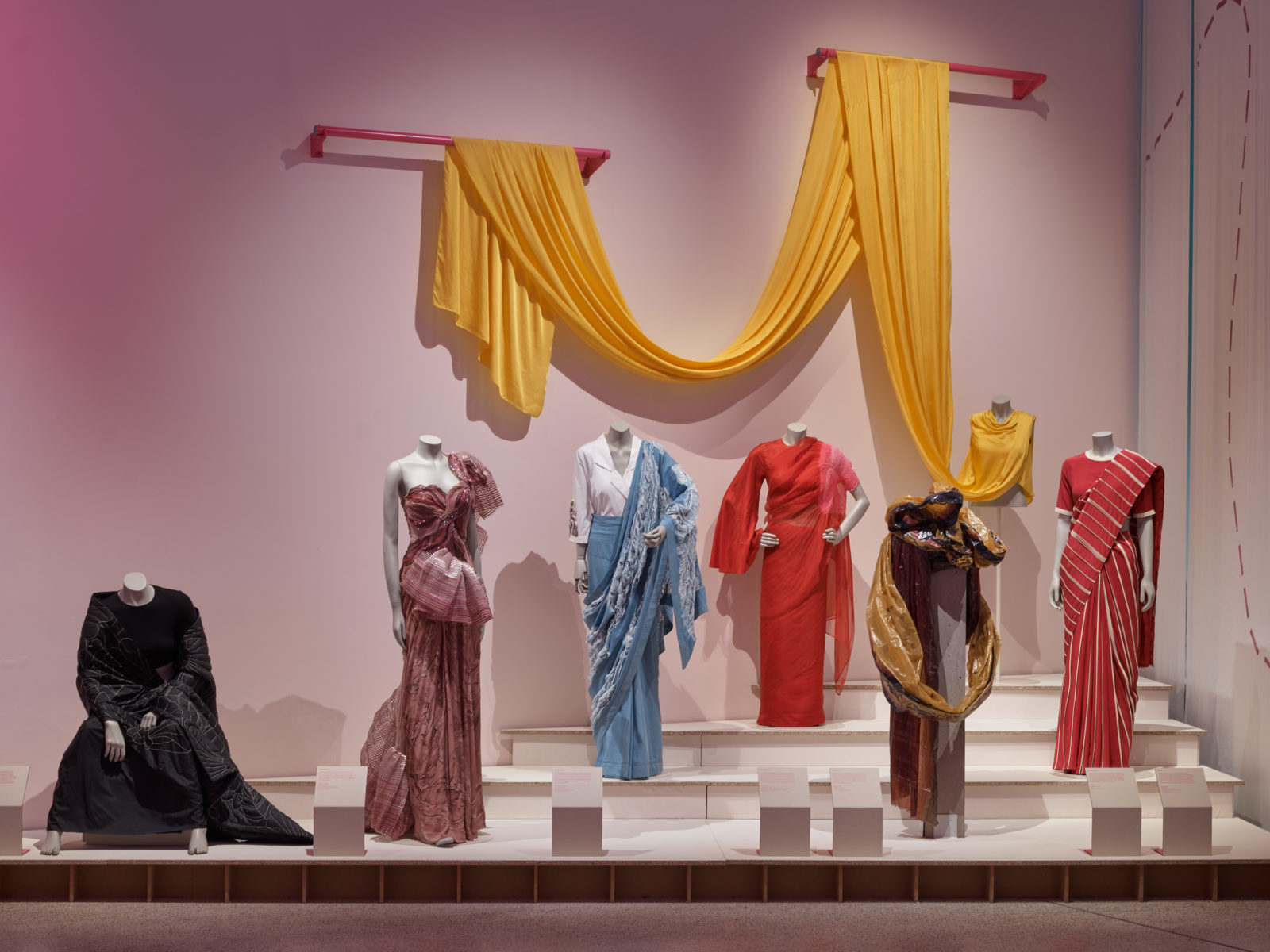 © Andy Stagg for the Design Museum