April | Beauty Brand We Love
The ethical skincare brand with a cult celebrity following
The brand's best-known product, Skin Food, is sold every five seconds
Anna-Marie Solowij
100 years in business means you're doing something right, right? Weleda is much loved for its ethical and sustainable practices that have become benchmarks for the industry globally, but also for its accessible (read affordable and attainable) range of everything to make a body feel and look better. And over its century in business, the brand has amassed a global following of famous fans including Adele, Julia Roberts, Rihanna and Victoria Beckham.
Weleda's best-known product, Skin Food, is sold every five seconds somewhere in the world and has spawned a namesake range that includes Body Butter, Lip Balm and a 'Light' version for those who find the original too rich. However, for many women, their first touch of Weleda is during pregnancy; the brand's Calendula range leads the way in natural baby care, and pregnancy is often cited as their 'gateway to organic'.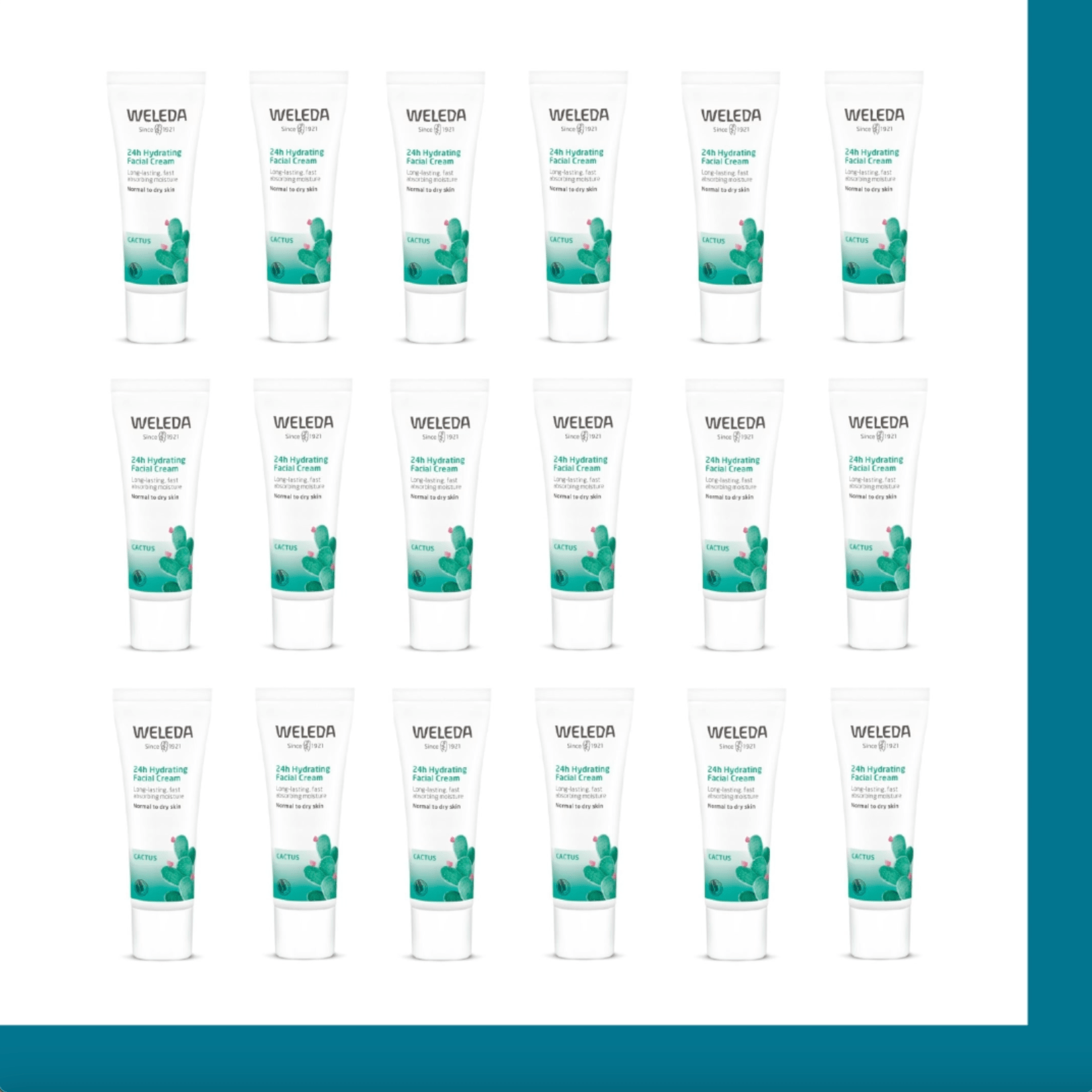 Now, a new product line brings the brand firmly into the new era. Its key ingredient, prickly pear cactus, is nature's answer to hydrating hyaluronic acid, which increases moisture levels in the skin and helps to protect the skin barrier (beauty's latest obsession). The prickly pear is sourced via an ethical partnership in Mexico under Weleda's leadership programme, The Union for Ethical BioTrade – a globally recognised standard for sustainable sourcing to ensure that biodiversity is conserved and all supply-chain partners are treated equitably and paid fairly. 
The range features a Facial Cream and Lotion, £14.95 each, a rollerball applicator Eye Gel, £14.95, and a Facial Mist, £16.95. All packaging in the range is either recyclable through local kerbside collection schemes or through Weleda's partnership with TerraCycle®. weleda.co.uk