January | Designer Focus
Designer Focus: Another Tomorrow
The New York label's founder, Vanessa Barboni Hallik, talks to Emma Sells about channelling a farm-to-table approach into making responsible, desirable clothes that really resonate with the women who wear them
Emma Sells
Another Tomorrow is so much more than a fashion label, but the first thing you should know is that its clothes are undeniably, irresistibly beautiful. Designed to be timeless, useful and to transcend trends, they're responsibly crafted from luxurious, wonderfully tactile fabrics and elevated with the kind of interesting design details that inspire devotion. From sharply tailored blazers to impossibly soft sweaters, these are wardrobe staples built to really last. And, taking the idea of investment dressing to a whole new level, they're intended to be assets, too, for you to love, wear and then resell – all the better to extend their lifecycle.
The New York-based brand launched in early 2020 with a clear ambition: to be an accessible, luxury label that could blaze a trail when it came to integrity and circularity, taking the idea of farm-to-table and translating it into powerful, desirable clothes made with intention and minimal environmental impact. Its founder, Vanessa Barboni Hallik, is an ambitious and inspiring force, determined to find ways to fix some of fashion's biggest flaws. "I grew up in Iowa in a really hippy, techie, creative family," she says, when we meet at the London flagship of MatchesFashion. "I had no idea about fashion personally, but I was always really inspired by problem-solving at the intersection of different disciplines, and I spent the entirety of my career trying to work out how I was going to merge my idea of values and relevance in the world with my day job."
Barboni Hallik initially thought she'd be an architect, then fell into the world of finance where she spent 15 years. Her move into fashion came about by accident; she took a sabbatical to steer her career onto a more sustainability-focused path and ended up in a deep dive into what made the fashion industry tick, floored by its complexity and scope and by how few truly responsible solutions had been put into practice, especially when compared to the food or beauty industries. And, with boundless enthusiasm and entrepreneurial drive, she set out to do something about it.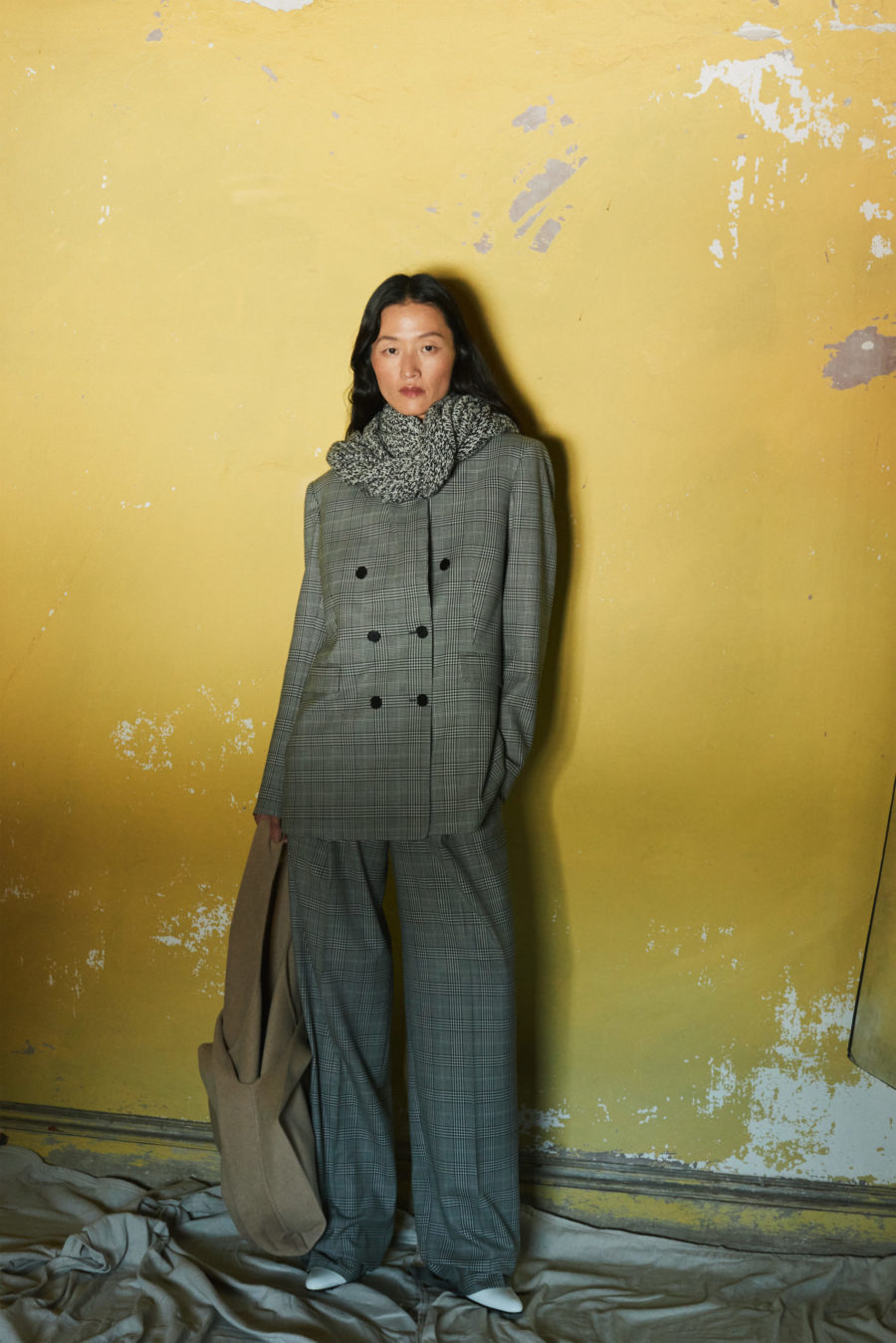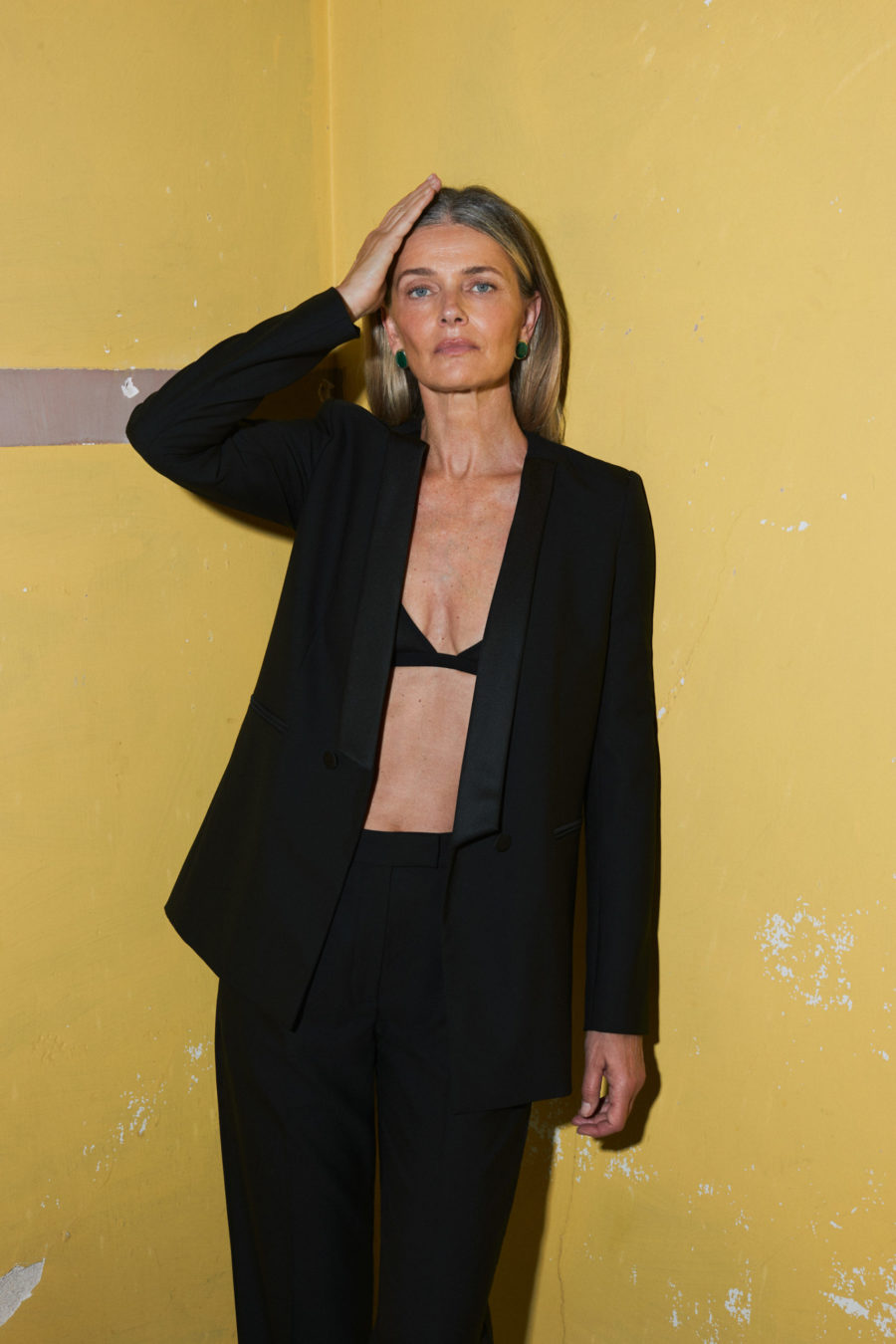 Images Courtesy of Another Tomorrow
She started with the fabrics, the linchpin of Another Tomorrow and its responsible approach. There's a long list of materials that the label won't use for ethical reasons – silk, animal skins, virgin cashmere and more – and those that are used are meticulously sourced to strict criteria. Barboni Hallik and her team have built up strong relationships with their farmers and factories, starting with the family-run sheep farms in Tasmania that produce their wool, ensuring the welfare of animals and people alike. She wants consumers to become more connected with where their clothes come from; to consider the people, animals and environments that produce them, in the same way that they'd think about the origins of the food they eat. And she's using technology to make that level of transparency and traceability as easy as possible – each piece has a unique digital ID with a QR code on its care label that you can scan to see details of its supply chain, as well as connecting to the brand's authenticating and resale services.
The strong, sensual aesthetic is as well thought-out as its responsible practices, blending menswear detailing with ultra-feminine silhouettes. It chimes perfectly with Barboni Hallik's own sartorial tastes and is the work of the label's creative director, ex-Proenza Schouler designer Elizabeth Giardina. The pieces are made to fit seamlessly into a broad spectrum of wardrobes, to satisfy ultra-minimalists and a more-is-more approach, the luxury-literate and those hunting down sustainable, stylish and second-hand options alike. "It's something that I love to see, that women with a vast array of personal styles can find their own personality in the brand," says Barboni Hallik. "We want to really be relevant for as many people as possible while still having a really clear point of view ourselves." Its offering spans core, year-round collections of everyday jersey staples and elevated foundations, from the perfect navy blazer to wear-anywhere denim, alongside more directional and colourful silhouettes that drop every six weeks. "We try to run the business in as demand-responsive way as possible," says Barboni Hallik. "Making sure that we're only creating a product that we believe needs to exist and has a home is something that's super important to us."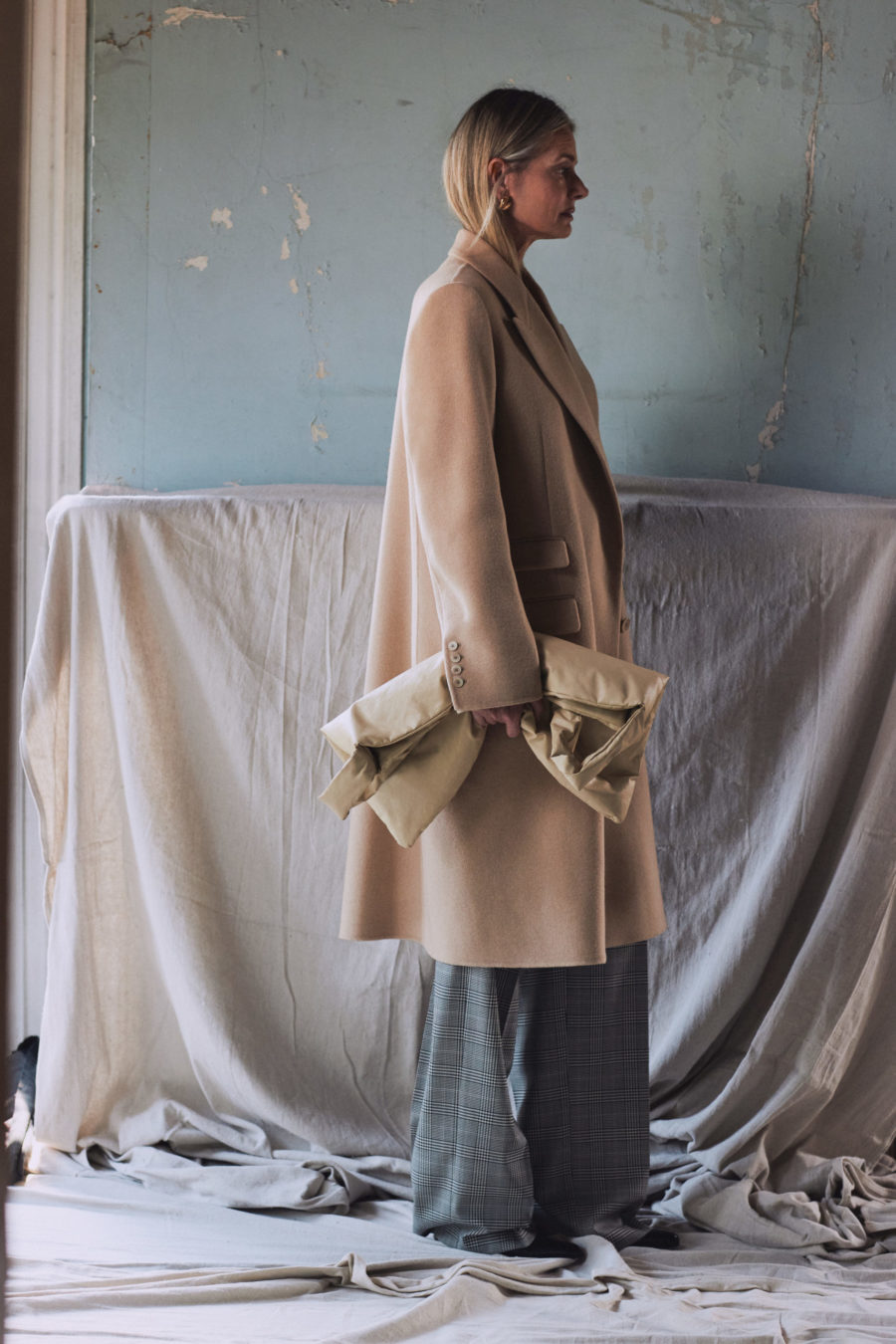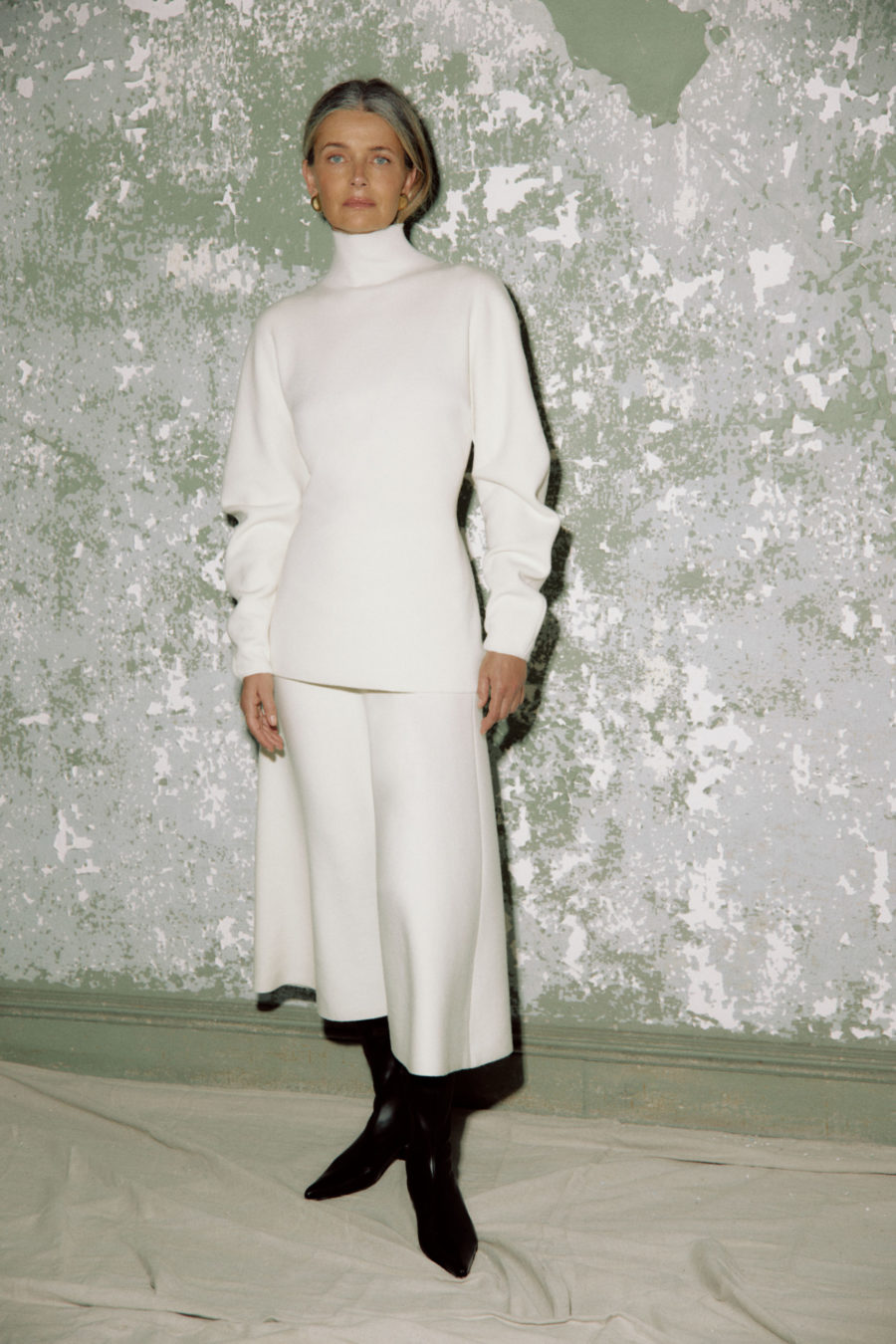 Images Courtesy of Another Tomorrow
Just three years in, Another Tomorrow already has a relevance and resonance with its customers that makes it truly special, not least because of the way that it listens to and is genuinely curious about its customers and their wants and needs. Take its size-exchange programme, one of the first initiatives that the label introduced. "We found that when women were buying and thinking about investing in higher-quality products, one of the biggest hurdles was, am I going to accept my body how it is today? Or am I going to be thinking about the 5 or 10 pounds that I want to lose?" explains Barboni Hallik. "It's such an interesting psychological and emotional moment of anguish for women and a real reason why people don't invest in quality, because they feel like, why would I invest in this when, in six months, my body's going to change?" So, across the brand's core tailoring offering, you can swap your piece for a different size, at no extra cost, any time your body shape changes. "Of all the things that we've done," she adds, "from farm-sourcing to circularity, everything – this is the thing that resonates the most with women. It gives them back the power to say, 'I accept who I am'."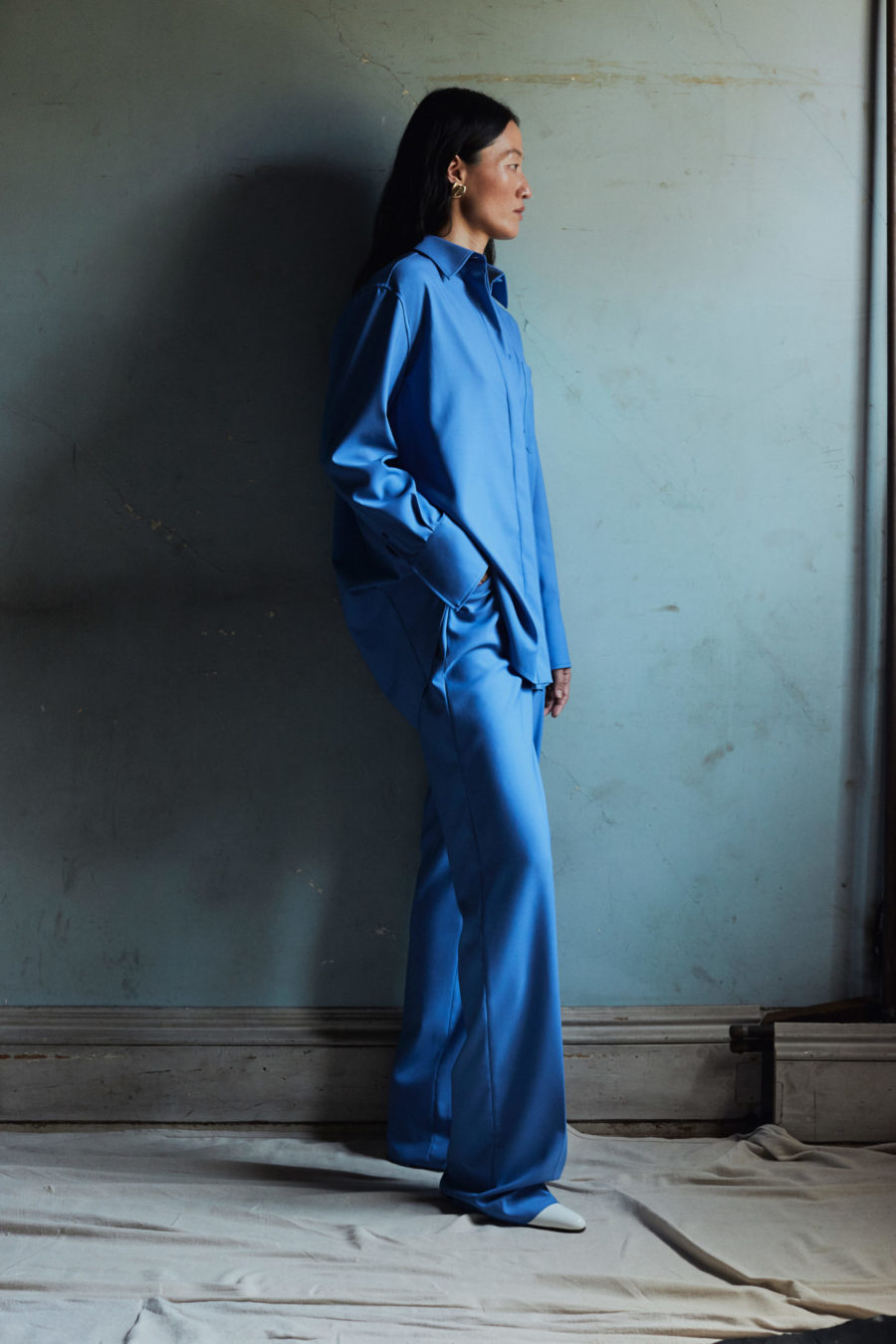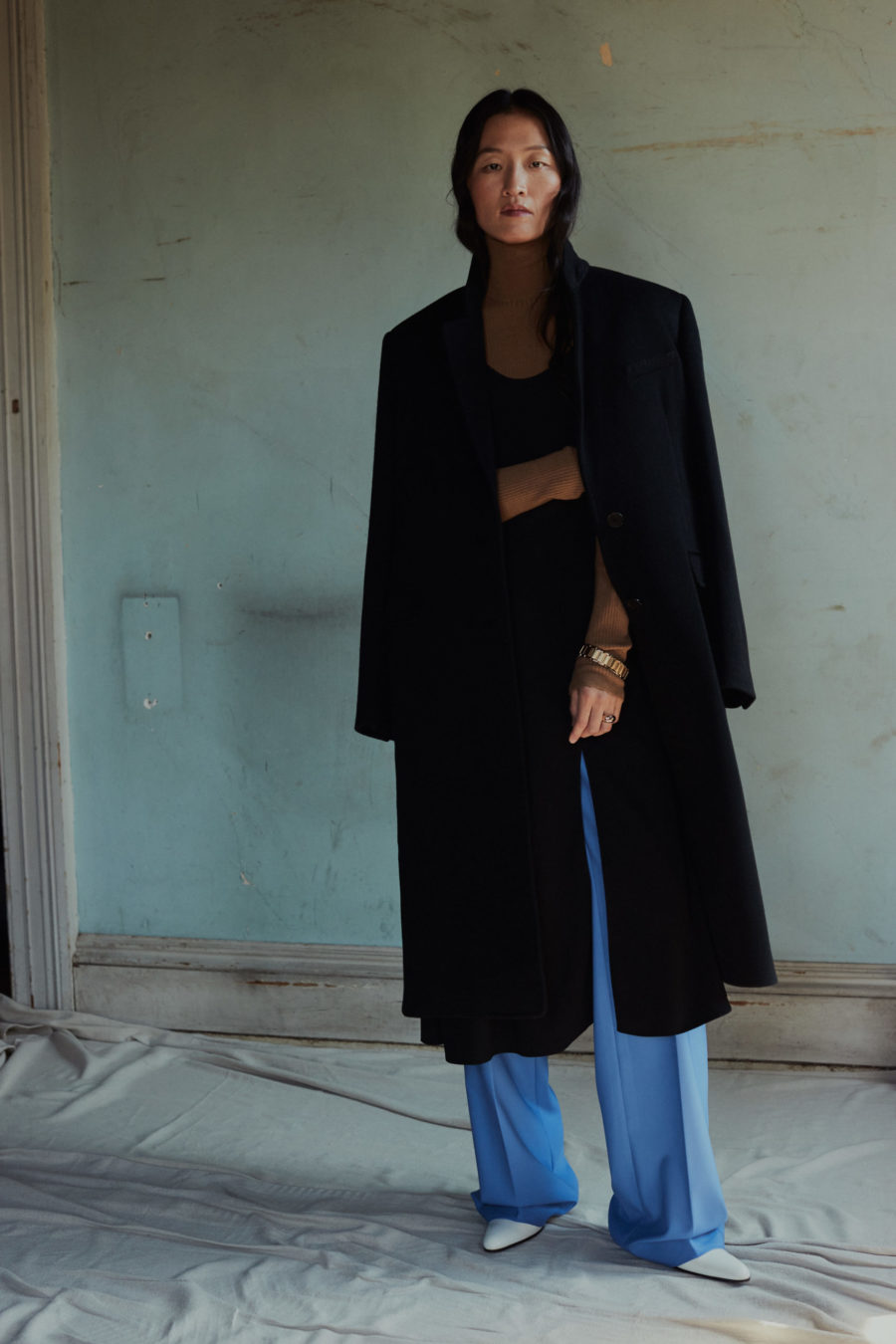 Images Courtesy of Another Tomorrow