March | Designer Focus
Meet Guillaume Henry the designer at the helm of Patou
Desirability makes the label tick, but sustainability is at the forefront
Emma Sells
Guillaume Henry has a thing for storied French fashion houses. Previously creative director at Carven and Nina Ricci, Henry has been at the helm of Patou since 2019, charged with creating and recreating Jean Patou's legendary couture house for an Instagram age. And its new iteration is a thoroughly modern proposition: packed out with joyful, playful, irresistibly feminine clothes that are designed for his friends who want to look great while juggling work and parenting, and are both responsibly made and accessibly priced.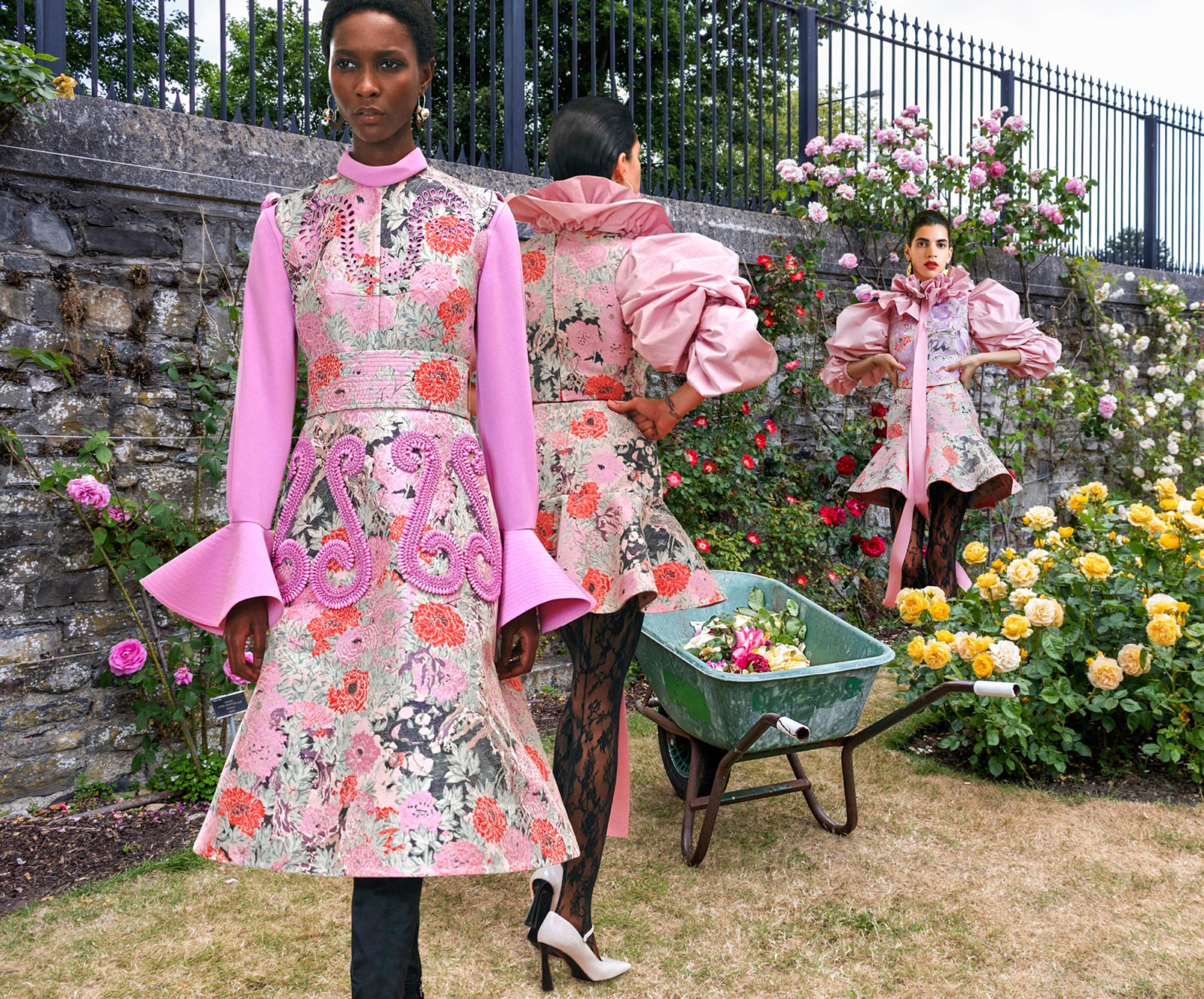 Artwork by Siduations
When the job came his way, Henry was reconsidering what he wanted from his career and looking for a role that would both be less exhausting and allow him to do less, but better. So, at Patou, an unchanging core collection of essentials – the perfect jacket, trousers, sweater – sits alongside carefully edited seasonal drops of brilliantly undiluted fashion fare; right now, that means wildly exaggerated puff sleeves, feather trimmed trousers and floral jacquard separates. And their arrival in store falls in line with the actual seasons to ensure that you can buy your coat when it's cold.
"I want every aspect of what we do to be full of light and enthusiasm,"
Guillaume Henry
It's creativity and desirability that makes the label tick, but striving for sustainability, too, was a no-brainer given that Henry and his team were building the brand from scratch. They're aiming to make everything from recycled or organic materials – currently it's around 70% – and work transparently and closely with their factories and suppliers. With that in mind, each piece from the collection comes with a QR that you can scan and trace the piece's journey from sketch to wardrobe. "I want every aspect of what we do to be full of light and enthusiasm," says Henry. Right now, that's an irresistible formula.
Artwork: Siduations