January | The Beauty Essay
The Big Sleep
2023, enchanté! So much revelry and so to bed. It's time for the slumber party – think pep-me-up products and skincare to sleep in
Ellen Burney
Riddle me this: if a face mask differs from a cream as it has a higher concentration of actives working in a shorter amount of time, then what sets a sleeping mask apart from a night cream? Answer: overnight treatments often contain a much more potent shot of ingredients that replenish nutrients, pander to water loss and lock in moisture overnight. Many contain a richer concentration of hyaluronic acid, for example, which is found naturally in skin but deceases in production as time goes on.
In my founding days as a beauty editor in the '00s, the facialist Eve Lom said that I had some of the best skin she had ever kneaded. Not so surprising, as I was in my twenties. It was the lock-in-at-the-pub years when I wore Guerlain's original Midnight Secret Late Night treatment (one of the first overnight intensives out there) for just a few hours in bed. This was the pre-Goop era, when the most adventurous (non-surgical) thing celebrities did for skin was Geri Halliwell's face-in-a-sink-full-of-ice. The years rolled by and now rolling our faces with ice-cold tools from the fridge is standard. If we can't get a facial, we get the facialist's home-kit in the post, and we have sleeping masks that correlate with our circadian rhythms and night creams boosted with CBG.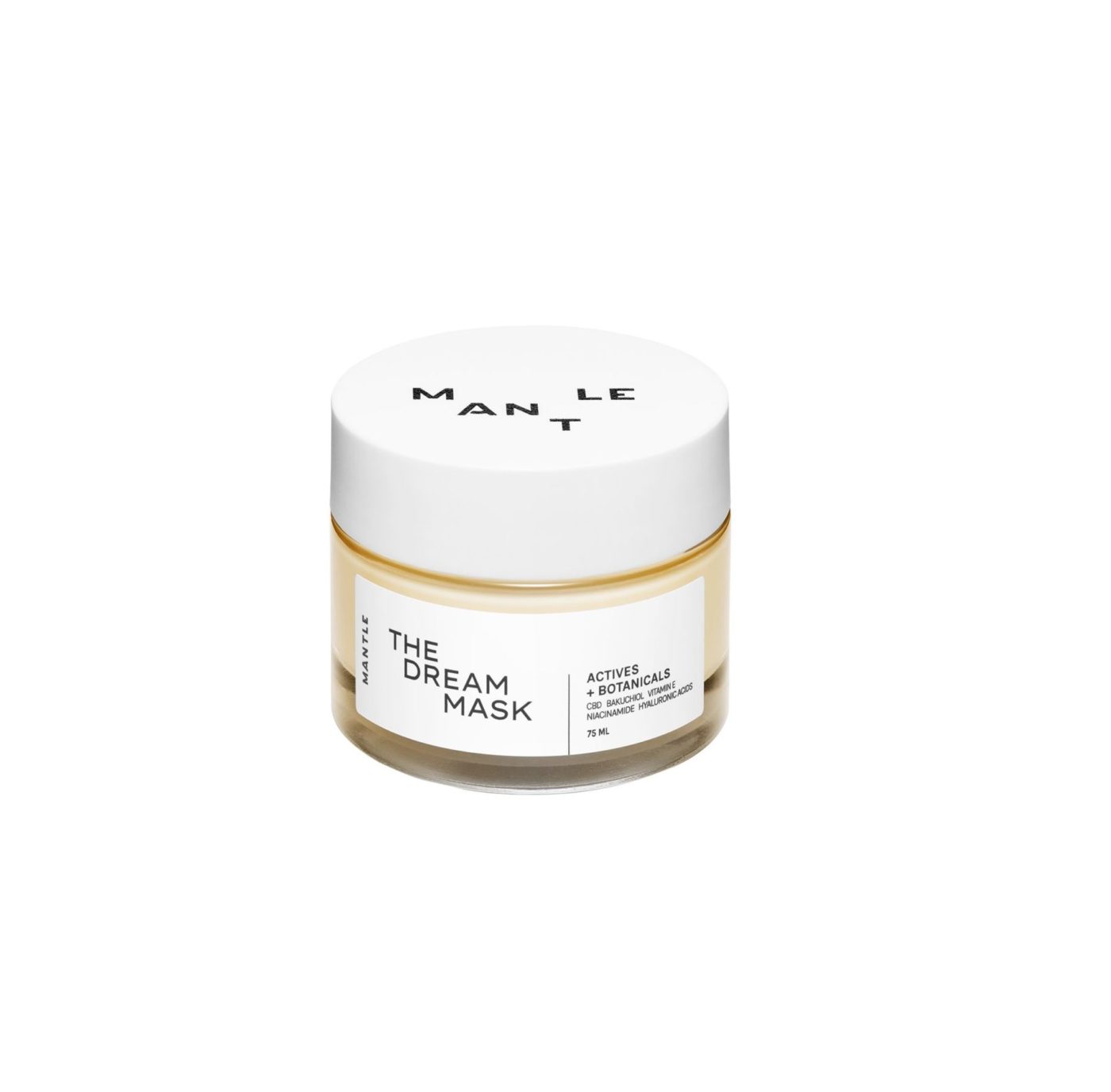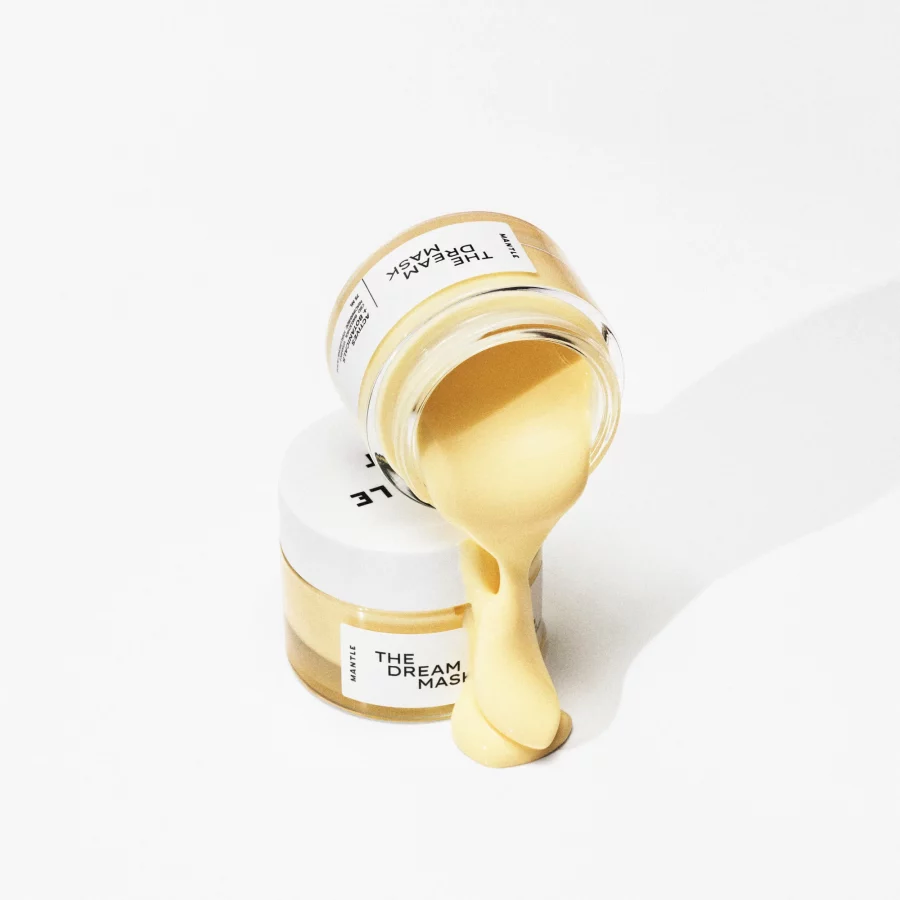 The Dream Mask (75ml), £64, by Mantle
One For The #Overnight Tag
Mantle is my new mantra. The premium Swedish 'cannabeauty' brand is turning just three but already high on skincare wish lists. Set up by Stina Lönnkvist and Josefin Landgård, it uses CBD (cannabidiol) grown and cold-pressed in Switzerland with formulas locally produced in Sweden. It's Bio Suisse standard, organic and grown under sunlight in the highest-quality soil. The leaves are handpicked instead of using blades, and harvested during three days of the year when the CBD is at it's highest. The mask is a glossy gel combining CBD with bakuchiol (a gentle vegan retinol), hyaluronic acid and niacinamide (a form of vitamin B.) Here's your quick reminder that CBD is hemp-derived, used in skincare for its anti-inflammatory properties and does not get you high.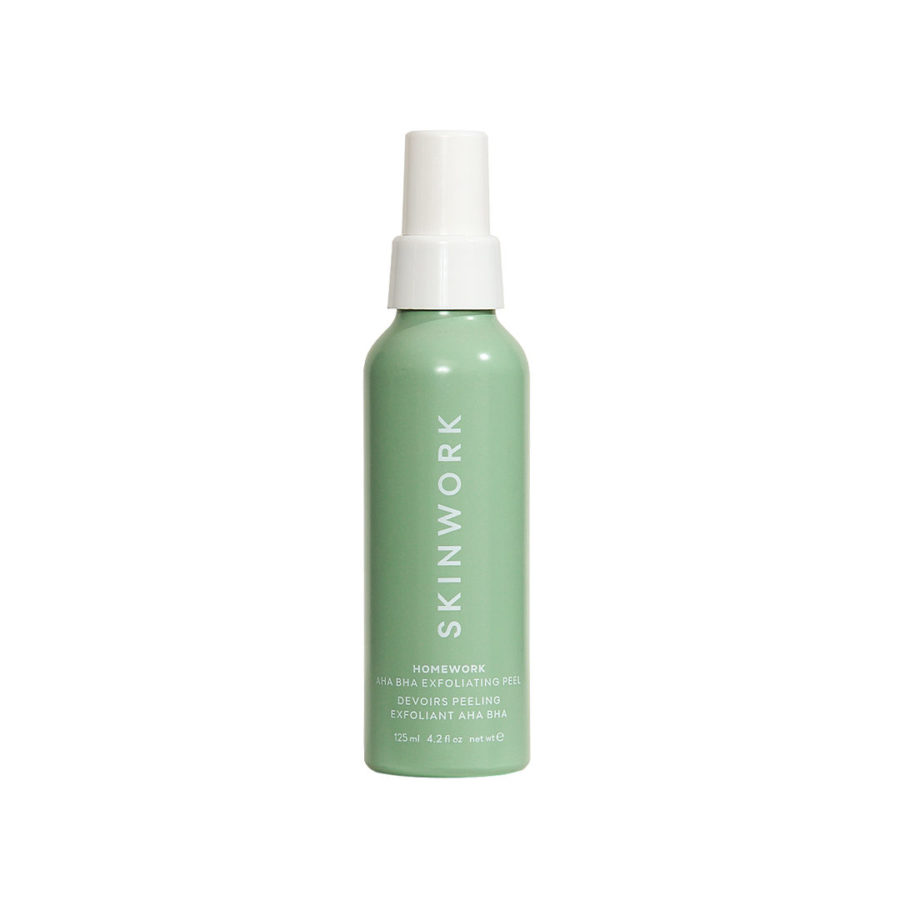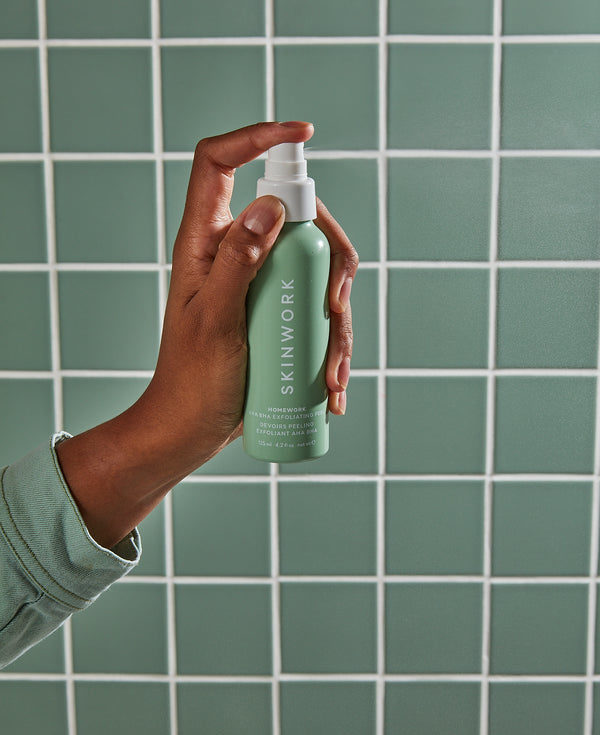 Homework Exfoliating Peel (125ml), plus 2 reusable cotton pads, £46, by SKINWORK
The Facial In A Box
Every editor has learned a thing or two about skincare when lying back for a facial at Skinwork's Soho residence. Now it's time for your Homework – the professional, overnight Exfoliating Peel, containing salicylic acid (BHA), lactic acid (AHA) and calming allantoin. "We developed this formulation to treat our clients main skin concerns: blemishes and lack of radiance," says founder Eilidh Smith. At night after cleansing, apply 2-4 pumps of the spray using the reusable cotton pads. Follow with serum and moisturizer and leave on overnight.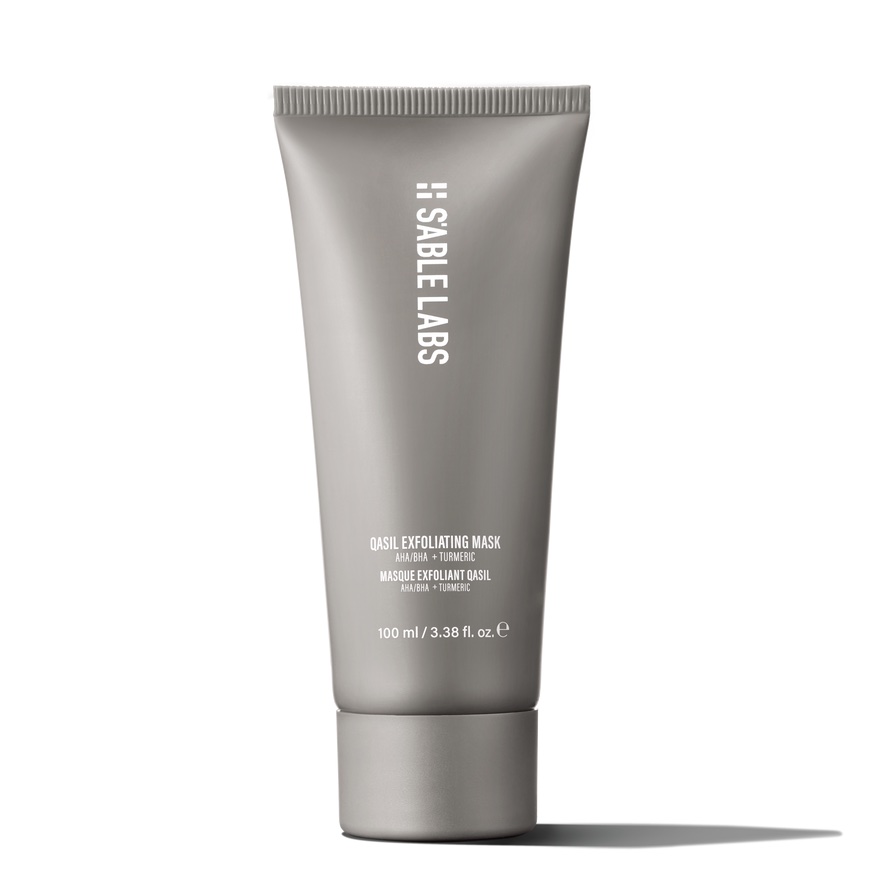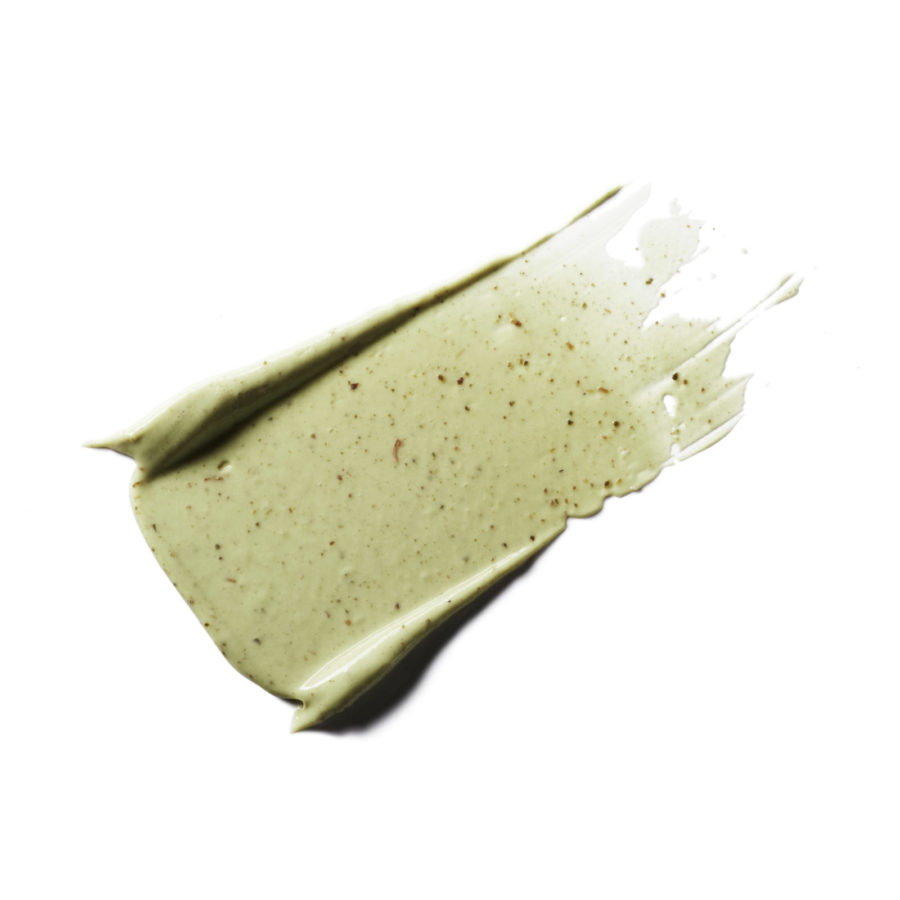 Qasil Exfoliating Mask (100ml), £38, by S'ABLE Labs
The 'Super Mask' Legacy
"I watched my mother mix qasil and turmeric day after day to create what she refers to as 'a super mask,'" says Sabrina Elba, co-founder of S'ABLE Labs skincare, alongside her actor husband Idris. The power pairing of qasil and turmeric both have skin-brightening properties and are ethically sourced from Africa. A blend of AHA, BHA and PHA exfoliate dead skin cells and the formula is finished with soothing oat flour and nourishing rice protein. It's paraben-free, fragrance-free, cruelty-free, vegan and suitable for all skin types.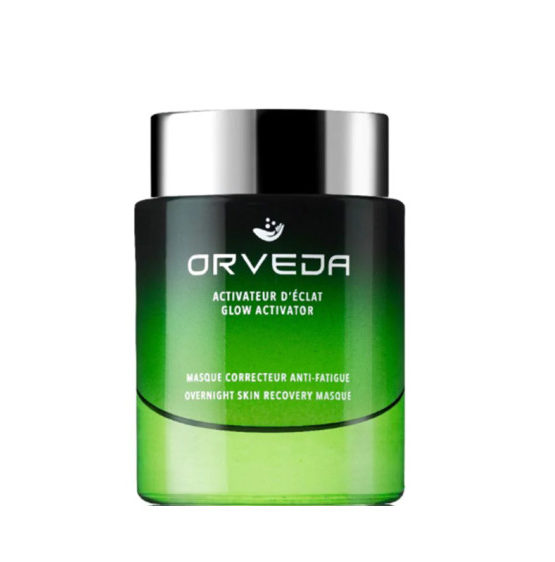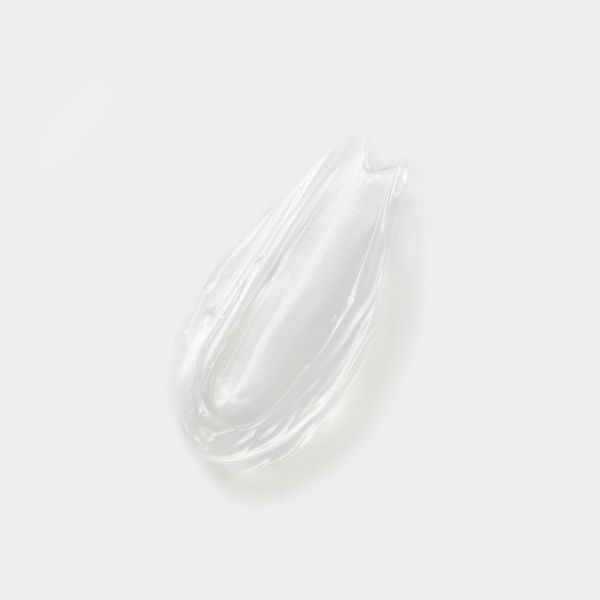 Overnight Skin Recovery Masque (50ml), £195, by Orveda
The Steeping Beauty
A kombucha black tea please. To fight overnight fatigue, Orveda blends this bio-fermented formula known to rejuvenate skin into an overnight treatment that can be used daily. It contains nine actives including a biotechnological seaweed extract with skin-energizing properties, and bamboo water along with hyaluronic acids to boost hydration. Every Orveda product is powered by natural, bio-engineered actives – biotechnology consists of producing new natural ingredients from living plant cells or microorganisms.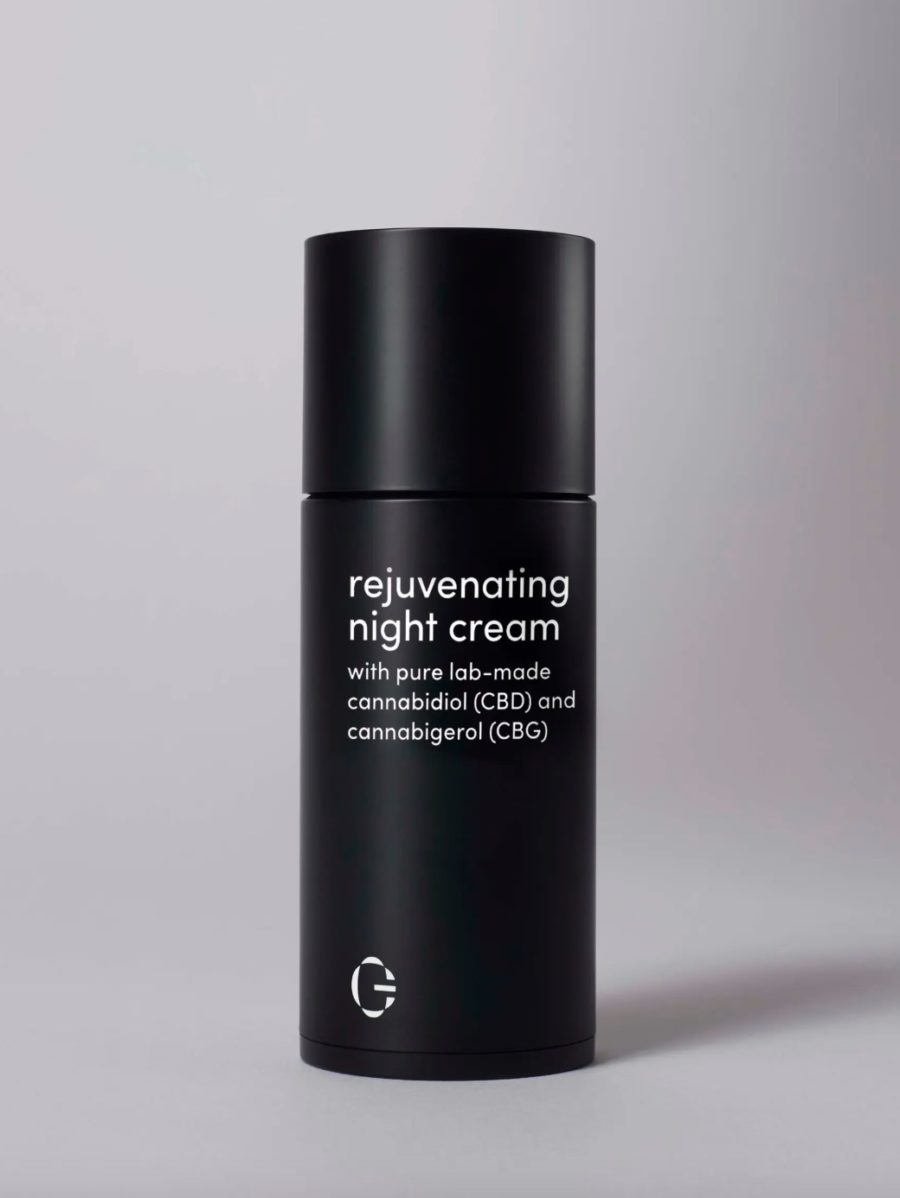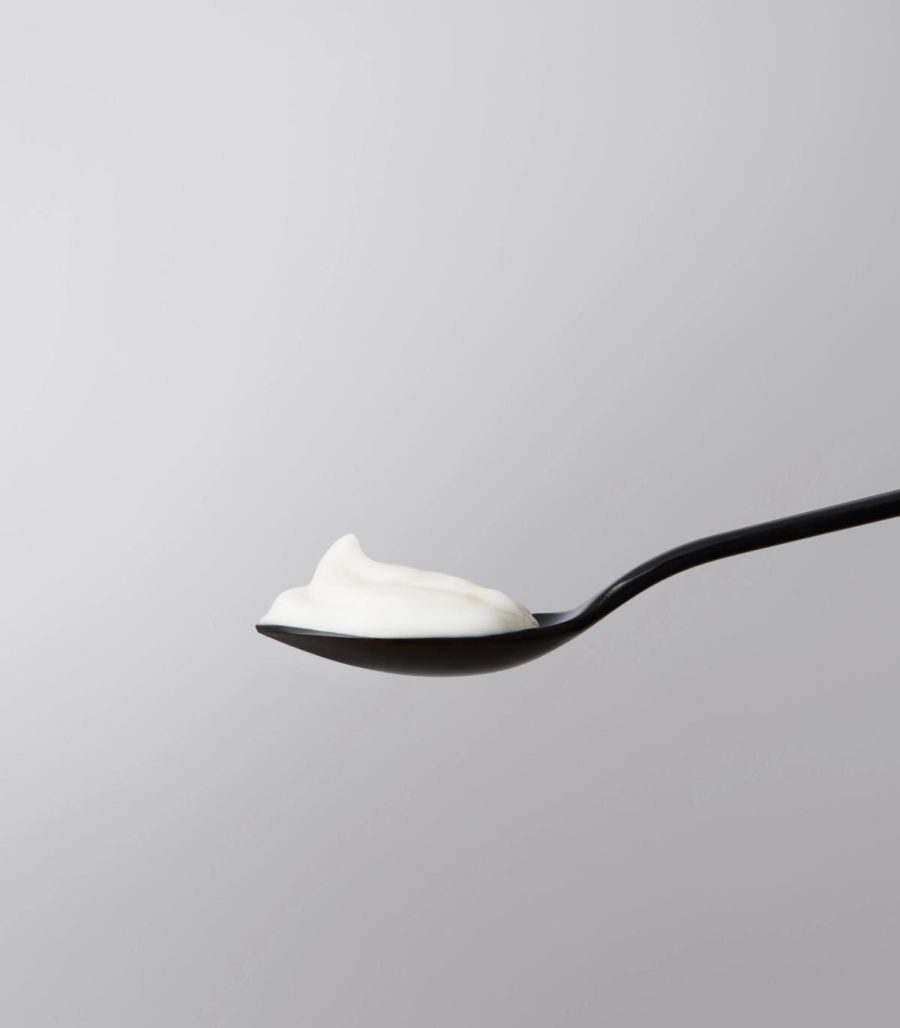 Rejuvenating Night Cream (50ml), £89, by Cellular Goods
The Breakthrough Act
Packed with a unique medley of lab-made CBD and CBG, both known for their anti-inflammatory properties, this cream is vegan and cruelty-free. What is CBG? A rare type of cannabinoid found in very small quantities in the cannabis plant. CBG (short for Cannabigerol) will be cropping up a lot more in the future. It's derived from young cannabis plants, which contain higher amounts of CBG than fully-grown plants. The Rejuvenating Night Cream also contains manilkara multinervis extract to improve skin elasticity, hydrating grapeseed oil and safflower oil to replenish water lost overnight.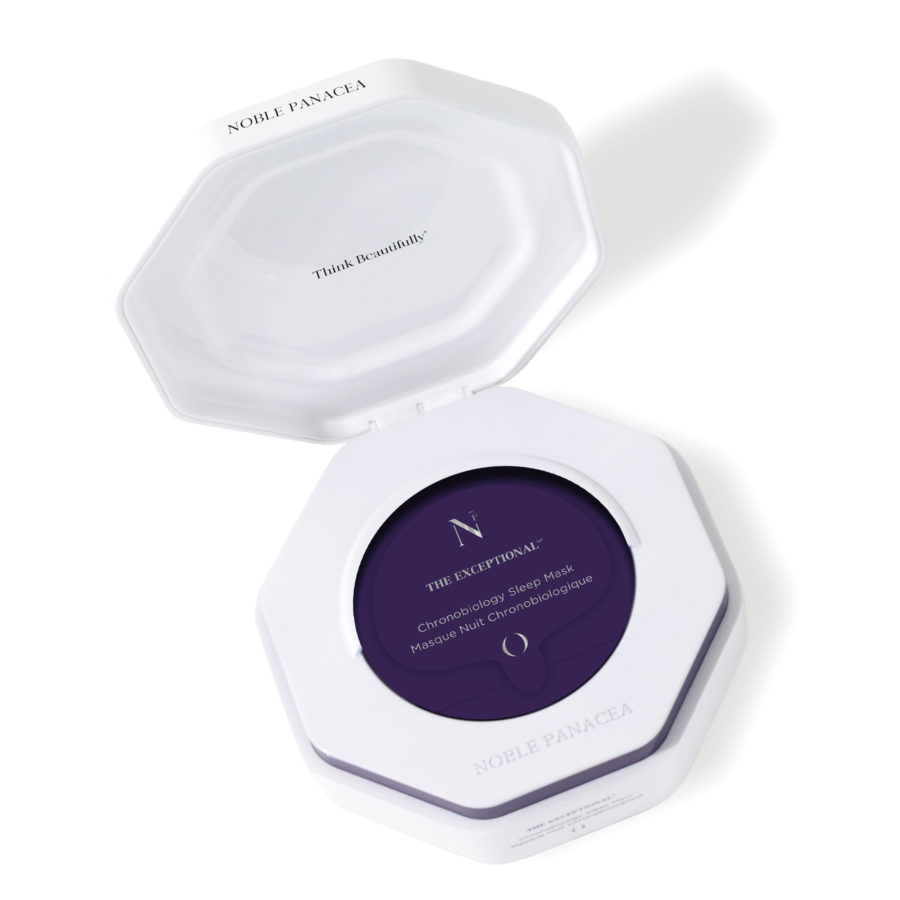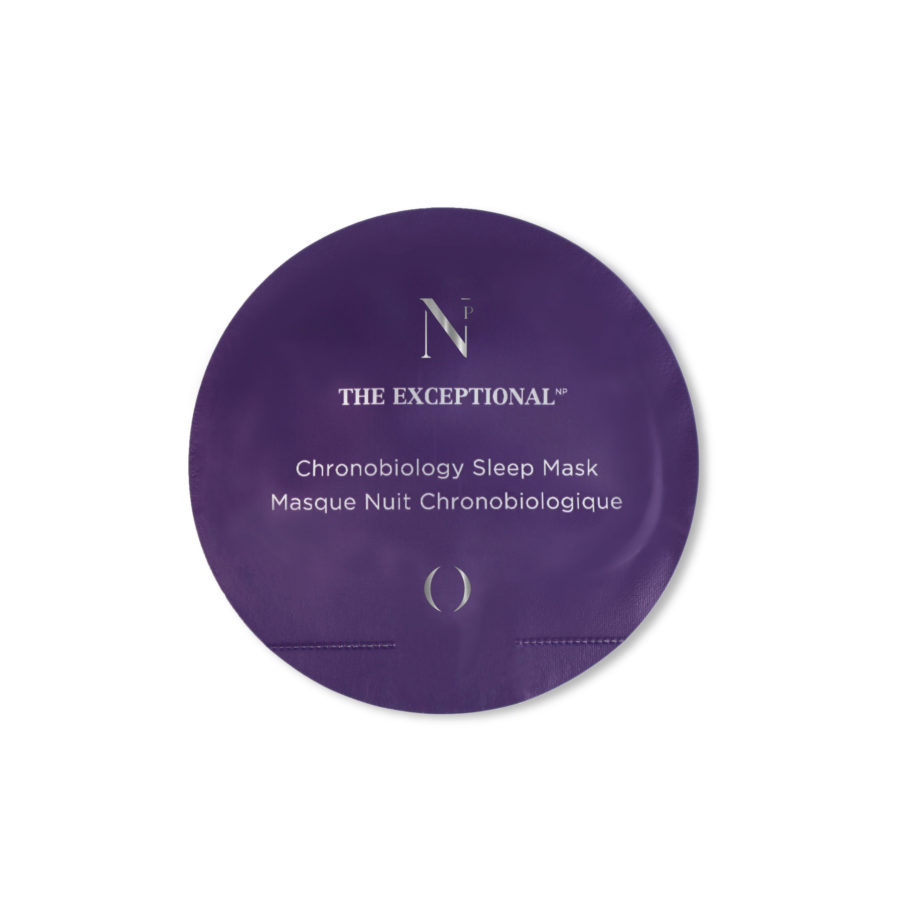 The Exceptional Chronobiology Sleep Mask (8 x 2ml), £288, by Noble Panacea
The Time Machine
This synchronised skincare is all about the stroke of the body clock. The highly concentrated active ingredients are programmed to be delivered to the skin at optimal times throughout the sleep cycle. Each dose contains retinol, replenishing ceramide, exfoliating PHA and five botanical oils. The ingredients are calibrated to work in synergy with the skin's natural overnight biorhythm of regeneration and self-repair processes. In plastic-free packaging, the mask is vegan, fragrance-free, and recommended use is once or twice a week. The refill sachets are recyclable and made with FSC®-certified paper from well-managed forests.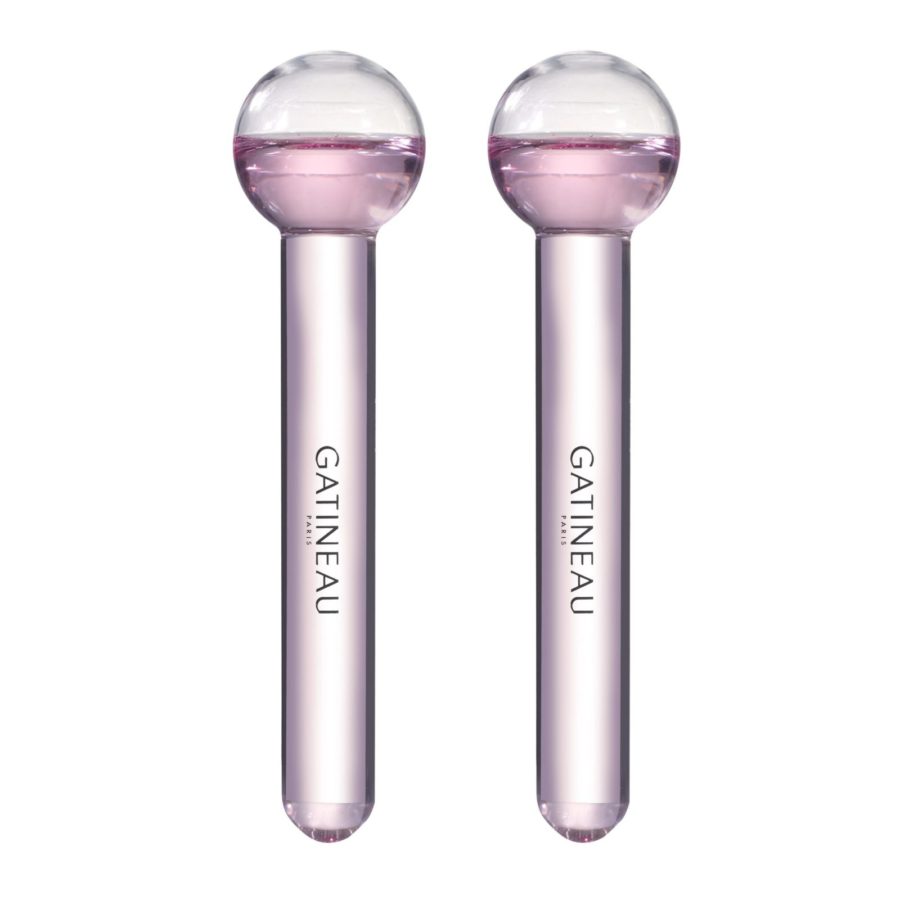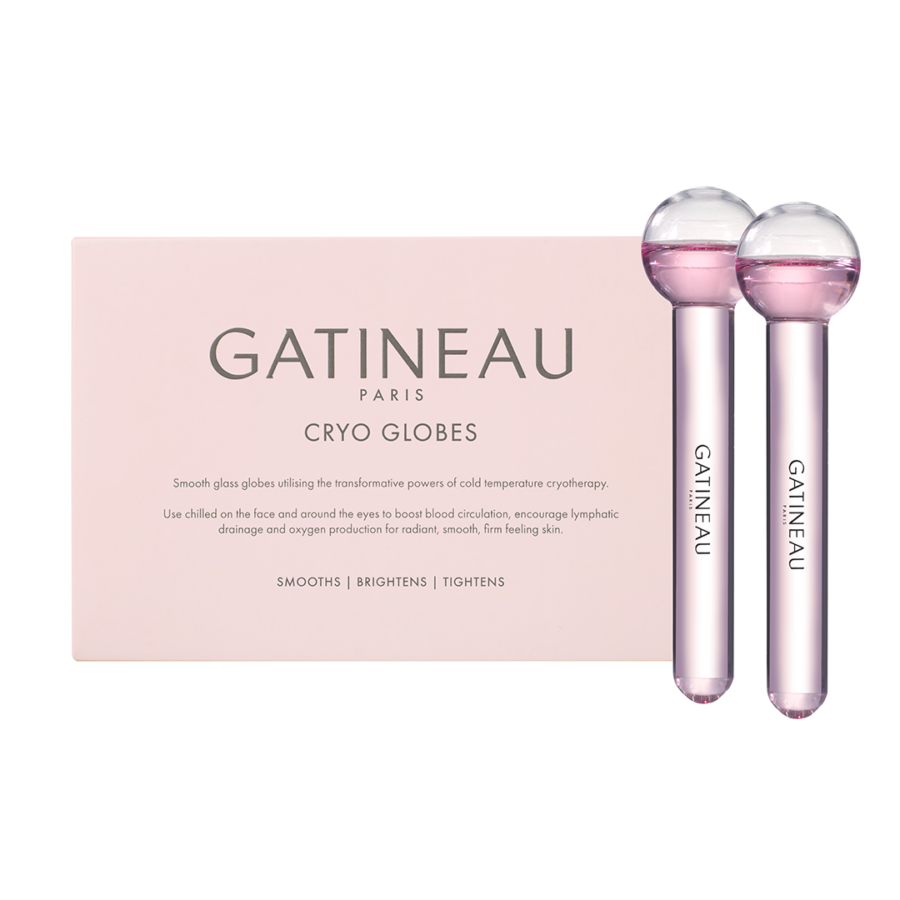 Cryo-Globes, £35, by Gatineau
Cryo-Yourself From Sleep
Little pillars of strength ­– these glass Cryo-Globes use cold-temperature cryotherapy to boost blood circulation and encourage lymphatic drainage. Keep in the fridge for the perfect de-puff. Gently press and roll under the eye area, from inner corner towards the temple; sweep from the nose across the middle of your cheek up towards the temple; and for jawline, slowly roll from the chin up to the temple.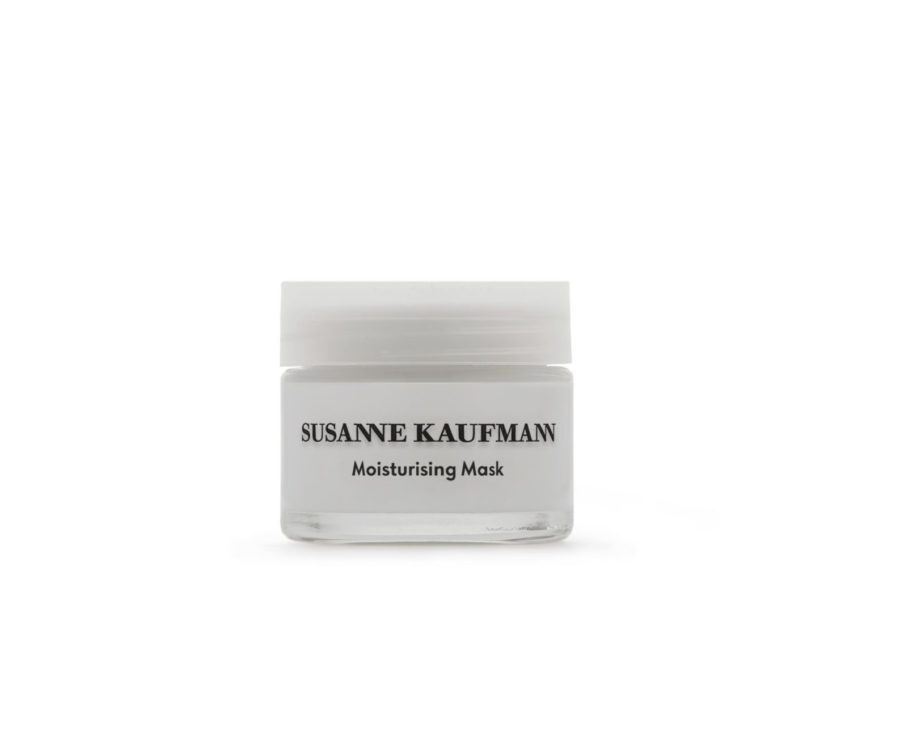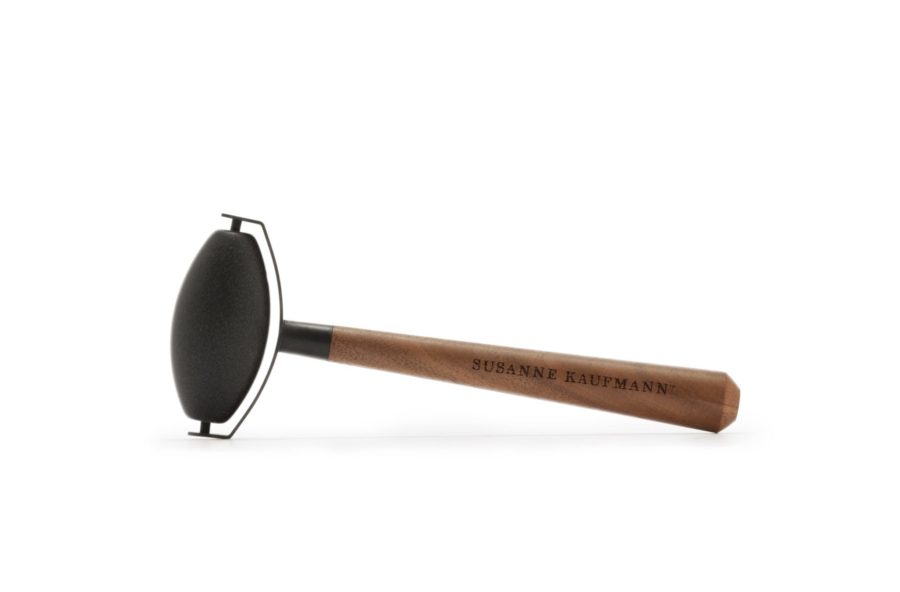 L: Moisturising Mask (50ml), £50 R: Obsidian Face Roller, £245, both by Susanne Kaufmann
The Strong Nightcap
I've been slipping on this satisfying overnight cocktail of wild pansy extract, antioxidant almond oil, broccoli seed and echium seed oil. Susanne Kaufmann recently made the product even more sustainable and performant by switching to some new ingredient complexes from the Austrian Alpine region where the brand and Susanne Kaufmann Spa is based. In the morning, use the Obsidian Face Roller to drain excess fluids and reduce puffiness. The handle is cut from a fine nut wood and handcrafted in the region, while the steel mount is sourced from a blacksmith specialist in the neighbouring village. "Roll the Face Roller in a gentle upwards motion, working from the neck towards the forehead," says Kaufmann. "For best results, keep in the refrigerator to help de-puff and smooth the skin."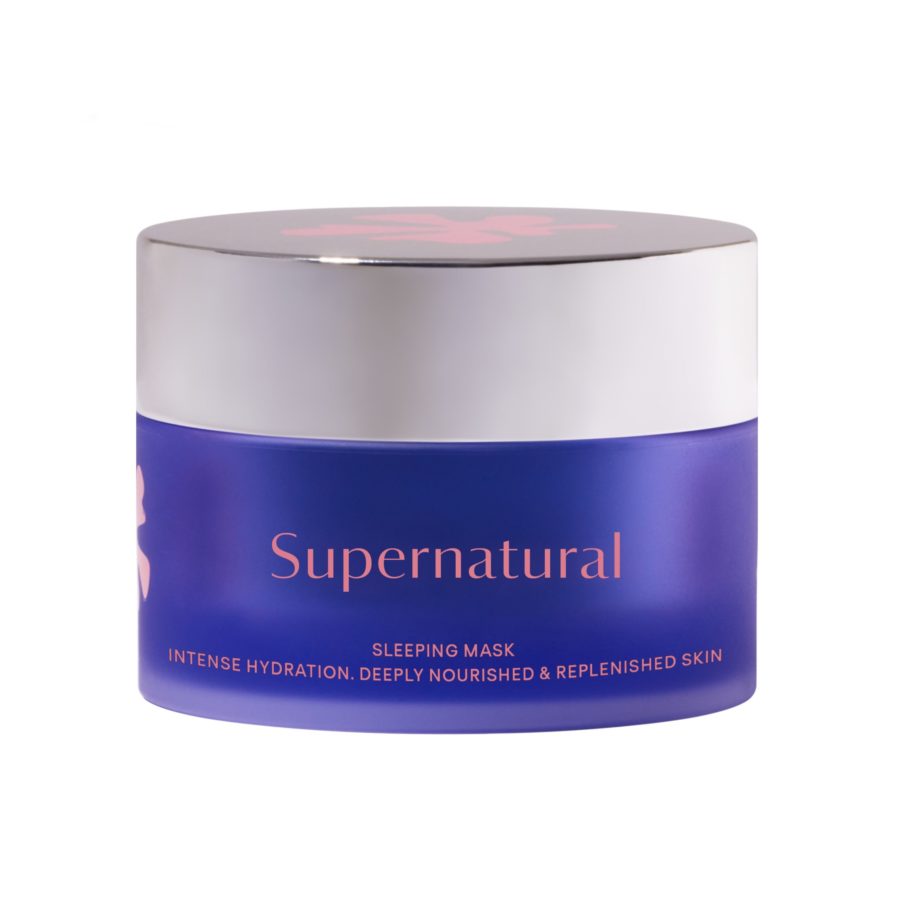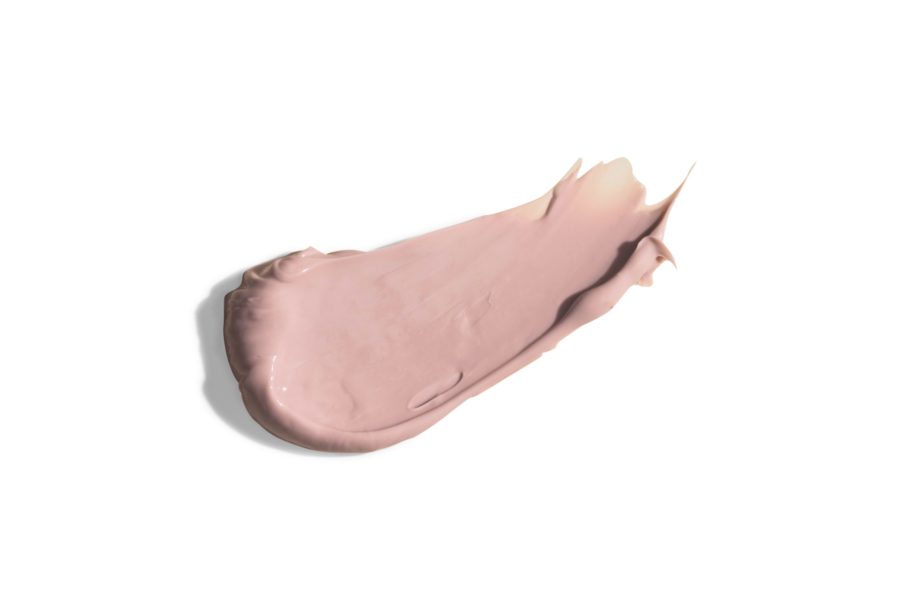 Supernatural Sleeping Mask (50ml), £75, by Emma Lewisham
Fully Conscious
Carbon-positive and B-Corp certified, Emma Lewisham skincare is setting the new beauty benchmark. This nocturnal formula taps into and amplifies our natural night-time skin cycle. Specialised gardenia jasminoides extract boosts the activation of the skin's melatonin receptors, which trigger night-time cellular repair and renewal processes. 22 active ingredients also work to rejuvenate the skin, regenerate collagen and stimulate cell turnover.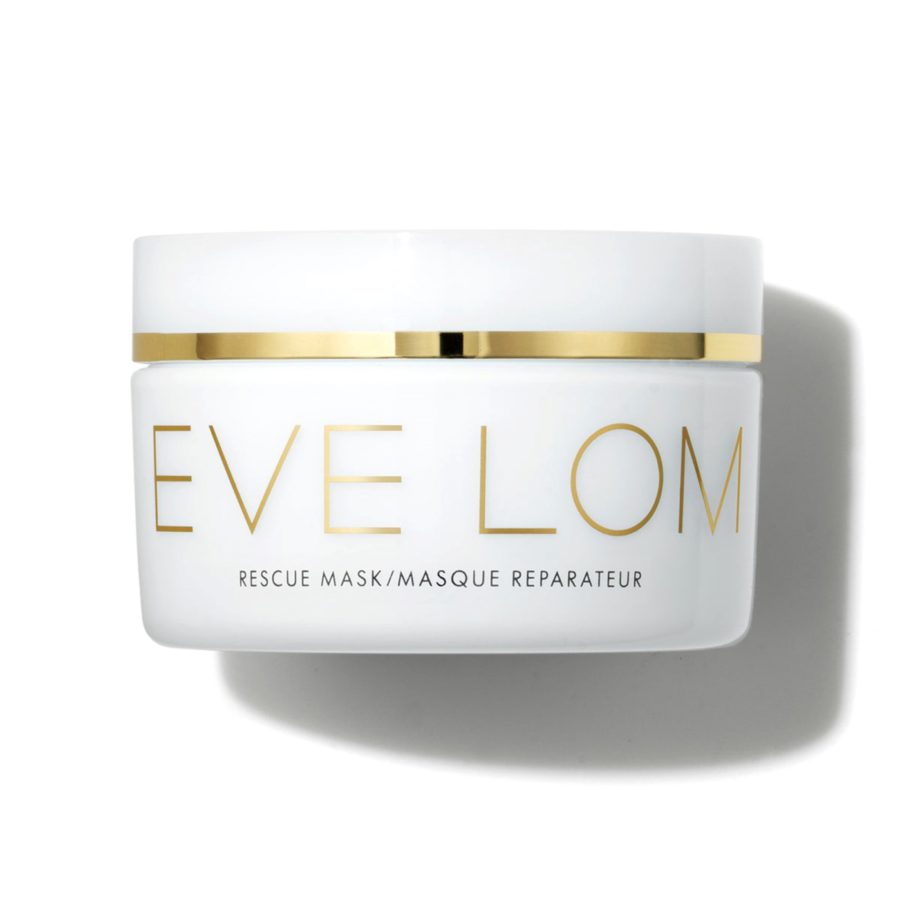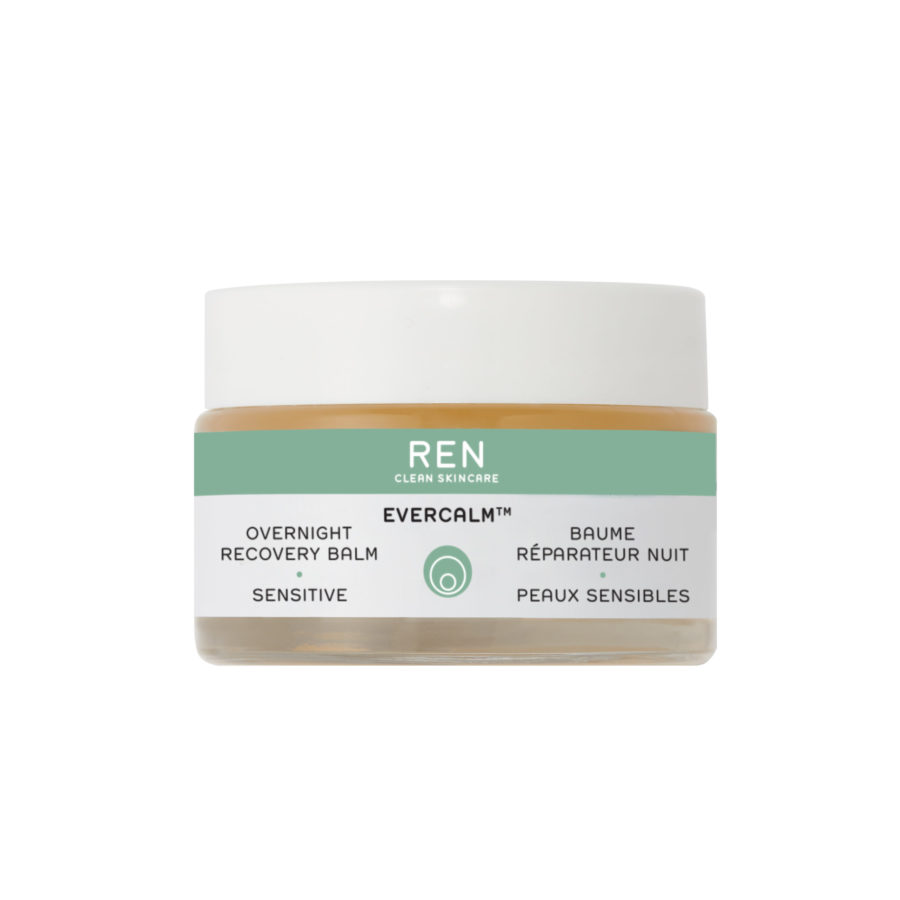 L: Rescue Mask (100ml), £65, by Eve Lom R: Evercalm™ Overnight Recovery Balm (30ml), £45, by REN
To The Rescue
Some products stand the test of time and Rescue Mask by Eve Lom is one of them. Great for oily and combination skins to remove excess sebum, the honey-infused kaolin clay purifies the skin while ground almonds gently exfoliate for a brighter complexion. Another forget-me-not is Evercalm™ Overnight Recovery Balm by REN, the beauty insider's reach-for remedy for irritated skin.
Putting The Bins Out
Did you know, The British Beauty Council has put more than 2,000 beauty recycling bins on the map. Locate your nearest one here.