February | The Beauty Essay
The Acupuncture Aesthetic
Needlework facials sculpt a new path for skin and body health
Ellen Burney
LED lights, 3D cameras and…acupuncture? As high-tech devices ever advance the aesthetics field, is an ancient needling technique about to burst the bubble?
Everyone has heard of acupuncture, the Traditional Chinese Medicine method thought to help with health, fertility, allergies and stress. Now, "cosmetic acupuncture" finds its place on the modern skincare menu. For many, it's better than Botox. Needles, yes – but painless and toxin-free.
So, what is it? "Cosmetic acupuncture stimulates the production of collagen by inserting specialised needles into specific points on the face, neck and head to promote circulation and increase the volume of elastin," says Sarah Bradden, resident acupuncturist at Hershesons. "Like Botox and fillers, it aims to minimise the appearance of fine lines and wrinkles, but also deals with the underlying causes of these facial concerns."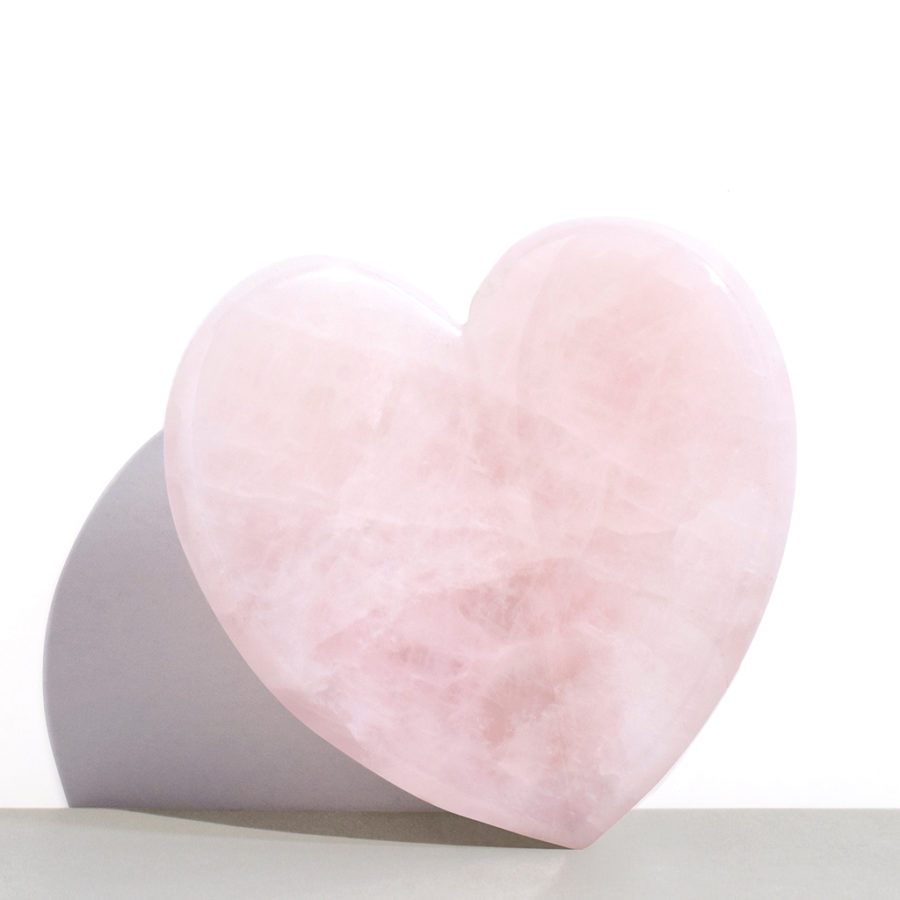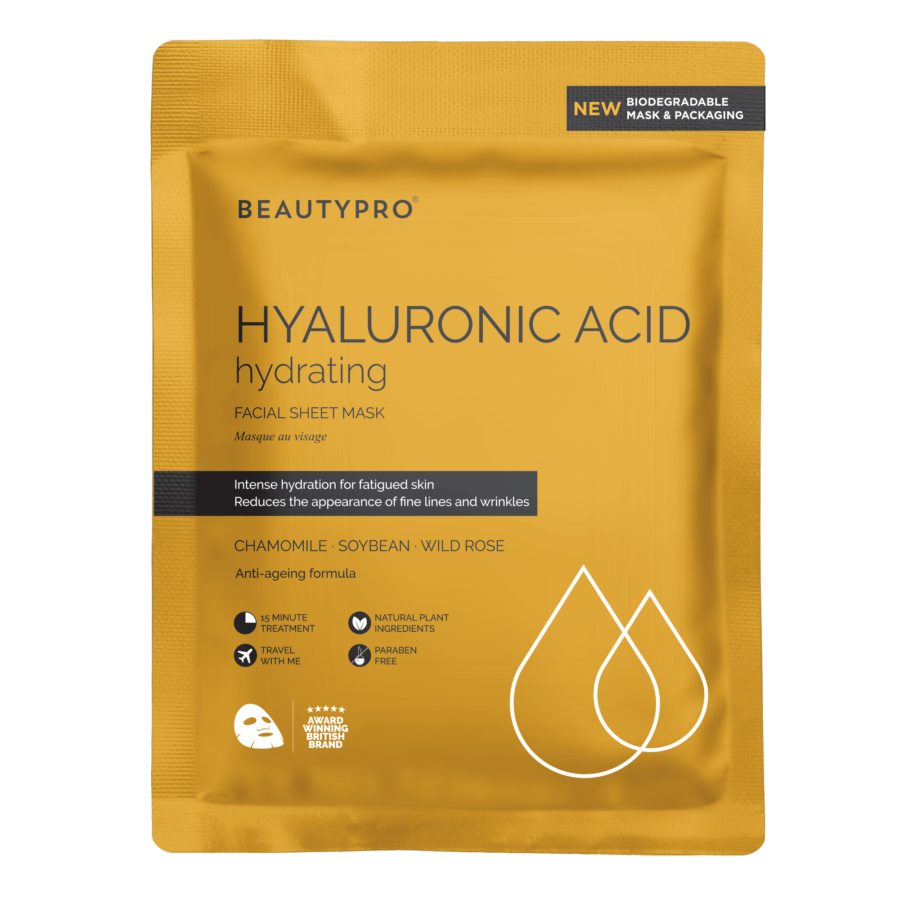 L: Rose Quartz Facial Sculptor, £54, by KORA Organics R: Hyaluronic Acid Hydrating Mask, £18 for a pack of four biodegradable masks, by BEAUTYPRO
Like many acupuncturists across the UK and US, Bradden was trained by Amanda Shayle, who customised cosmetic acupuncture techniques over 20 years ago. "Sat in the hairdressers around age 41, I realised my jaw was losing definition," says Shayle. "I was studying acupuncture at that time and set about trying to work out if needles could change that." She researched how human tissue changes over time and fine-tuned her techniques to include needling the scalp to lift the face, and a system to sculpt the jawline while reducing wrinkles. "Just putting needles into the area is not enough – it's the way I do this that matters."
Shayle founded the acupuncture training academy Acuregen, and has patented her own intradermal needles. "Movement, combined with bone ageing and fat loss, determines deep lines and sagging as we age. In a facelift, the facial skin is literally stretched and draped back, like re-fitting a dress when you have lost weight. With acupuncture, we work at different levels of the skin and fascia – each having a different role to play."
Uniquely, all skin health and sculpture benefits are the bonus, on top of soothing internal disharmonies. "Acupuncture is often fetishized as a magical, ancient practice," says Joanna Ellner, acupuncturist and founder of skincare brand REOME. "Which in some ways it is – but this, for me, is the thing that makes facial acupuncture entirely modern. Your most advanced red-light therapy machine can't supercharge your skin and also restore balance to a troubled digestive system at the same time, can it?" It's all about communication. "Acupuncture sends a message to a specific part of the body to either move a blockage, nourish a certain system or organ, calm a certain system or organ, and to stimulate the smooth flow of Qi and blood."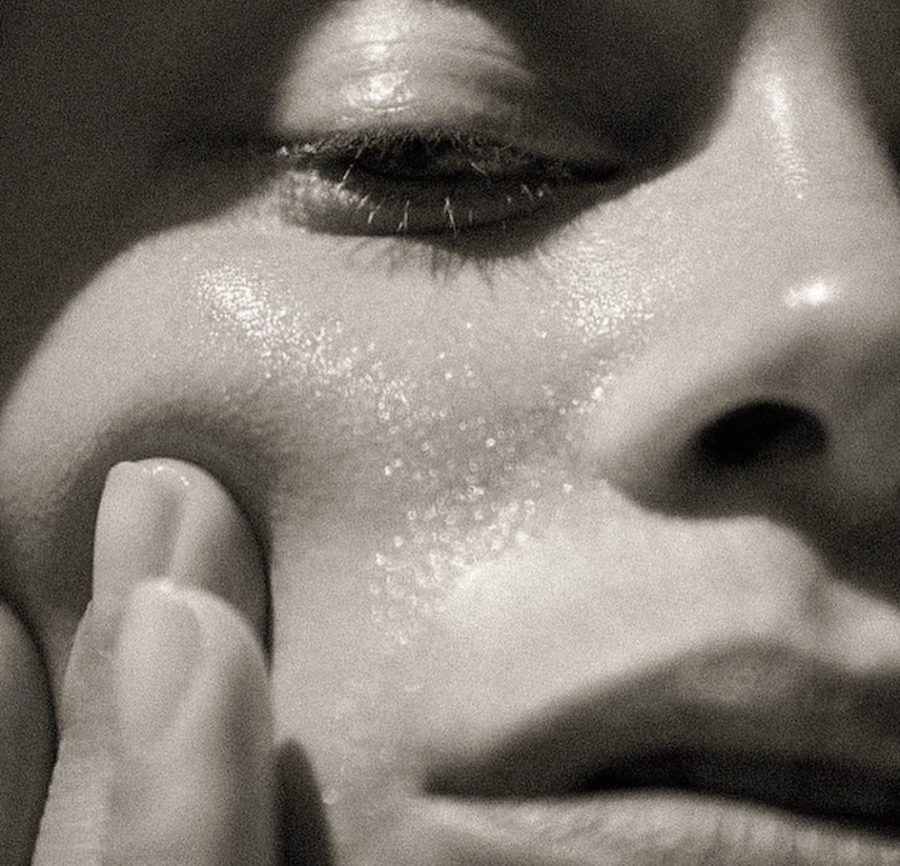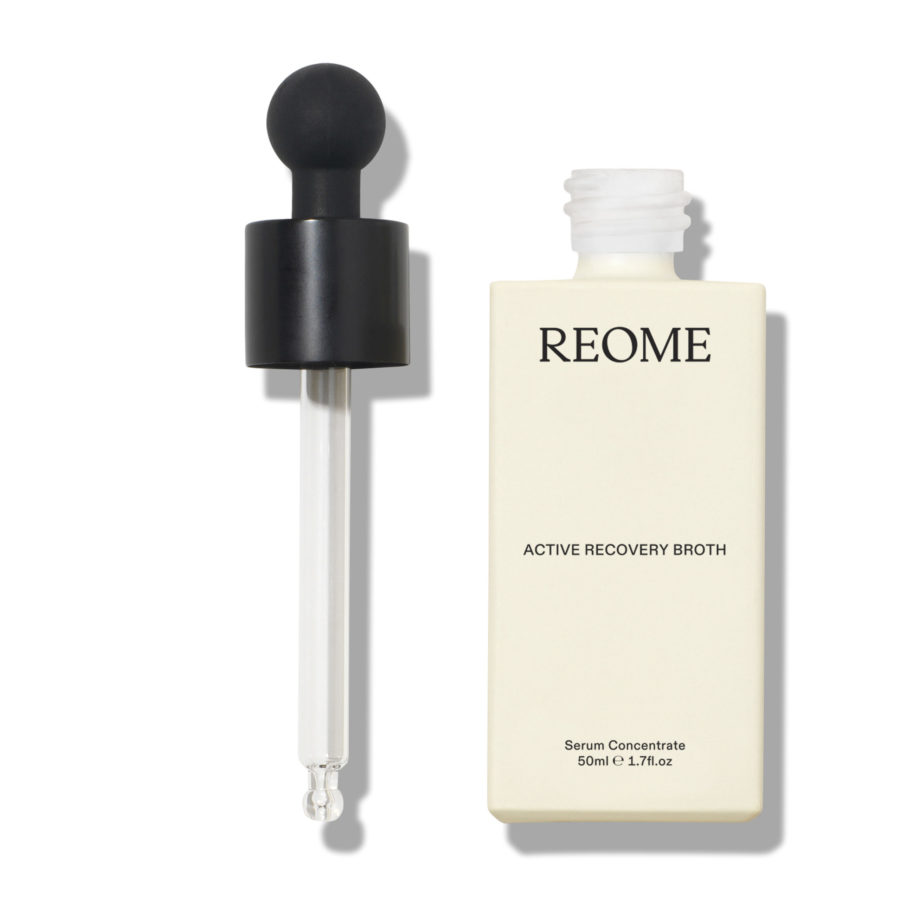 Active Recovery Broth, £110, by REOME exclusively at Space NK
"Centuries ago in China, the master acupuncturists would only be paid for their services if their patient stayed well"
Joanna Ellner
"Acupuncture helps unblock and heal the body," says Bradden, who retrained as an acupuncturist when it helped her own healing journey. "We use it for balancing the flow of energy or life force – known as Qi. Qi flows through the pathways (meridians) in your body, and by inserting needles into specific points along these meridians, we can bring your energy flow and re-balance the body."
"The needles can access the deeper layers of the dermis, where they are able to dispel Qi and blood stagnation," says Ellner, who studied Chinese Medicine: Acupuncture at the University of Westminster. "This provokes an injury response and the microcirculation is boosted, bringing with it nutrients required for cellular metabolism." This stimulates collagen and elastin production for longer-term plumping of the skin. Acupuncture needles are capable of bypassing the skin and subcutaneous fatty tissue of the face. "They work into the mimetic muscle layer, to help enhance muscle tone and restore muscle symmetry over time." 
So, is acupuncture the only needle to know now? "There's definitely been an increase of clients wanting more than just Botox," says Bradden, who combines cosmetic acupuncture with LED light technology, acupressure and activated oxygen, to enhance the body's repair mechanisms. "Just freezing the muscles doesn't look after the health of your skin."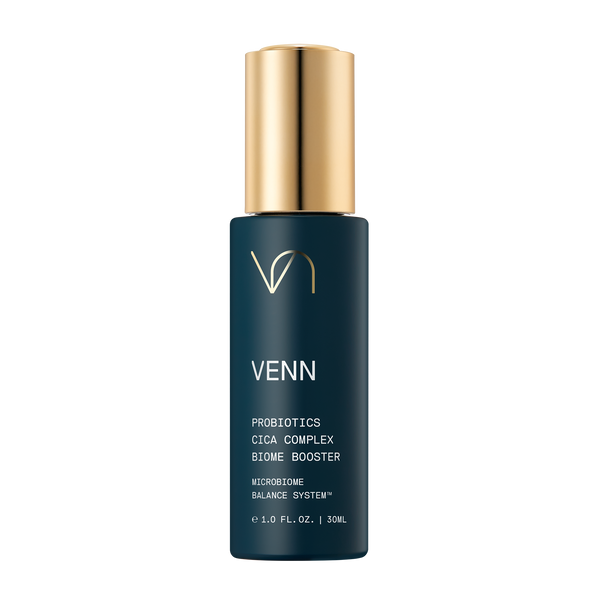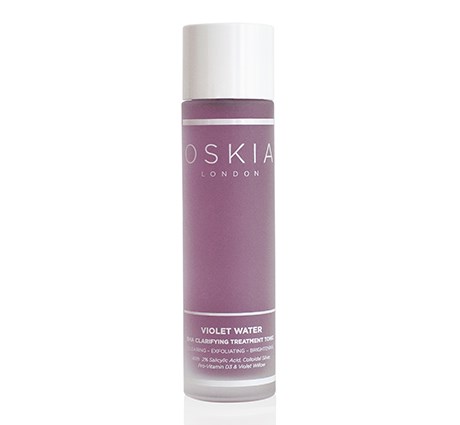 L: Probiotics Cica Complex Biome Booster, £153, by VENN at Space NK and Liberty R: Violet Water Treatment Tonic, £42, by OSKIA
Ellner has also noticed a shift. "I don't necessarily think we are in that binary place anymore in terms of natural versus intervention," she says. "A patient may wish to soften her frown line with Botox, which would take a series of very tightly spaced visits for facial acupuncture, coupled with a committed gua sha practice at home. But she may also want to revive and plump her skin, super-charge collagen production, and dispel any areas of redness or irritation. That's what facial acupuncture is brilliant at."
She fuses facial acupuncture with facial massage. "They work in tandem, with the needling stimulating collagen and elastin production and cellular metabolism, and facial massage boosting microcirculation with the muscles, fatty tissue and dermis for a two-pronged effect." Her facial techniques include cupping, gua sha and tui na. "Tui na is the oldest form of body work in the world – it involves a lot of pinching, tapping and pushing in specific directions to influence the flow of Qi in the body and dispel any diagnoses areas of Qi and blood stagnation; often the nasal labial folds and jowls."
In order to correctly practise gua sha, the stones should be warm. "Not cold or refrigerated, which I've seen as a trend. For me, the act of borrowing this technique from a culture and a medicine steeped in history is to spend some time researching and learning how to do it correctly."
And finally, don't leave it too late. "Centuries ago in China, the master acupuncturists would only be paid for their services if their patient stayed well, versus being paid for treatments once the patient is already ill. It's really intended for prevention, not cure, and that's a tough conceptual pill for the West to swallow."