October | The Profile
Bay Watch
The stylist and 'Queen of Thrift' Bay Garnett's new book is an eclectic compendium of style, subversion and literary snippets, featuring Sienna Miller, Malcolm McLaren, Jarvis Cocker, Bella Freud and many more… All about the magical meaning of clothes
Sarah Bailey
I didn't want to do a book about second hand, that's just not interesting to me," says Bay Garnett, the stylist and so-called 'Queen of Thrift', who has done more to shift perceptions of and stigmas about wearing and showcasing old clothes in a fashion context than anyone I can think of. "I felt like the books that I love around style had been done in the 1970s like Cheap Chic [by Carol Troy and Caterine Milinaire]," she tells me, as we chat over a Zoom call.
This statement tells you so about Garnett's philosophy of book-writing, fashion and life in general – a refusal to add any more superfluous product to the consumer pile, when you can find something just as good, if not better and more original that already exists, if you have the curiosity and the determination to seek it out.
Garnett's first book Style And Substance – a rich and broad-ranging compendium of essays, interviews and eclectic snippets from Sienna Miller, to Deborah Levy, Fran Lebowitz, Jarvis Cocker, Malcolm McLaren and more, edited by Garnett – is sure to kindle plenty of curiosity and unexpected journeys of discovery; whether literary or sartorial.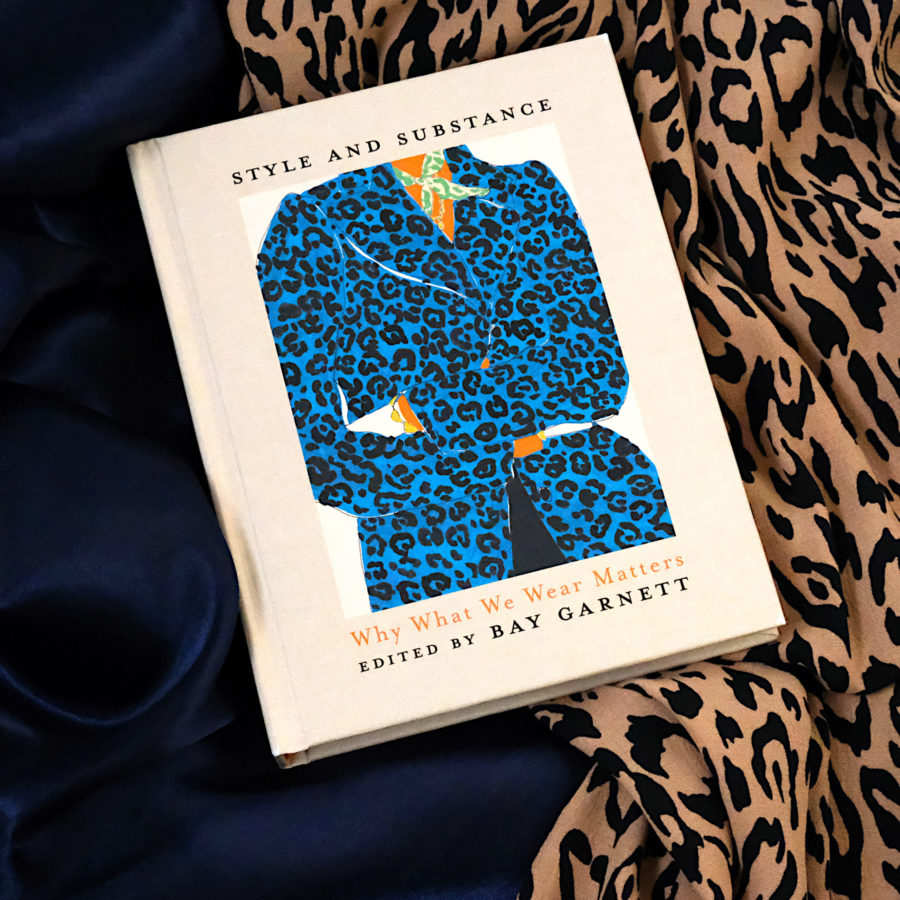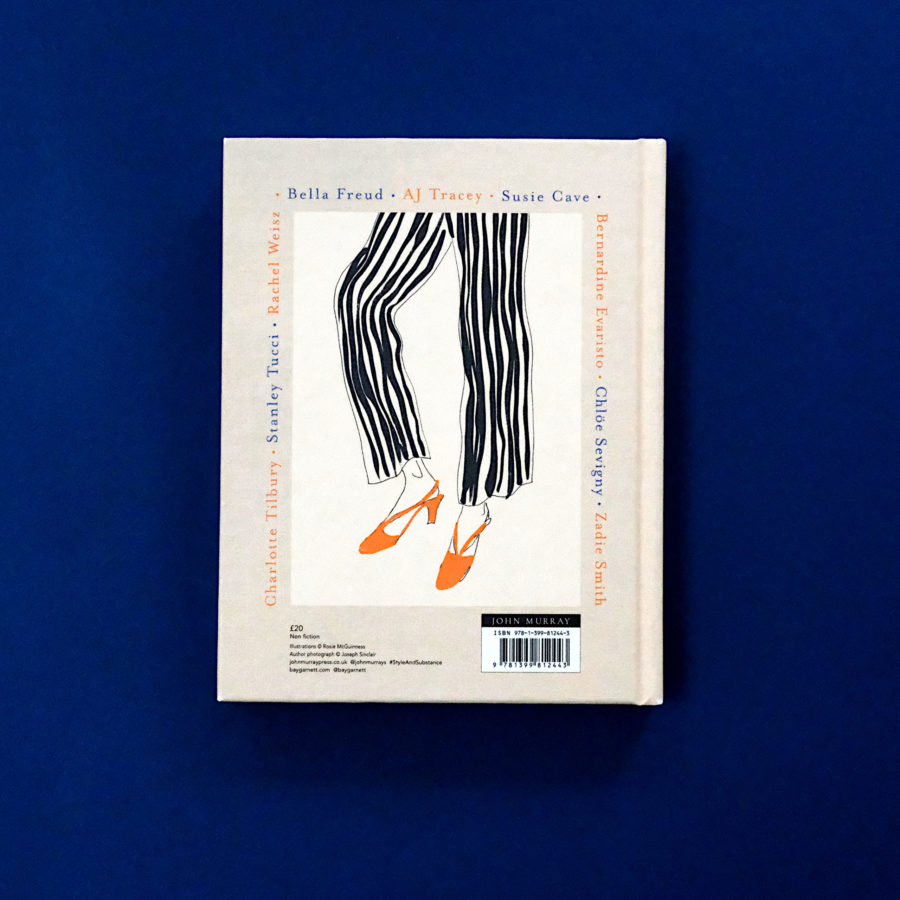 "I wanted all these different voices, because that is what style is"
Bay Garnett
"It was really important to have different voices – because that's what style is. It couldn't just be what I love… I wanted this book to be a sort of glorious celebration of different points of view and different lives lived through clothes; otherwise… it gets quite dictatorial, and you know, we have enough of that," she says wryly.
The youngest of three sisters, Garnett was born into a family of storytellers. Her mother Polly Devlin, to whom Style And Substance is dedicated, is a writer and broadcaster (Devlin won the Vogue Talent competition when she was 21 and went on to work at the title). "My mum's not really into clothes in the way that I am," Garnett admits. "She's got a great eye, but it's more to do with objects.  She wrote the Vogue Book of Fashion Photography (1979) and I remember sitting in her office when I was really young… and just being so transfixed by those pictures. I think that had a massive influence on me, those 1970s Deborah Turbeville images."
I wonder out loud if the Garnett girls (eldest sister Rose Garnett is Head of Development at Film 4, while middle sister Daisy is a writer and journalist) were like a version of The Royal Tenenbaums, all busily beavering away on their creative enterprises from some precociously young age? "No," she replies laughing. "I don't think any of us were really like that. Both my sisters were academic, I definitely wasn't. They were always going to do well, but they were always quite relaxed at the same time."
Garnett admits that it took her a while to find her path: "I actually felt quite lost in my early 20s to be honest with you… I wasn't that confident. I think it's hard to know what you want to do sometimes and I never really felt like I fit into lots of places to be honest… I just really loved thrifting… That was the thing that gave me a sense of creativity."
The introduction to Style And Substance tells the story of Garnett's thrifting epiphany, when she was working as an assistant at a photographic agency in New York in the late '90s. Around this time, Kira Joliffe (her elder sister's best friend) recruited her to get on board with a fanzine she wanted to start dedicated to second hand clothes; this was the wonderfully anarchic Cheap Date, of course. And "my hobby became a part-time job," as Garnett writes.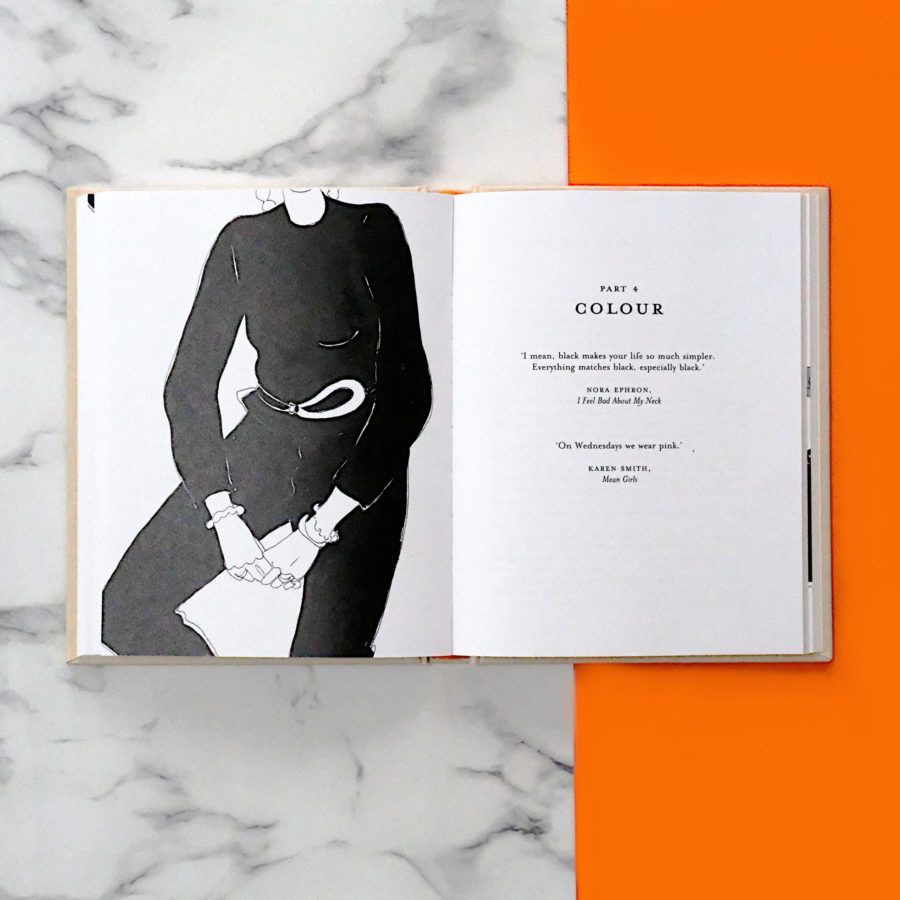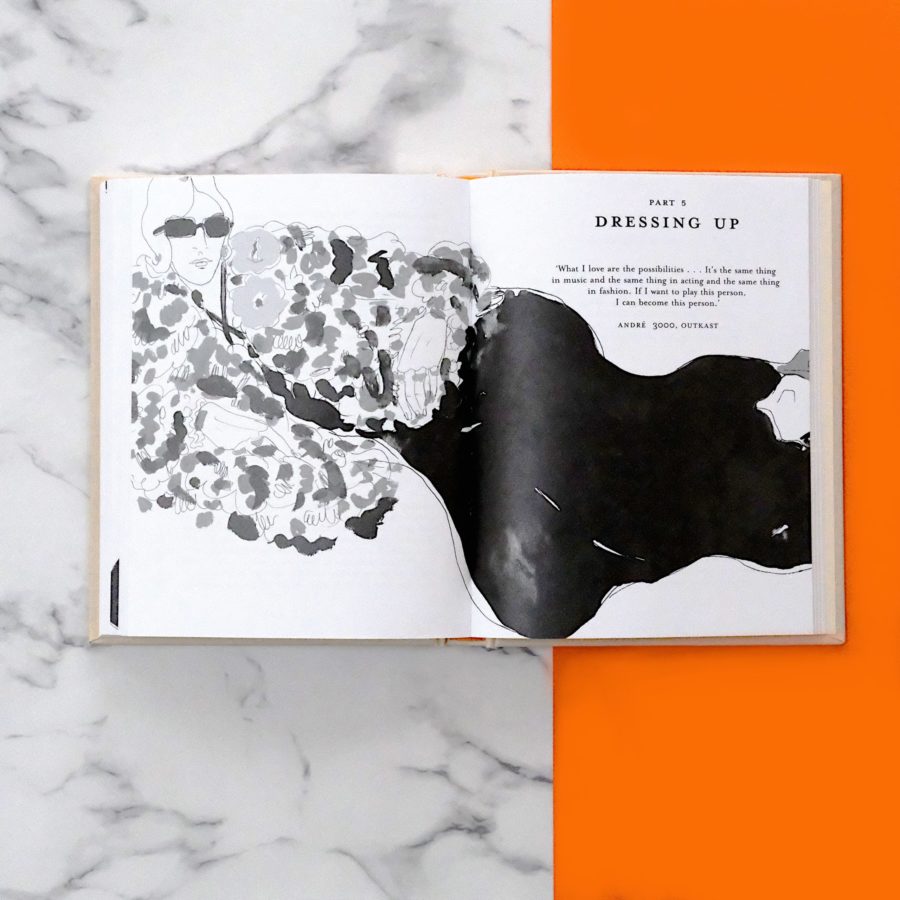 "I remember sitting in my mum's office in the '70s looking at picture books and just being so transfixed by those '70s photographers, like Deborah Turbeville. I think they had a massive influence on me"
Bay Garnett
It's important to remember not just how radical and disruptive, but how influential Cheap Date was at the time; a counterpoint to Y2K obsession with 'designer' bling. In 2003 Alex Shulman invited Garnett to style her first story for Vogue with Juergen Teller and Kate Moss. "I'd never worked in [mainstream] magazines. I asked, 'Can I do the shoot with my old clothes, my thrift store clothes that I'd collected with Anita Pallenberg?' Anita and I often went thrifting together," Bay remembers. That was the story when Kate Moss wore the banana print vest: Second hand clothing had officially stormed the hallowed pages of Vogue and Garnett's career as a Vogue stylist was off to a flying start.
A restless polymath and multi-tasker, who is known to shoot as well as style fashion stories (the first issue of Cheap Date featured a 'centrefold' of Chloe Sevigny, wearing a bathing suit photographed by Garnett); Garnett started a podcast 'This Old Thing' in September 2020, in which she interviews her stylish guests about the stories behind their clothes. Sevigny was her first guest.
I strongly suspect that the honing of her interviewing skills on her podcast is one of the reasons that Style And Substance is so very good. The chapters where Garnett has quizzed her famous contributors on their sartorial specialities – Sienna Miller on 'Being Comfortable', Davina McCall on 'Underwear' and Bella Freud on 'The Charm of a Suit' – are completely riveting. The opinions are so specific and the voices ring so true.  "I really want it to be heartfelt and personal," Garnett says. "Bella, for instance, is such an authority, she is so intelligent, she's thought about the subject, she's got all the references. I love talking to people who have that knowledge."
Interwoven between these chapters are dozens of perfectly chosen essays, extracts and unusual snippets about the many meanings of clothes: Malcolm McLaren's text Running Wild about the early days of Let it Rock blazes with "sheer anarchy" as Garnett puts it, while Dorothy Parker's poem about a satin dress makes for a sublime finale to the book.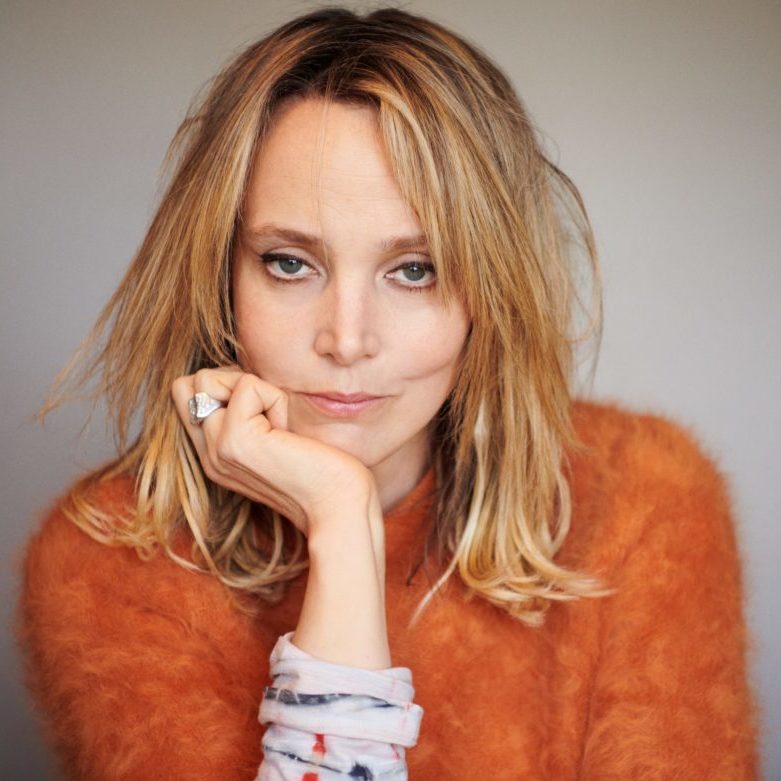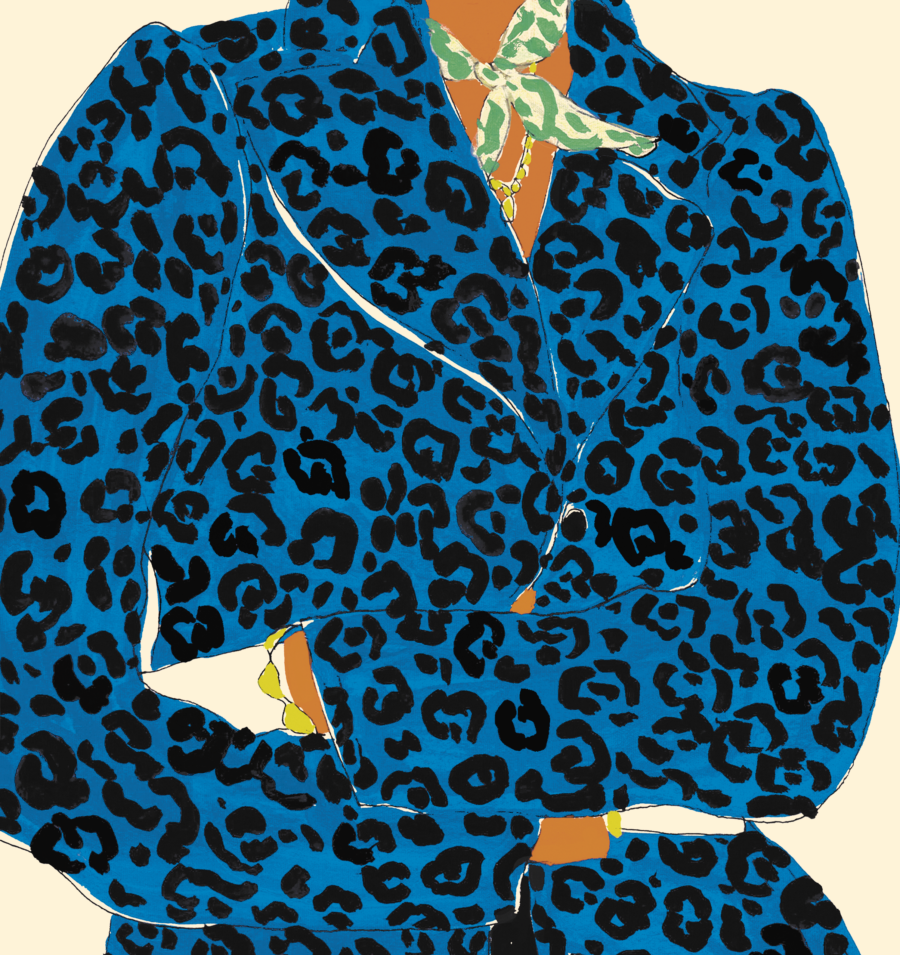 Bay Garnet © Joseph Sinclair
This curated patchwork of writing – new, old (both rediscovered and iconic) – is a perfect metaphor for the way Garnett works with clothes as a stylist, of course. She has a special skill for putting together a fashion editorial with an unexpected mix of designer and thrifted pieces, that makes the storytelling resonate with personality and vibrant life.
"I think the underlying message that I hope the book will leave you with, when you dip in and out of it, is that clothes can be kind of magic, and kind of powerful. They can make you feel better about yourself. And more than that, they can mould who you want to be that day or that evening and recognising that makes clothes more fun," she says. "It's not about saying 'purple is the new colour this season', it's much more expansive than that. And really that's why style and fashion are different."
Style and Substance: Why What We Wear Matter by Bay Garnet is out 9th November 2023, Buy Here