May | Designer Focus
Conner Ives on his stellar sustainable label
He conjures one standout collection a year from his studio in Tottenham
Emma Sells
Charting the timeline of Conner Ives' career is a dizzying task; the American-born, London-based designer started his label in 2017 while in his first year at Central Saint Martins, posting his creations on Instagram in a Field of Dreams-inspired exercise (if you build it, they will come) just to see what would happen. A few months later he found himself dressing Adwoa Aboa in an incredible white swan-like sequinned dress for the Met Gala. Then, having been handpicked by Rihanna, he spent his third year working at her then top-secret label, Fenty, in Paris. Now, having graduated last summer, he's just been named a finalist of this year's LVMH prize.⁠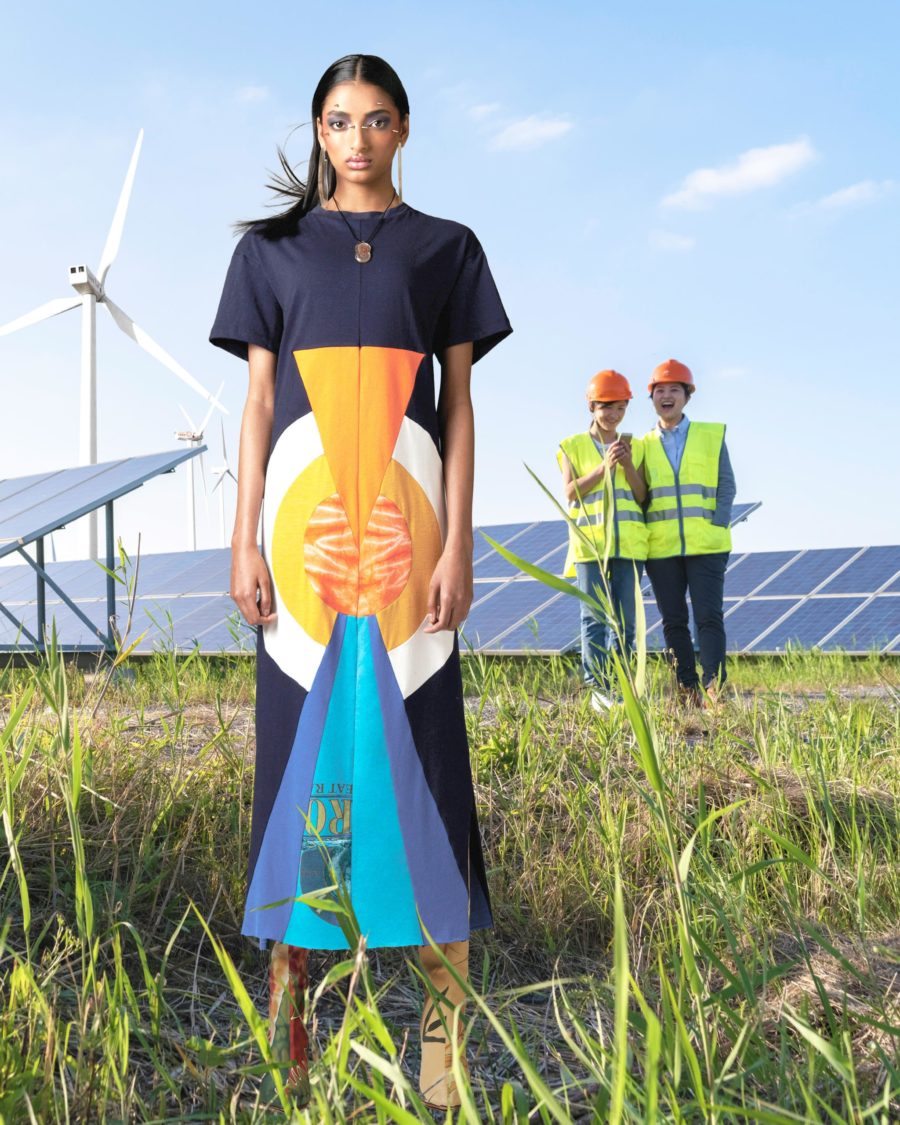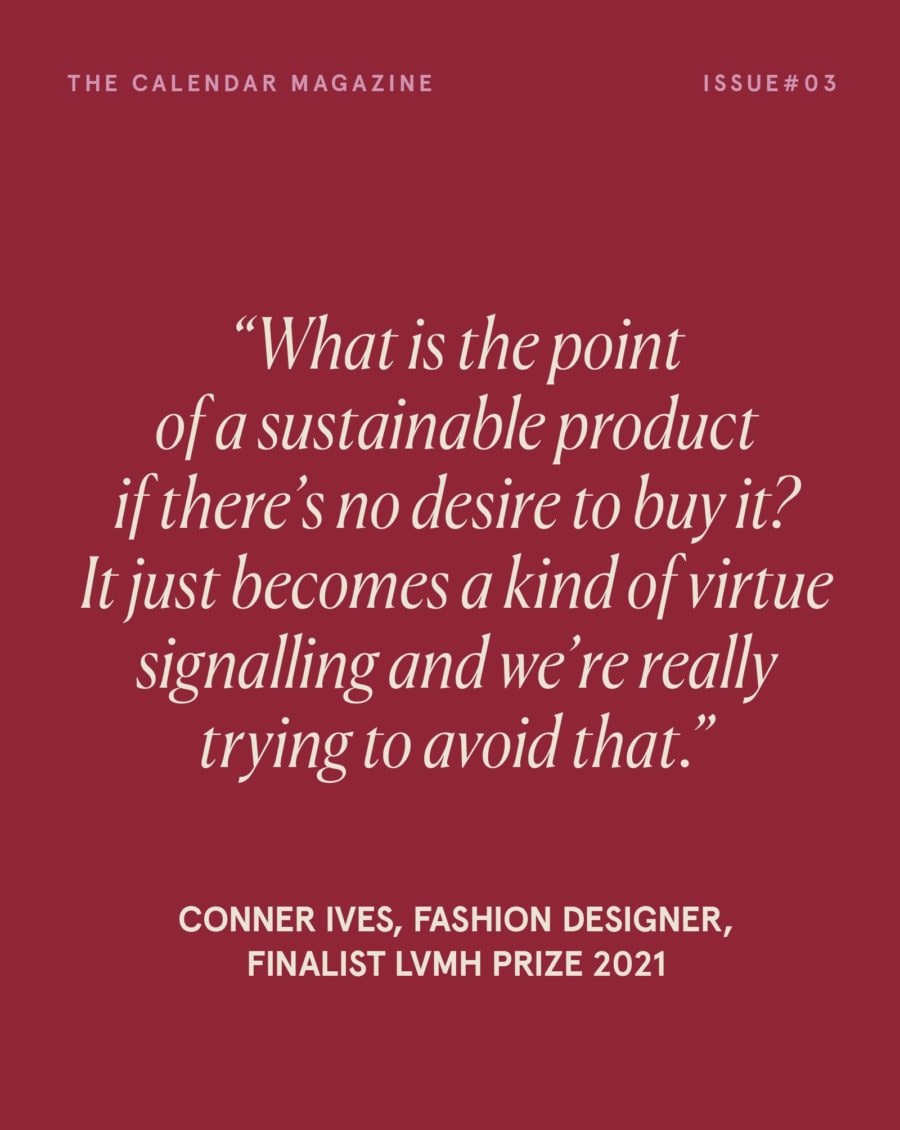 Artwork by Siduations
You'd be mistaken, though, if you thought all this fast-tracked success translated into an ambition to take over the world; in fact, Ives is on a mission to quietly build a label that lasts, one that offers up beautiful, considered, truly desirable pieces inspired by the archetypal American women that he grew up with and iconic American sportswear. A self-confessed fashion geek, he has a deep appreciation for the process of creating clothes. "I love this concept of slow fashion and people that work tirelessly to realise something," he says. So, with that in mind, he conjures one collection a year from his studio in Tottenham that spans ready-to-wear – cue much-coveted dresses made from spliced together, vintage-sourced t-shirts – and extraordinary demi-couture pieces that are intricately beaded or painstakingly, lovingly felted.⁠
Ives estimates that around 75% of his clothes are made from deadstock, vintage or recycled material; as a teenager he had a stint interning for Wes Gordon and his mind was blown by the amount of luxury fabric that was discarded by the studio at the end of each season – and the realisation that every fashion house in the industry was doing the same. So, he resolved to work differently. He compares the much-loved cotton t-shirts that he sources to a leather Hermes bag; the way that they soften and get better and better with age. Just like him, they're in it for the long haul.⁠
Artwork: Siduations