March | Essay
The Quiet Storm
IYKYK: how the AW23 catwalks are leading the way back to stealth luxe – and why this is good news for the sustainability shift
Tiffanie Darke
In a season where the sustainability conversation seems to have been turned down to mute, we can all take some heart in the return of an old fashion friend: the stealth luxe trend. These are pieces that don't shout, they whisper; that major on cut and quality of fabric, and while a passer-by might just see a regular black jacket (albeit an exceptionally well tailored one), the wearer, and the sharp-eyed fashion observer, sees a Balenciaga comeback piece. Because if you know, you know.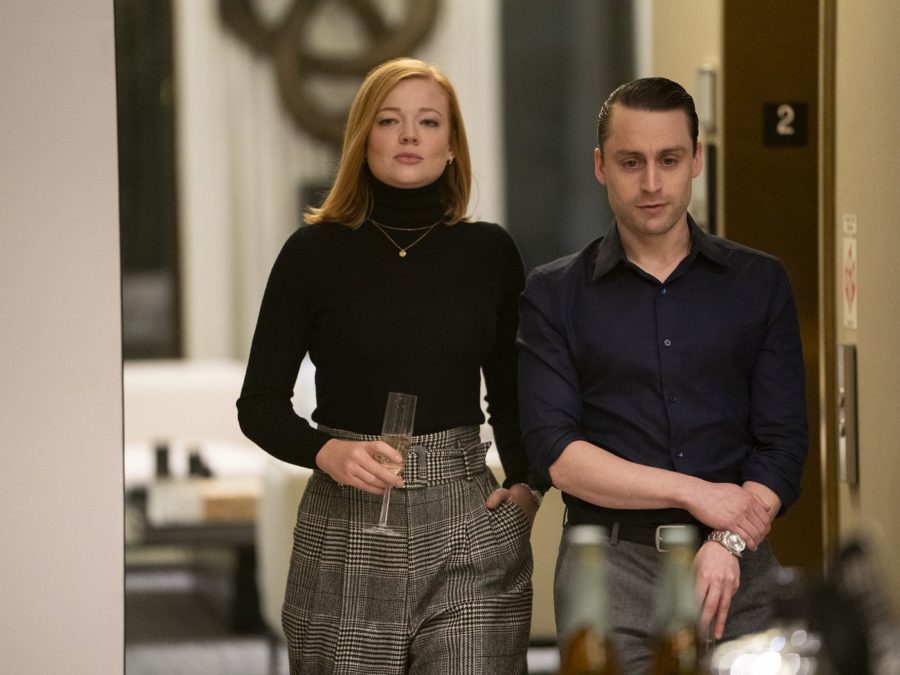 Shiv Roy and her brother in Succession. Photo Courtesy of HBO
Stealth luxe is back, big time. It will be all over your screens at the end of this month when Shiv Roy and her brothers return for the final series of Succession, wearing a wardrobe that is so reassuringly expensive, the last thing it needs to do is advertise itself. And it was all over the catwalks this month, dominating Milan, because of course the Italians do stealth luxe best of all.
In the Max Mara show notes, it was called 'the camelocracy'. Precision cuts around classic items that don't shout their value but whisper it, elegantly. Italy's history of fabric mills and leather goods positions it perfectly to lead this swing to elevated classics; like a bowl of spaghetti puttanesca, there's the Sainsbury's kind, and there's the kind they serve at Giacomo's. Over at Gucci, the rumour surrounding the departure of creative director Alessandro Michele was that his designs just weren't mainstream enough for the brand's growing audience. 'Timeless' is the brief to the new Gucci creative director, Sabato De Sarno.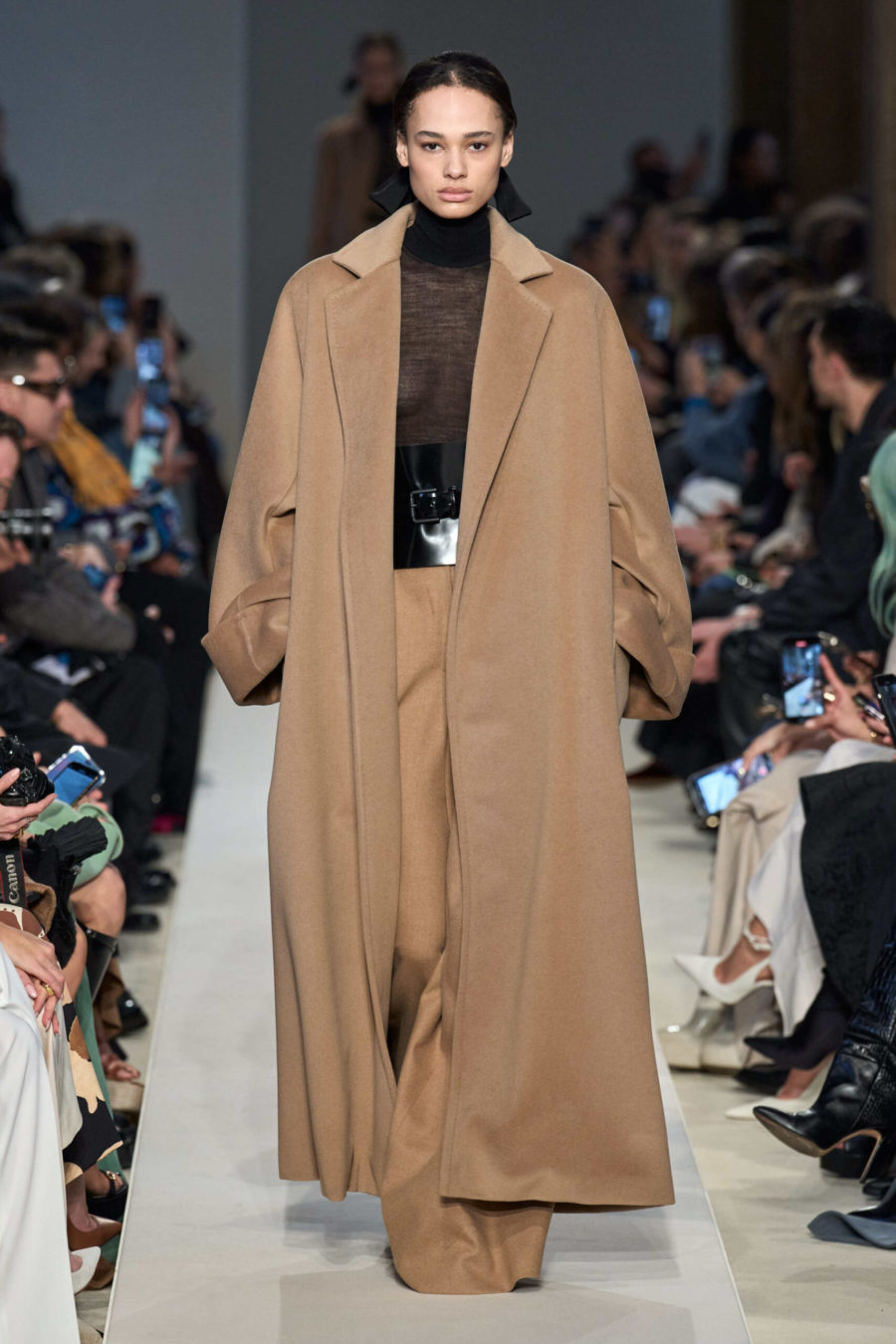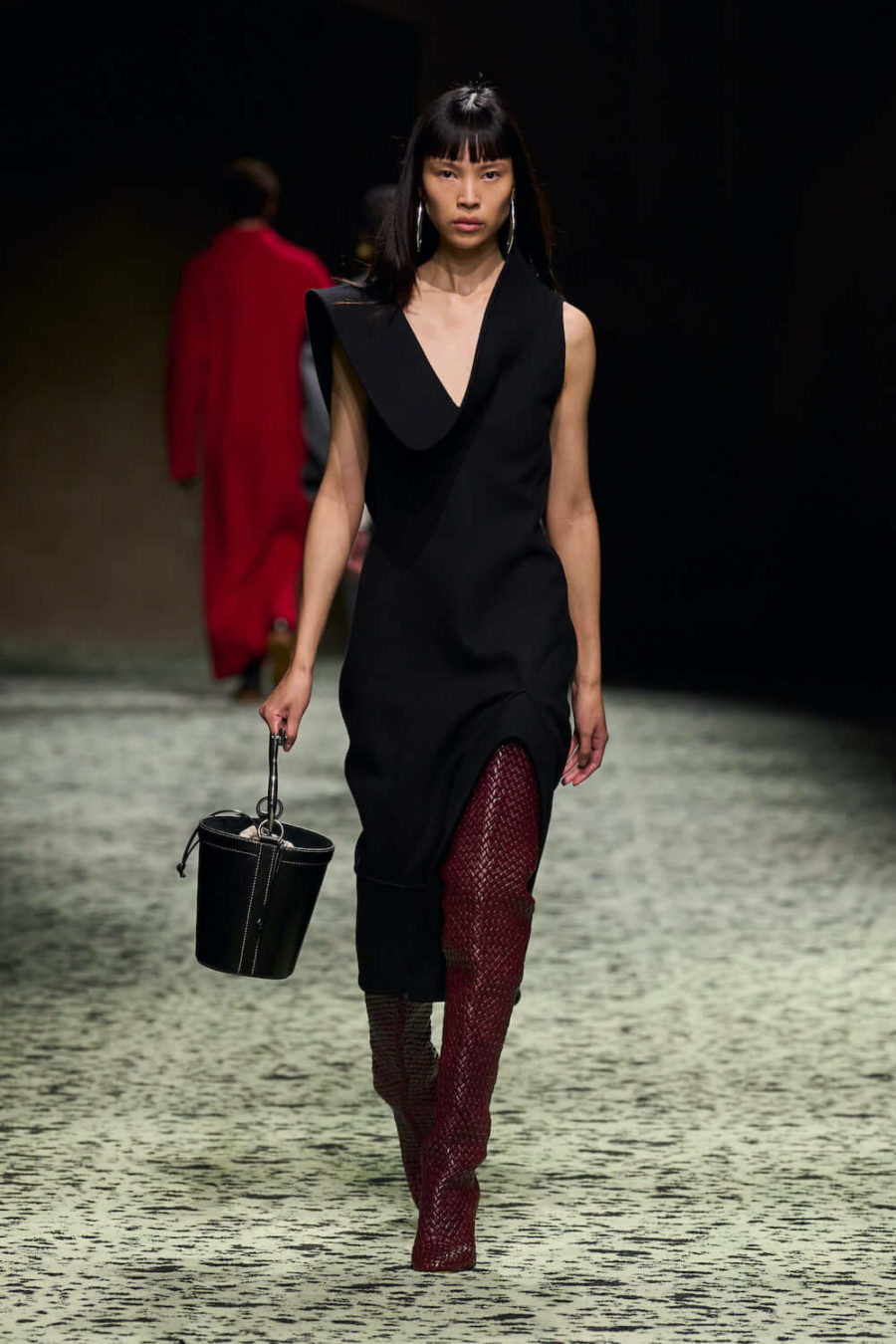 L: Max Mara AW23 R: Bottega Veneta AW23
And the buzziest show of Milan Fashion Week went to Bottega Veneta, as designer Mathieu Blazy took stealth wealth one step further: he made it in disguise. Last season, he showed a pair of blue denim trousers that looked to all the world like a regular pair of jeans, but in fact were made from butter-soft leather. Kate Moss wore them down the runway with a lumberjack shirt and immediately stole the front pages. This season, he showed white striped Oxford shirts and 'slipper socks' also made from leather: true beauty is in the permanence of design and expression, he seemed to be saying – and to hammer the idea home, he borrowed three bronze sculptures for the show: two from the first century BC and one from the Italian futurist Umberto Boccioni.
Miuccia Prada knows all about the power of uniform, and this season her show, designed with Raf Simons, was an homage to the power of the quotidian. A long white shirt-dress, a cropped army-green cagoule, a grey crewneck. Wardrobe staples, but make them Prada. 
These are investment pieces – ones with a much longer shelf life – that work hard in your wardrobe and stick around for years, if not decades. We all know the best thing we can do for sustainability is to buy less and wear for longer, so buying better and buying classic makes perfect sense. And, of course, another upside is you may well own these pieces already; if not, you can always consider seeking out a pre-loved version as an alternative to buying new.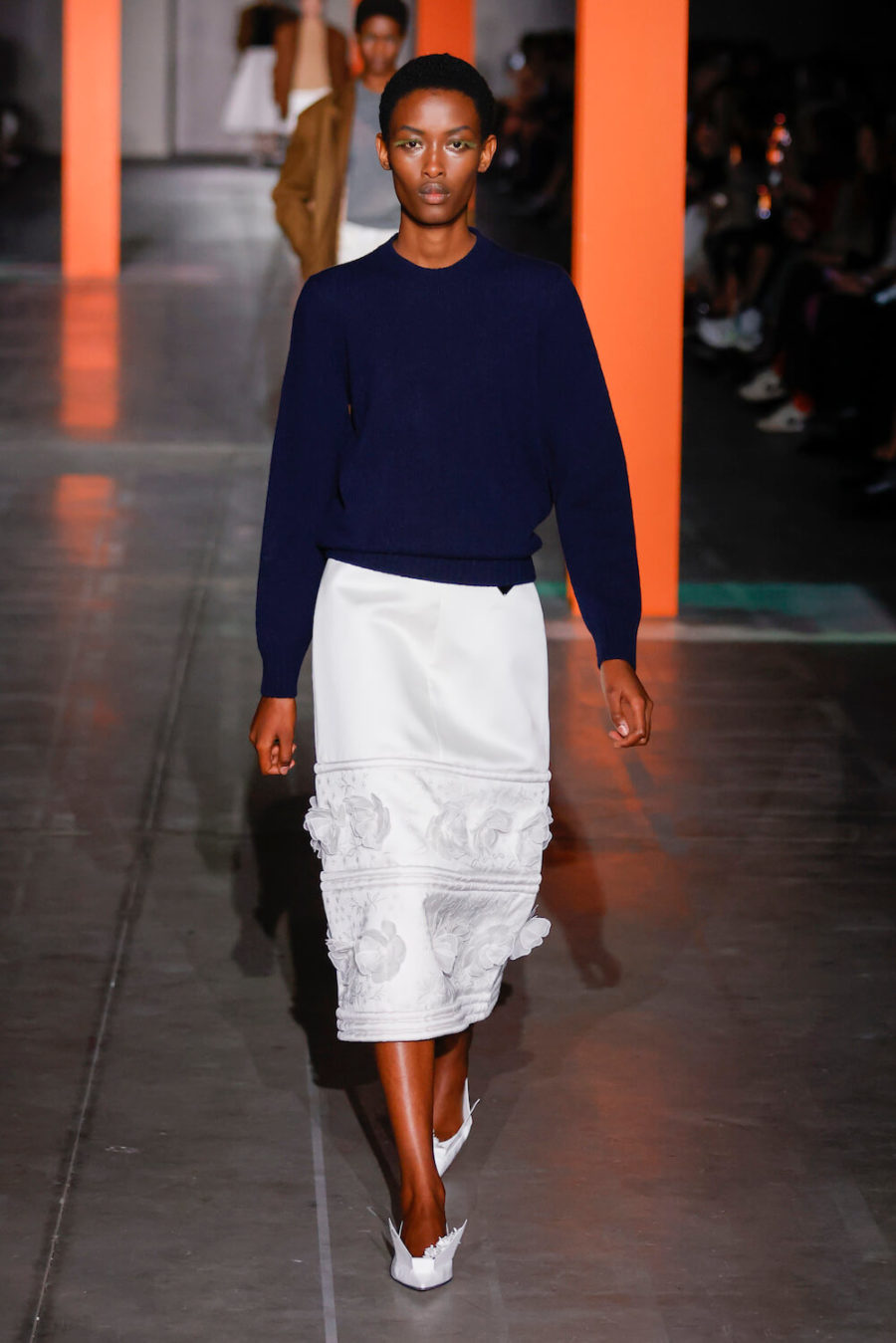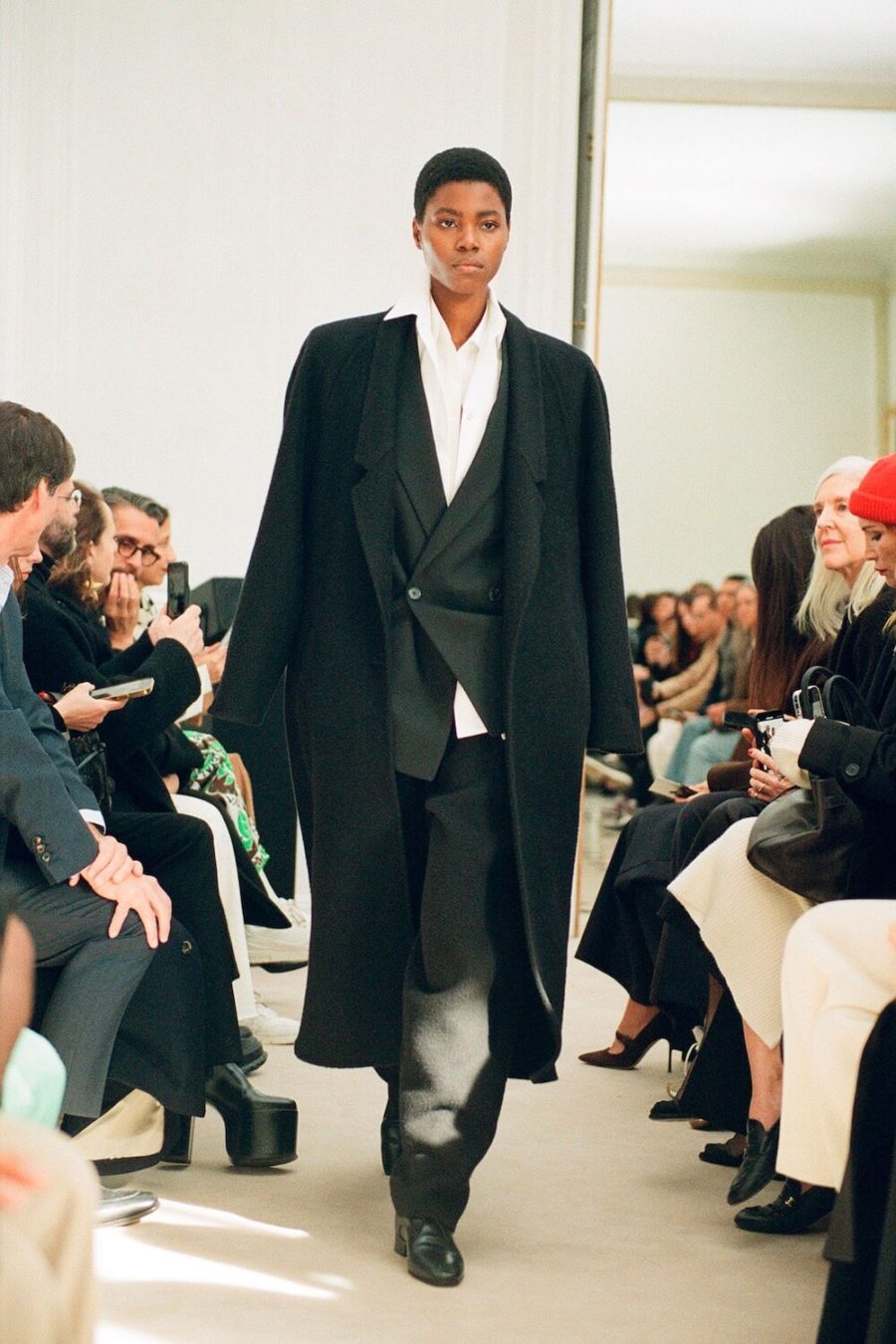 L: Prada AW23 R: The Row AW23
For those already getting excited about the return of Phoebe Philo this autumn, there has been a rash of private sales of her 'old Céline' pieces, some of them now over 15 years old. Not only are they still absolutely relevant, the quality has ensured they are as good to wear now as when they were first made. For Phoebe fans, 'old Céline' is a club, and if you know, you really know.
I have had my own stealth luxe moment this season, too. At the beginning of this year, I made a vow to only buy five new fashion things, based on climate data, (see why here). Limiting yourself to just five things a year is a sobering exercise, one I began with a full wardrobe audit. What have I actually got, and what do I actually need? One unexpected benefit of stealth luxe is you may well own these pieces already. And if you don't, you probably need them – the oversized blazer, the classic trouser, the camel knit, the black overcoat. Saint Laurent, Balenciaga and The Row all had glorious takes on these, but the one that got me going was the classic, oversized white shirt. The one you can wear with everything, layered under jackets, knits and dresses, or as a showcase in itself over leggings, trousers and skirts. Carolina Herrera, Khaite and The Row all had great versions, but every showroom includes a white shirt, even if it doesn't put it on the runway.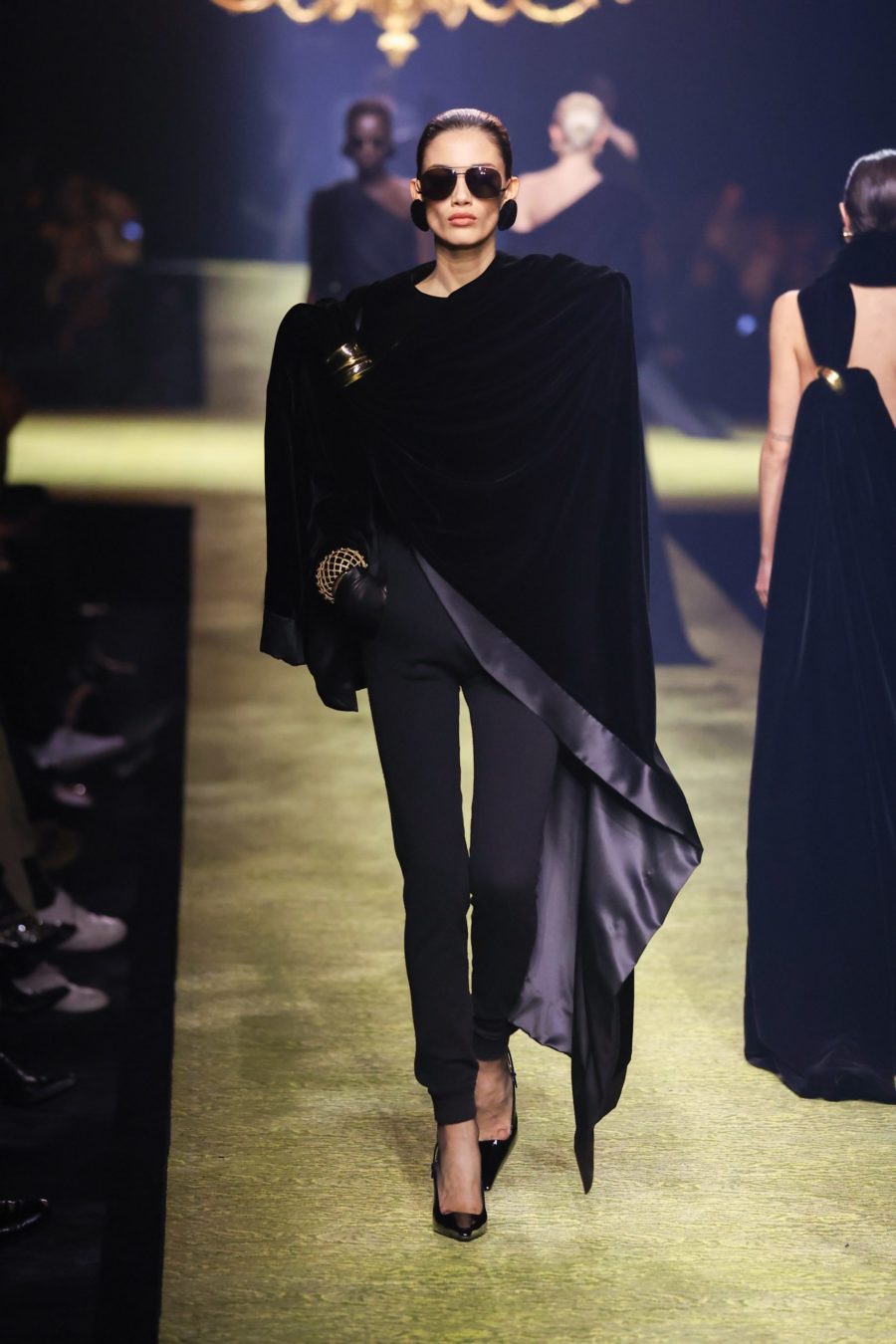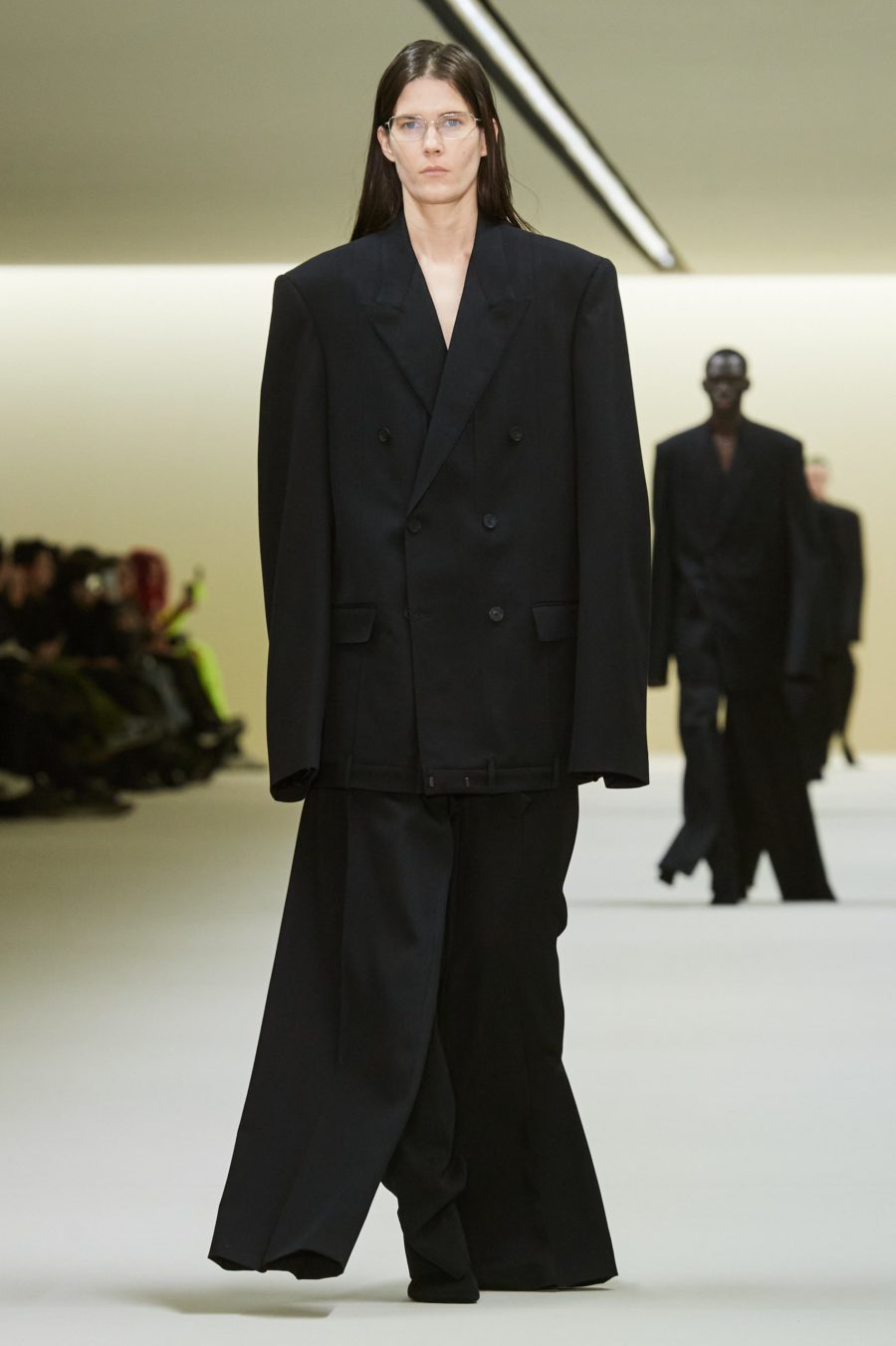 L: Saint Laurent AW23 R: Balenciaga AW23
As with all stealth luxe pieces, shopping for one is never boring, or it doesn't have to be. The complexities are myriad; the intricacy of cut and material, you can spend hours on. Also don't be fooled by stealth luxe pieces being easy: I bought a cheap linen shirt from Zara last summer and it is already dead in the washing machine, having lost its colour and its shape. What a terrible waste.
So, this time, I have tried on many different shirts, and having been tipped off by several stylists and editors, I'm going for this one from the shirt specialist With Nothing Underneath. The fabric is organic cotton, it is thick and stiff, and the cut is just perfect around the shoulders. The boyfriend shape is so well considered – I can wear it loose under a jacket but also tucked into a trouser or layered under a jumper. It is the ultimate white shirt. With so much confusion going on in the fashion world right now, not to mention my own shopping habits and that of the world's, I'm confident in the sustainability and quiet luxury of my choice.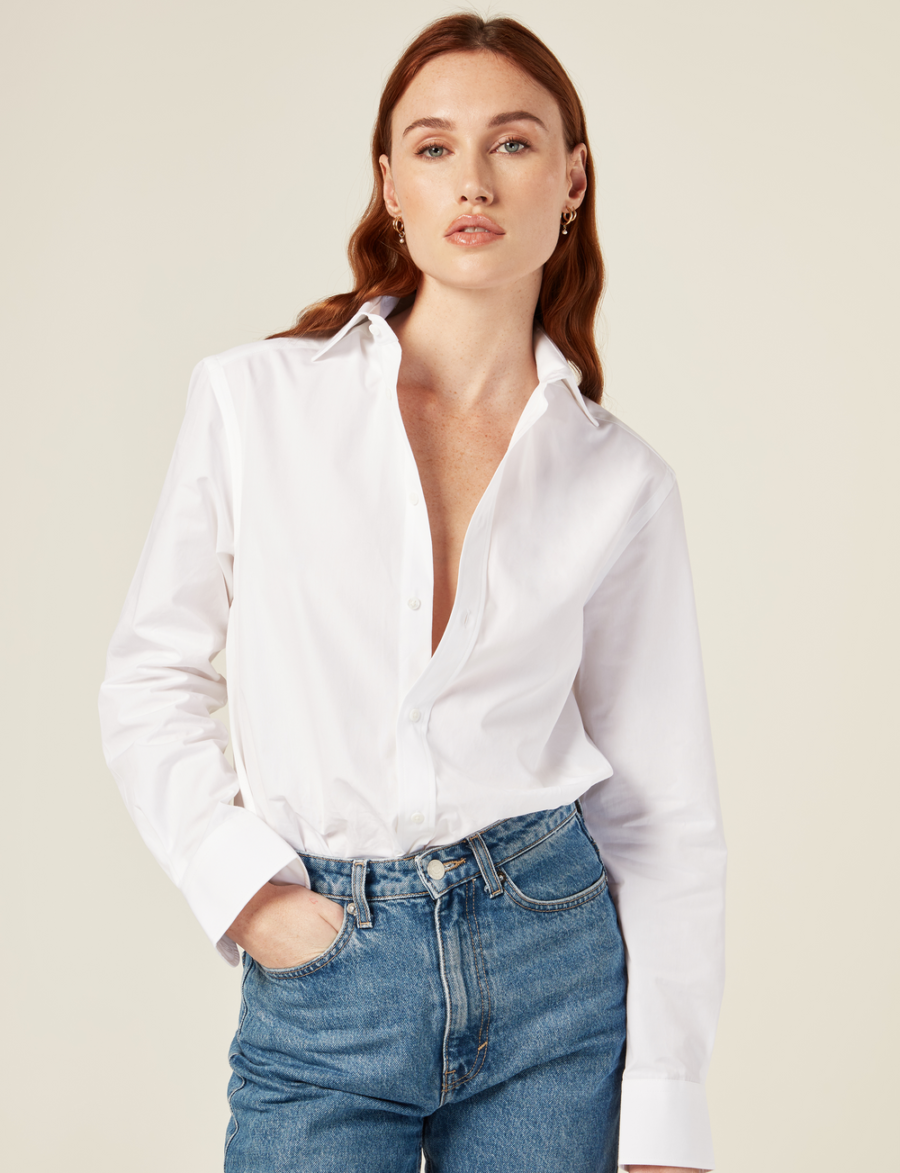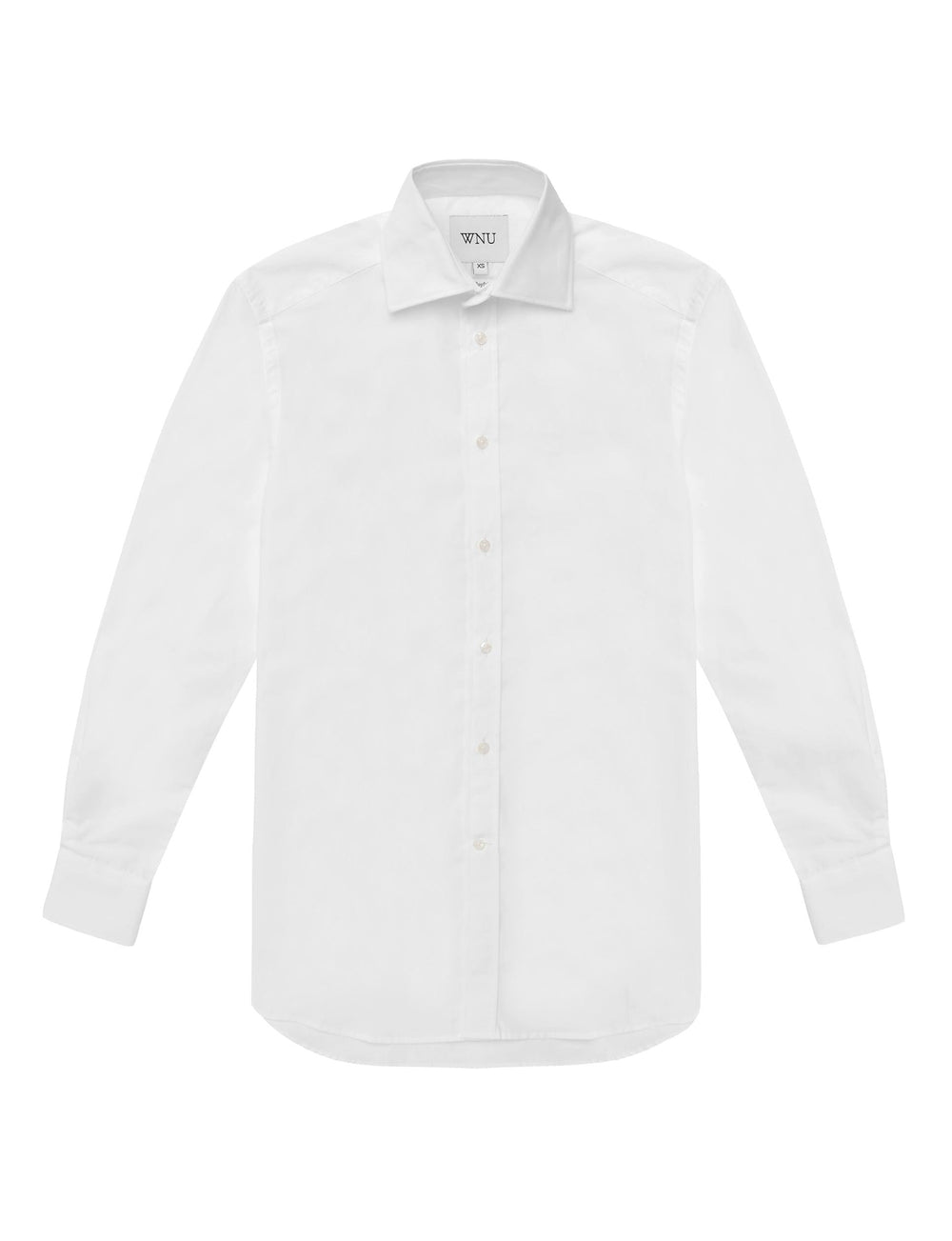 The Boyfriend: Poplin White Shirt, £95, by With Nothing Underneath
As the New York Times fashion editor Vanessa Friedman closed out her Milan show report: "It's becoming clear that sometimes, especially when the job is hard, it's OK for the clothes to be easy." A white shirt? If you know, you know.