June | The Edit
The Ultimate Eco Swimwear Edit
Make your summer closet more sustainable with these consciously made swimsuits and bikinis that have our Calendar seal of approval
Morgane Nyfeler
As we continue to take a more responsible approach to our wardrobes and make circular options our number one choice, holiday dressing should also be viewed with an eco-minded attitude. When it comes to swimwear, rental and second-hand can be tricky, but there are countless sustainable swimwear brands to opt for, all of which are as stylish as they are ethical.
A top tip is to check that the brand uses environmentally friendly materials – after all, these are pieces to wear in and close to nature – as well as having responsible production processes in place and supporting local communities or charities. From Medina's refined silhouettes to Cleobella's fun and flattering two-pieces – we round up the best sustainable swimwear to buy now, so you can embark on your next summer adventure knowing you've made a good choice.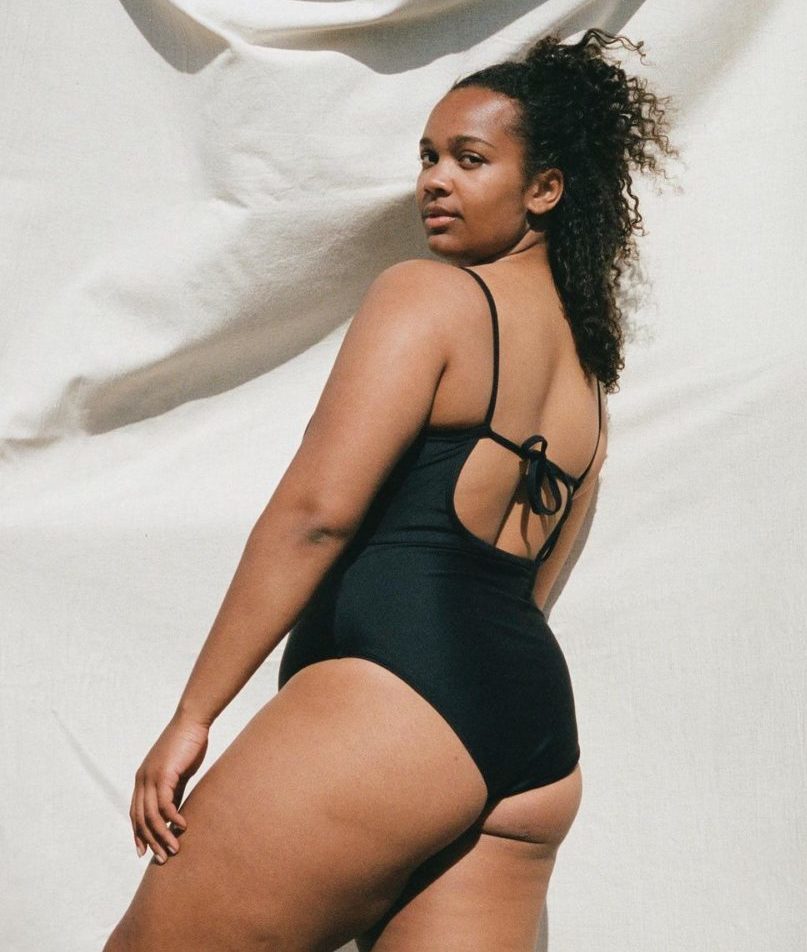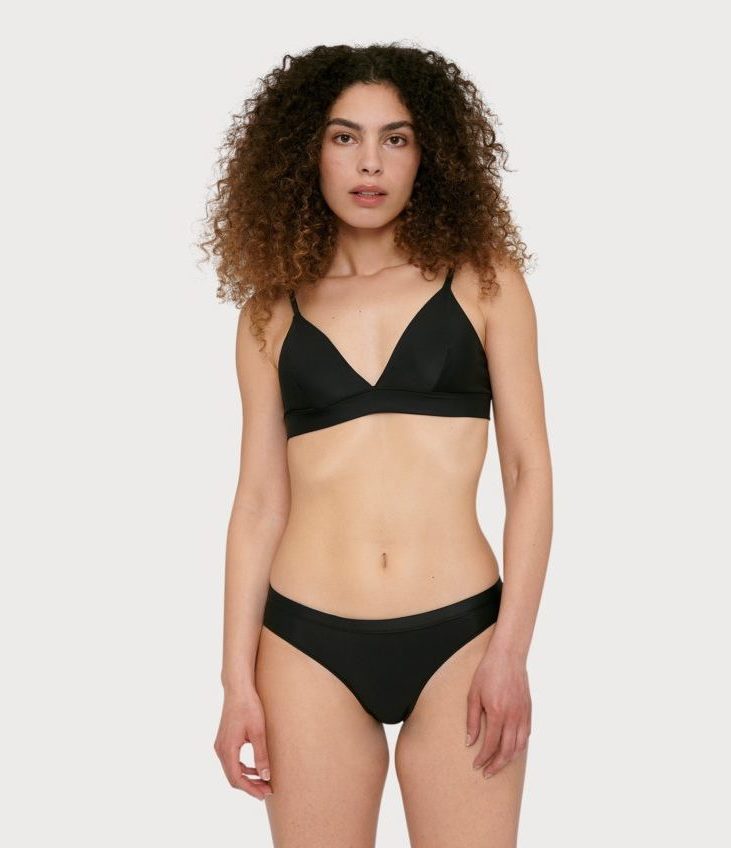 Organic Basics
Organic Basics
Started as an underwear subscription service in 2015, Organic Basics quickly branched out into creating earth-friendly wardrobe essentials, including swimwear, while keeping its minimal and comfortable appeal. Designed in Copenhagen, the classic bikinis are made in Europe with recycled plastic taken from oceans and landfills, while the clever carbon calculator on the website measures the impact of each piece so you can make an informed shopping decision.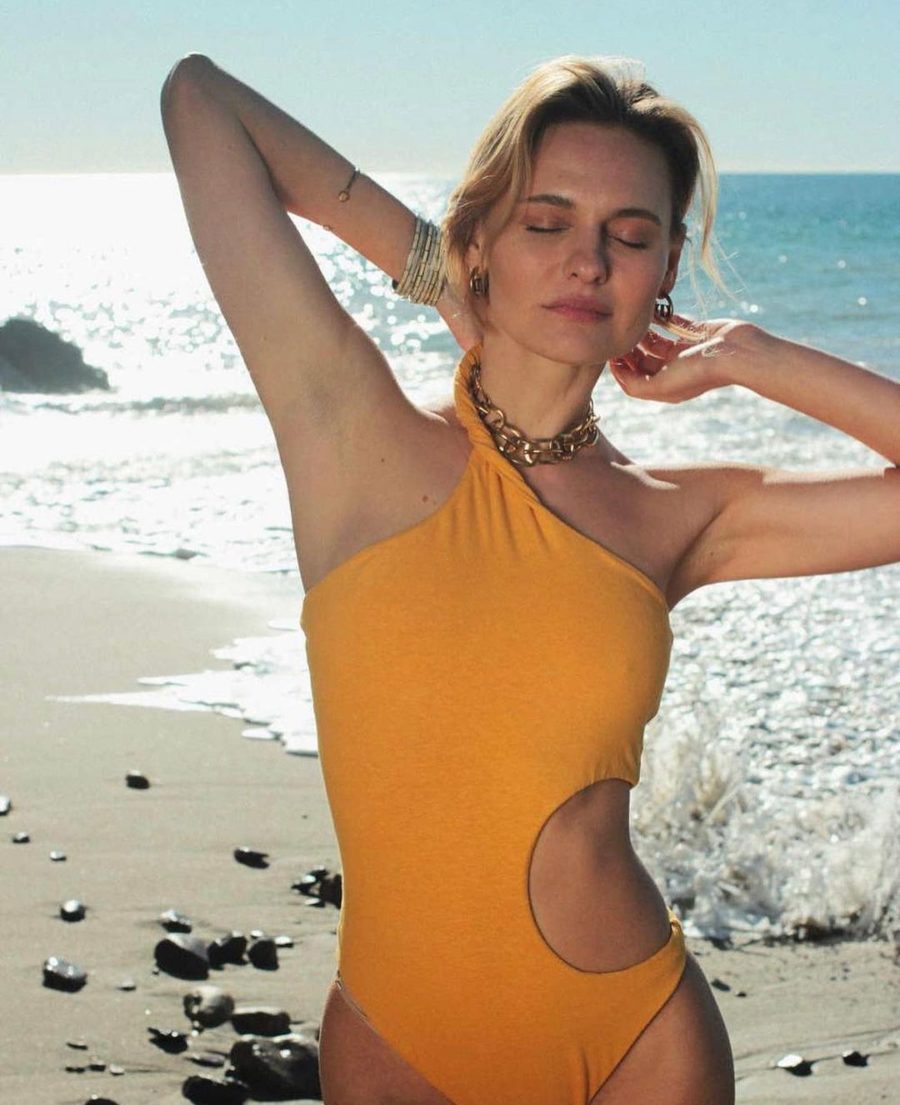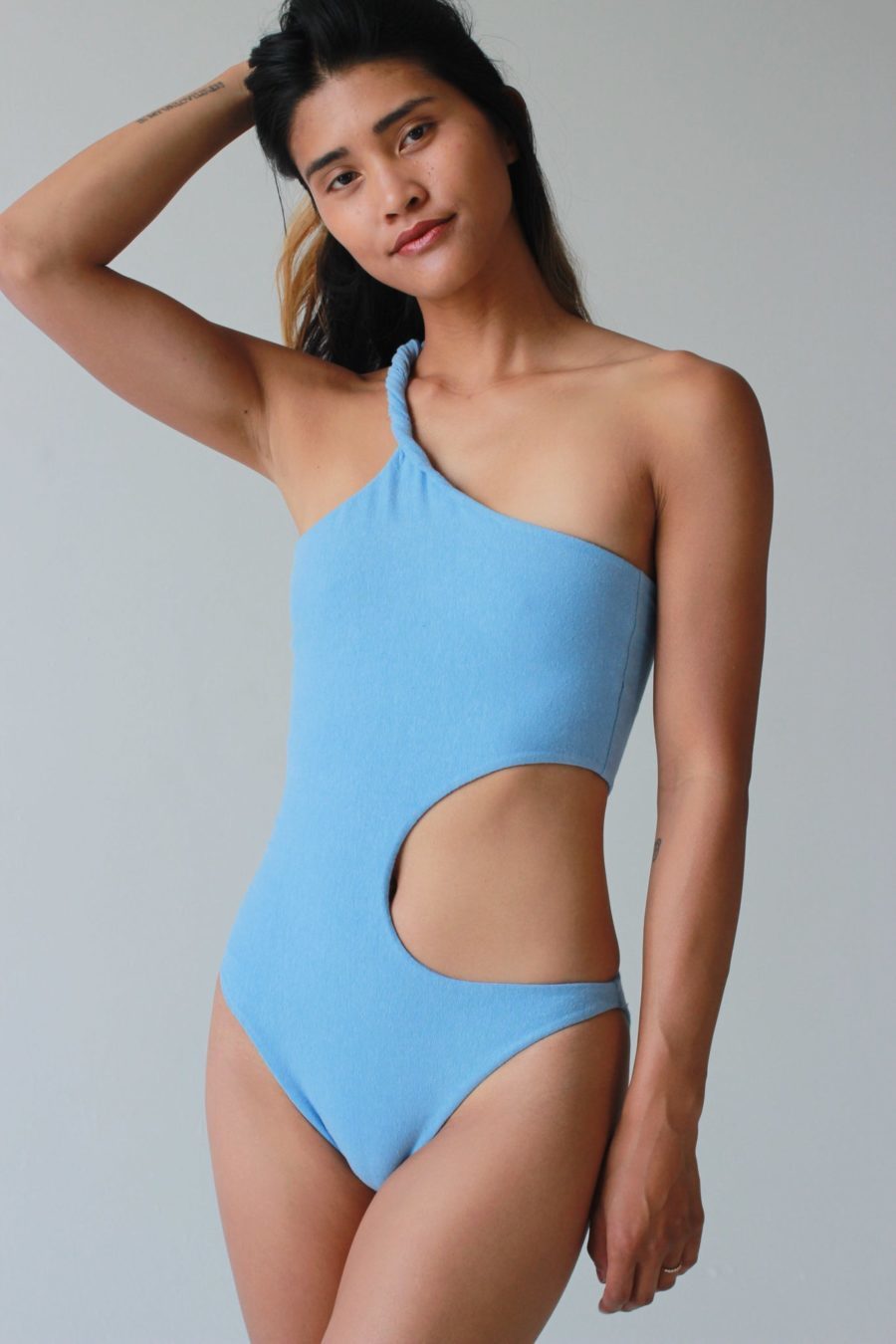 Natasha Tonić
Natasha Tonić
This Cali brand crafts plant-based beachwear with hemp and organic cotton – an exception in a world dominated by polyester and microfibre pollution. The pieces tick all the boxes you can expect from a swimsuit – anti-microbial, UV resistant, durable – while being healthier for your skin and the oceans. Silhouettes are classic yet modern and designed for women who like to travel light, as the elegant pieces double up as lingerie, bodysuits or activewear.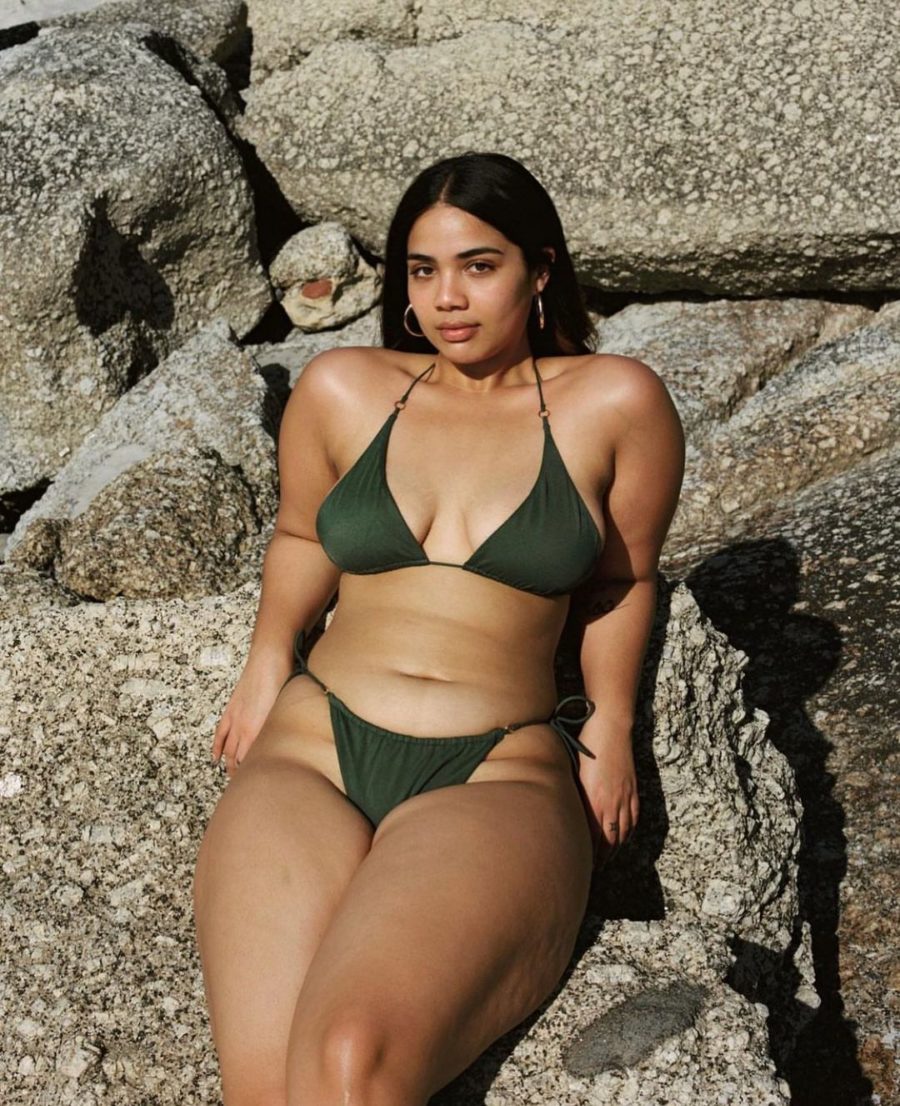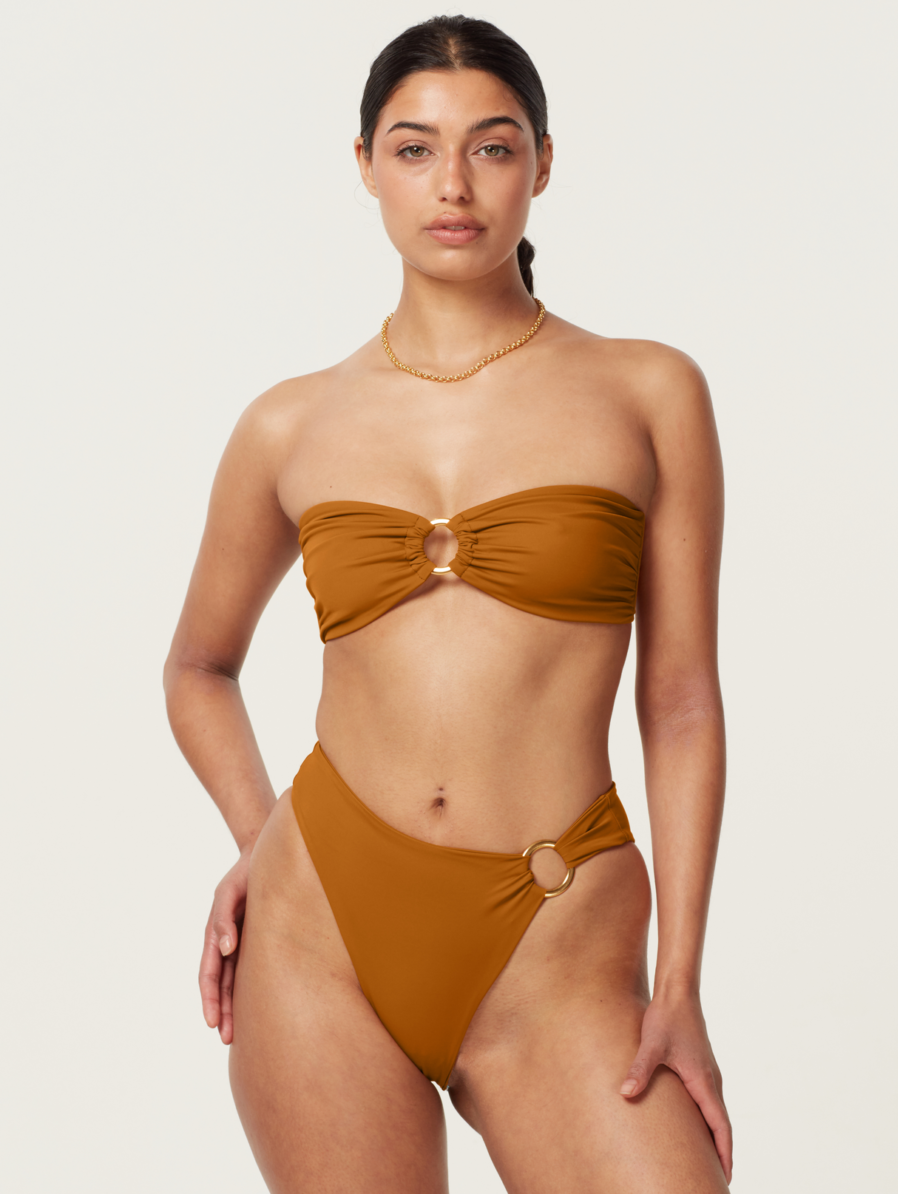 Away That Day
Away That Day
Lovingly and ethically made by small manufacturers in London and Europe that pay their workers above the minimum wage, Away That Day's swimsuits look as good as they make you feel. As part of its zero-waste efforts, including working with Econyl® made from ocean waste, the label will recycle your old and worn-down swimwear from any brand, to keep the materials in the loop. Browse the collections by the dreamy colour palette and choose between the 'Capri' and 'Rio' styles to elevate your upcoming staycation.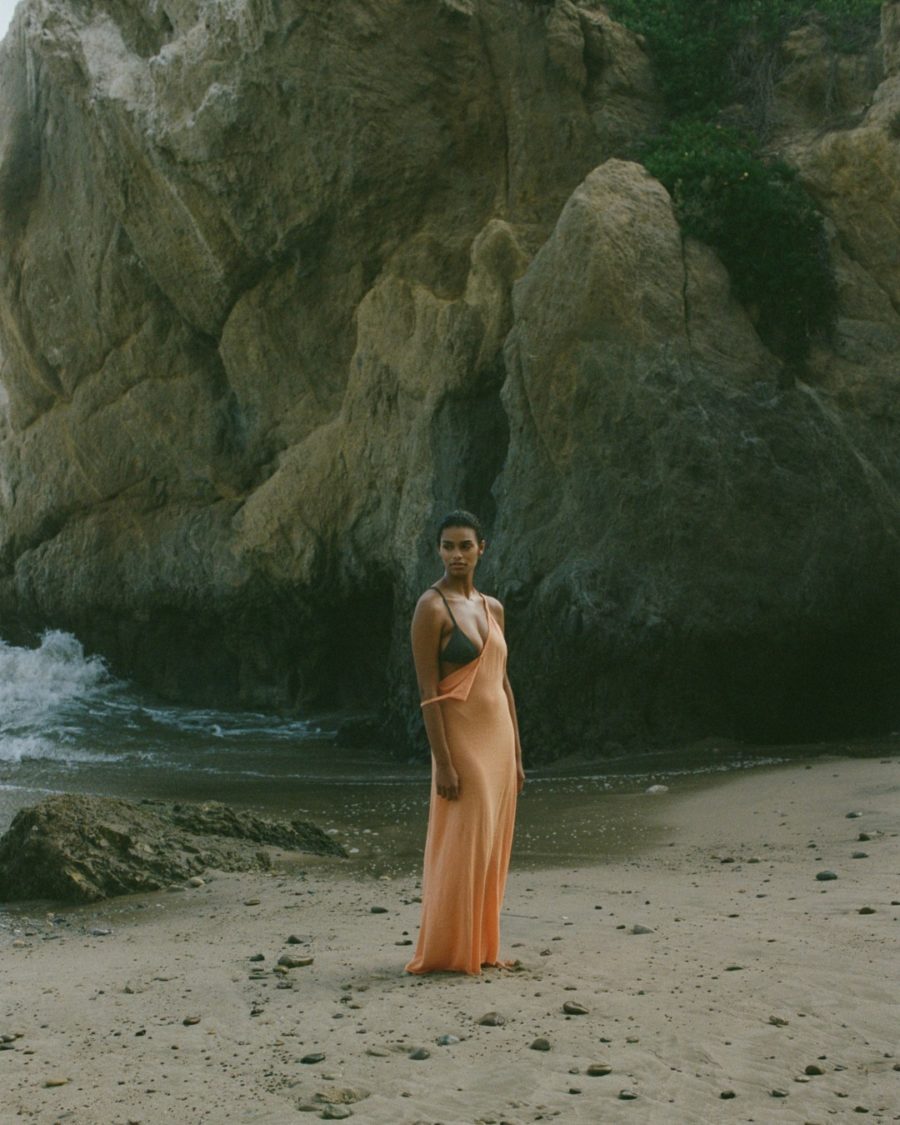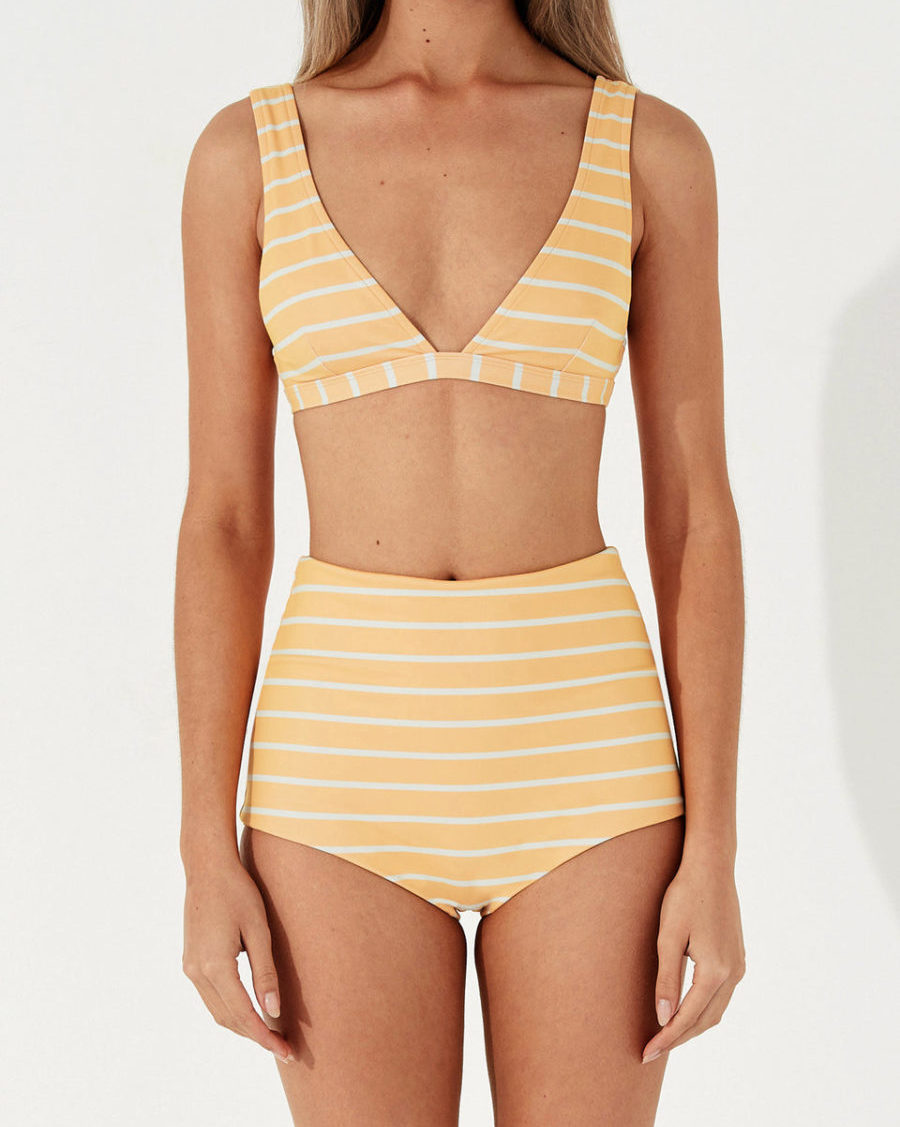 Zulu & Zephyr
Zulu & Zephyr
Founded by sisters Candice and Karla Rose in 2012, the much-loved Australian label is inspired by their mother's 1970s fashion style, with a focus on vintage prints and soft textures. Caring for people and the planet is also part of their DNA, as the brand delivers on low-impact fabrics, dyes and packaging while supporting local artisans. We have a crush on these high-waisted striped shorts and bralette – the ultimate retro co-ord.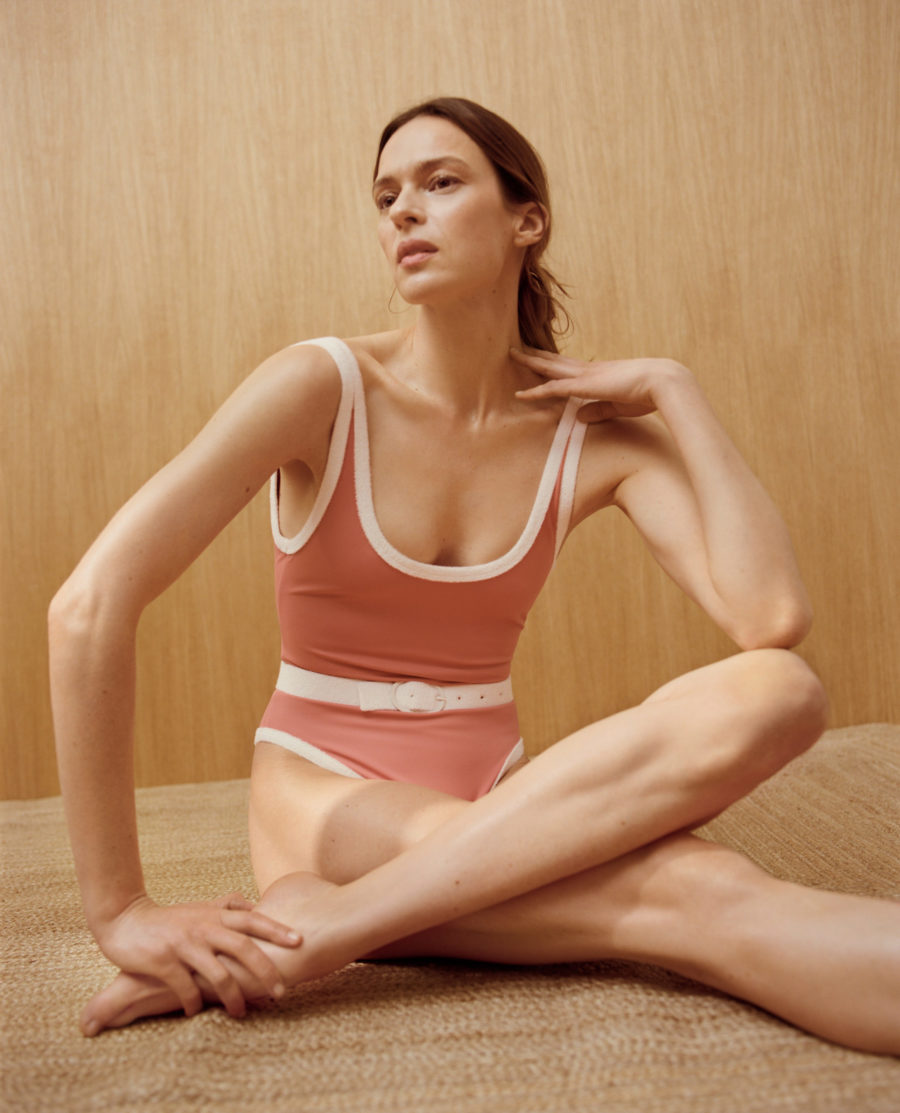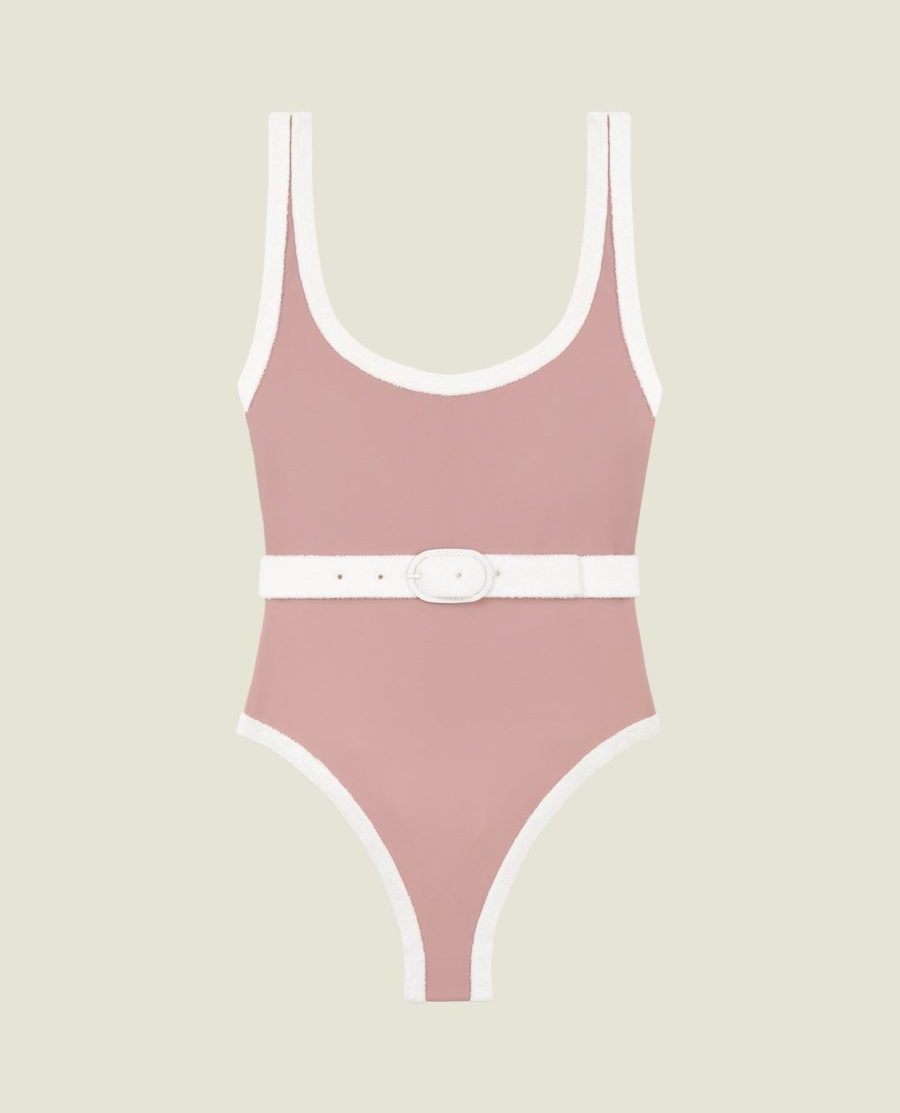 Medina
Medina
From her experience at Phoebe Philo-era Céline, Lou Medina has perfected the cut of her swimwear to create a strong, seamless silhouette that transitions from surf lessons to chic evening drinks. Made from Econyl® regenerated nylon, the second-skin swimsuits are meticulously crafted to outlast trends and flatter the body forever. Three percent of sales are donated to non-profit organisations including Arizona Muse's DIRT charity, so it's definitely a purchase with a purpose.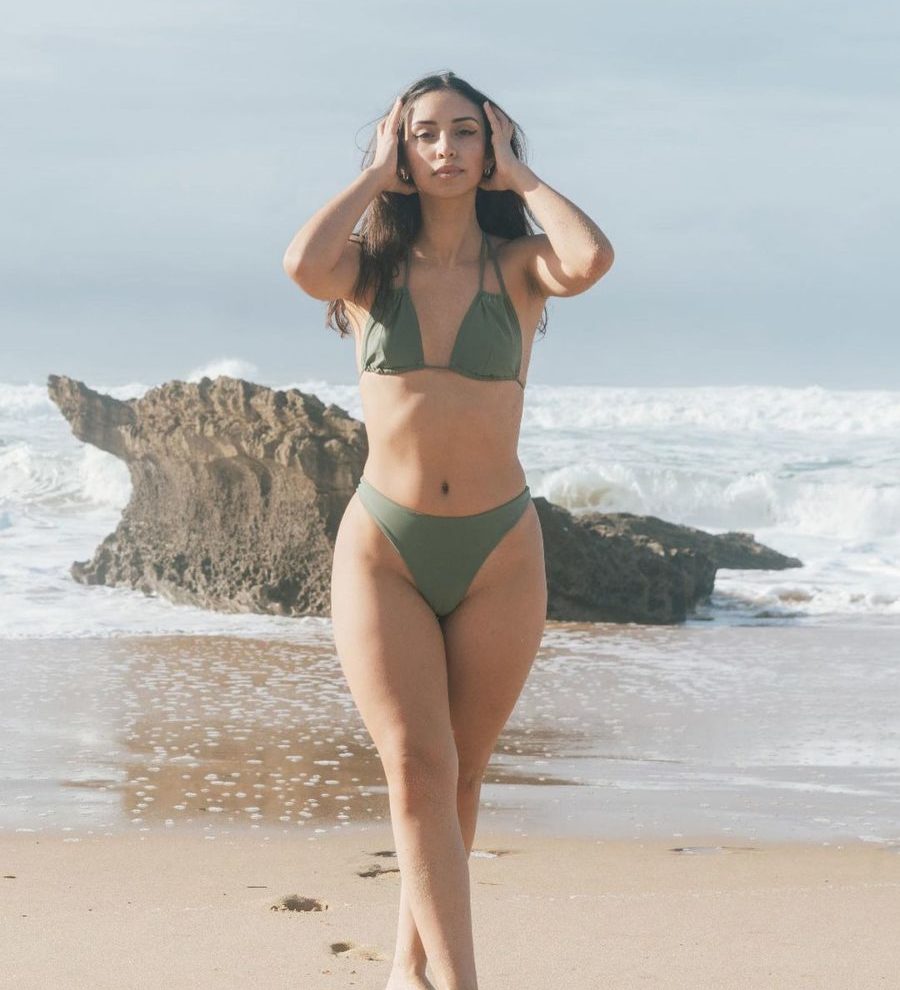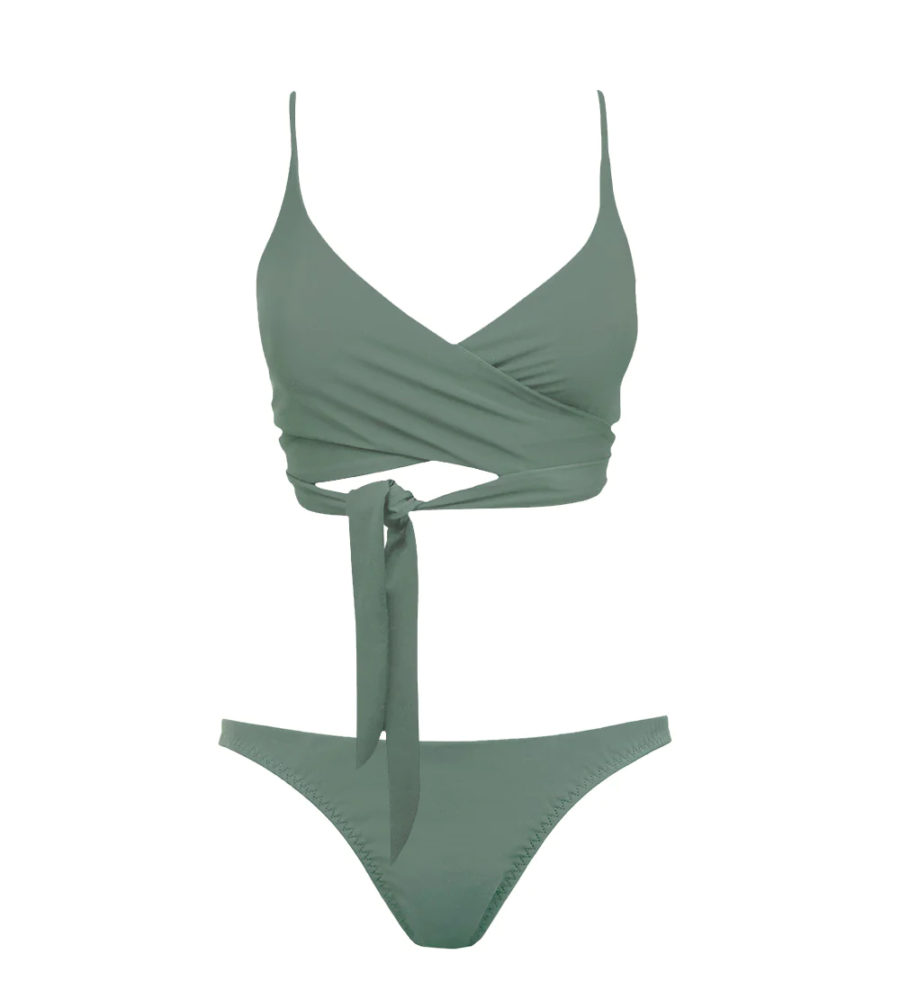 Anekdot
Anekdot
From its Berlin atelier and nearby Polish factory, Anekdot transforms exceptional leftover materials into limited-edition lingerie and swimwear while supporting local craftswomen and artisanal techniques. The upcycled pieces are designed to both reveal and conceal the body's natural curves, so that you always feel like the best version of yourself by the water.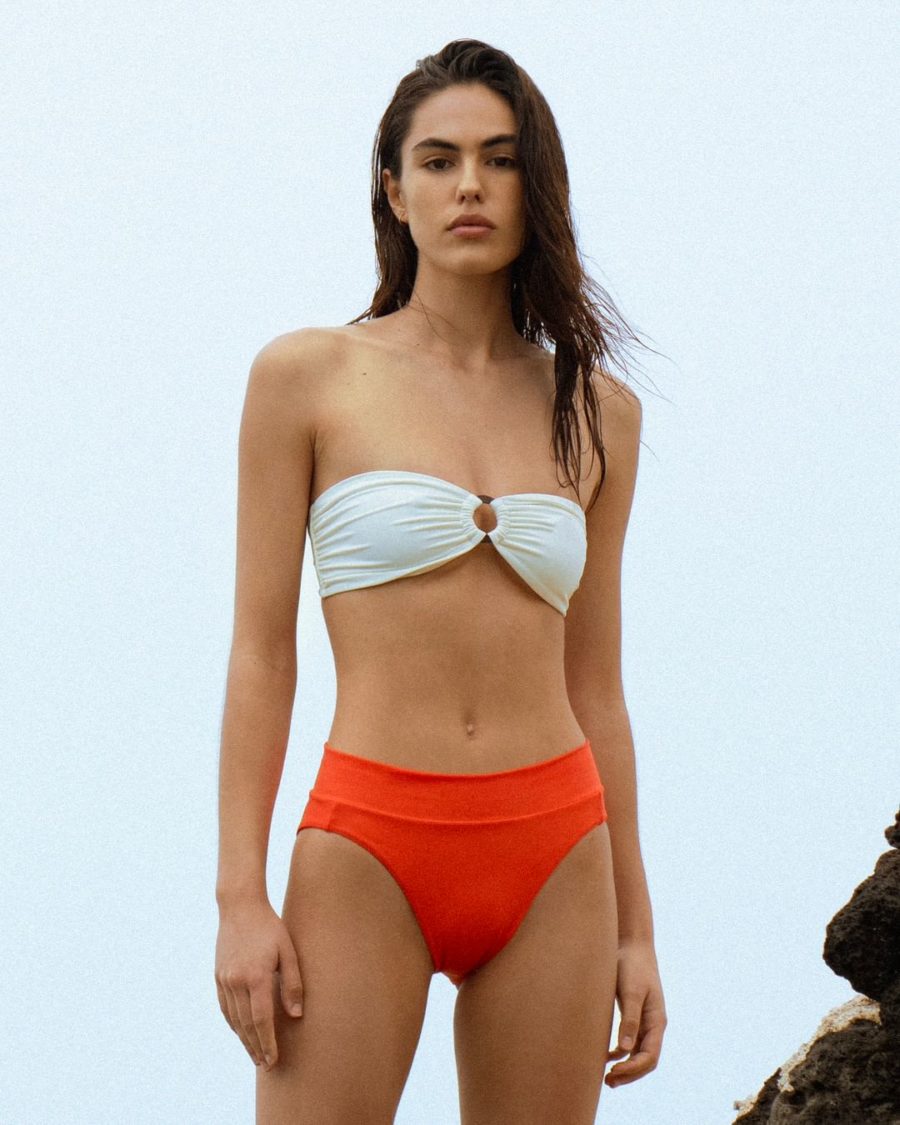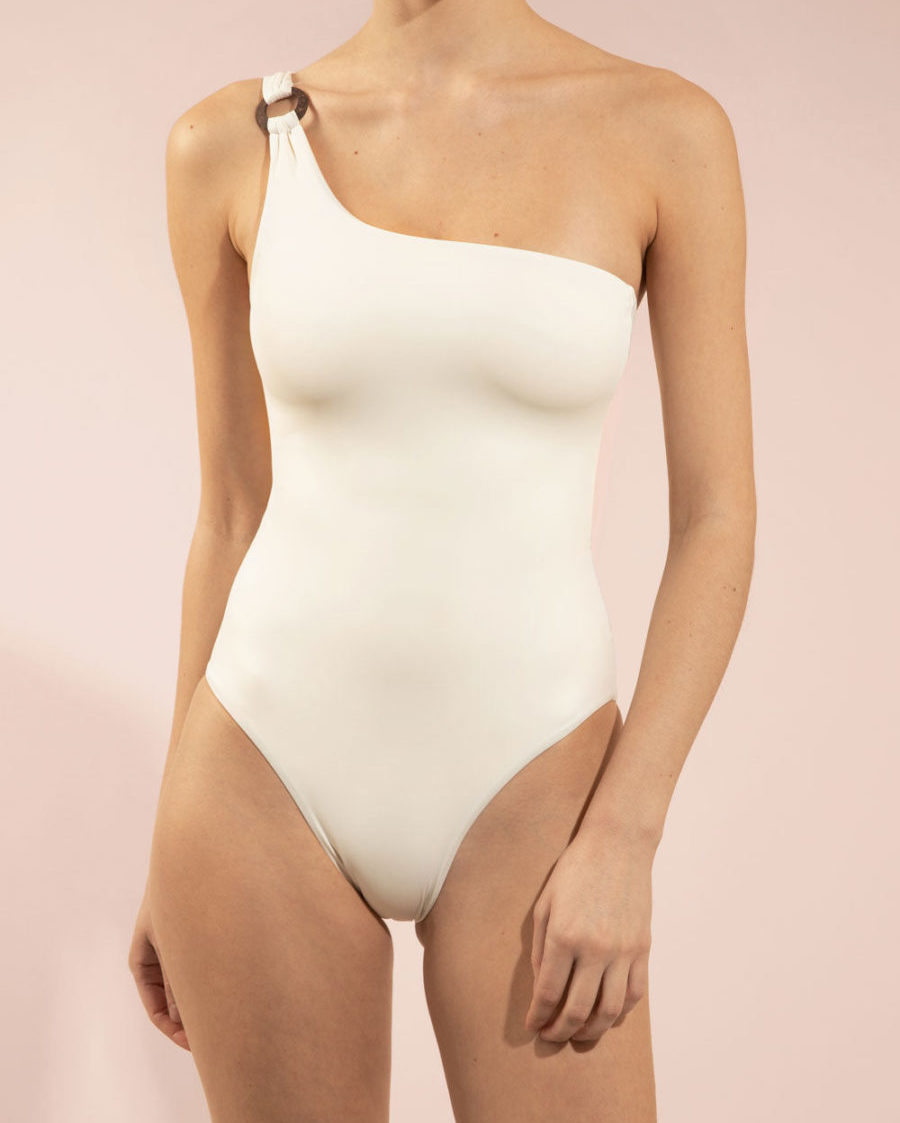 Alicia Swim
Alicia Swim
Growing up in Mauritius, Alicia, the founder of her eponymous label, bears an emotional connection to swimwear, weaving childhood memories and family narratives into her well-tailored swimsuits. Crafted from high-performance and quality Italian fabrics, the pieces' pared-back aesthetic and clean cuts mean they will never go out of style, whatever summer brings.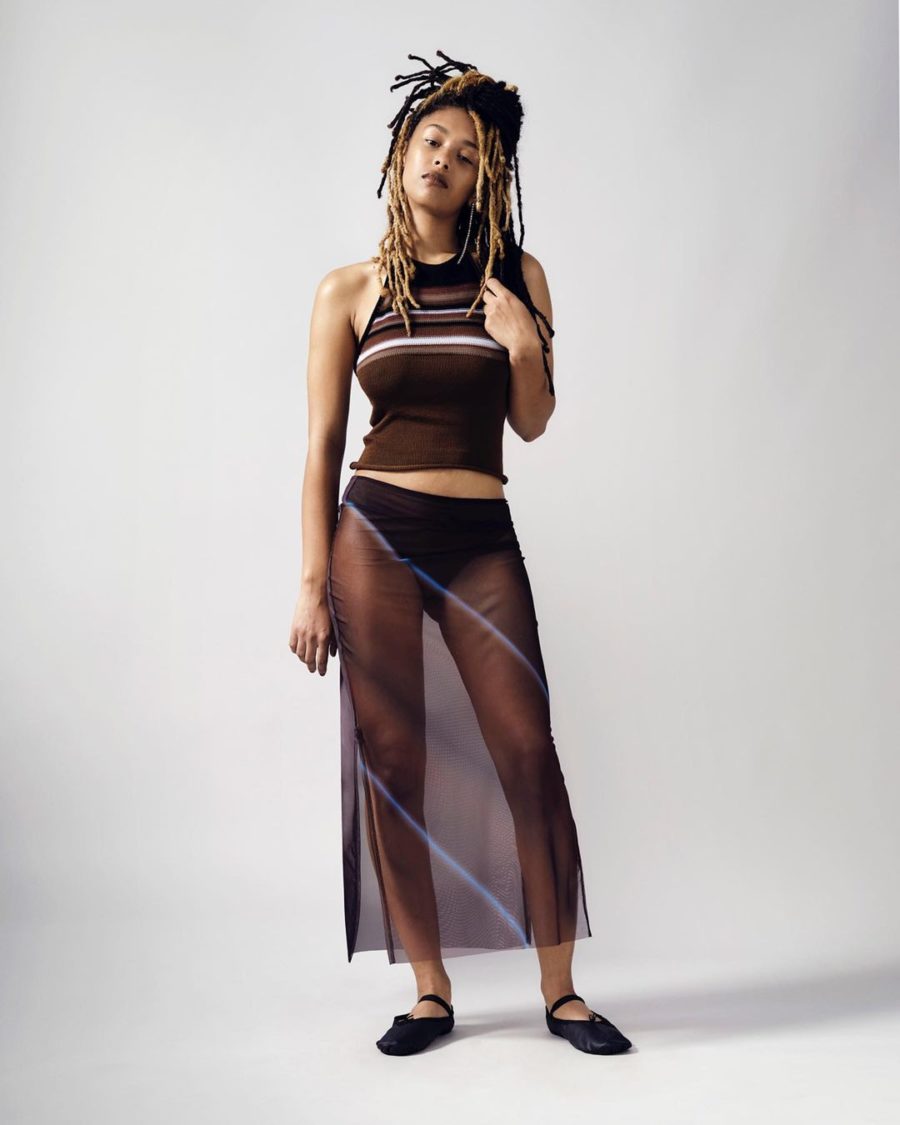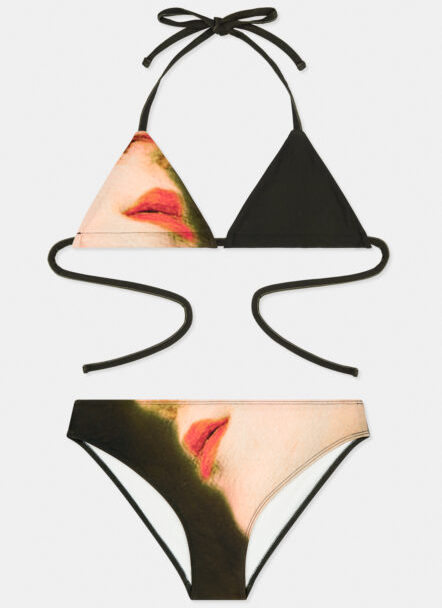 ELLISS
Elliss
London-based designer Elliss Solomon caught fashion insiders' attention in 2016 with her undergarments made from recycled and organic fabrics printed with fine art-inspired designs. Fast-forward seven years, and her label is still at the forefront of ethical British fashion after adding clothing and swimwear to the offering. Make sure you order your bikini now, as they are produced in very limited quantities, making it an extra-special piece to cherish every summer.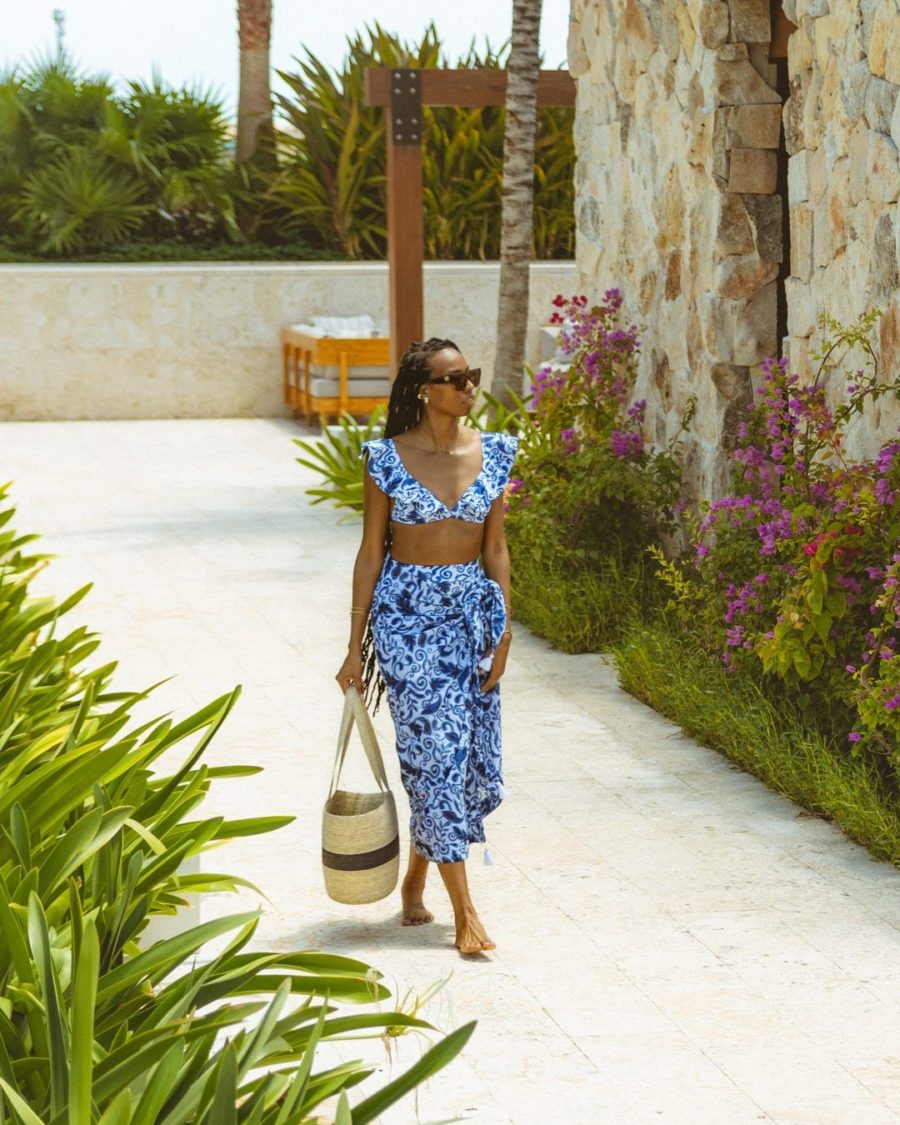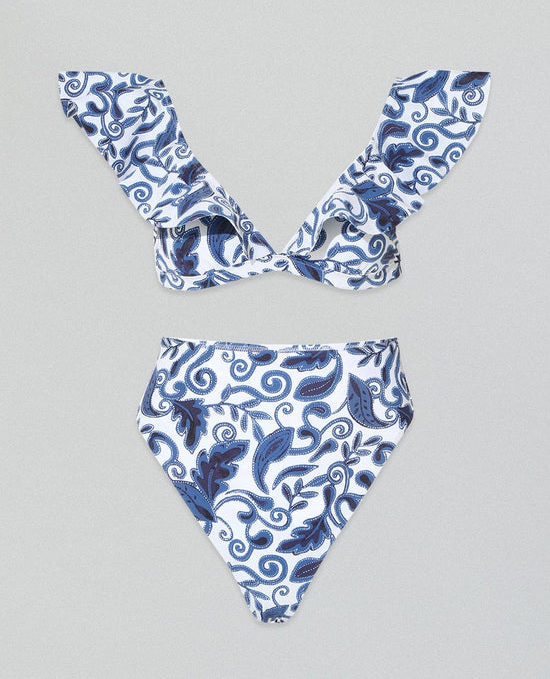 Cleobella
Cleobella
From their travels around the world, Ange and Jim O'Brien met the artists and makers that have now become an integral part of their label, Cleobella. The beachwear collections are ethically handmade by artisans and small factories from India to Bali, preserving traditional heritage techniques and local textiles. We can already picture ourselves making waves in this printed ruffled bikini this swim season and the next.