May | Travel
The Eco Foodie Escapes Guide
Great food but make it green – Susan Ward Davies rounds up the most sustainable places for a guilt-free gourmet weekend
Susan Ward Davies
Is eating one of the highlights of your trips away? Well join the club – but so often the pleasure can be marred by worries about provenance and ethical farming practices. No one wants to (over) indulge knowing their tuna is from Tonga, their lamb from New Zealand or their water from Fiji. Eco-conscious restaurants are making big strides to ensure we can eat both sustainably and well, with kitchen gardens, bee-keeping and even owning their own livestock, and with the UK and Ireland now boasting 29 Green Michelin Stars, their efforts haven't gone unnoticed.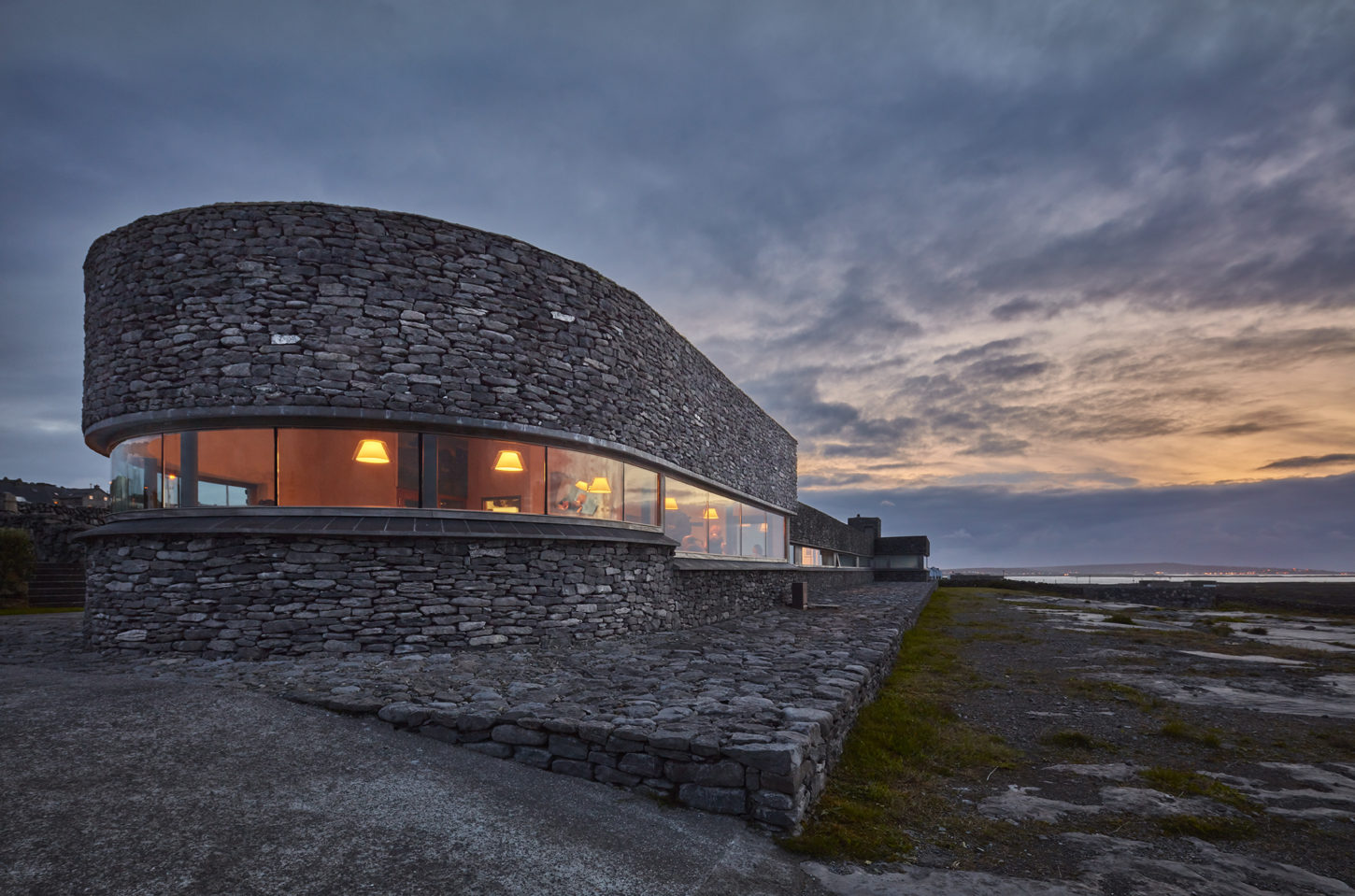 Photo Courtesy of Inis Meáin Restaurant & Suites
Inis Meáin Restaurant & Suites, Aran Islands
All wild seas, big skies, flaming sunsets and bracing winds, Inis Meáin is the least developed of the three main Aran islands. Just 3miles by 1.6, you can easily take it all in – whizzing around on Inis Meáin's bikes or hiking along the beaches or rural paths, the land latticed by dry-stone walls. When you are not exploring the rock formations and wildflower fields, check out the local pub (there's just the one), or try your hand at fishing or whale- and dolphin- spotting (rods and binoculars provided).
Run by Marie Thérèse and Ruairi de Blacam like a remote retreat, every inch of the hotel is inspired by the island.  Inside the five suites it's all natural materials and textures: Inis Meáin Knitting Company soft furnishings, and hand-carved local limestone, with Philippe Starck bathrooms and long glass windows to showcase the endless views across the Atlantic to Galway Bay.
The award-winning food concept is elemental eating, focussing on just two main ingredients in each dish (monkfish with tzatziki, beetroot carpaccio with capers), for which they won a Michelin Green Star (for excellence in sustainability as well as cooking), in 2021.
Eco credentials
They keep bees, have their own livestock, support the islands bio-diversity and community. Lobster and crab is caught by local fishermen in traditional currach boats, menu ingredients are foraged or grown onsite, and seaweed used as fertiliser. They only serve homestead-reared meat and wild Atlantic fish
Doubles from £1175 for two nights, including transfer, meals, Exploration Kit (maps, bikes, beach towels etc)
Four-course dinner around £87.
Open March to October.
Inis Meáin Restaurant & Suites, Aran Islands. Galway, H91NX86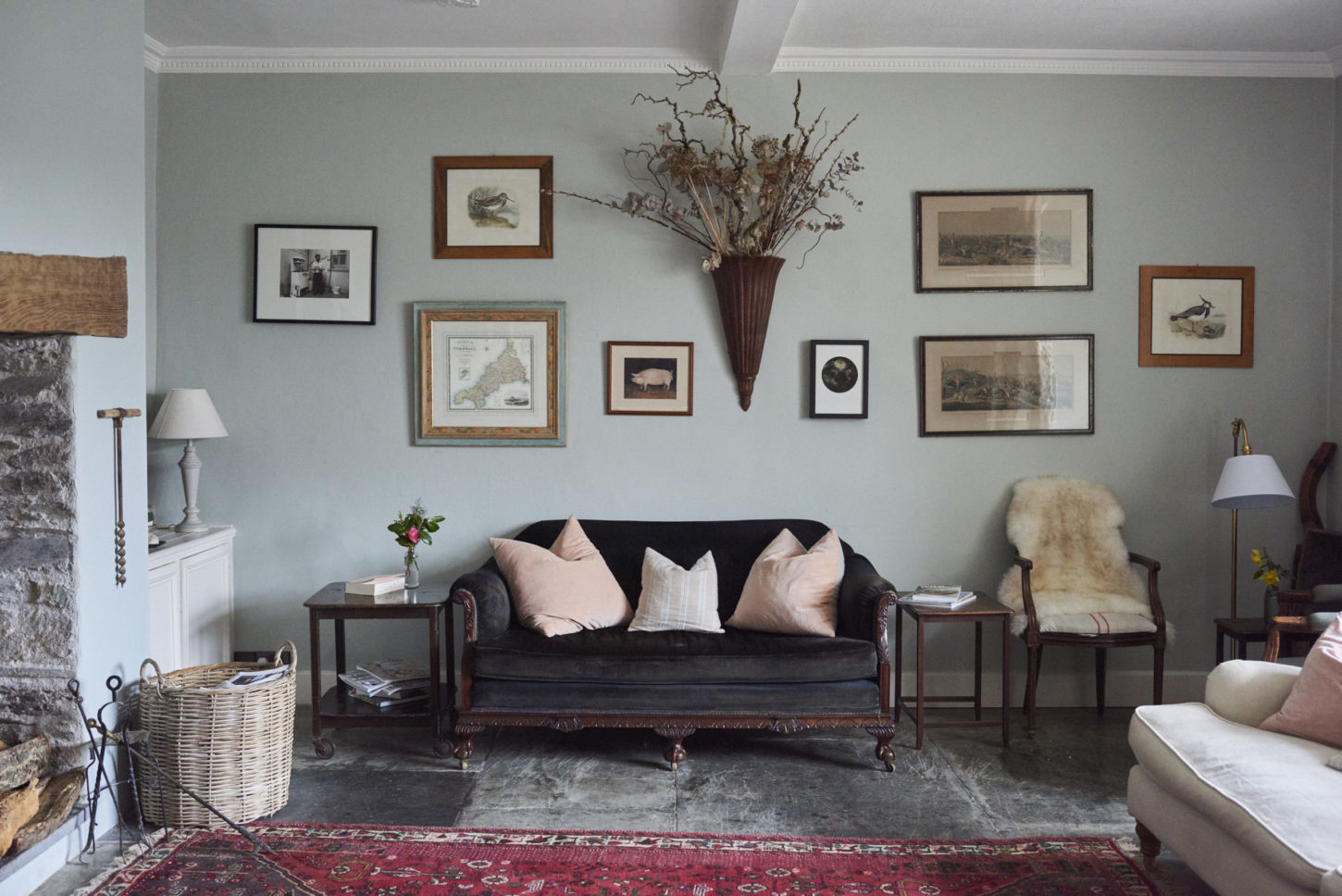 Image courtesy of Coombeshead Farm
Coombeshead Farm, Lewannick Cornwall
Embracing the concept of agroturismo, this 66-acre farm has nine pretty B&B rooms across the converted grain store and the 18th century, roses-round -the door farmhouse, and a cosy two-bedroom cottage for self-caterers.  Totally committed to sustainability, they have their own bakery and the menu is 'built around our animals and vegetables, grown and raised with deep respect for the land'. This ethos, together with delectable dishes such as Red Devon Beef with Creamed Kale and Nettles, have earned them a coveted Michelin Green Star.
Eco Credentials
They use regenerative agriculture methods, have a no-dig vegetable garden (to maintain the soil's eco system), and operate a farm-share to pool knowledge, costs and access to market. They keep bees, have partnered with Forests for Cornwall, and they produce their own soaps and moisturisers for the guest house, and flavoured spirits, liqueurs and tinctures for the bar.
Doubles from £160 B&B; cottage from £162 per night; dinner £45 pp.
Restaurant closed Monday and Tuesday.
Coombeshead Farm, Lewannick, Cornwall, PL15 7QQ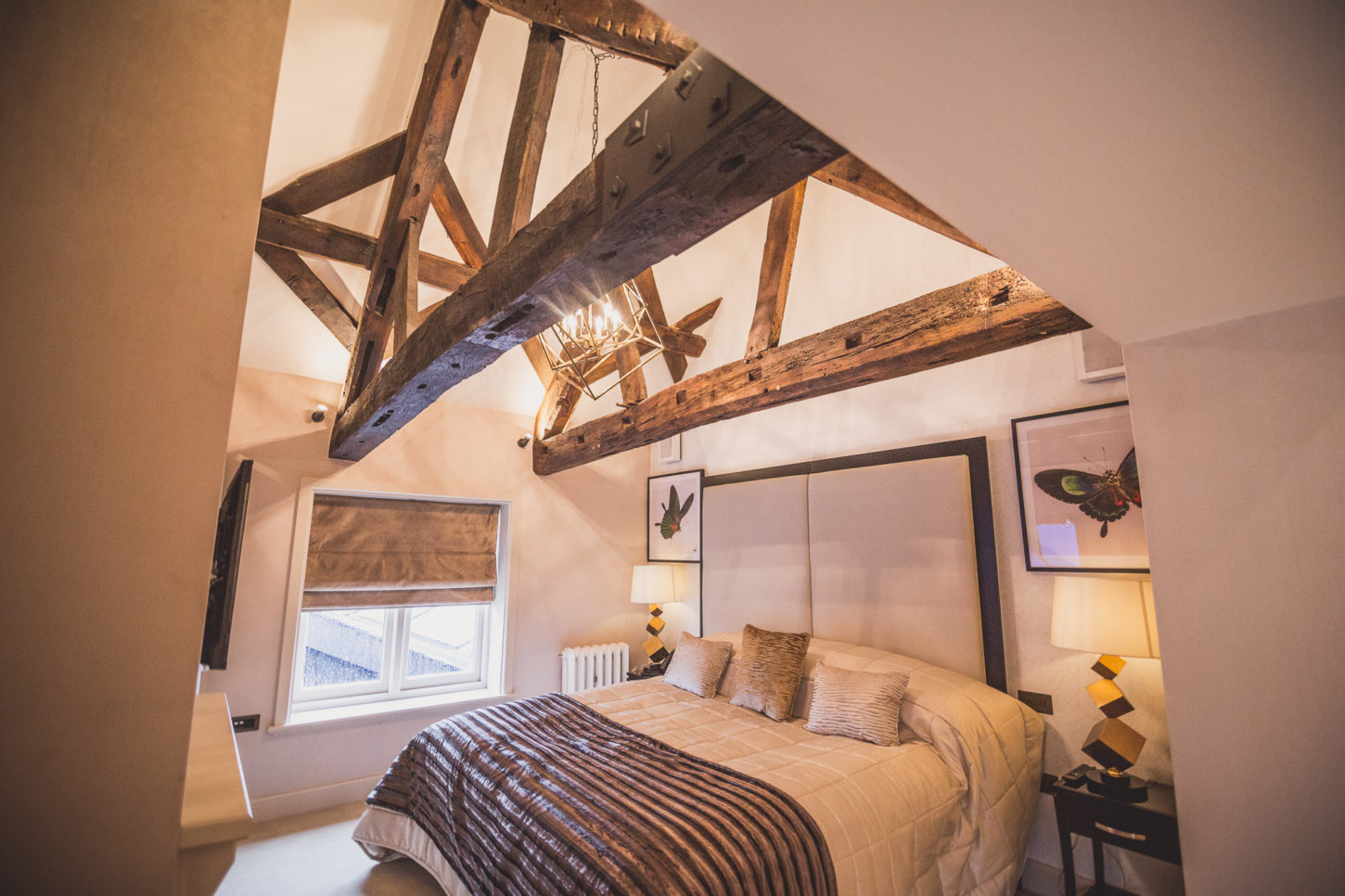 Image Courtesy of Moor Hall
Moor Hall, Aughton, Lancashire 
Just 10 miles from Liverpool (in case you want to nip over post Eurovision), this beautiful, 16th century manor houses seven guest rooms, two Michelin-starred restaurants and a whole room dedicated to cheese. If you are staying over, and you should, choose from five luxurious rooms in the main hall and two in the gatehouse, and you'll find five acres of gardens, including a lake and a fountain, to walk off any gastronomic over-indulgence.
Head chef Mark Birchall (ex L'Enclume) presides over more casual (but one Michelin-starred) The Barn, as well as the Scandi-style, glass-walled Moor Hall restaurant, winning two Michelin stars and a Green Michelin Star here for exquisite dishes such as Champagne rhubarb with woodruff, blood orange and birch sap. We're salivating already.
Eco credentials
They grow their own fruit, veg, micro herbs and edible flowers, produce their own butter, yoghurt and cheese from a small local herd of Holstein-Friesians, and ban single use plastic from the kitchen. They use organic farming methods, no-dig gardens and biological control against pests (ladybirds to reduce greenfly, hedgehogs to battle slugs).  Any food waste is composted, all meat is reared in the North West, and fish is 100% UK and sustainable
Doubles from £550, dinner B&B.
The Barn, set lunch from £42, dinner from £48; The Restaurant, lunch £115, dinner £225
Moor Hall, Prescot Rd, Aughton, Ormskirk L39 6RT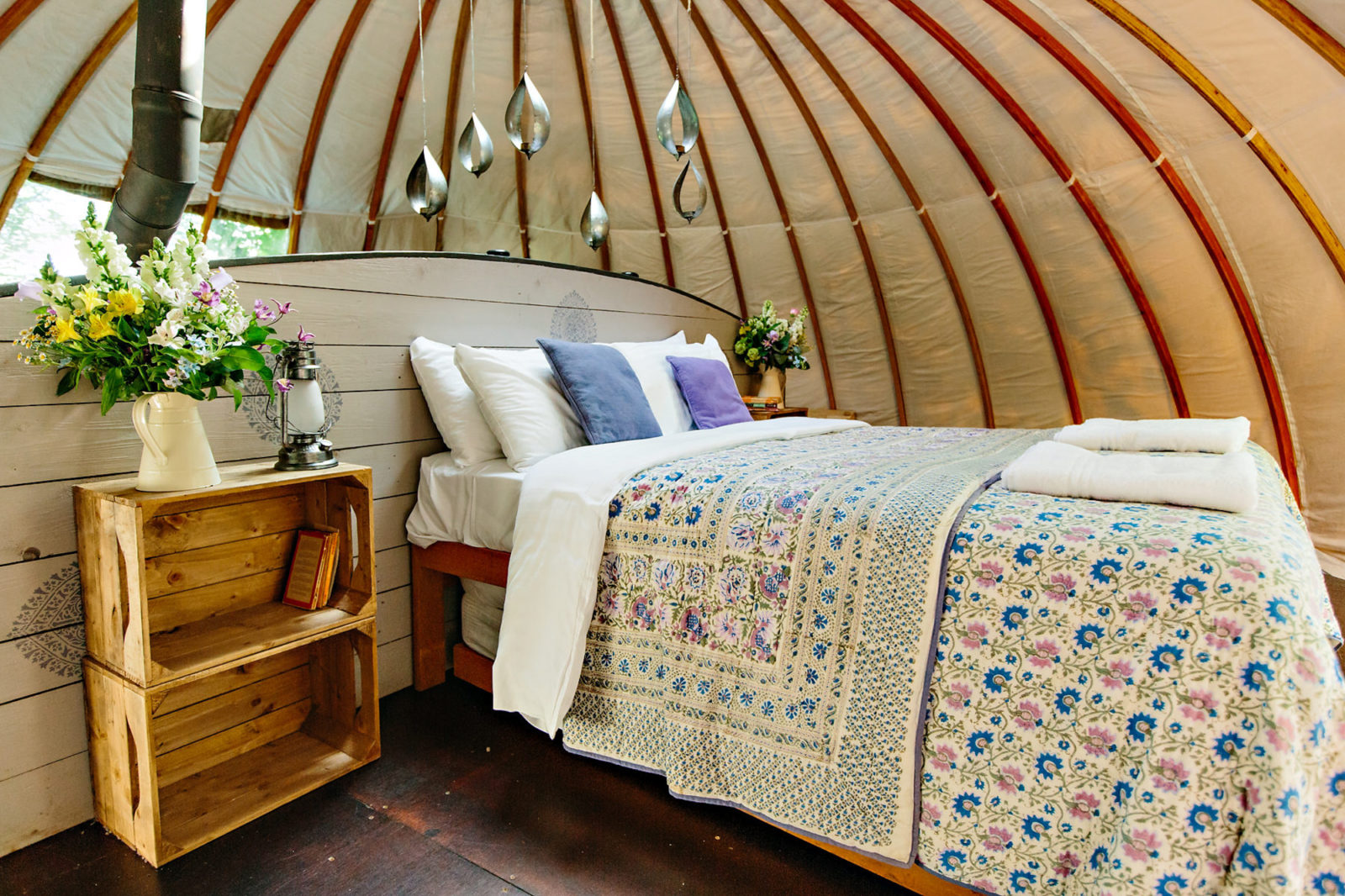 Image courtesy of Penhein
Penhein, Monmouthshire
If you fancy gourmet glamping without the hassle of cooking your own dinner, book one of eight high-domed 'Alachigh' tents on Penhein Farm in rural Monmouthshire, where a mobile chef will come to you.
These Iranian yurts have high domes, comfy beds, sustainable-wood-burning stoves and ensuite loos. In three of them you even have your own shower but there is a stylish communal shower-room for those that don't, with underfloor heating and even a roll-top bath.
When it comes to eating: the onsite Penhein Pantry, Tuck Shop and Deli Counter takes care of your foodie-treat needs; you can learn to forage and conjure up a feast from what you collect, or book private chef Roo to create a spicy Indian- (channa masala, tarka daal), or Persian-influenced (saffron rice with barberries, pistachios and mixed herbs) dinner.
Eco credentials
The tents are off grid and on a working farm, with 100% renewable electricity in communal areas. Their own spring supplies all water, wood for firepits and log-burning stoves is sustainably sourced from their own woodland (mostly fallen; chopped wood only if diseased), and they make fertiliser from composted food waste. They have planted over 100 trees so far in 2023.
In the Penhein Pantry, all but wine and coffee is made locally, or on the farm.
Tents, sleeping up to five, from £295 for two nights.
Private Chef Roo dinners from £58 per adult.
Penhein, Llanvair Discoed, Monmouthshire NP16 6RB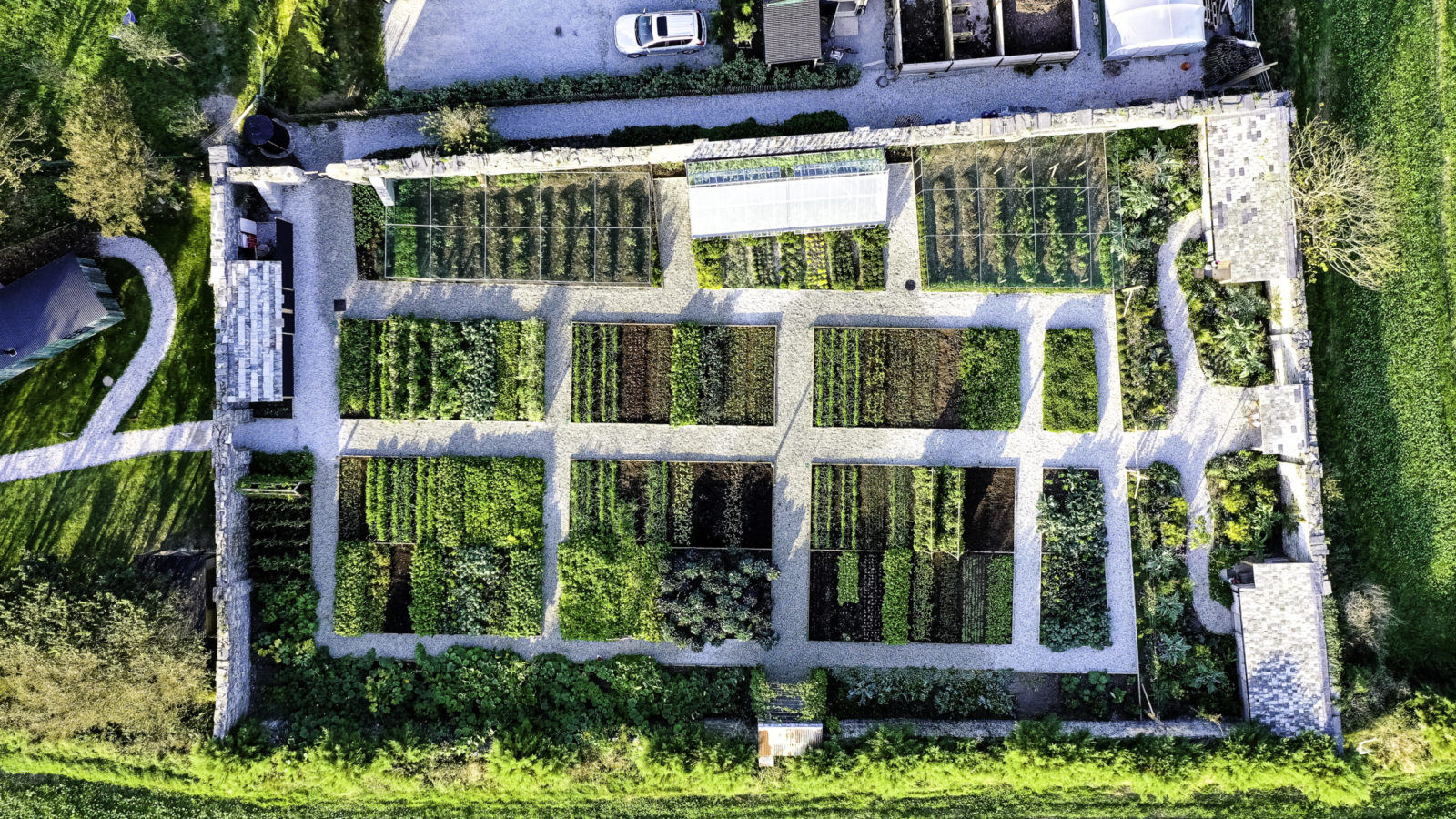 Image Courtesy of The Pig at Harlyn Bay
The Pig at Harlyn Bay, Padstow, Cornwall
It is easy to lose track of all the Piglets spawned by the original, New Forest Pig, as they keep cropping up all over. Grade 11- listed The Pig At Harlyn Bay, one of the county's most historic houses, is a 2020 vintage, with five acres of gardens, sea views, 26 stylish bedrooms, and four gorgeous Garden Wagons, aka shepherd's huts.
Kitchen gardens are a big thing with The Pigs and this one supports the restaurant's 25-mile menu-mission with a greenhouse, polytunnels and their own mushroom house, and much of the fruit, veg and herbs is grown here. More than 80% of supplies are locally sourced, so expect crisp Camel Valley Bacchus, tender St Enodoc asparagus, meaty local gurnard and succulent Trerethern Farm pork loin.
Eco credentials
Zero plastic in the bedrooms/bathrooms, with PIG ceramic bottles for bathroom products by Vegan Society-approved Bramley.  A pack of seeds is placed on beds rather than chocolate, or anything wrapped in plastic.  Napkin rings and coasters are made out of old menus, and the lead-in house wine, Bal da Madre, comes in a box and is transported to the UK from Portugal by sailing boat.
Doubles from £220, room only.
The Pig At Harlyn Bay, Padstow, PL28 8SQ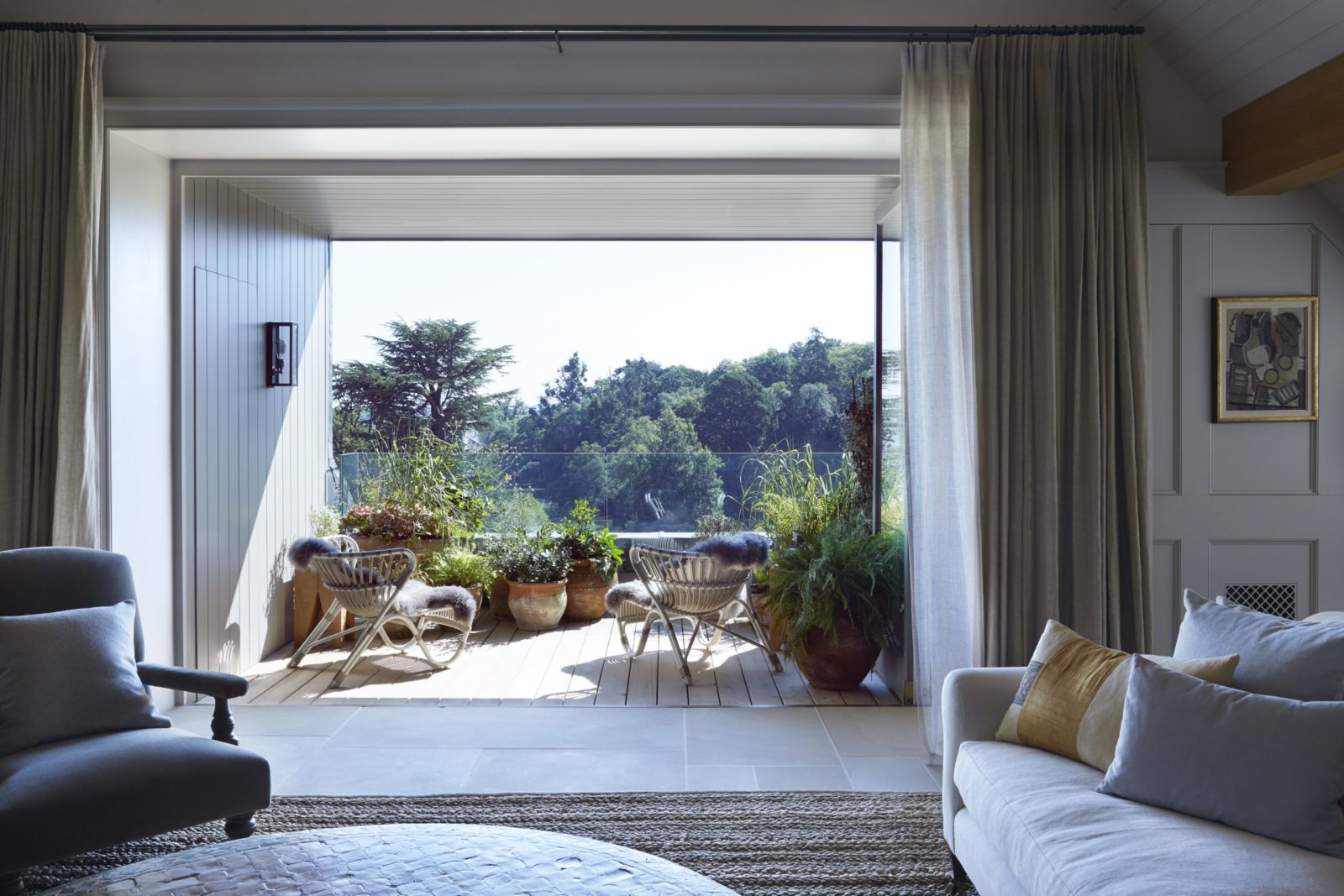 Image Courtesy of Heckfield Place
Heckfield Place, Hampshire
This glorious converted Georgian manor house (allegedly) welcomed Harry and Meghan after Archie's birth, and we bet they would have loved it for the 400 acres of grounds with woodlands, walled gardens, swimmable lakes, biodynamic market garden, organic farm and sustainability mission.
The 45 rooms are done in earthy colours, in keeping with its environmental aesthetic, with walls adorned with the owners' private art collection.  Two signature restaurants, Hearth and Marle (raw mackerel with rhubarb granita and honey crème fraiche, anyone?), are overseen by executive chef Michael Chapman and Skye Gyngell, who won a Michelin Green Star for Marle's ethical and eco standards.
Eco Credentials
It is the first UK hotel with a 100% biodynamic certified farm estate, including a market garden which grows veg, fruit and flowers for the restaurants.  They have their own dairy, their bees supply honey, the home farm produces wheat, barley and spelt, they rear their own sheep and cows, and they operate a zero-waste policy in the kitchen.
Doubles from £550, B&B.
Heckfield Place, Hook, Hampshire RG27 0LD, England