March | Travel
Fashion First: The New Louboutin Hotel
Iconic shoe designer Christian Louboutin opens his first hotel in April, just along the coast from fashionable Comporta
Susan Ward Davies
Fashion designers collaborating with fancy hotels is nothing new: Christian Lacroix decorated Hotel de Petit Moulin in Paris, DVF has her exquisite suites in Claridge's,  Oscar de la Renta created Tortuga Bay in the Dominican Republic, Alberta Ferretti owns Carducci 76 on the Italian coast, and Paul Smith has just launched his 'shoppable suite'  in London's Brown's Hotel.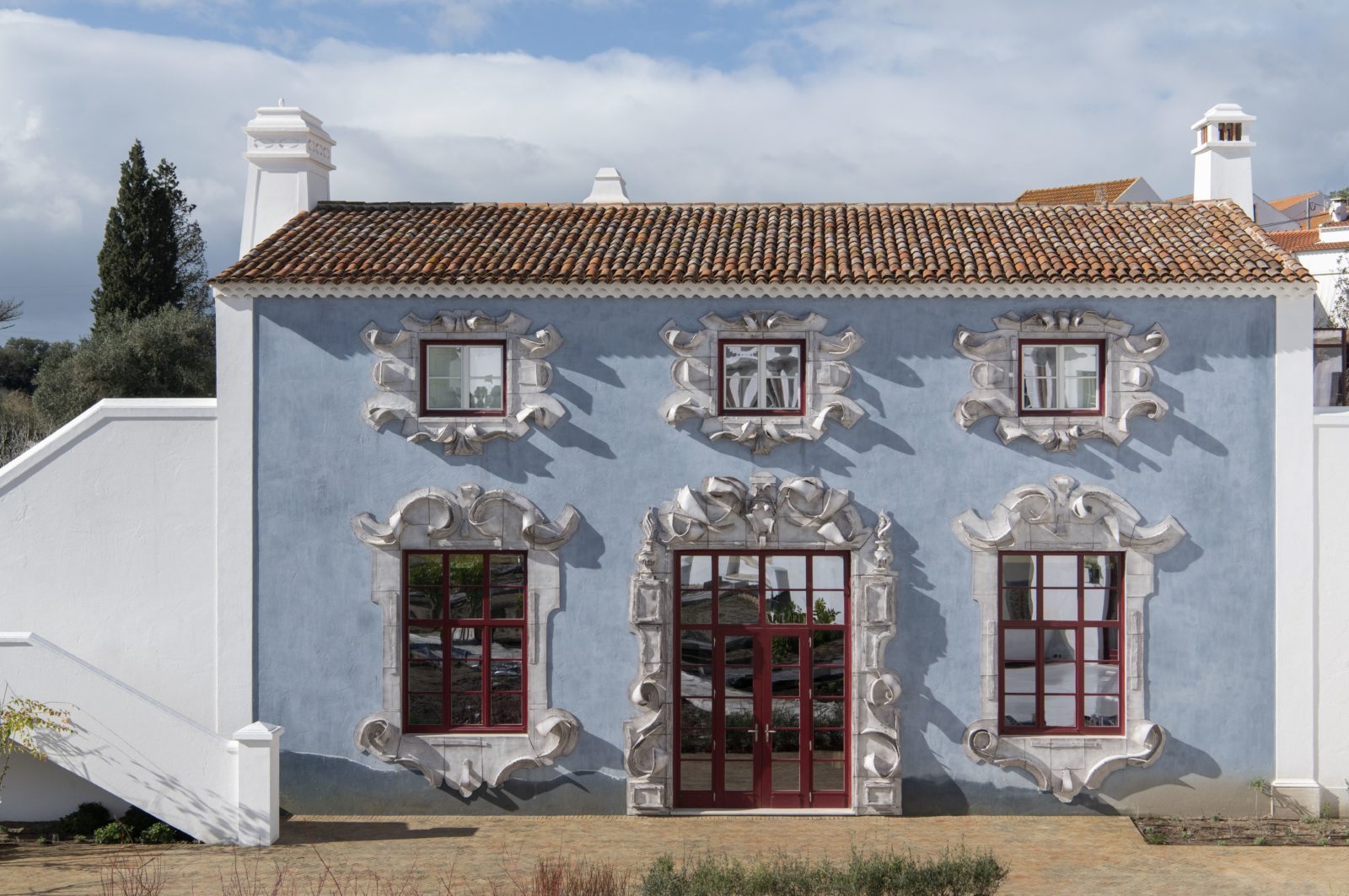 Images Courtesy of Vermelho
Now, we have the long-awaited Vermelho, Christian Louboutin's first hotel. Named for his signature scarlet-soled shoes (vermelho means red in Portuguese), the boutique property is tucked away in the pretty village of Melides, on Portugal's wild Alentejo coast, 18 miles south of the boho-chic village resort of Comporta, and a scenic 90-minute drive from Lisbon.
This part of the coast is known for its cork forests, rice paddies, olive groves, lagoons and beautiful, long, empty beaches with undulating dunes and golden sandstone cliffs – and once Comporta was discovered, it quickly became a celebrity bolthole for the likes of Philippe Starck, Madonna, Carla Bruni, and Princess Eugenie and Jack Brooksbank.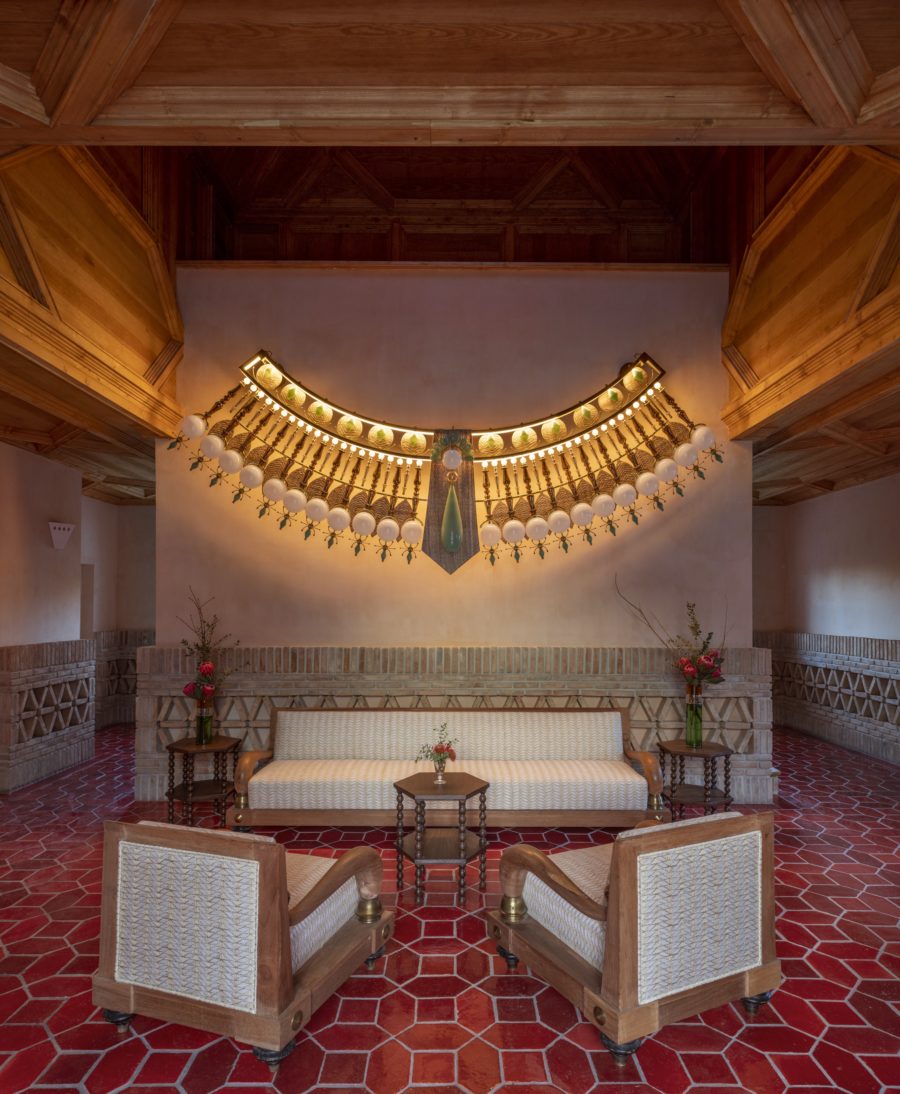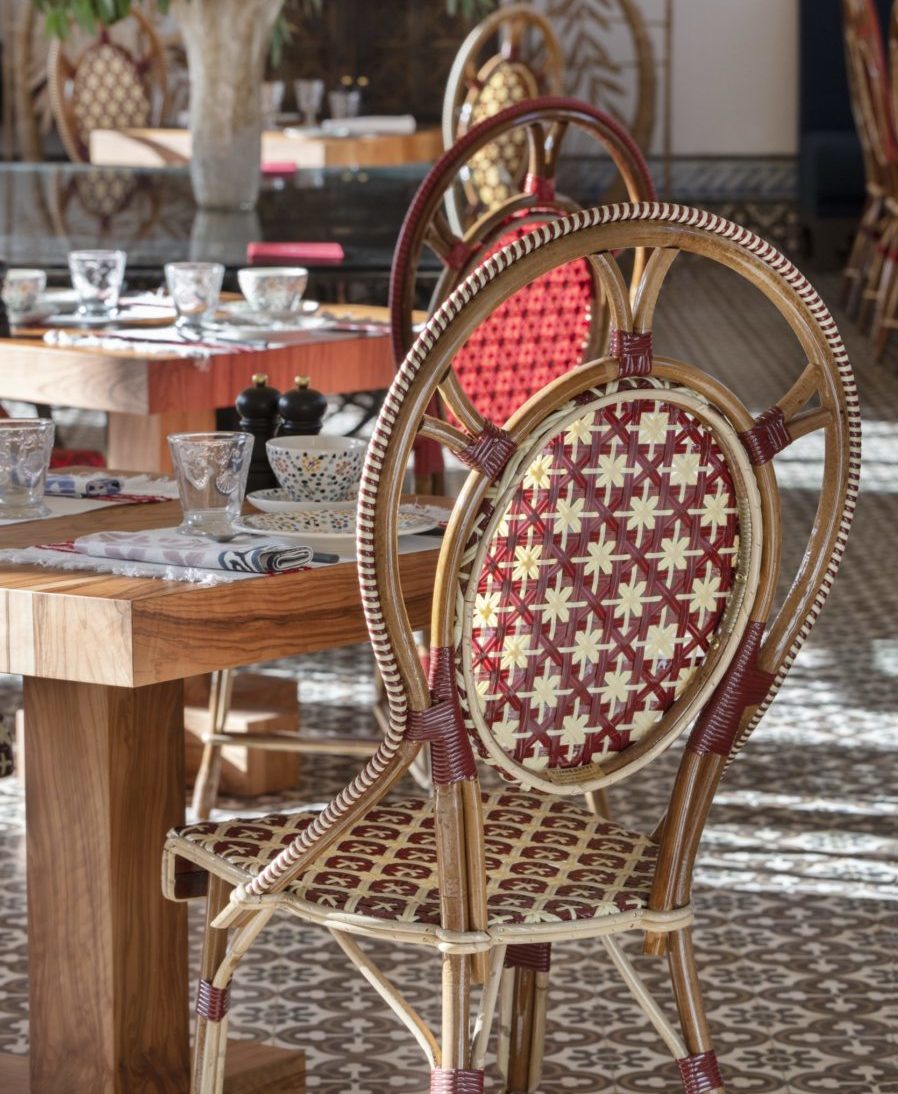 Images Courtesy of Vermelho
Louboutin was one of the first to the Comporta party, buying his house in the then quiet backwater back in the 1980s. Just as the village was becoming a little too well established on the fashionable-destination radar, he chanced upon arty Melides – a 'kind of' Comporta – in the 90s, and decided to build what was intended to be a restaurant until the local mayor talked him into doing a boutique hotel, and so the three-storey hideaway was born.
Architect and personal friend Madalena Caiado brought his eclectic vision to life, with 13 rooms, all done differently, referencing the artistic traditions of the area as well as Louboutin's French-Egyptian heritage. It looks every bit as ornate and fabulous as you would expect: a yellow tasselled sofa here, jewel-green or bright red floor tiles there, lots of traditional hand-painted azulejos (tiles), antiques and frescoes, inlays and mosaics, and a powder-blue, Hansel and Gretel-esque frontage, with windows edged in white scalloped plaster, reminiscent of partly-peeled fruit.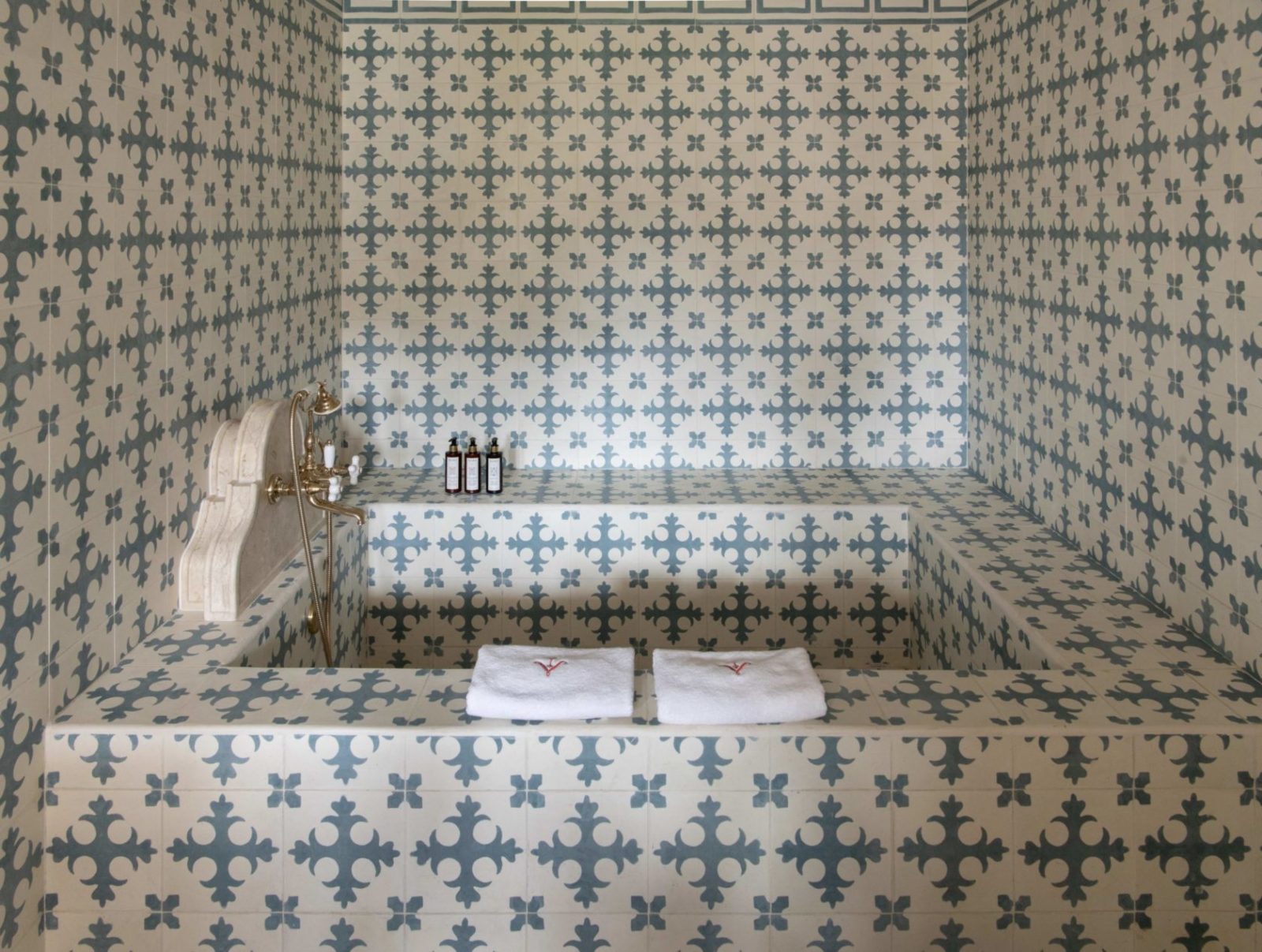 Image Courtesy of Vermelho
Chef David Abreu heads up the restaurant, Xtian, where you can eat his take on local cuisine from vibrant Vida Dura crockery from Melides. And there is more than just a nod to sustainability, with geothermal energy powering heating and air con, LED lighting, water-flow restrictors, plans for their own orchard and most of the food locally sourced.
And if you were worried that with only 13 rooms your chances of getting in are pretty slim, a sister property is planned for 2024, and another for 2025, to mop up the overflow. We can't wait.
Vermelho, Melides, Portugal, opens 1st April