January | Travel
New Eco Stays For 2023
This year is all about travelling more thoughtfully, so choose your hotel well. For inspo, check out our pick of 2023's best new sustainable openings
Susan Ward Davies
If one of your new year intentions is to embrace a more sustainable lifestyle but you still have a guilty hankering to go away (and who doesn't in cold, grey January?), approach travel in the spirit of Meat-Free Mondays and Veganuary – i.e. even small changes in behaviour can make a difference. Check out Travel by B Corp for proven green companies such as Sawday's and Intrepid Travel, and choose places to stay with a good record of environmentally friendly practices. Sometimes this can be frustratingly hard to find out, and we would like to see every hotel obliged to state their sustainability credentials on their website, so you wouldn't have to do quite so much digging to work out how green (or not) they are. Go one better and email ahead to ask, as the more we travellers question hotels about sustainability measures, the sooner they will feel obliged to implement them: demand creates action.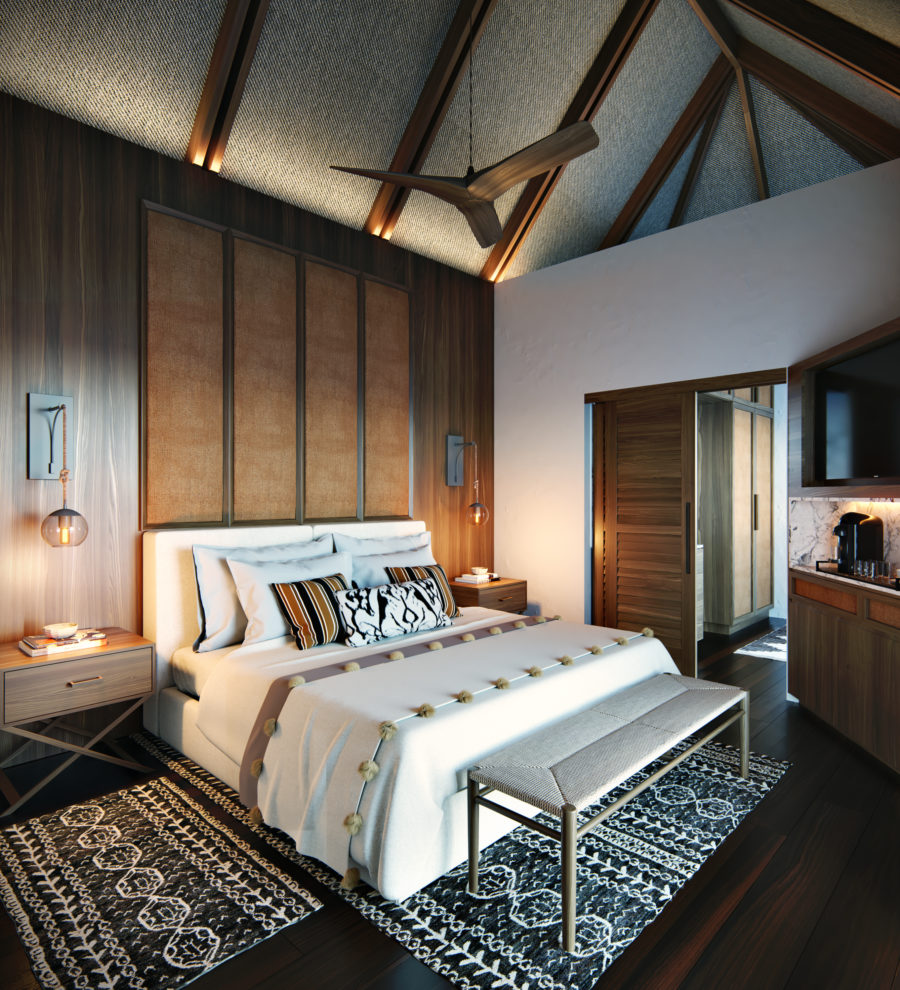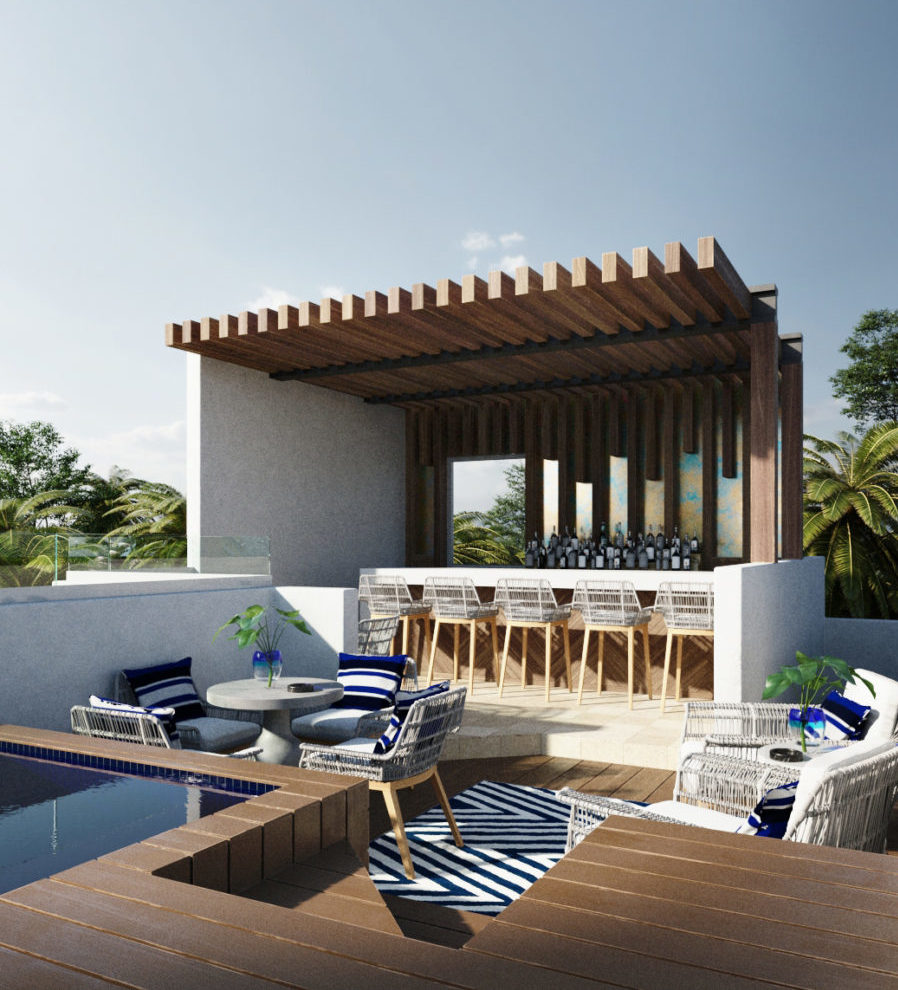 Images Courtesy of Casa Chablé
Twenty-two miles south of fashionable but too-busy Tulum, you'll find a peaceful, long narrow islet of white sandy beaches, cenotes, mangroves and tropical jungle where jaguar, puma and ocelot roam. This is the UNESCO World Heritage Sian Ka'an Biosphere Reserve, home to – as well as all the natural wonders – the new Casa Chablé retreat (little sister to two other Chablé hotels in the Yucatan), which opens this month. Created from the ruins of an old house, in collaboration with Mexican interior designer Paulina Moran, there are five rooms in the main house and five villas, all done out with local zapote wood, rich textures and graphic patterns.
Offshore is the Mesoamerican reef, the largest in the western hemisphere, part of which is protected by the Reserve. And with its whale sharks, marine turtles and 60 types of coral, it is scuba and snorkelling heaven.
Eco credentials:
The self-sustainable resort runs on renewable energy.  They used locally sourced, ecological building materials such as chukum coatings (boiled chukum tree bark mixed with cement), Galarza stone and zapote wood. Chef Jorge Vallejo and his team grow herbs and vegetables in their own organic garden, and source local and regional produce. Chablé protects endangered species, promotes native plant restoration, discourages the use of drinking straws and plastic, and is committed to waste recycling.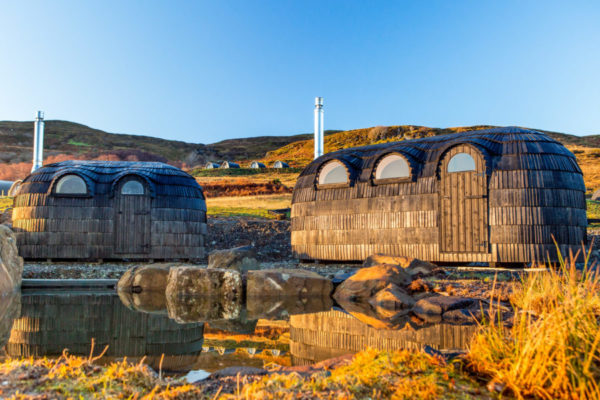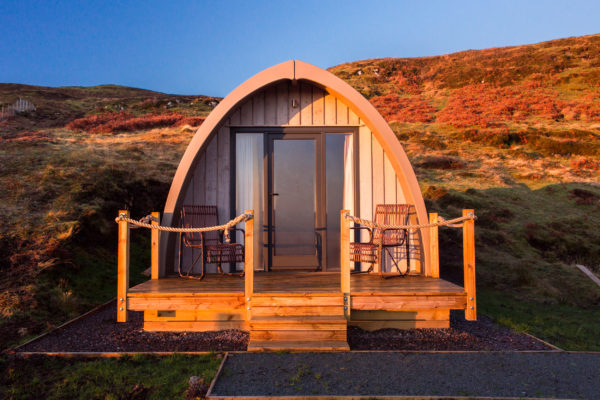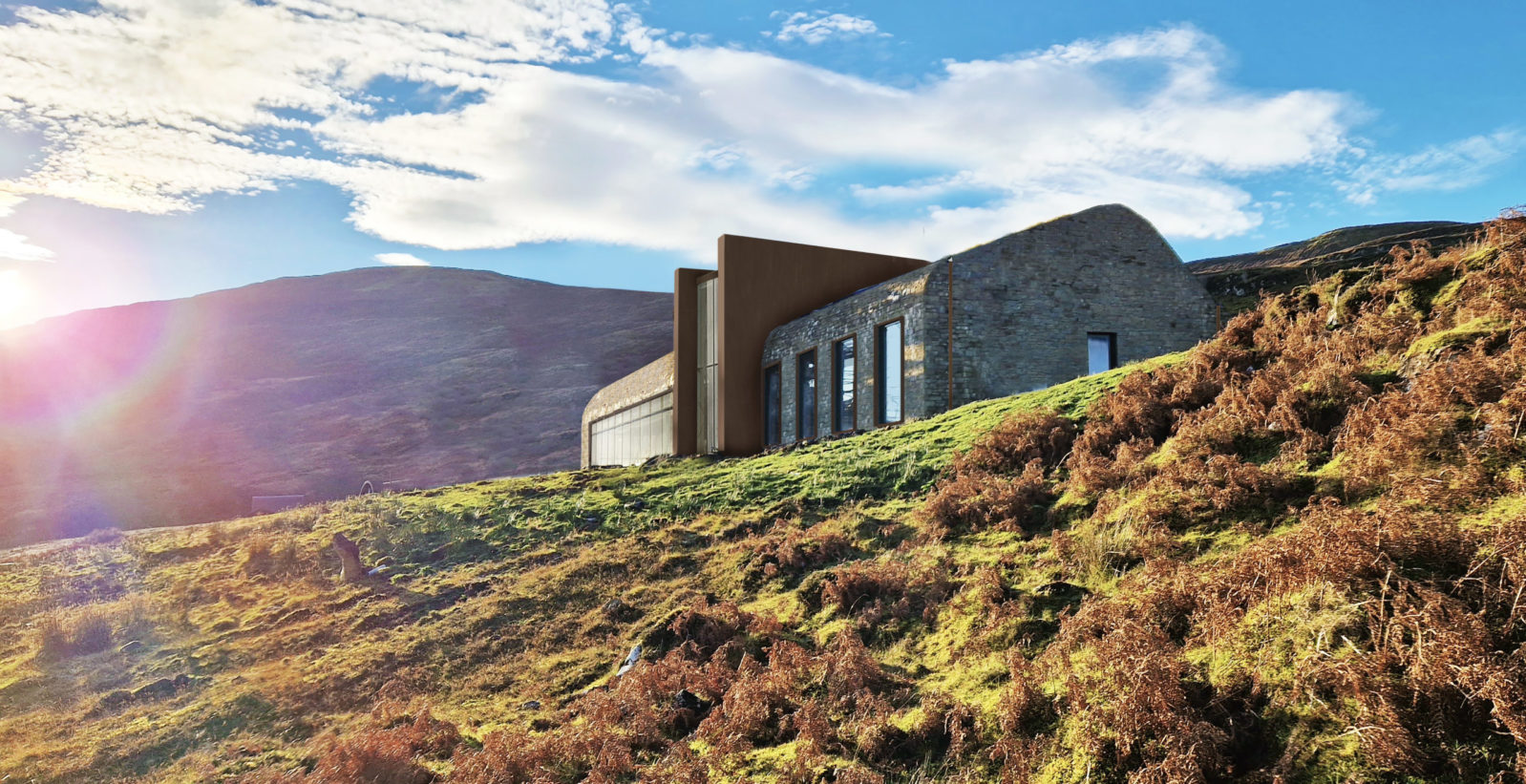 Images Courtesy of Brackenhide
Brackenhide, Isle of Skye
Charlie and Miranda Garton-Jones, owners of Skye's coolest hostel, the Cowshed Boutique Bunkhouse, are launching their new baby, Brackenhide, this April, just walking distance from the pretty fishing port of Portree, on the island's east coast. 
Billed as a new kind of luxury wilderness hotel, Brackenhide centres around The Hub, where you'll find a whisky room with a sunken bar, Fraser's restaurant (aged Highland beef, hand-dived scallops), screening and games rooms, plus a plunge pool, wild swimming pond and two Nordic saunas. The 45 secluded cabins are dotted over 52 scenic acres. Cosy up inside with underfloor heating, Harris Tweed headboards, soft sheepskin rugs and smart showers; outside, chill on your deck with a wee dram and drink in the uplifting views of the Cuillin Hills. 
Eco credentials:
Cabins are made from sustainable timber; the Hub and the saunas have wild-grass roofs; the restaurant serves local, farm-to-table food; they have their own spring water supply, and are planning a wind turbine for 2024, so they can be energy self-sufficient in three years' time.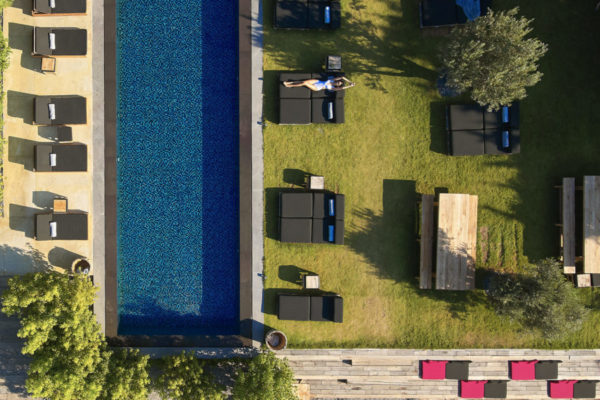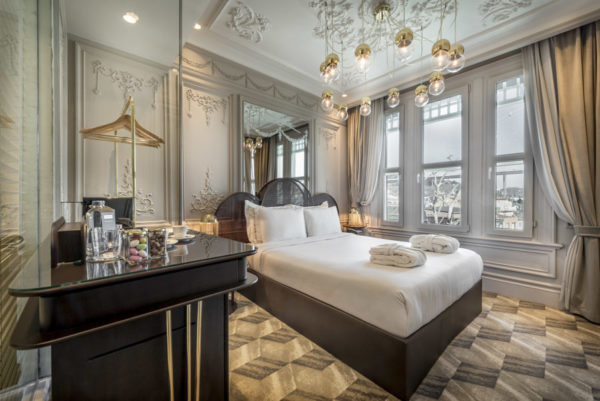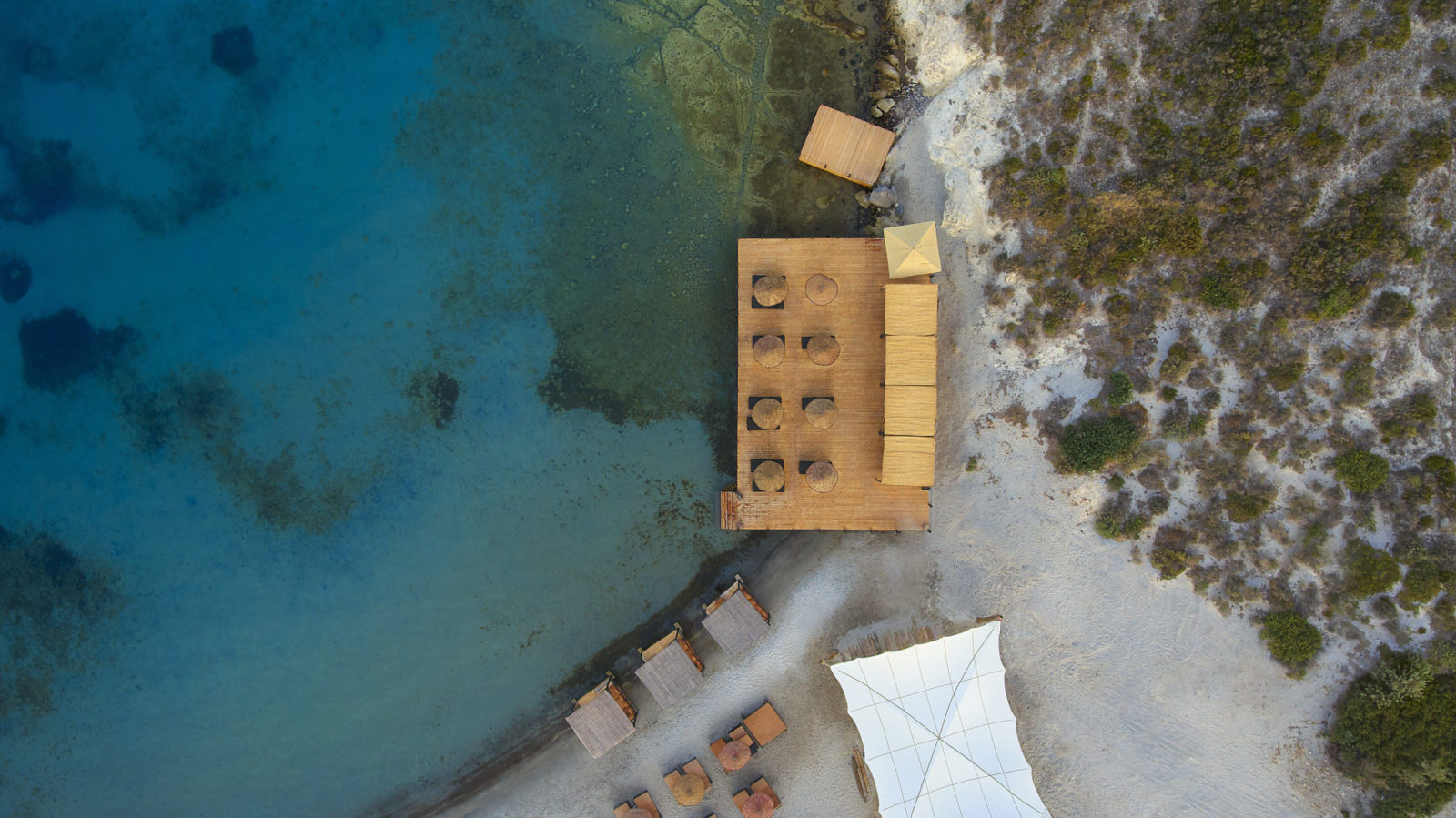 Images Courtesy of The Stay Studio Galata
The Stay Studio Galata, Tophane, Istanbul
Culture trips are very 2023, and the latest member of the stylish Stay Hotel group, Studio Galata, makes its debut in February, just ten minutes' walk from the Renzo Piano-designed Istanbul Modern, also opening this year. As well as 14 studio suites and apartments with mini kitchens – perfect for long-staying digital nomads – Stay Studio Galata will have a vertical garden, a shady courtyard and a three-storey arts/event space, including a concept store selling their sustainable athleisure line. Istanbul's fifth Stay hotel, Studio Galata is in the arty Tophane district near the revamped Galataport waterfront –for the best views of the Bosphorus, book a room on the top floor. 
Eco credentials:
Setting a high bar in Turkey for sustainability, The Stay hotel group is the first in the country to win the prestigious – and hard to get – Bureau Veritas award for carbon neutrality (measuring their total carbon emissions, investing in sustainable projects, and undergoing a green audit). Stay Studio Galata will be zero waste, too, with the rest of the group scheduled to follow suit this year. Stay Warehouse recycled or repurposed all construction materials – some ending up as sun loungers or furniture – and recycled glass bottles were used to make the swimming pool mosaic.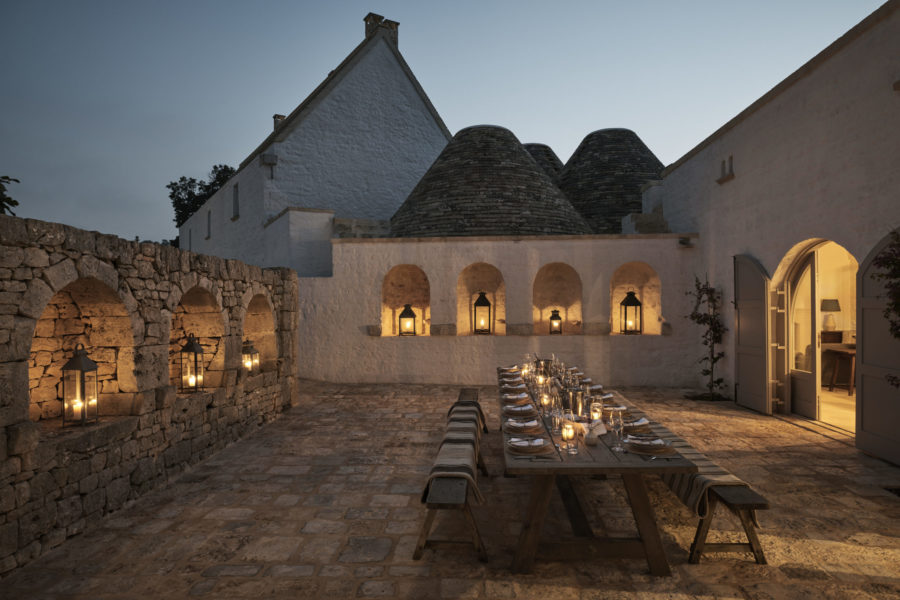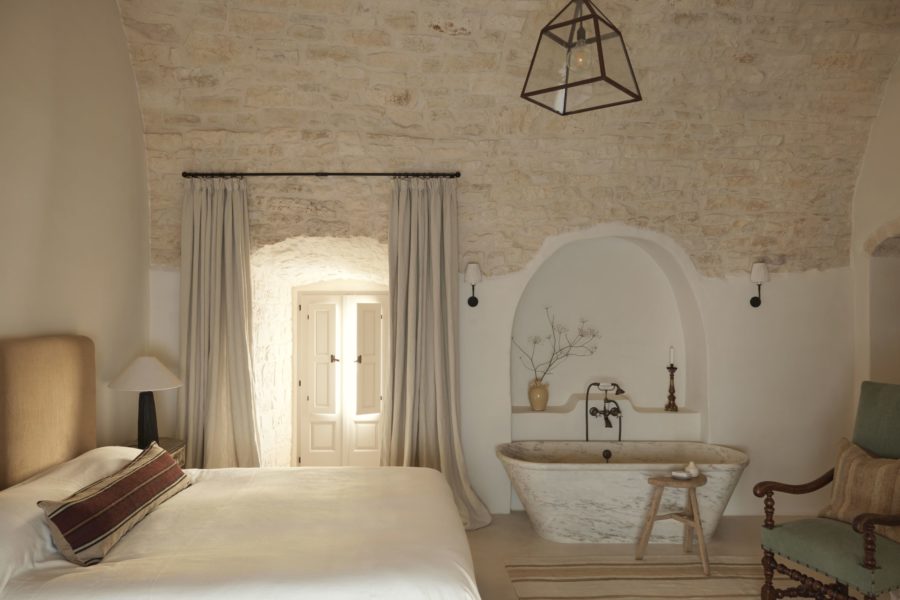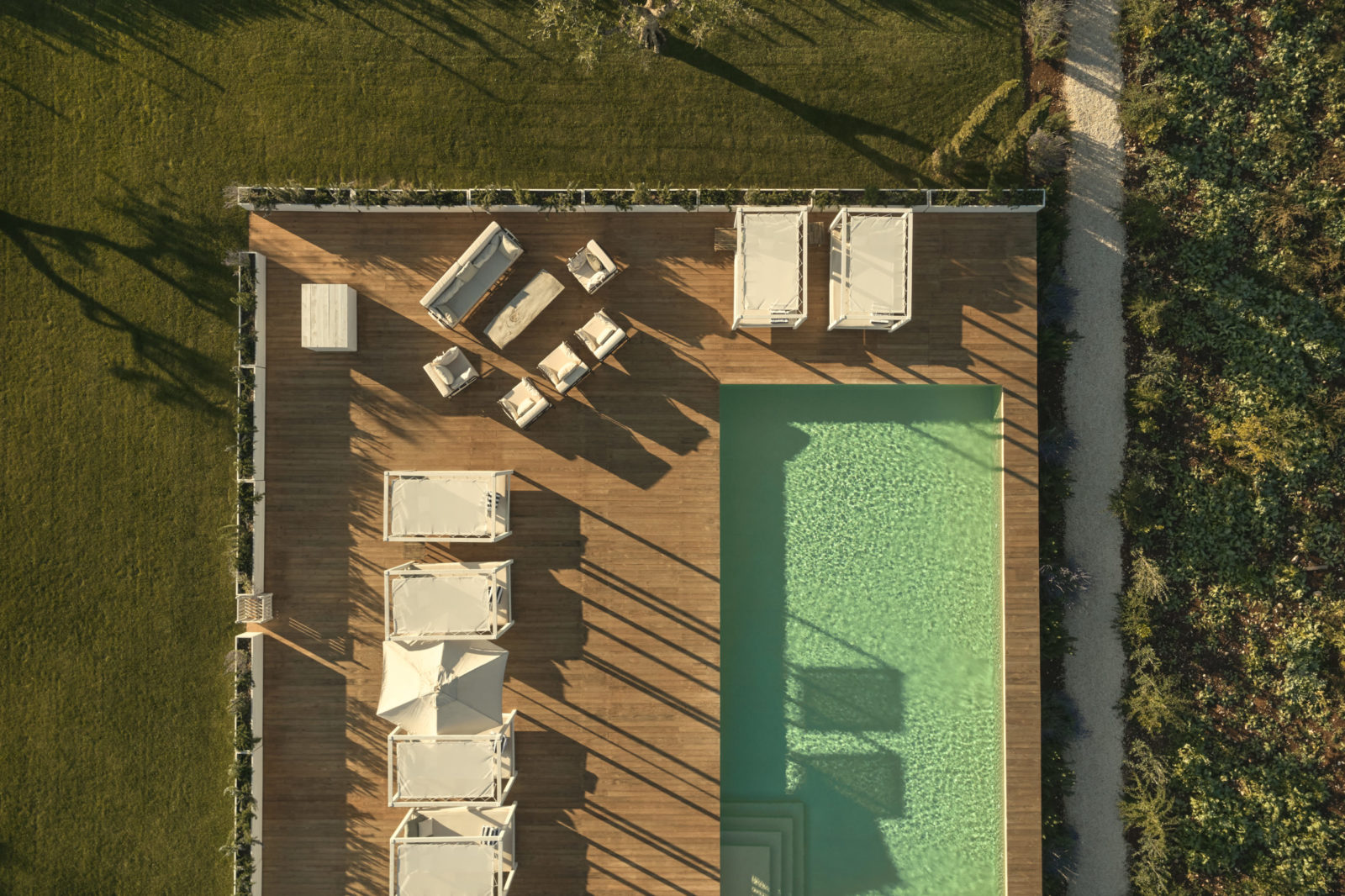 Images Courtesy of Masseria Pistola
Sicily is going to be totally overrun this year with White Lotus fans, so get your Italian fix in beautiful Puglia instead, where you can book yourself – and nine of your closest amici – into this beautiful 18th century villa.
Renovated by architects Anthony Filmer and Andrea Rodio, alongside James Thurstan Waterworth, former European Design Director for Soho House, and furnished with clever finds from Puglian and Spanish markets and antique shops (both local and in Spain), the ten-bedroom family home overlooks Puglia's Canale di Pirro valley. The 30-hectare estate includes some of the prettiest gardens in Puglia, with terraces of lavender, hibiscus and tulips, a herb garden and two hectares of vineyards. You'll love the shady pergolas, courtyards and large pool, and you can borrow a bike to cycle around the Ciclovia – 30 miles of bike pathways.  
Eco credentials:
Rewilding is a big thing here, with ladybirds and bees repopulating the garden, and herbs and plants grown for use in the kitchen. The gardens are home to a 9,000 species of plants, including 90 different types of trees. The farm shop, housed in a tent, sells their own organic wine grown in the vineyards.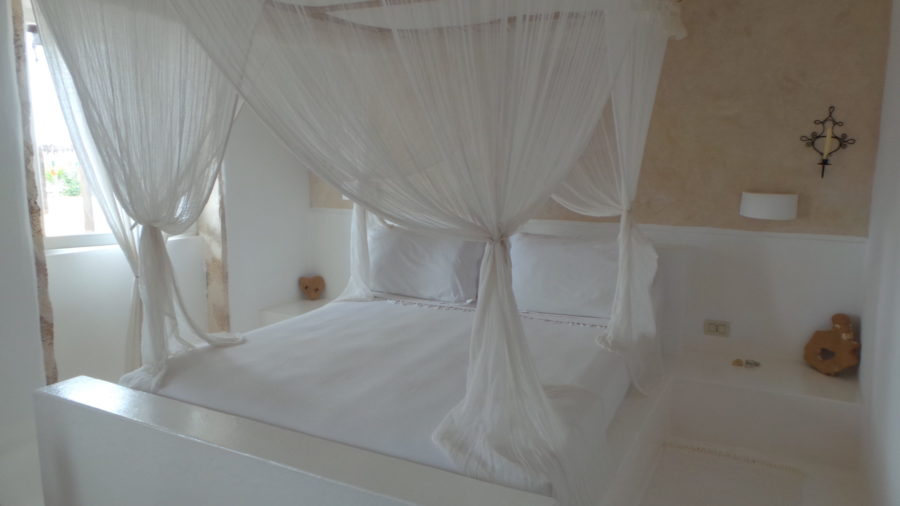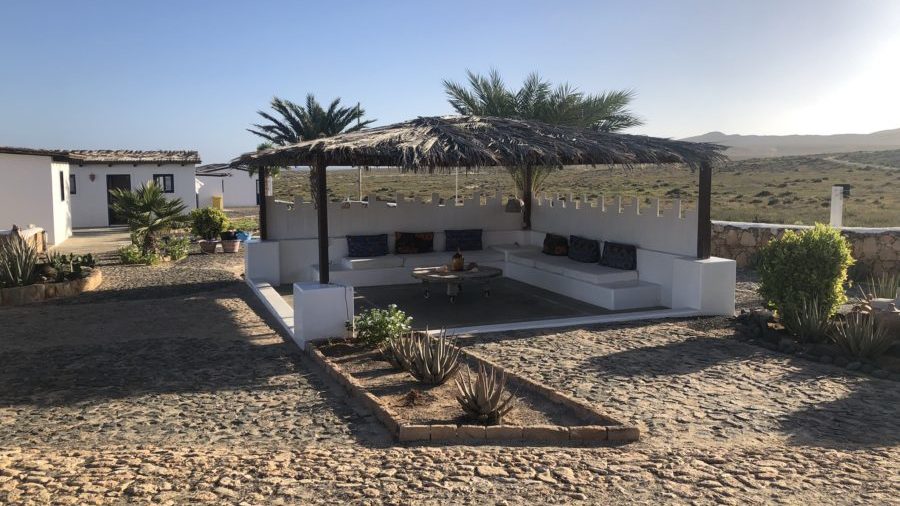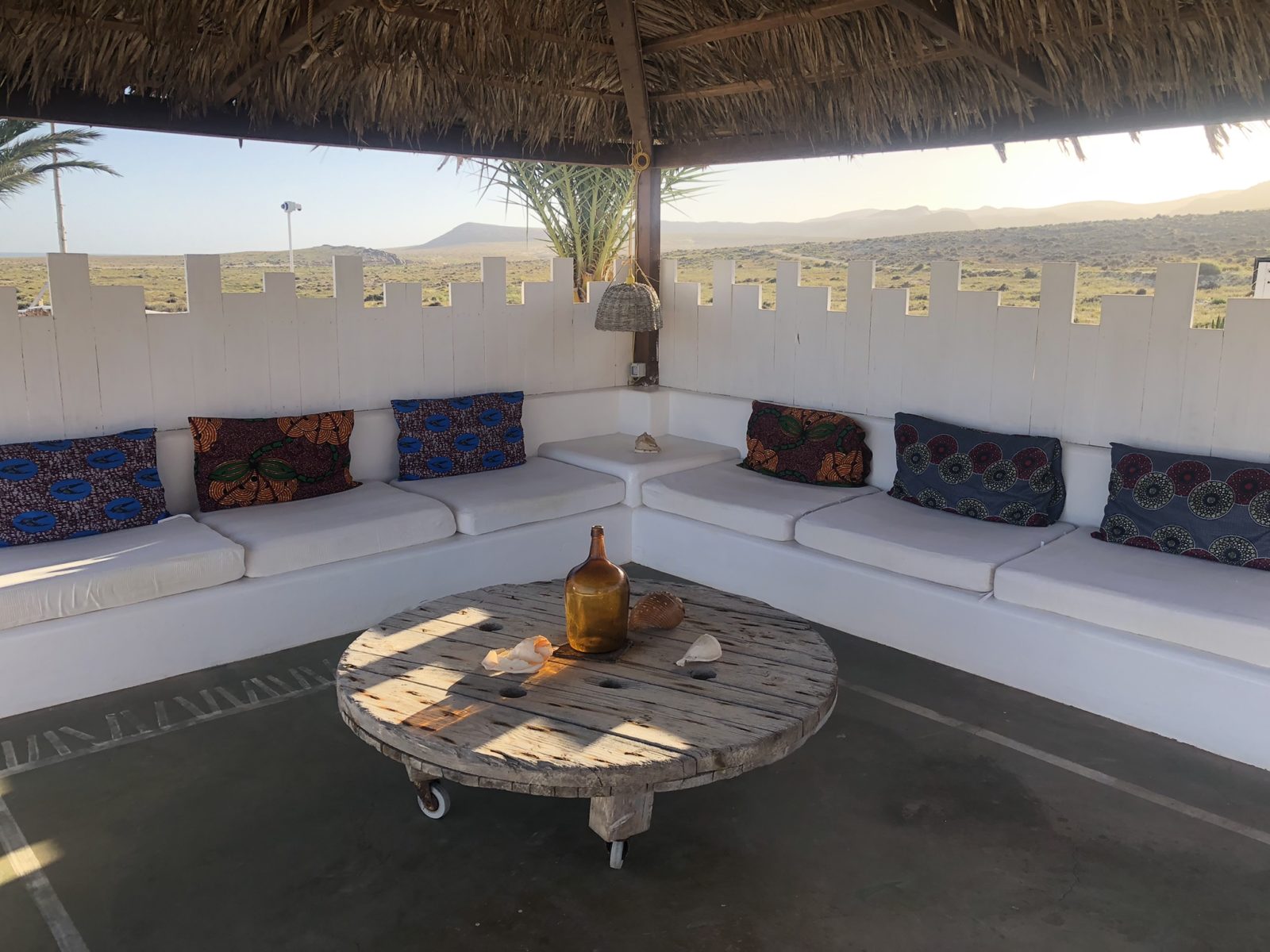 Images Courtesy of Spinguera Ecolodge
Spinguera Ecolodge, Boa Vista, Cape Verde Islands
Two hours south of the Canaries, scattered in the wild Atlantic, the 10 volcanic islands and five islets that make up Cape Verde look like a tropical mix of Brazil and Africa. Some are green and craggy, and some more deserty, like Boa Vista, known for its white beaches and dramatic sand dunes. A bumpy ride in a 4×4 will take you along a riverbed to Spinguera, the just-opened eco lodge in the Norte National Park. Its cluster of 12 stone cottages have ocean views, small patios, and interiors of shells and driftwood. And with year-round sunshine (25-35c), no jet lag (one hour time difference), it's a winter escape no-brainer. 
Eco credentials:
All Spinguera's electricity comes from wind and solar power, there are no TVs, no air con, and the Italian owners work closely with the local village of Bofarreira to provide employment and support the community.