October | Travel
6 Eco Stargazing Escapes
Make the most of autumn's starry, starry nights in these remote and romantic hideaways
Susan Ward Davies
style="font-weight: 400;">Autumn is peak sky-watching season, but if you're a city-dweller, good luck trying to spot the Milky Way with all the glare emanating from streetlamps, headlights and glass-sided skyscrapers. Head for somewhere remote to make the most of October's glorious Orionids meteor shower (debris from Halley's Comet, and visible till November 7), gorgeous Hunter Moon (this weekend), and November 8th's total lunar eclipse (visible from some parts of northern Europe). If you miss those, no worries – there is plenty more nocturnal action with all the shooting stars, planets, comets and even the International Space Station whizzing through the heavens. And just lying back to brush up on your constellations is possibly the most destressing thing you can do for yourself.
For best-practice stargazing, download SkySafari or Star Walk 2, pick a Dark Sky Area, or check into a rural hideaway as far away from civilisation as you can. See our picks for the best dark nights out.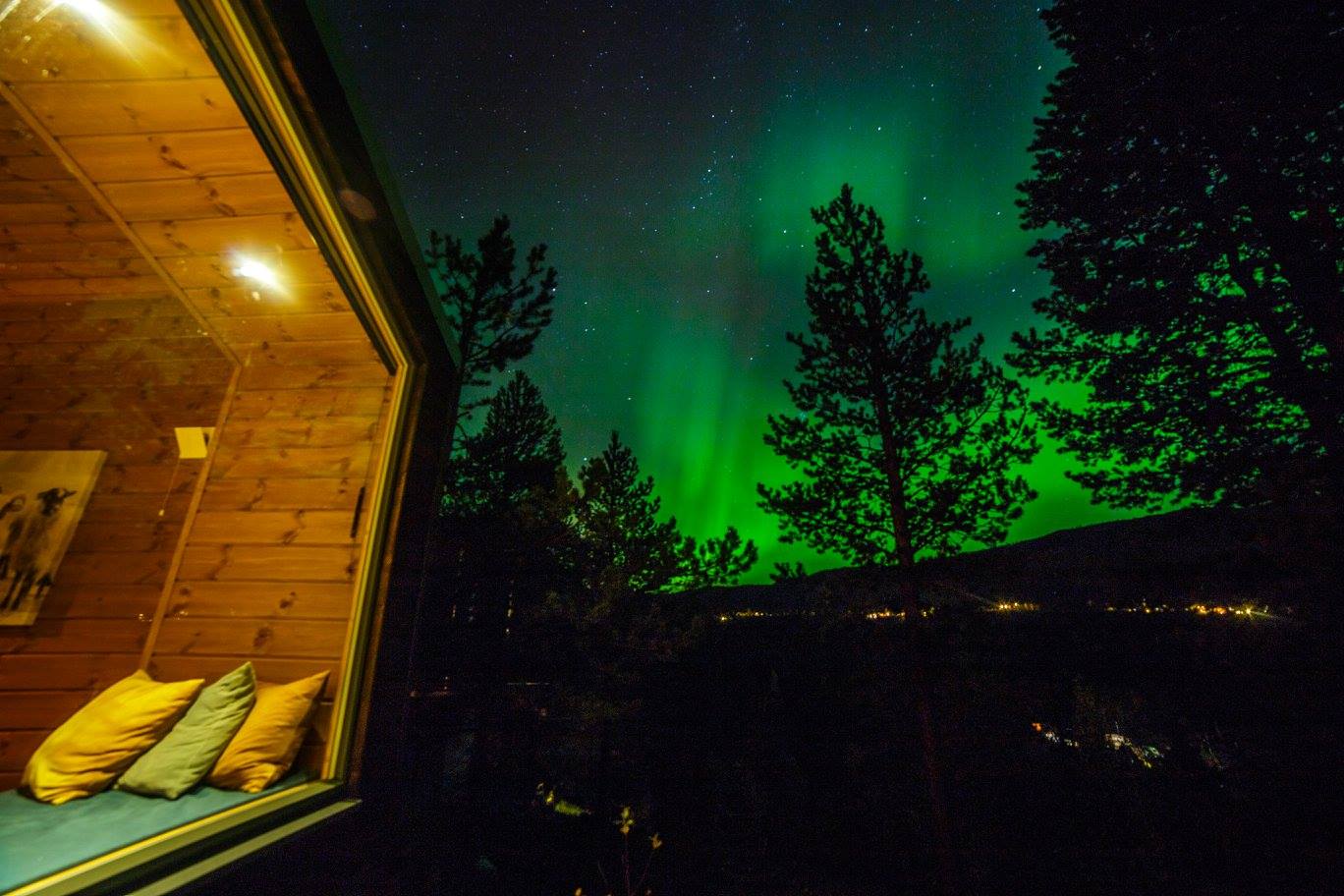 Loggers Lodge, Sweden
This remote bolthole has bucket list written all over it: a beautifully renovated 19th century cabin, hidden away in the forest in a wild and wonderful part of Swedish Lapland. The cabin was originally used as a rest-stop for loggers transporting newly cut timber to coastal sawmills, and mountain-guide owner Eric Borg wanted to transform it into somewhere you could retreat from the modern world in style – cue underfloor heating, a swish black granite bathroom, scenic sauna, hydrotherapy hot tub, private chef and massage therapists-to-order. With zero light pollution, the stars can be seen in all their glory every clear night, but for additional wow-factor, take a trip in the heated glass bubble sled to watch the skies – and the Northern Lights, if you're lucky – as you ride. Days are as packed (snowshoeing, forest-bathing, lake swimming), or as chilled as you like, with breaks for exquisite food (Kalix caviar, moose fillet, foraged berries) courtesy of chef Jorgen.
Eco credentials
The water-saving shower recycles water back into the system; an onsite mini treatment plant processes waste; they adhere to Swedish Environmental Protection Agency rules; heating is courtesy of an air-source heat pump; zero-waste policy, and most produce is locally sourced.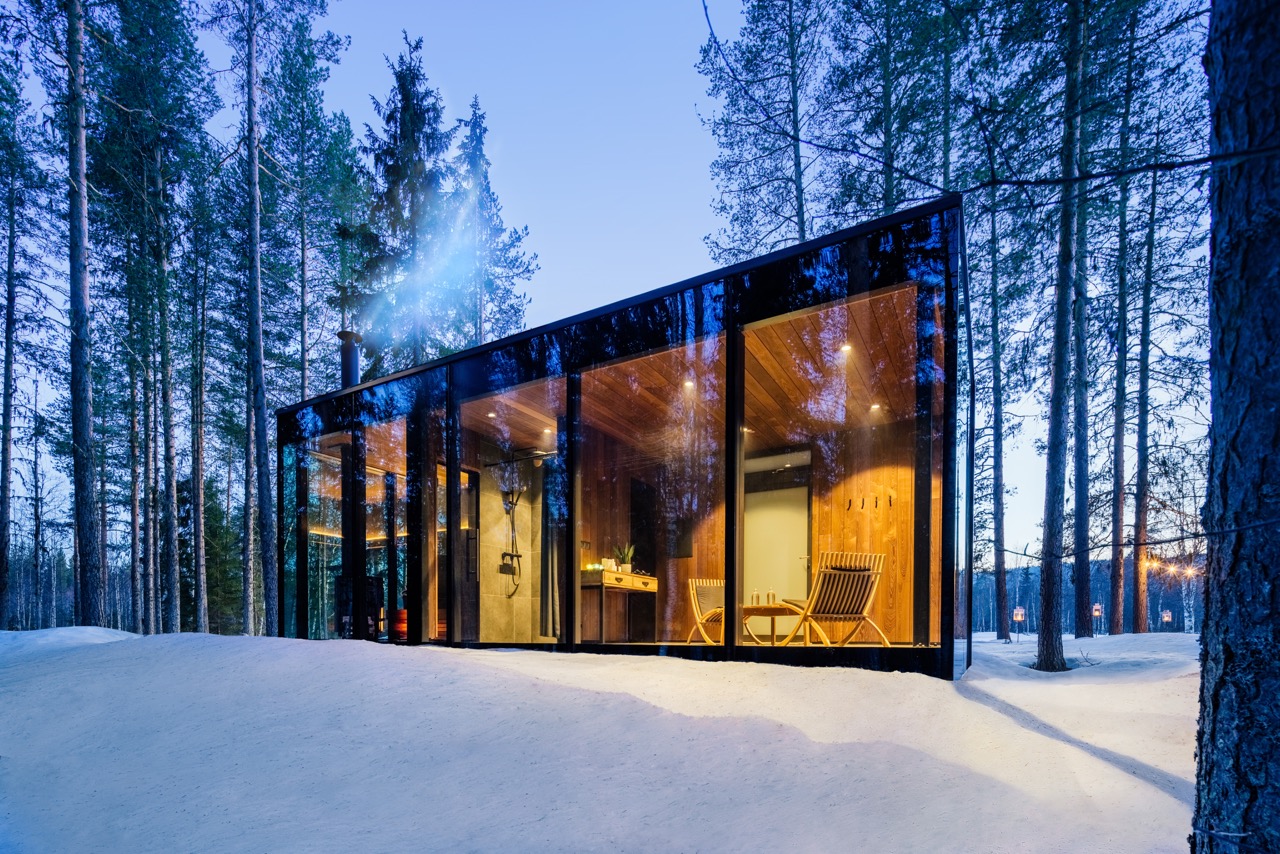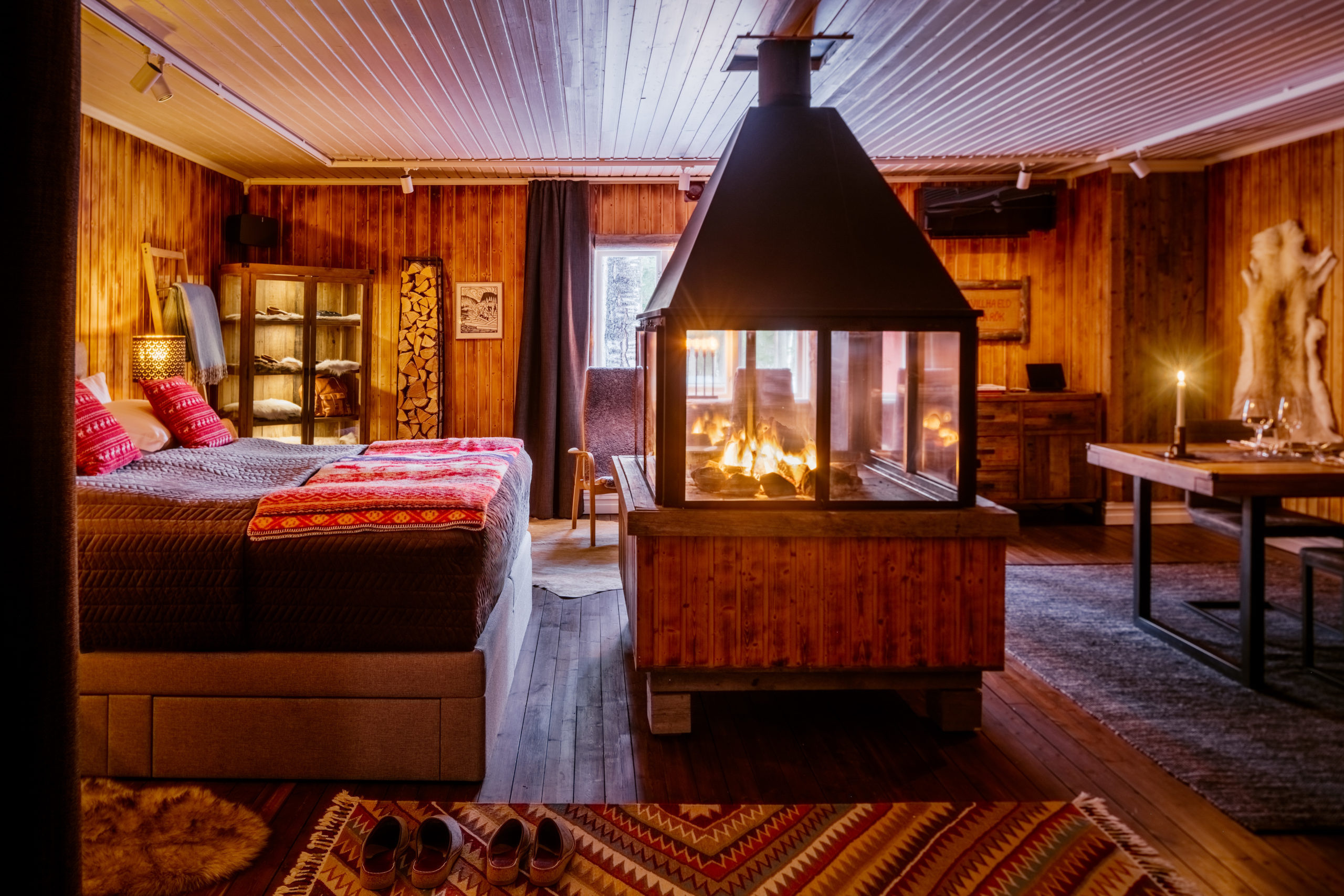 Loggers Lodge, Sweden
2. Boho Beacons, Brecon Beacons, Wales
Quirky retreats specialist Kip Hideaways discovered this little treasure set on a farm in 70 acres of valleys, ravines and forests. The farm's 19th century barn has been converted into a pretty loft-for-two where you can hole up among the wooden beams and stained-glass windows. Bring a bike to make the most of the gorgeous Welsh countryside, drive to the nearby Cambrian Mountains (check out the Cambrian Mountains Dark Sky Trail) for even more dramatic scenery, or hike from your door to local waterfalls.
The Brecon Beacons National Park is only the fifth destination in the world to be awarded Dark Sky Reserve status, so you can trust the stars will be spectacular. Your balcony's outdoor log burner will keep you cosy while you spot the constellations from the house telescope.
Eco credentials
They have a full recycling programme and a Green Electricity Tariff, so all energy comes from renewable sources. The log burner is fuelled by their own woodland, and during 2019 they planted 130 trees, which will each sequester 15 tonnes of carbon over their lifetime, as part of their aim to achieve net zero. Water is pure, filtered mountain spring water, and the farm's hay meadows are a rich habitat for wildlife.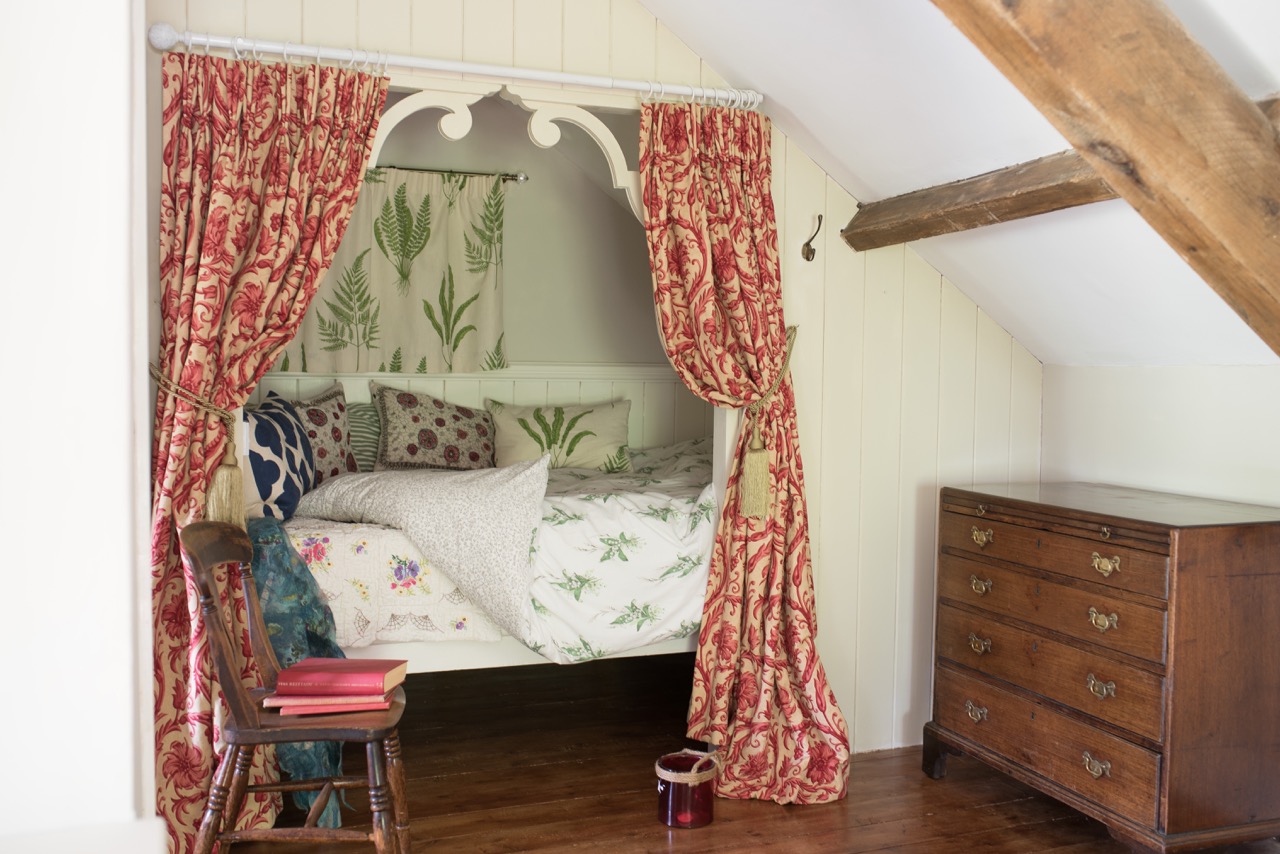 Boho Beacons, Brecon Beacons, Wales
3. Floatel, Faro Punta Cumplida, La Palma, Canaries
Fancy sleeping in a lighthouse? Well, you're in luck: Floatel is a small group of enthusiasts obsessed with transforming them into bijou hotels, with two up and running so far, one in Italy opening next spring, and four more in the offing. For stargazing, the best is Faro Punta Cumplida on the wild north-eastern tip of La Palma, the greenest of the Canary Islands. It has a large, beautiful pool, a 111ft high platform, Sky High bar, sun terrace and three suites sleeping 2-4. Bring a gang (up to eight) and you can take over the whole lighthouse. By day you might spot whales and dolphins, and at night the lamp shines 40kms across the Atlantic.
And if that makes you think a lighthouse might not be the best place to star-gaze, you would be wrong. "The sky is incredible above the lighthouse," say the owners. "And the lamp beam makes the Milky Way gleam even more."
For more intense star action, drive an hour south to the impressive Roque de los Muchachos observatory, almost 8,000 feet above sea level, which has one of the world's largest collections of telescopes.
Eco credentials
Local materials were used in the renovation; they use a heat-recovery and solar-power system and chemical-free cleaning agents; the pool is filled with seawater and unheated; they supply bio shampoo; are single-use plastic free; and breakfast, delivered to your door, is all locally grown products – dark grain rolls, fig jam, fresh orange juice. Guests can also donate to Floatel's Nepalese community project.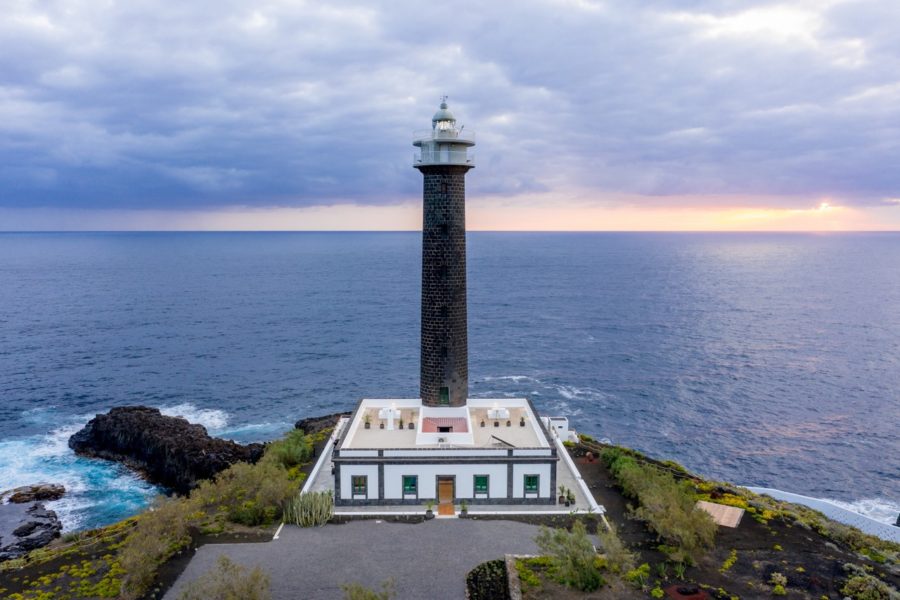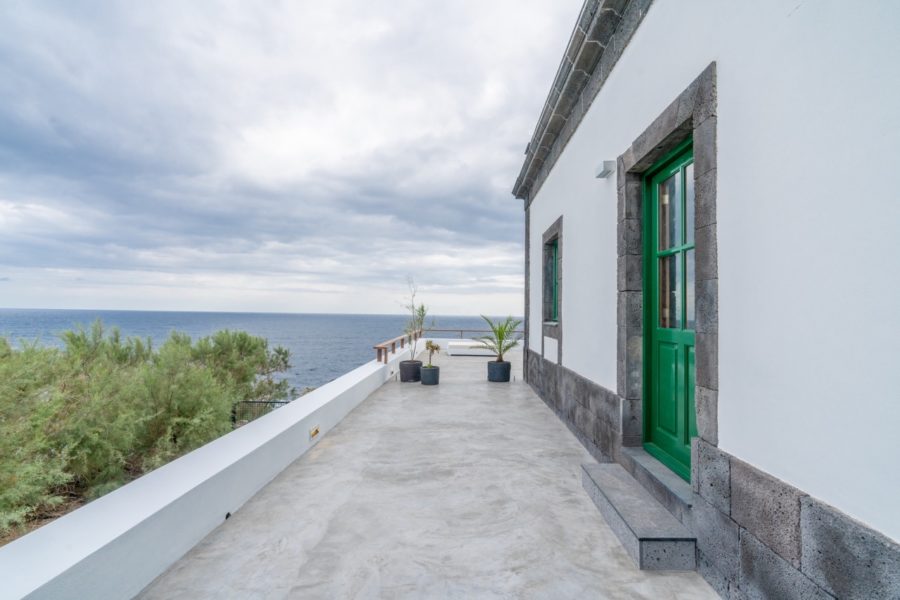 Floatel, Faro Punta Cumplida, La Palma, Canaries
4. Bjornfjell, Norway
Sign up for some Norwegian cabin culture 235 miles above the Arctic Circle at Norway's northernmost tip. Pick one of the 2-6 bed private cabins, with a kitchen, loft and dining space, or check into the main lodge with its chalet-style interiors, window seats and floor-to-ceiling windows. Fill up on reindeer burgers with lingonberries or wild Norwegian salmon in the onsite restaurant or have a go at making your own bidos (reindeer stew). You can spend the days skiing, sledding, fat-biking and ice fishing, but come sundown, the stars are the main attraction.
The Holy Grail of night-sky watching is the Northern Lights, and here, the season runs from September to April, and with so little light pollution, you've got a great chance of seeing them. Sign up for the Polar Night Bonfire trip for a camp-fire-cooked dinner at the top of the mountain, where a guide will give you the lowdown on all the stars and constellations twinkling above you, with some local Sami tribe folklore tales thrown in.
Eco credentials
Bjornfjell is working towards an Eco-Lighthouse certification, Norway's main environmental management system. Local farmers supply meat, fish and dairy, and fruit and veg is mostly Norwegian. They use environmentally friendly cleaning products and recycle waste. Breakfast is mostly organic and Bjornfjell's sheep eat most of the fruit and vegetable waste.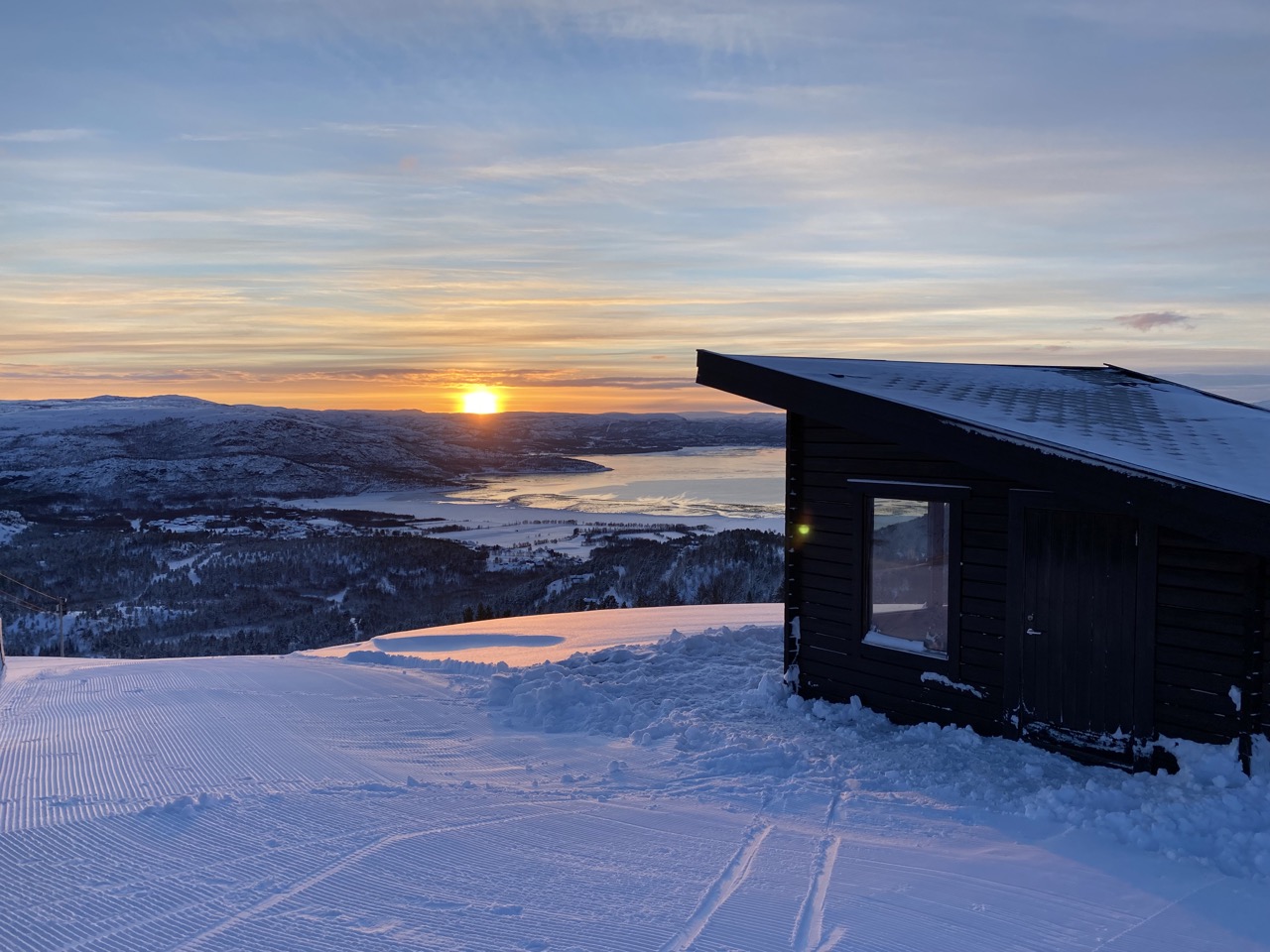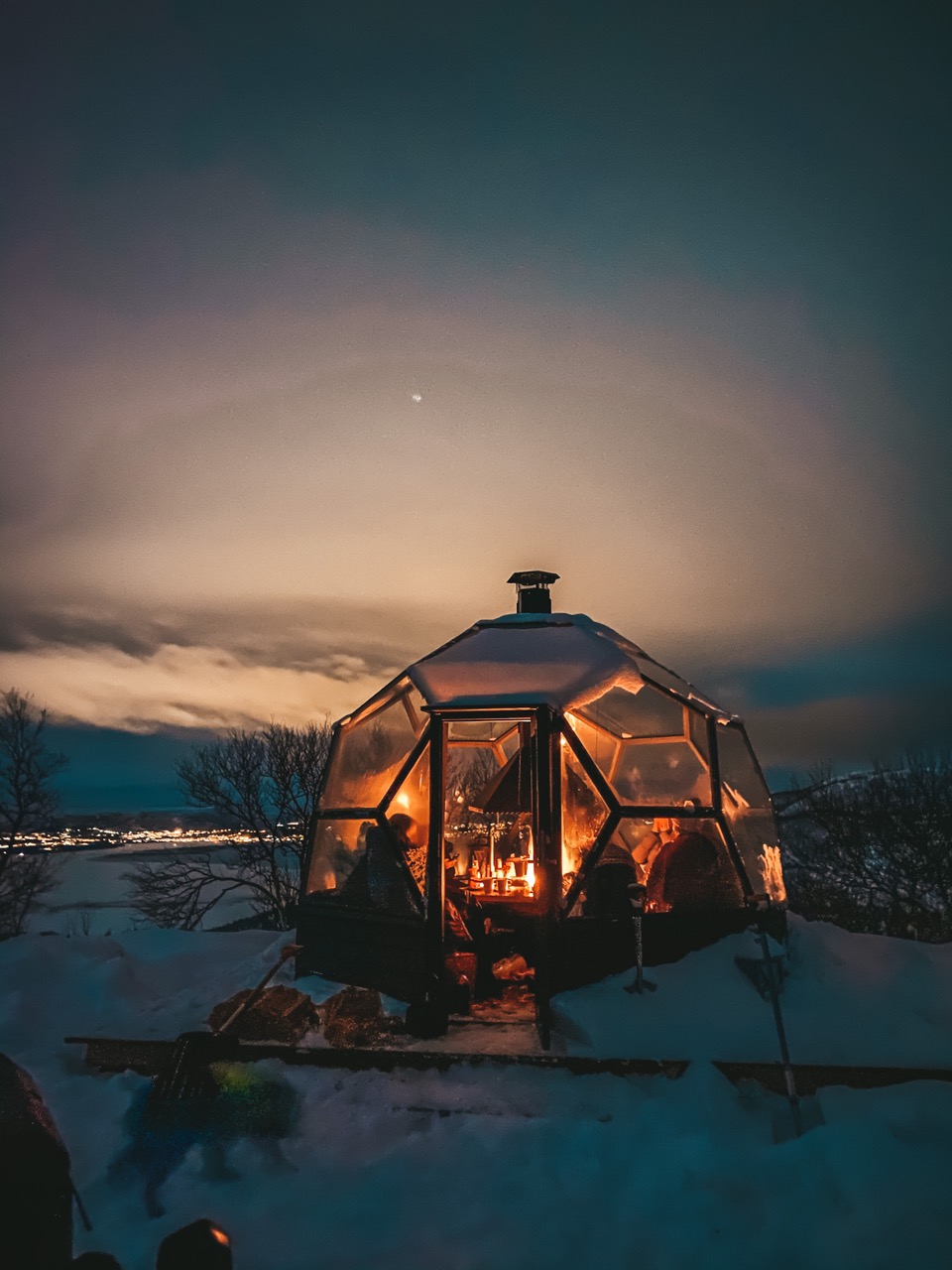 Bjornfjell, Norway
5. Caravan Agafay, Morocco
The Burning Man-inspired sustainable hotel group Habitas, born in Tulum, Mexico, in 2017, is expanding into Morocco with four planned 'homes' (as they call their hotels).  The first, Caravan Agafay, a cluster of 20 luxury tents in the Agafay Desert, 45 minutes from the heart of Marrakech, has just opened. Set among rocky dunes, with the tents' ochre walls blending into the surrounding sandscape, this is luxe glamping Moorish style, with artfully placed lanterns and colourful kilims, two pools, an outdoor cinema, a gourmet restaurant and stables for both camels and horses.
Learn desert survival skills, explore the dunes by horseback or camel, hone your downward dog or just chill around the fire pits. The nearest dark-sky area to Marrakech, Agafay is a magical place to gen up on your Great Bear and Little Bear with the aid of lasers, a telescope and Caravan's star-gazing guide.
Eco credentials
Habitas' ethos is to fulfil the UN's Sustainability Development Goals by 2030, and all 'homes' are constructed with minimum environmental impact. Caravan Agafay recycles and composts, offsets carbon by supporting a reforestation programme with Cooperativa Ambio's Scolel'te, and are single-use-plastic-free.
RISE is Habitas' global project to empower local communities by creating jobs and educational opportunities and supporting farming.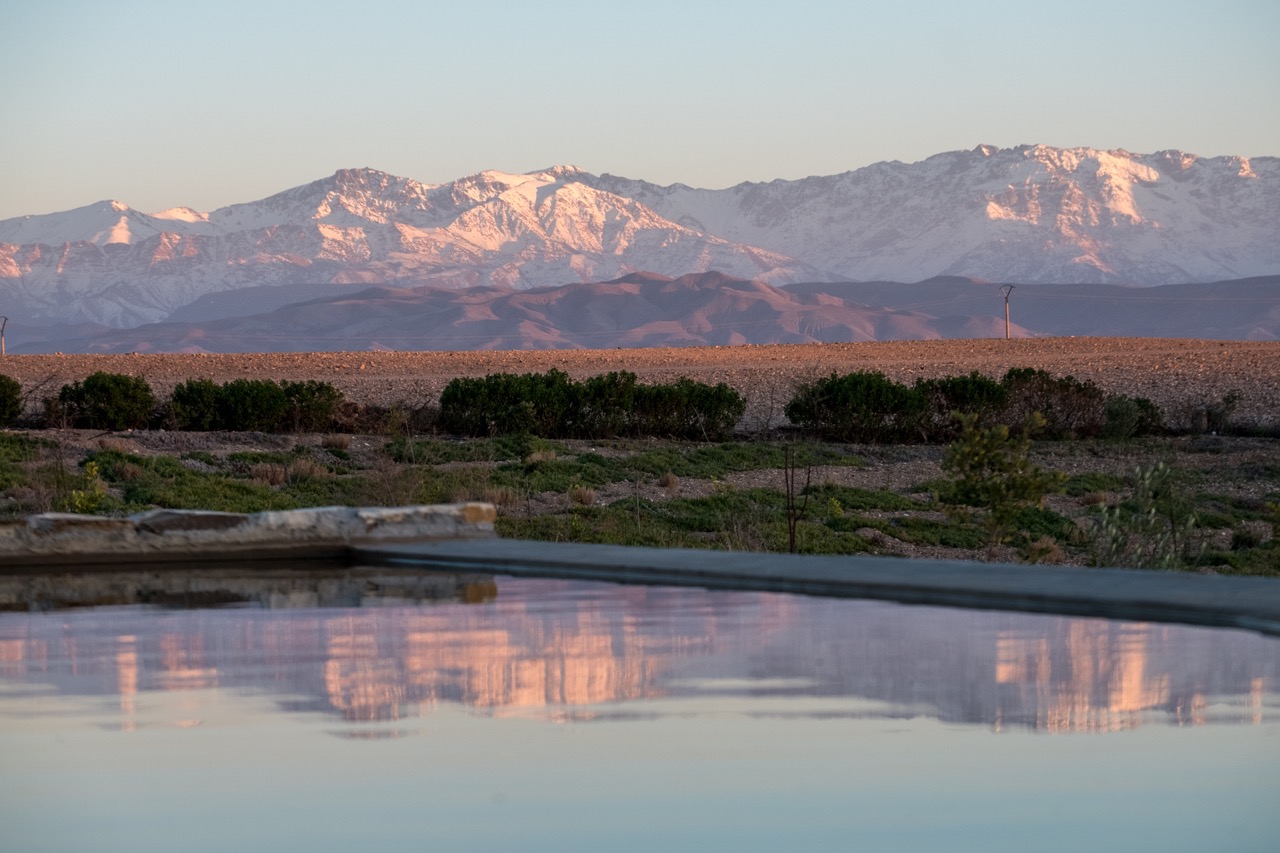 Caravan Agafay, Morocco
6. Ursabear, Exmoor, Devon
B Corp-certified Sawday's, one of our favourite sources of stylish eco retreats, has the perfect stargazing hideaway right on the edge of Exmoor National Park, Europe's first International Dark Sky Reserve. Ursabear, named for the one constellation most of us can actually recognise, looks like the kind of place a woodland elf would live. Built mostly of roughly hewn local wood, it has a jungly treehouse feel, with logs lashed together to make a headboard and railings, a wood-burning stove, covered outdoor dining area and sunken tin bath, and lots of foliage, fairy lights and fake-fur throws. Sip a glass of red out on your deck and use the massive telescope to star-spot, checking your findings against the thoughtfully placed astronomy books.
Eco credentials
The cabin was hand-built, with minimum impact on the environment. The site is surrounded by mature woodland, which encourages wildlife – deer, rabbits, pheasants (even an albino one), squirrels, rabbits and owls. Locally sourced bacon, eggs and dairy are all provided. All cleaning products are eco-friendly and come from local suppliers.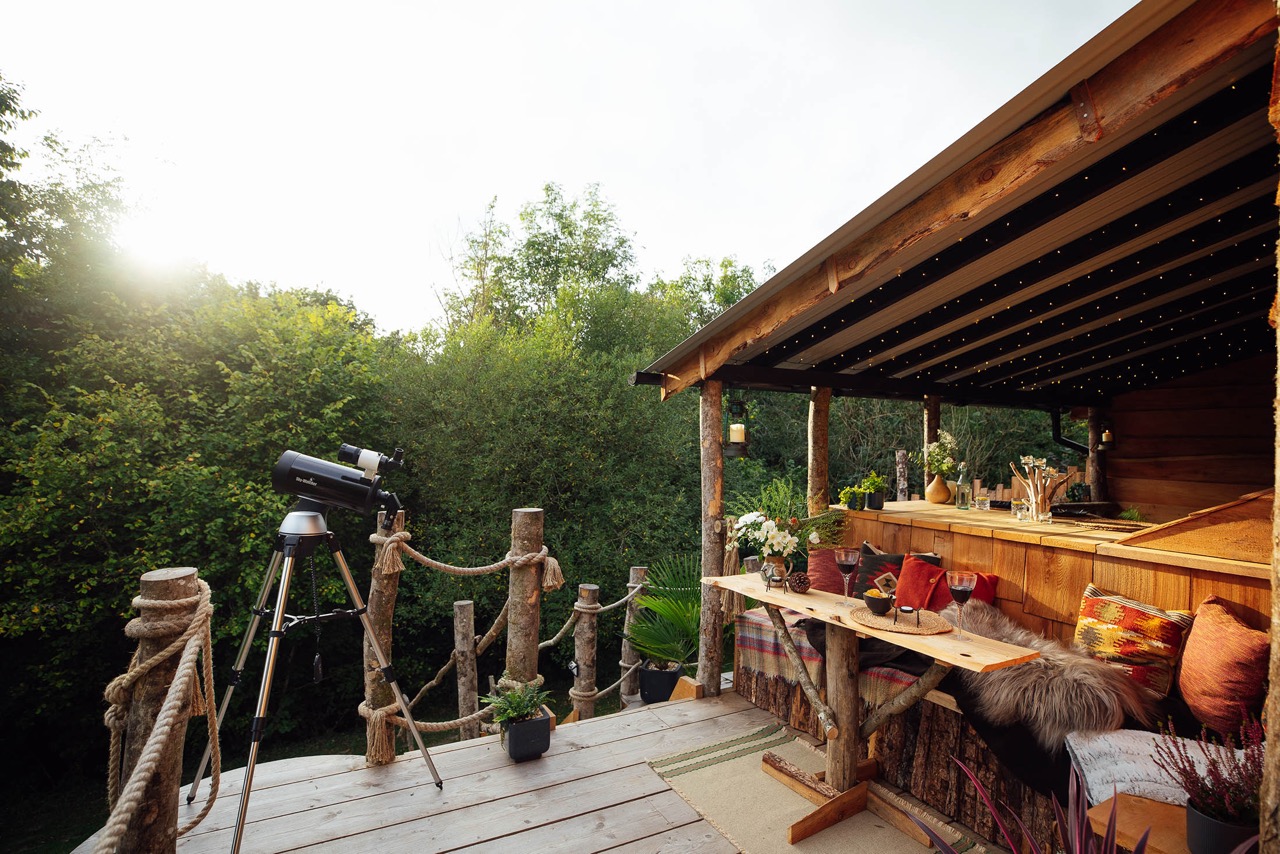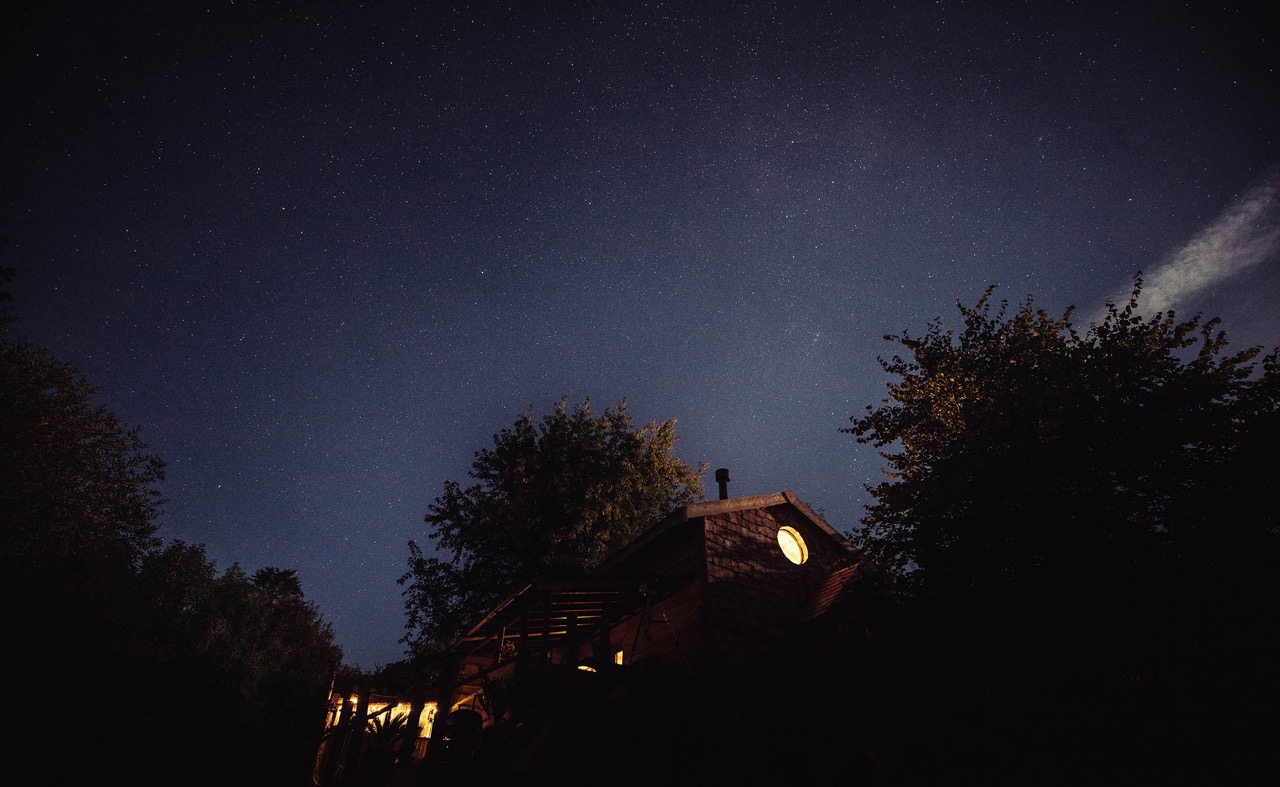 Ursabear, Exmoor, Devon