December | Designer Focus
Germanier
Meet Kevin Germanier, the Paris-based designer fusing responsible design with unbridled glamour, fun and joy – and dressing everyone from Lady Gaga to Taylor Swift in the process
Emma Sells
Germanier's high-octane aesthetic is a world away from the muted shades and sensible shapes of the stereotypical sustainable label. Instead, the Paris brand's technicolour mini dresses, encrusted OTT tailoring and beaded handbags are fuelled by pure, joyful glamour. "I think there's often a misconception," says Kevin Germanier, the 29-year-old designer behind the label. "Whenever someone is thinking about sustainability or upcycling or leftover waste, people think it's going to be boho or a kind of organic-looking brand, but it can still be super glamorous and fun. It can still be dazzling, colourful, sexy and young."
Inspired by a combination of the internet, old copies of Vogue and his lifelong love of gaming, Germanier's more-is-more approach grew out of a need for a fantastical outlet from the conservative Swiss world that he was raised in. "My village is very proper, nobody's taking any risks, everyone is wearing black or navy," he says. "But I grew up watching John Galliano for Dior; my favourite designer is [Swiss couturier] Robert Piguet, and I like anything dazzling, like a Swarovski crystal sequin bead – it just attracts me and fascinates me, basically."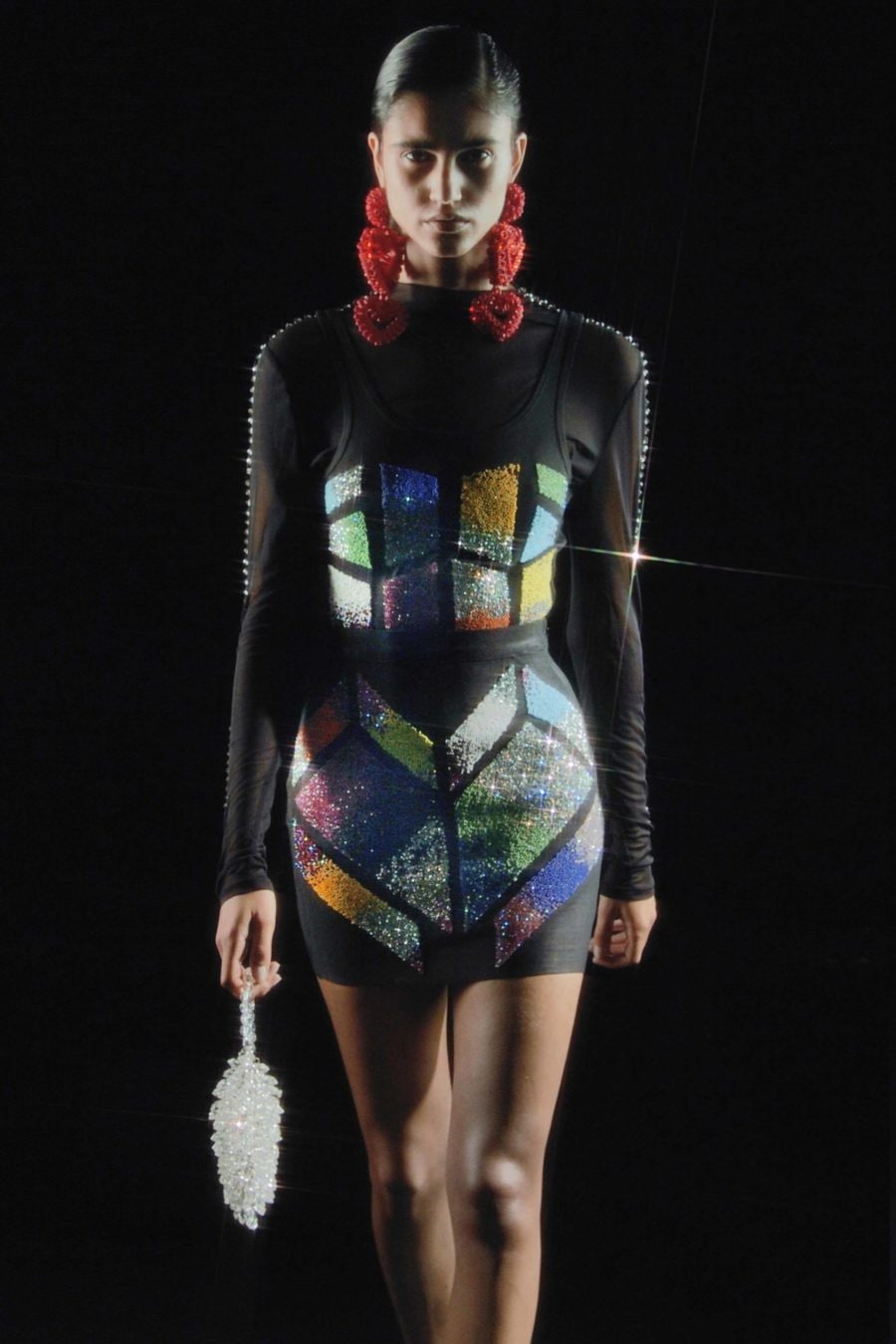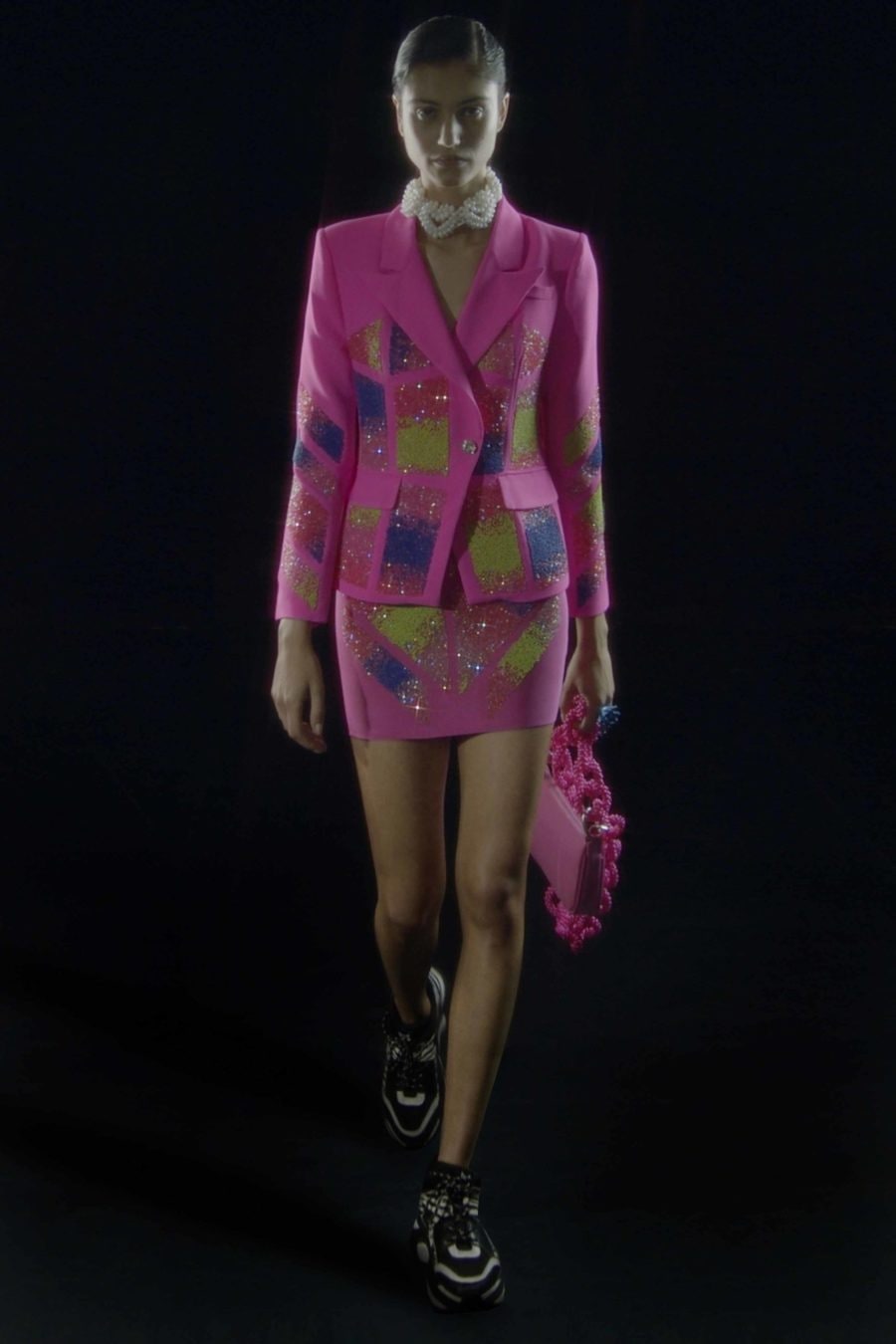 Images courtesy of Germanier
Germanier has wanted to be a designer for as long as he can remember but didn't set out to start his own label. Having interned at Louis Vuitton while studying at Central Saint Martins, Germanier was thrilled to get a permanent job there after graduation and planned to spend the rest of his career designing for big fashion houses. But, in his downtime, he was compulsively making dresses as a way of decompressing, conjuring them from vintage and found fabrics – a habit he got into while studying in London thanks both to the array of treasures to be found in Brick Lane Market, and to how much cheaper it was than buying new materials. So, in 2018, Alexandre Capelli, the LVMH Group Environmental Deputy Director, persuaded him to stage a presentation at Paris Fashion Week – and Matches bought the whole collection immediately. 
Since then, Germanier has been a finalist in both the ANDAM and LVMH prizes, dressed everyone from Lady Gaga to Taylor Swift and, his own personal highlight as a massive K-pop fan, created multiple looks for musician Sunmi. His clothes are not for the fainthearted; the Germanier woman is one who's happy to have all eyes on her. "She enters the room and you know she's stealing the show, but not by being arrogant, just because she's self-aware of who she is," says Germanier. "She loves colours, she loves nice things and she's smart because she knows that you can look glamorous but be sustainable."
I cannot bear listening to interviews with designers who say their woman is between 18 and 24, she's young, she loves to go out. It's so close-minded. I want to be dressing the CEO.
Kevin Germanier
As the brand evolves, he's trying to make it useful and versatile as well as high-impact, catering as much as possible to a broad spectrum of incredible, multi-faceted women with busy lives. "A woman nowadays, she's on the go; she's moving, she's a mom but she also has a job. It's great to look glamorous, but you have to make it accessible as well," he says. "I cannot bear listening to interviews with designers who say their woman is between 18 and 24, she's young, she loves to go out. It's so close-minded. I want to be dressing the CEO."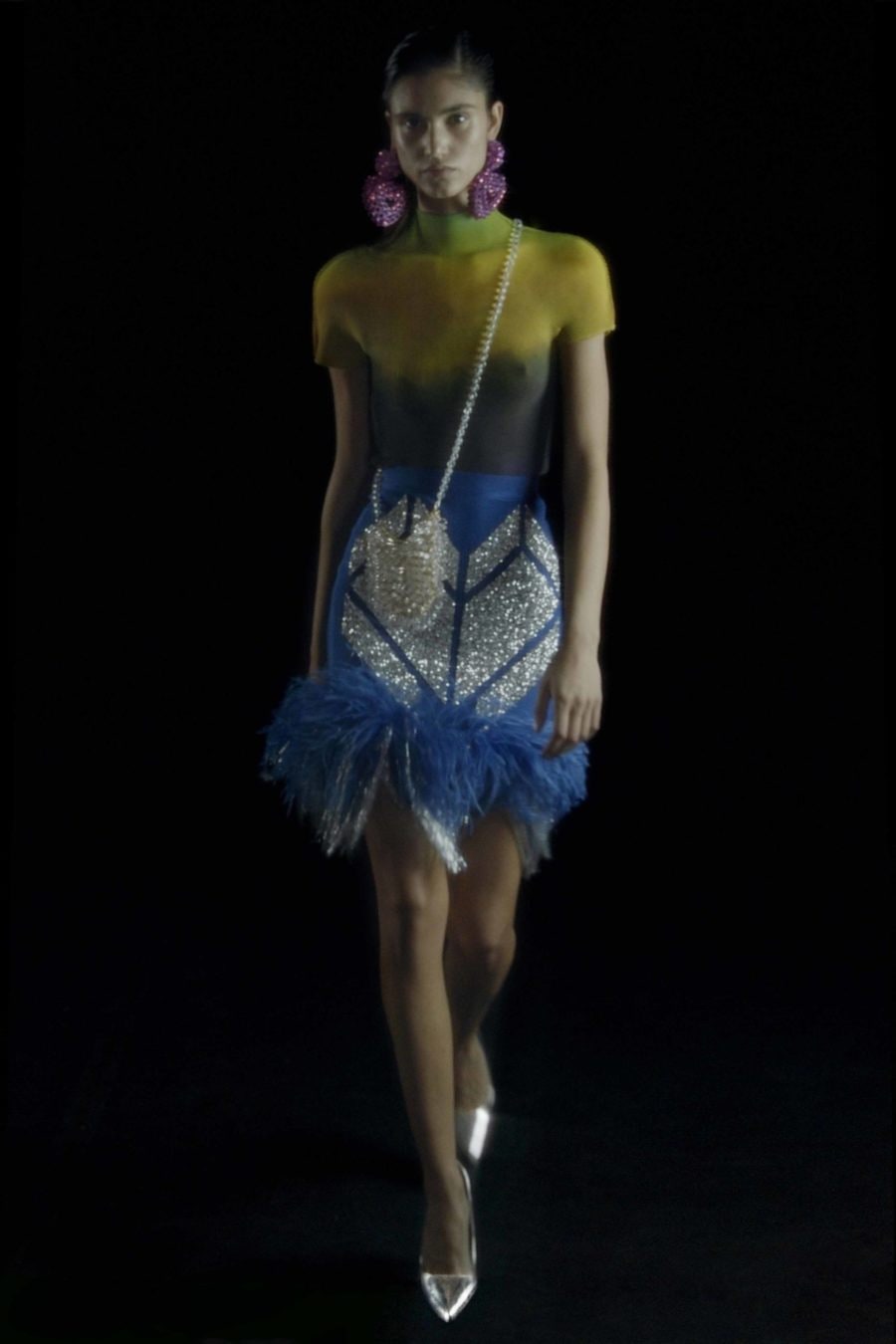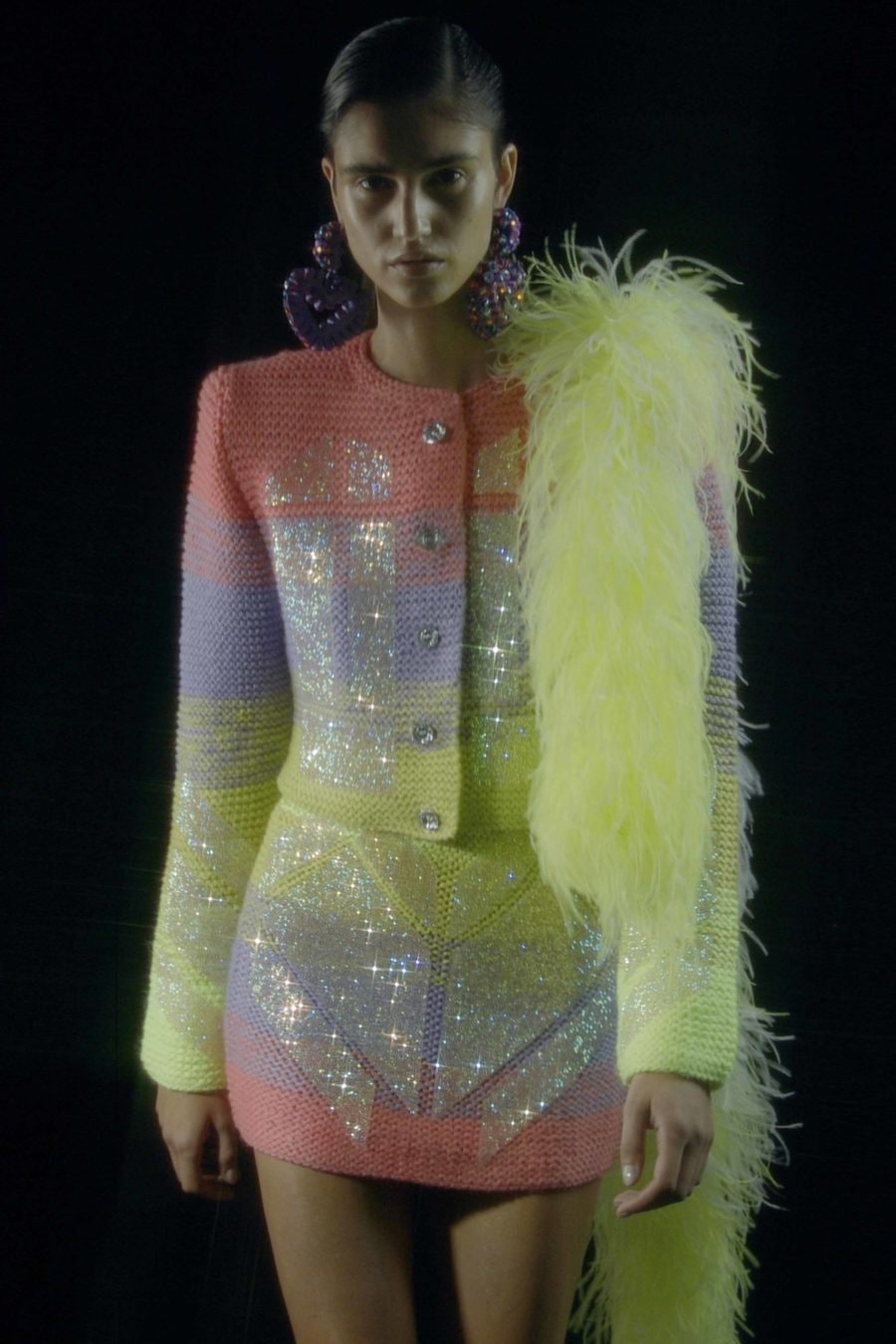 Images courtesy of Germanier
The designer still upcycles his clothes from deadstock fabric and recycled beads, in part because it feels like a no-brainer in the current climate but also because he thrives on the design challenge that working with restricted resources gives him. The label is a family affair, too; alongside those embellished pieces are the now-signature sweaters, enthusiastically hand-knitted by Germanier's mother, grandmother and a gaggle of their friends who regularly appear on the label's Instagram feed. It may have started as a productive way to stop his mother from falling asleep in front of the TV every night, but being able to showcase the creators behind each piece also helps to make the label as transparent as possible. "I feel like this is the new luxury," says Germanier. "It's knowing exactly what you're buying, and who's making it."