September | Essay
The New Thrifters
Sarah Bailey
When Kate Moss launched her wellness brand Cosmoss earlier this month – all magical tinctures, cosmic rituals and soporific teas – it was that Ozzie Clark dusky pink vintage dress that reeled me in. Yes, La Moss's style is reliably impeccable. Yes, she has worn vintage before (how I have lusted after her slipper satin bias-cut evening dresses and blue velvet opera coats…). However, there was something so perfectly on point about this heavenly Clark gown – and indeed her entire vintage Cosmoss launch wardrobe – that suggested a softer, wiser Mossy than perhaps we've seen before. Both the style and the conspicuous statement of circularity chimed precisely with what we're all feeling right now. (Cue: a zillion Google searches for an original Ozzie Clark showstopper). 
"I would also say that if you love fashion and you get into second-hand, you'll get things that no one else will have. And you will go to the source of the ideas and that is really inspiring. That's not to say you can't buy fashion anymore, but if you find something vintage that you love, you'll be more excited about it, because it's a one-off." 
Bay Garnett
The stylist responsible for Kate's Cosmoss look was in fact her old friend James Brown, who has been making an elegant sidestep from the mighty session hairdressing career we all know him for, increasingly working as a fashion stylist. "It's funny because I've been styling Kate since she was 16. It's just sort of built up more and more… Every stylist I've ever worked with on shoots always said you really should be a stylist, but I just never really pursued it and now it's just organically happened. It's just so much fun," he explains. 
Today, as Contributing Style Editor on Tatler, Brown is proud to say that he has always collected and styled his friends in second-hand fashion. "I've always worn vintage. I still wear shoes that I bought when I was 17, which were vintage when I got them, and I still love them. All my belts, all my scarves, every single suit, all my YSL – it is all vintage. It just suits me." 
A true aficionado, he's not remotely squeamish about rifling through pungent street markets or higgledy-piggledy old stores. "That incredible yellow dress that Kate wore, that's worldwide famous… I found that for $3 when I was at my farm upstate in New York. I was just coming back from riding my horses and I went to grab something to eat and there was a junk shop and I found that dress." He remembers, laughing. "I always feel it if something's going to be there. It's this mad cosmic vintage energy!"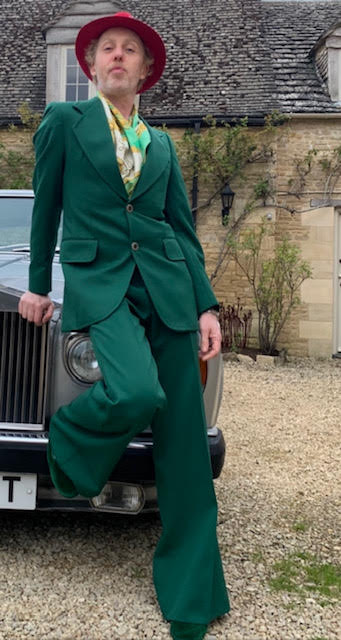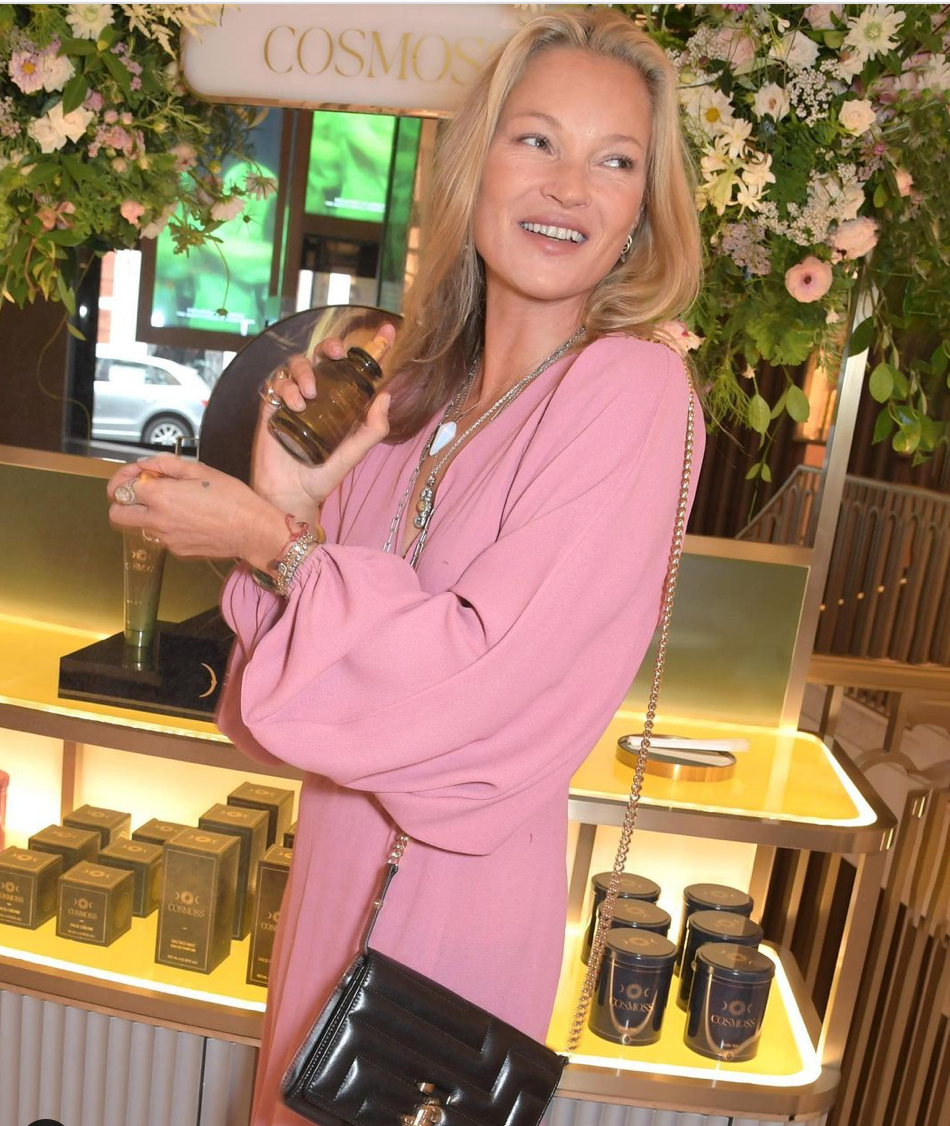 Images courtesy of James Brown
Like Brown, I've been passionate about second-hand clothing since I was a teenager. In those days, it was all about rummaging through church jumble sales; or when I had my Saturday job wages in my pocket, buying an original embroidered 1950s cardigan from the rockabilly stallholders at Affleck's Palace in Manchester (an emporia of inspirational pop-cultural wonderfulness, that is sadly now defunct). It was a pre-digital universe of course – before Pinterest, before Google image search – so trawling the vintage markets was not just a low-cost playground to figure out your personal style, but a way to educate yourself about fashion. 
Second-hand shopping has had a massive rebrand since then. The 21st century pre-loved marketplace is sprawling and wildly diverse, allowing earth-conscious, cost-conscious Gen Zs to shop for Y2K crop tops and sherbet-coloured minis on the likes of Depop, and inspiring some surprising, mega-mainstream hook-ups: I give you the Love Island x eBay partnership. At the luxury end of things, the sleek resale platform Vestiaire Collective has established itself as a mighty fashion force (supercharged with a multimillion-pound investment from the Kering Group). And there is a plethora of newer, niche entrants such as Reluxe Fashion (rigorously curated by its stylish founder, Clare Richardson) and Nina Gabbana Vintage, the online boutique of vintage dealer Marie Laboucarié, whose in-the-know celebrity-client roster includes no less than Rihanna – who, as you may remember, broke the internet when she unveiled her baby bump in that vintage Karl Lagerfeld for Chanel pink puffer jacket.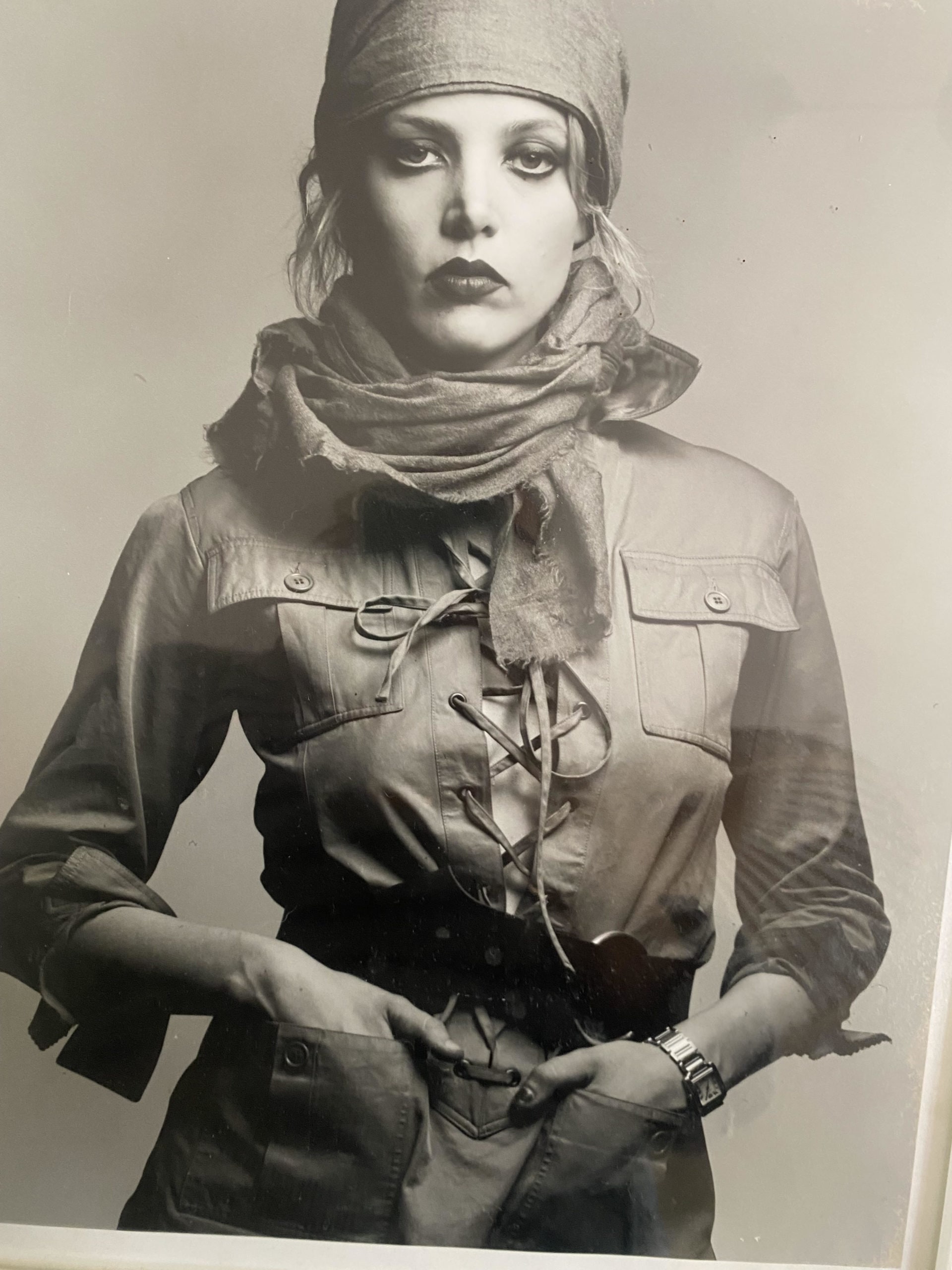 Bay Garnett
Someone who has surfed every wave in fashion's on-off love affair with second-hand is Bay Garnett, a stylist and Oxfam's Senior Fashion Advisor, who is the creative force behind the charity's Second Hand September initiative, which challenges fashion lovers to buy only second-hand in the month of September. When we spoke on the phone last week, she was putting the finishing touches to the Oxfam X LFW Fashion Fighting Poverty live show (subsequently postponed in response to the death of Queen Elizabeth II). Bay explains that when she first did a fashion show with Oxfam in 2016, "it felt very, very outside of the norm. Second-hand clothes were very much outside of the mainstream. But way more people are into it now," she says. "Buying second-hand was always cool, but it wasn't cool in a mainstream way. It's so great that it has taken off; it's amazing. I went into a charity shop the other day and it was like, 'God! There are so many young people in here now'. It's really different." 
Of course, there are many factors at play in 2022 – not least the cost-of-living crisis, which is going to propel shoppers to hunt for bargains in charity shops. Bay also identifies the power of Instagram and social media, which allow anyone to seek out fashion inspiration without the traditional media gatekeepers, as something that empowers shoppers to seek out vintage gems with confidence and knowledge. "People can look at pictures of Debbie Harry or Jean Seberg and go to the source of style. This idea that fashion stories in magazines are giving a singular idea of fashion to the rest of the public doesn't exist anymore. People have access to all sorts of images and things."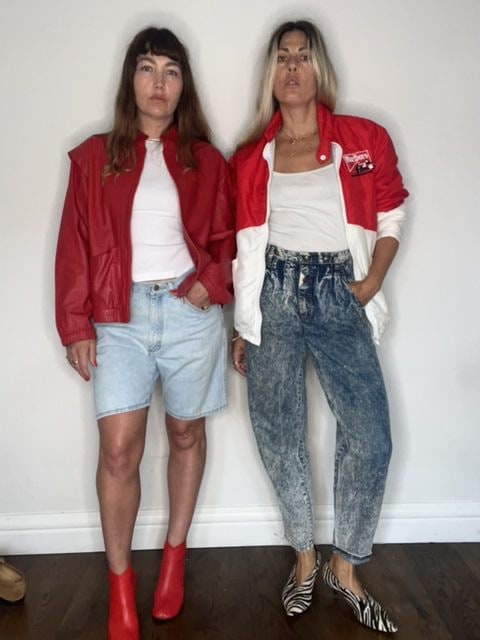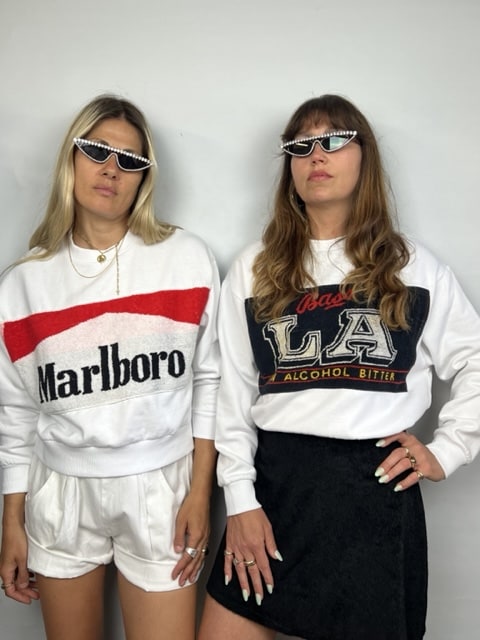 Chillie London founders
Natalie Hartley and Lydia McNeill, the women behind Chillie London, the innovative, cleverly curated online boutique for pre-loved fashion, are similarly driven by a mission to demystify second-hand fashion for women like themselves. Kindred spirits in terms of their style sensibility, the former magazine fashion director and retail guru met by chance. "We had a similar aesthetic in how we like to dress, and we also felt vintage could be a bit intimidating, going into certain places and maybe not wanting to ask the prices of something. Our vision was to be more accessible to people, inspiring and effortless, just to get people to wear vintage clothes and not be afraid," explains Hartley. "It's actually quite an easy thing. And it doesn't have to be head-to-toe. It can just be one simple thing." 
Chillie London has dressed celebrities like Lily Allen and Miquita Oliver and in the next issue of Soho House magazine, they have styled a glorious, decadent fashion story (shot by Tung Walsh) using entirely second-hand fashion. All this attracts eyeballs; however, they see their real, true success in dressing real women. "There's a lot of word-of-mouth, people talking over Instagram, writing about how they bought a dress and then took it to a tailor and changed it because they couldn't bear not having the dress," recalls Hartley, with a smile. "The energy between us and the customer makes such a difference." 
The co-founders' professional rigour in editing the Chillie London 'collection' makes their site incredibly easy to navigate. "We are aiming towards people of our age, who don't have time to trawl for hours on end," says Hartley. "Everything is organised by colour," adds McNeill. "It makes it a lot easier for the customer to choose something they actually really love, rather than go, 'Oh, that's kind of cool, I'll buy it', and then never wearing it. If you follow us, we give you ideas of how to wear colours and which colours go nicely together, and that's how we kind of play with things." 
"There's a lot of word-of-mouth, people talking over Instagram, writing about how they bought a dress and then took it to a tailor and changed it because they couldn't bear not having the dress," recalls Hartley, with a smile. "The energy between us and the customer makes such a difference." 
Chillie London
In a contemporary fashion universe plagued by oversupply, nightmarish global supply chains and the environmental horror show of so much fast fashion, how can anyone resist this new era of thrifting? It is still a conceptual leap for some, so I go back to Garnett to ask how she converts those who have yet to see the light. She tells me she is planning to sell off some of her vintage archive in a special sale (okay, this is tempting), and she has another little tip for those who might want to dip a baby toe into the water: "Buy the new brilliant charity shop gift cards. I got given one and I love it. You can buy in Traid, Crisis, Shelter, Marie Curie, Tesco and Sainsbury's," she tells me. "I would also say that if you love fashion and you get into second-hand, you'll get things that no one else will have. And you will go to the source of the ideas and that is really inspiring. That's not to say you can't buy fashion anymore, but if you find something vintage that you love, you'll be more excited about it, because it's a one-off."