August | The Edit
8 White Shirts to Love Forever
Discover our edit of the timeless wardrobe staple from our favourite responsible brands
Morgane Nyfeler
There's a reason why the classic white shirt has endured in our wardrobes through the years. Effortlessly chic and perennially stylish, nothing oozes quiet confidence better than a white shirt however you choose to wear it . Whether for an office ready look, elegant soirée, weekend brunch or beach hang out, the white shirt lends itself to a host of dress codes and is the perfect versatile layer that transcends seasons and trends with stylish aplomb.
From relaxed, androgynous silhouettes through to Saville row tailored, there are numerous iterations of this iconic wardrobe staple and here's our round up of some of the best planet-friendly brands to get the look.
Cover image courtesy of With Nothing Underneath.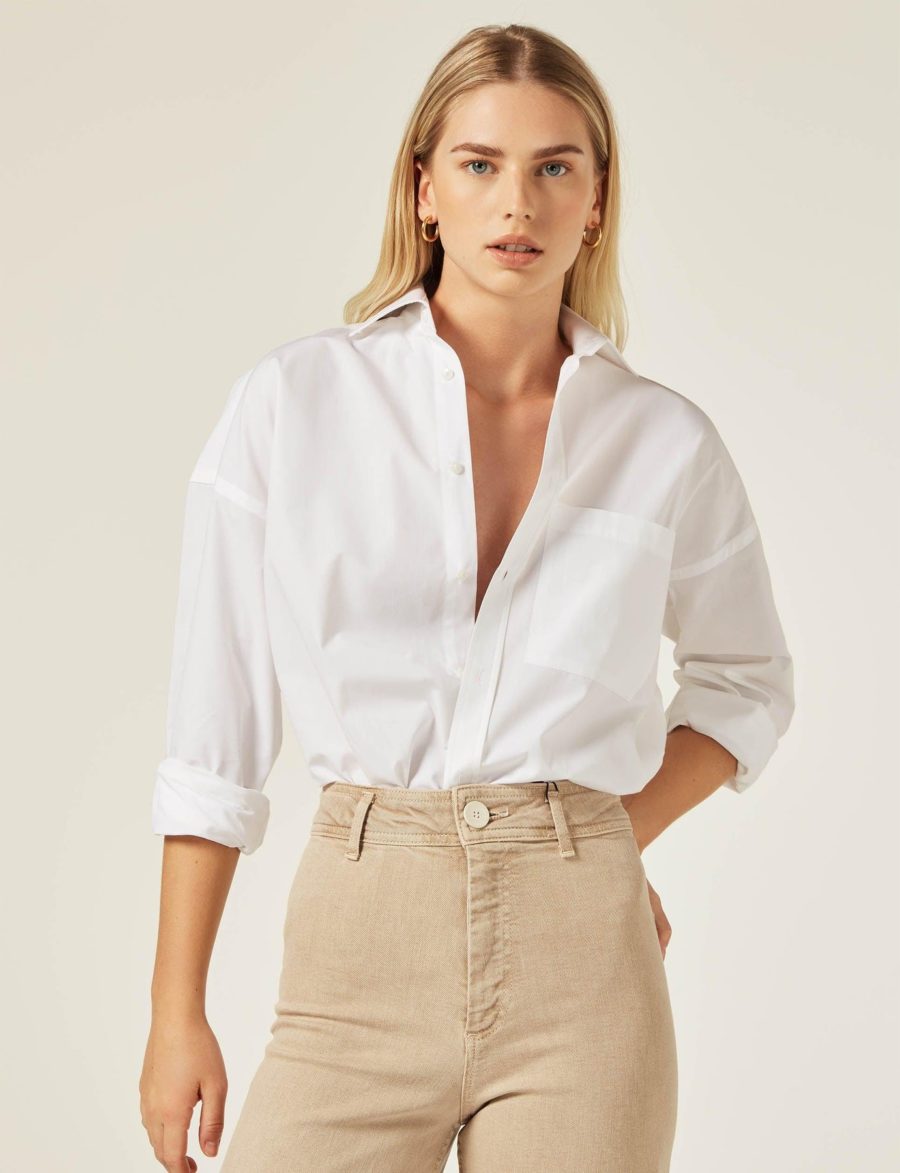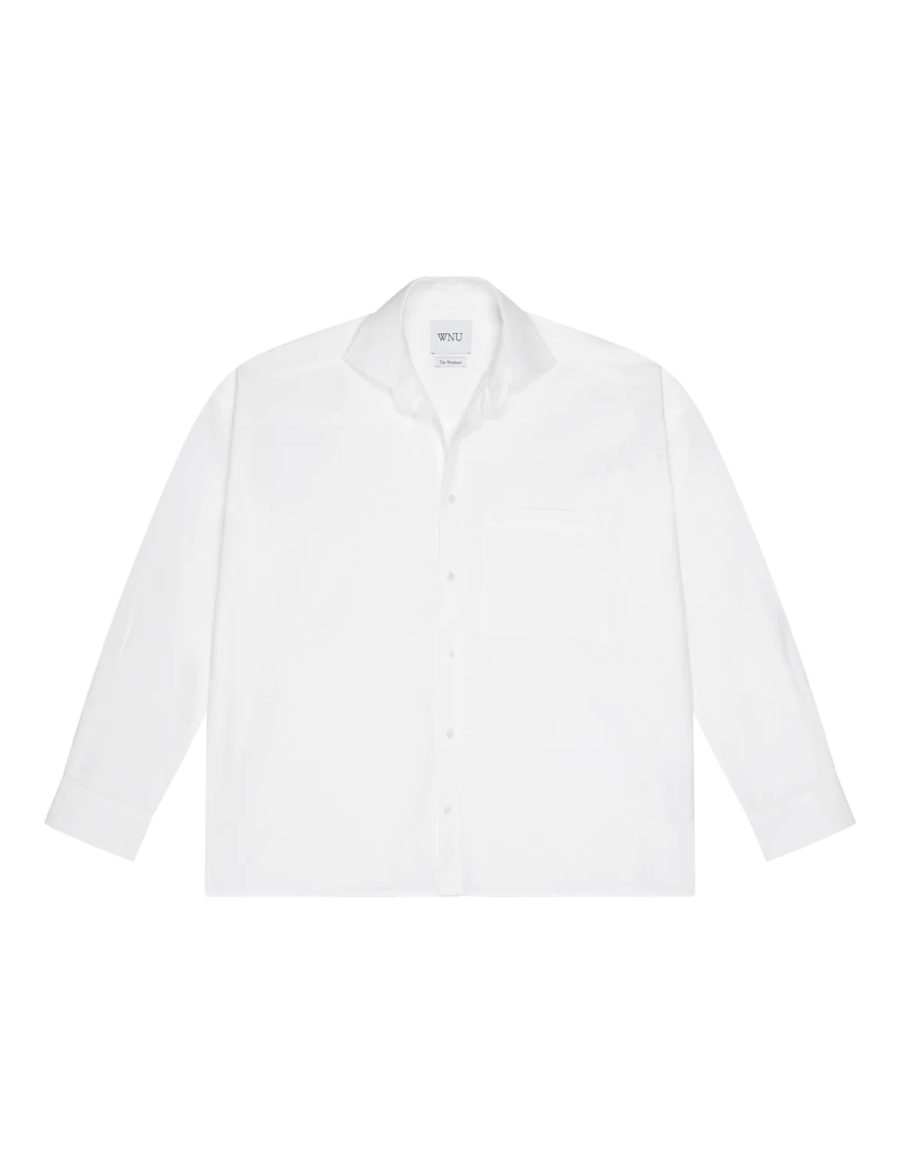 With Nothing Underneath, The Weekend: Poplin White, £95, withnothingunderneath.com
With Nothing Underneath
WNU has been perfecting its shirts to become pared back, timeless wardrobe essentials. Inspired by British tailoring and style icons such as Jane Birkin and Carolyn Besette, the simple yet hard working pieces come in a wide range of materials and shapes, including men's-inspired styles that have a crisp, classic look.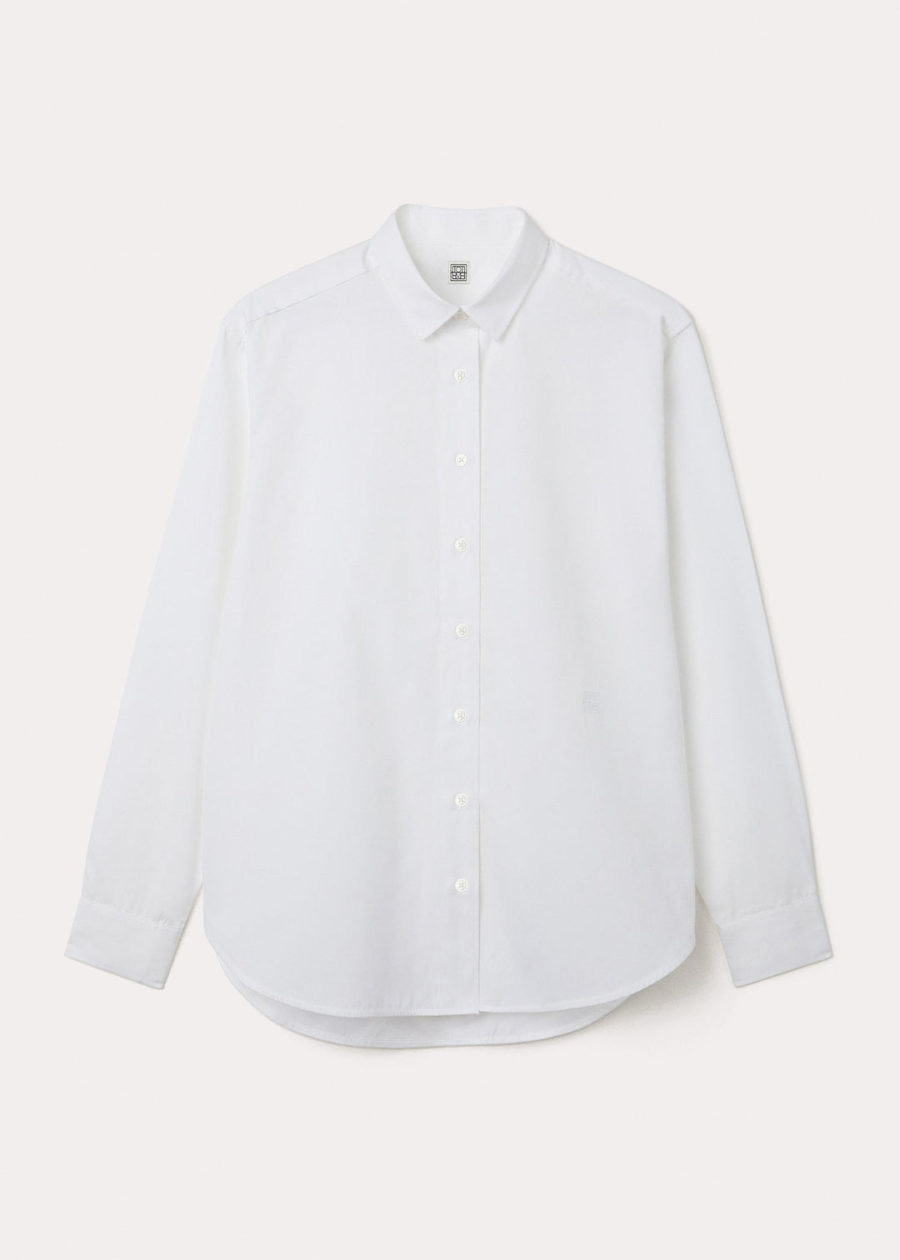 Toteme, Signature Cotton Shirt White, £230, toteme-studio.com
Toteme
Toteme's purpose is to define a dress code and uniform for the modern woman, which wouldn't be complete without the effortless white shirt. The brand's signature shape is slightly oversized and crafted from crisp organic cotton poplin – a relaxed yet chic profile that's endlessly versatile.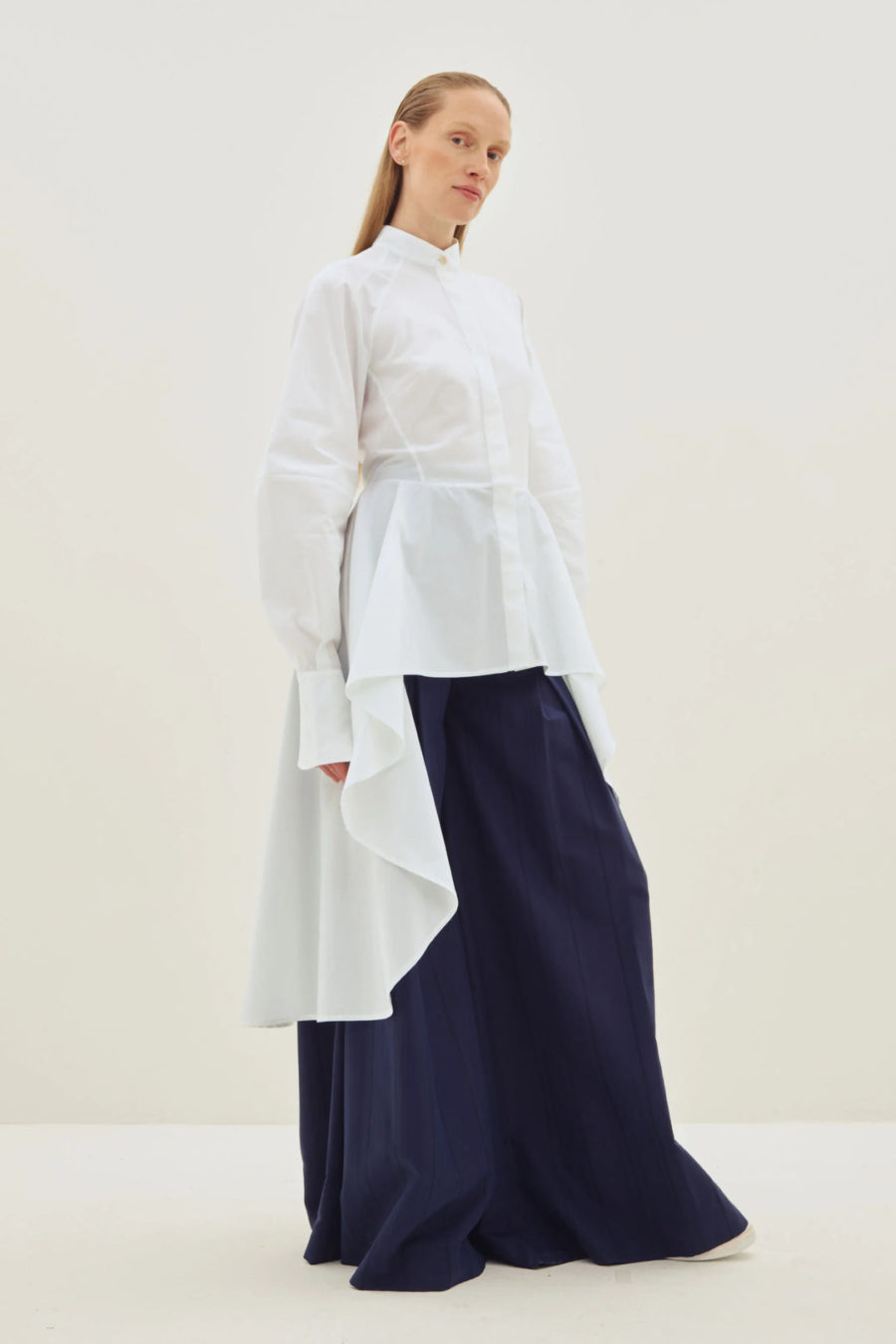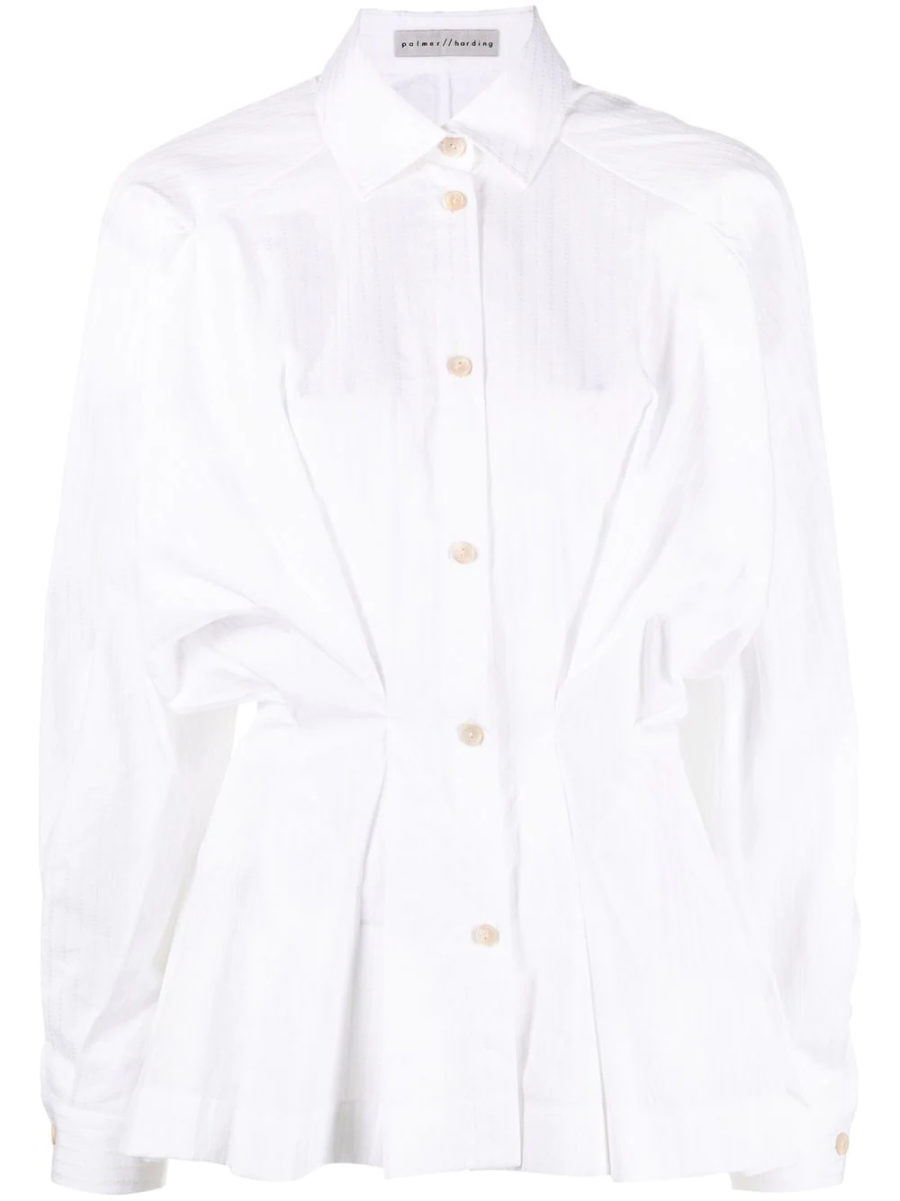 palmer // harding, Tranquility Long Shirt, £415, palmerharding.com
palmer // harding
Shirt experts Levi Palmer and Matthew Harding know a thing or two about a forever shirt. The CSM alumni have been designing many iterations since 2011 without losing an ounce of elegance and feminine appeal. Elevated detailing and experimental draping techniques transform this staple into a creative, high fashion garment that will stand the test of time.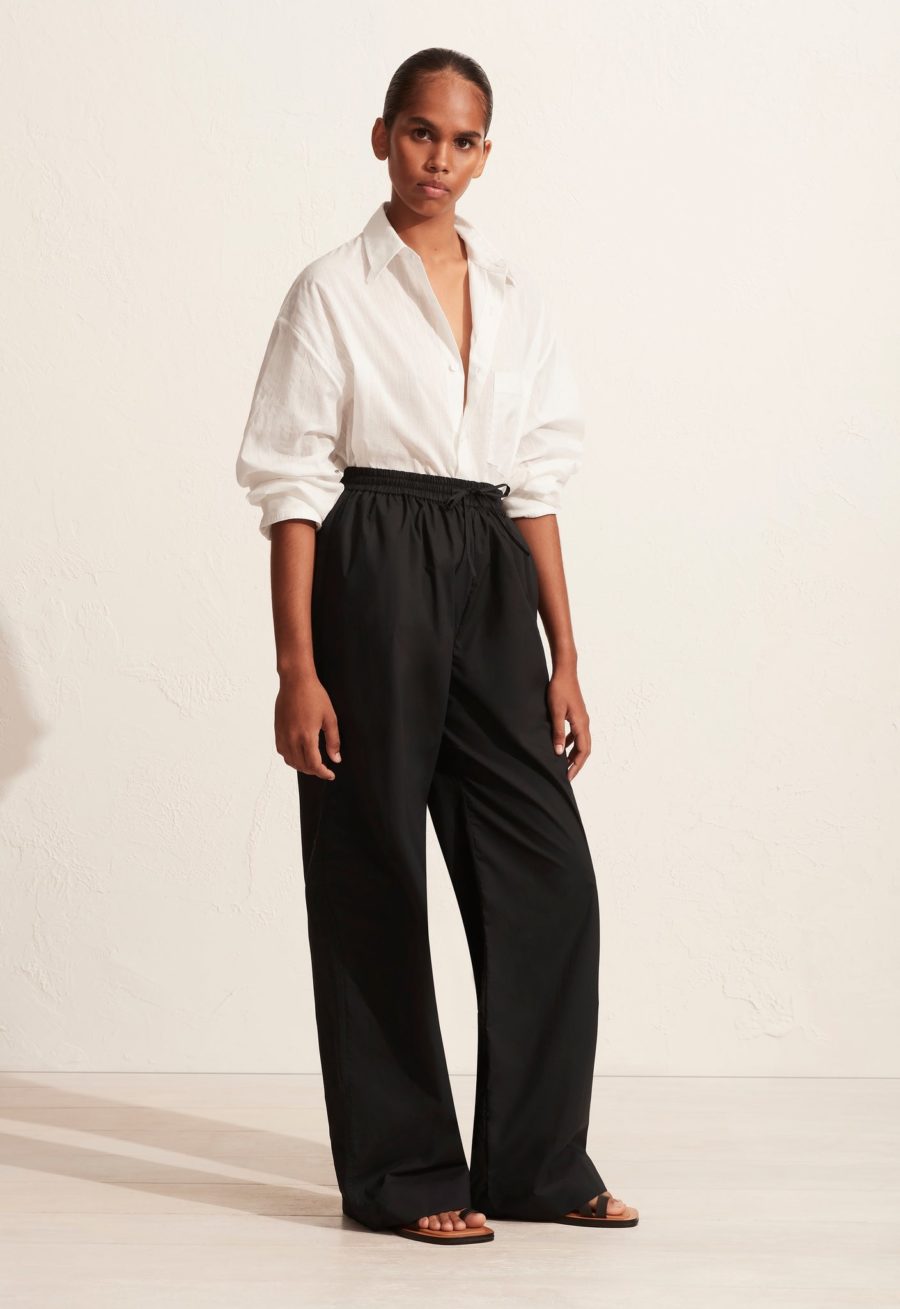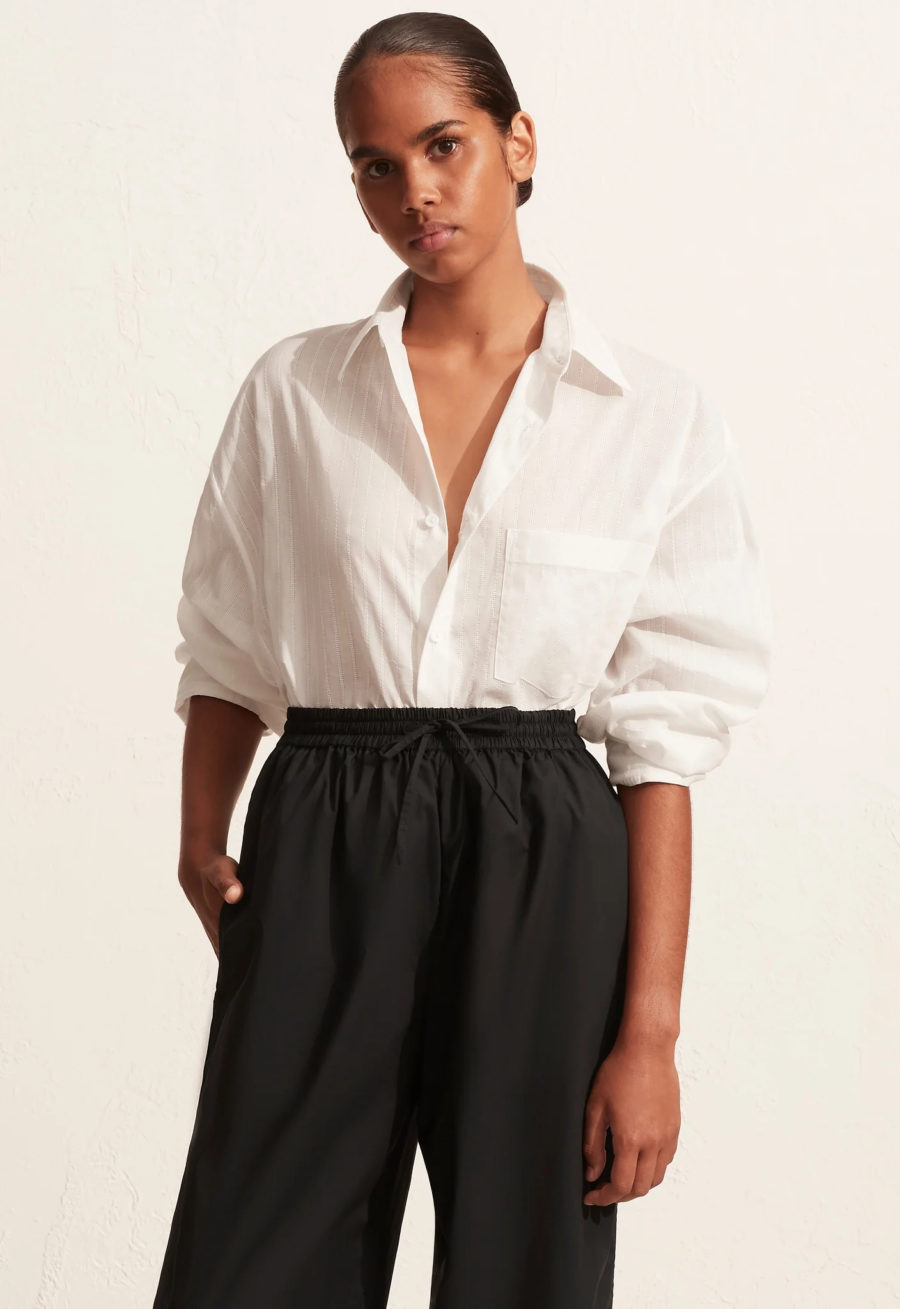 Matteau, Embroidered Oversized Shirt, £274, matteau-store.com
Matteau
The Sydney-based brand creates simple and considered classics as the antithesis of disposable, trend-led items. Manufactured in Australia, the timeless shirts are designed with the quiet charm and quality you can expect from a luxury label. This lightweight oversized style is the ideal layer over swimwear after a long day spent on the beach.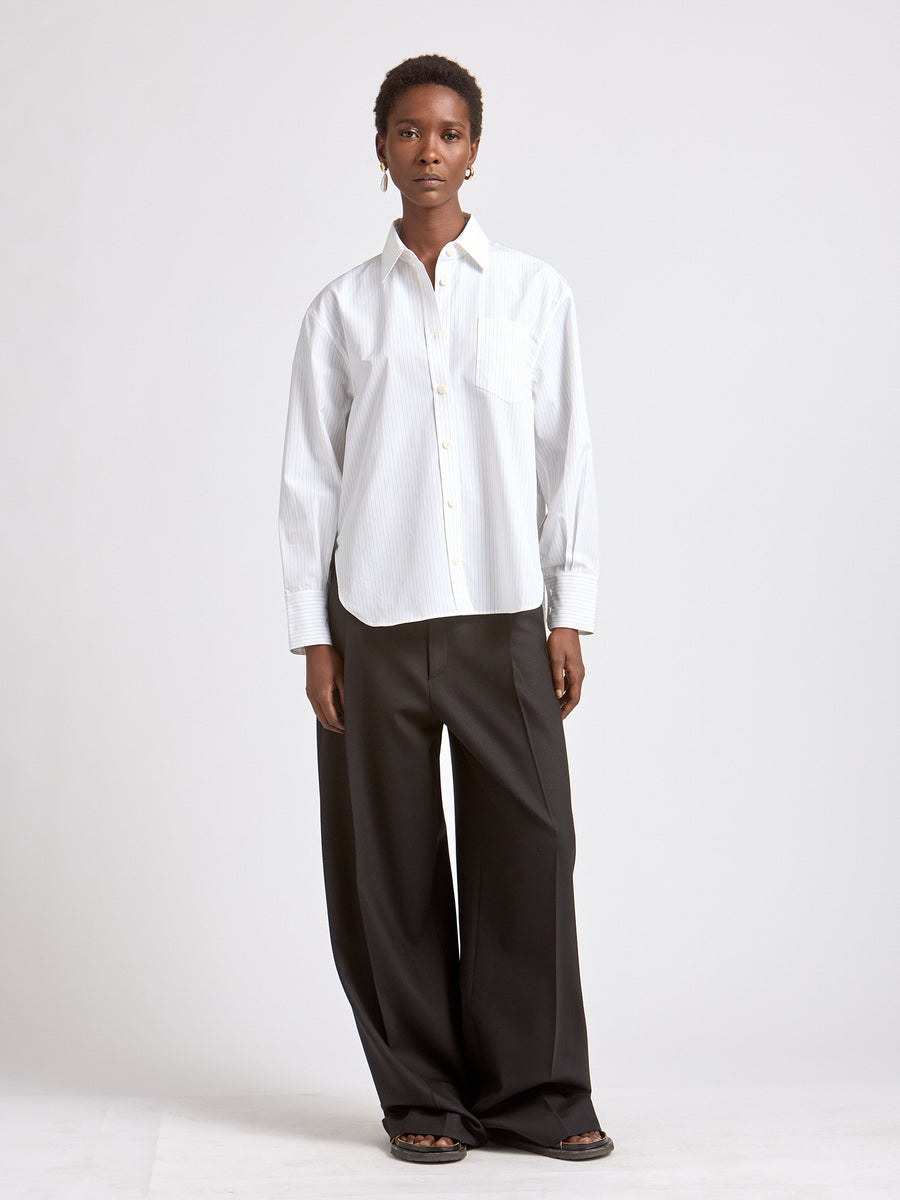 Maria McManus, Organic Cotton Oversized Shirt in Fine Stripe, £376, mariamcmanus.com
Maria McManus
After years working in the fashion industry, Maria McManus started her eponymous label in 2020 by offering carefully crafted clothing both in sartorial and environmental terms. Based in New York, her less-is-more ethos applies to the impeccable organic cotton shirts that will become bedrocks of your everlasting wardrobe.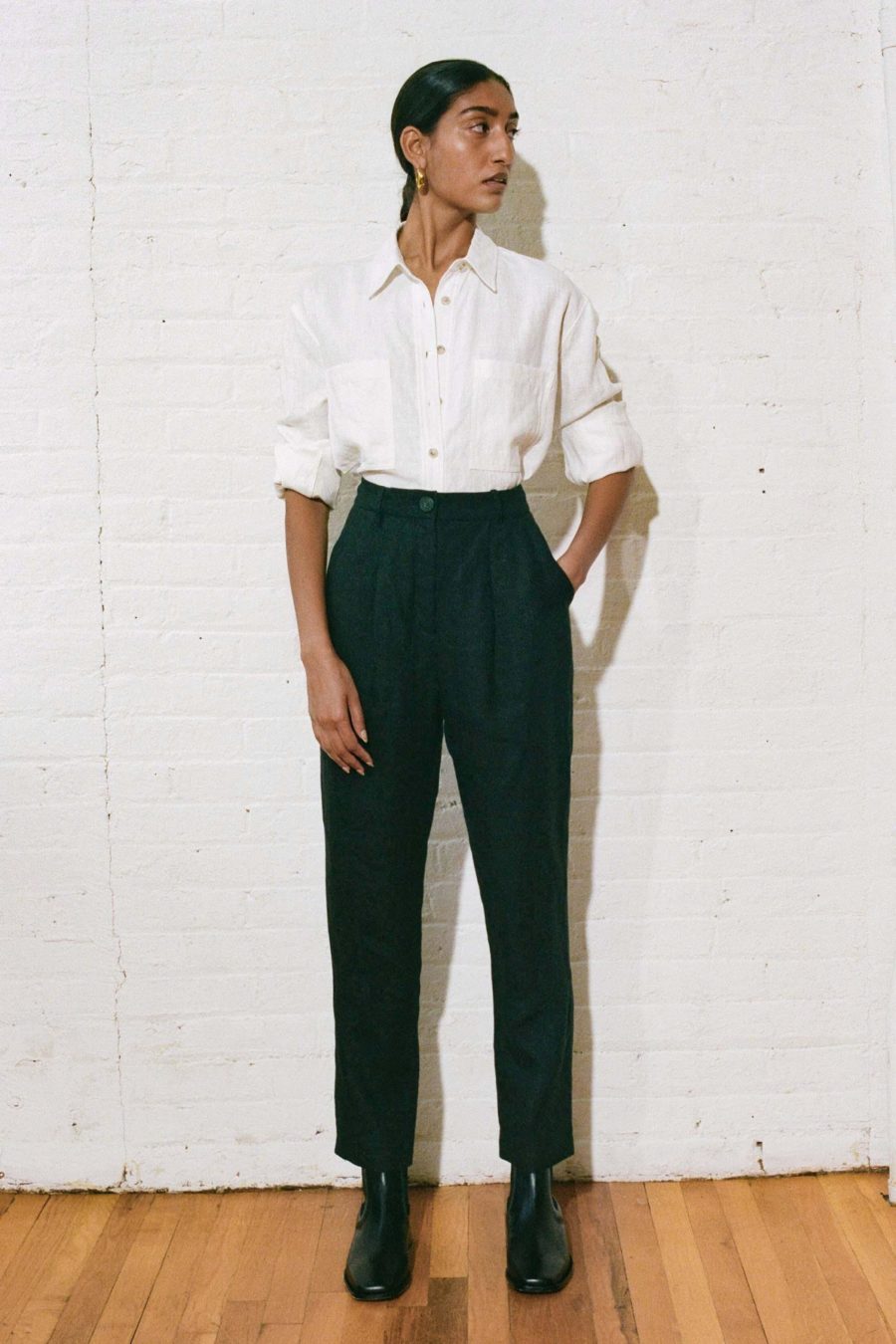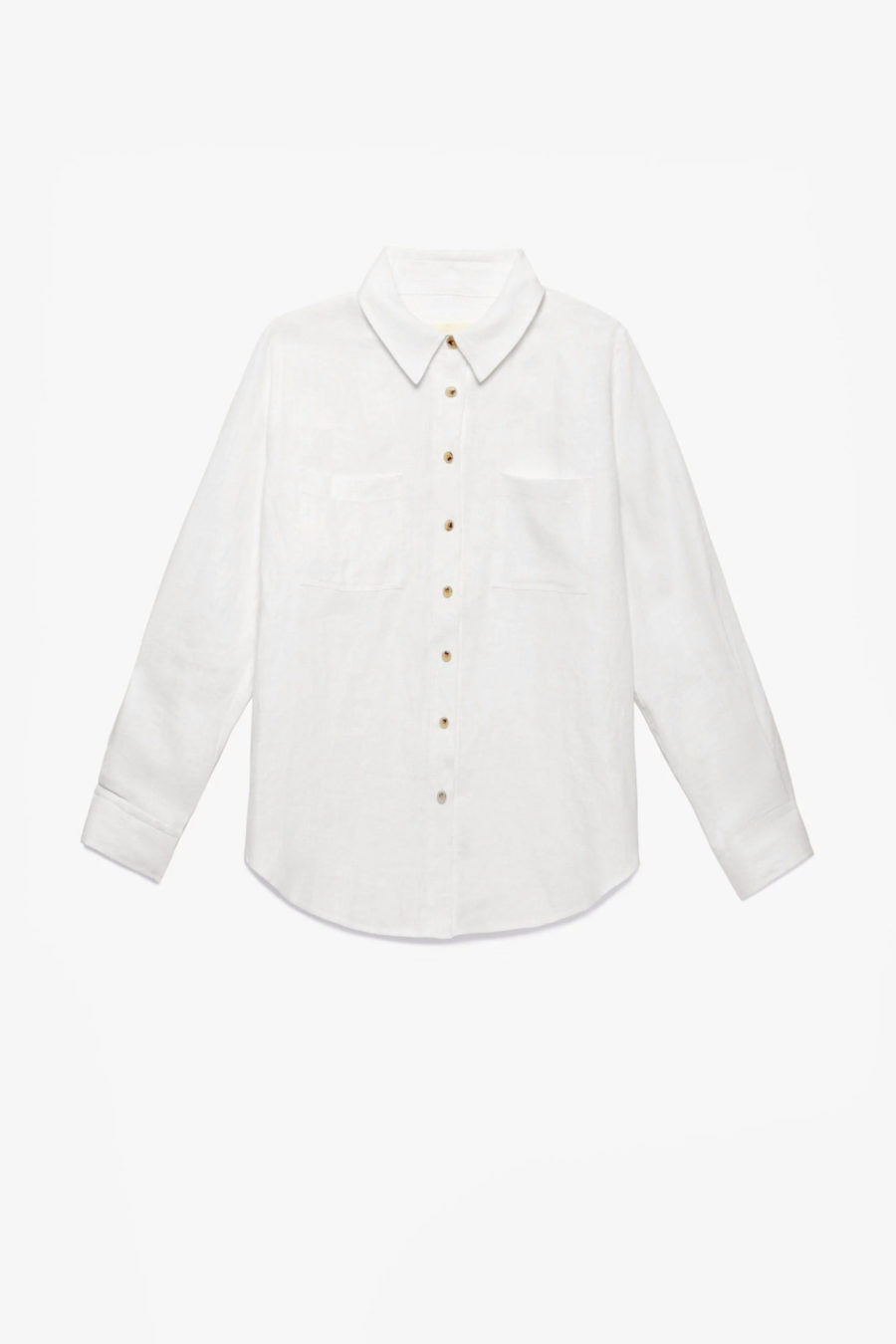 Mara Hoffman, Adele Top, £405, marahoffman.com
Mara Hoffman
Committed to encouraging mindful fashion habits, designer Mara Hoffman has put sustainability at the heart of her namesake label since 2015. The highly desirable pieces, including this eco-friendly hemp overshirt, are responsibly made to last and contribute to regenerating our global environment.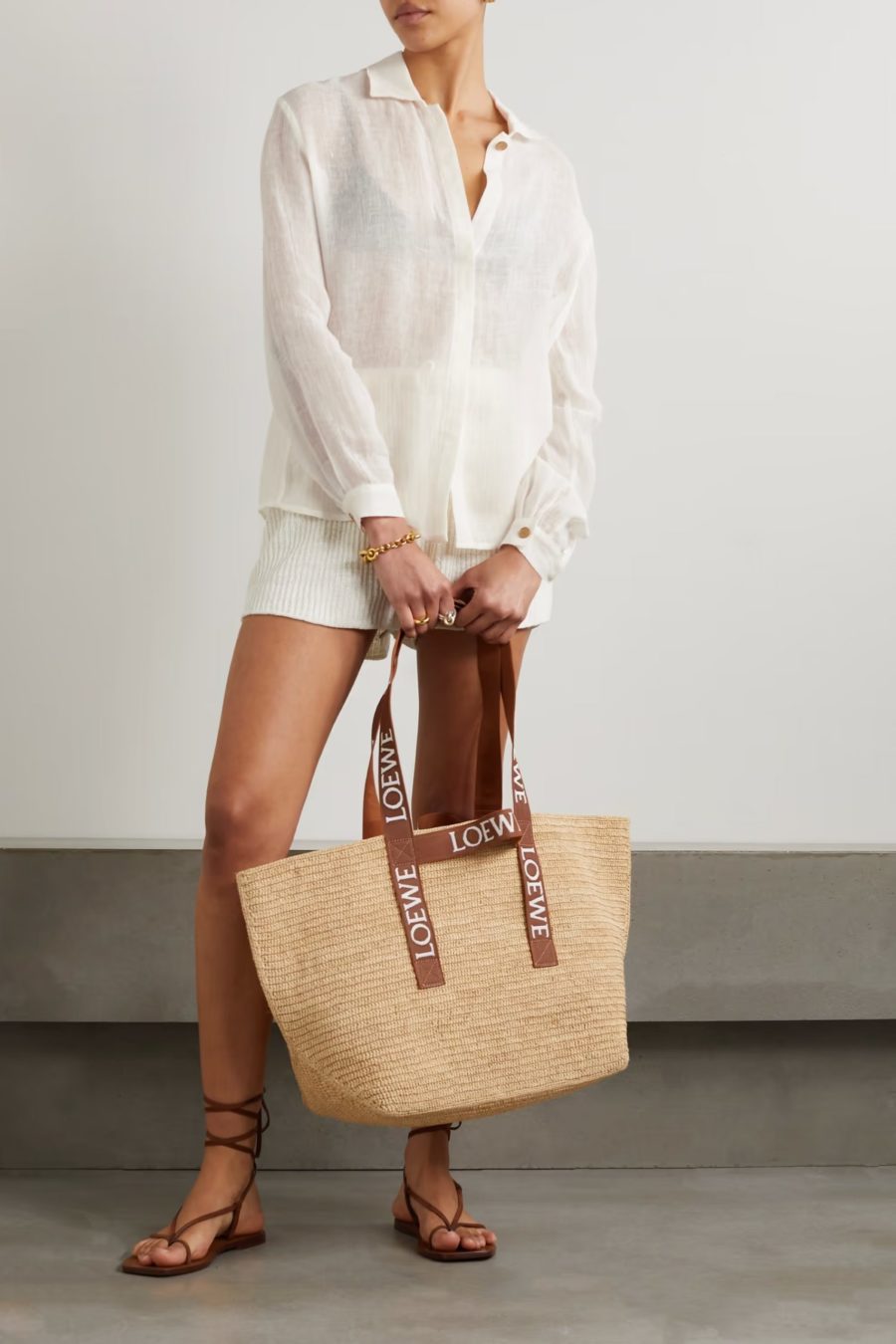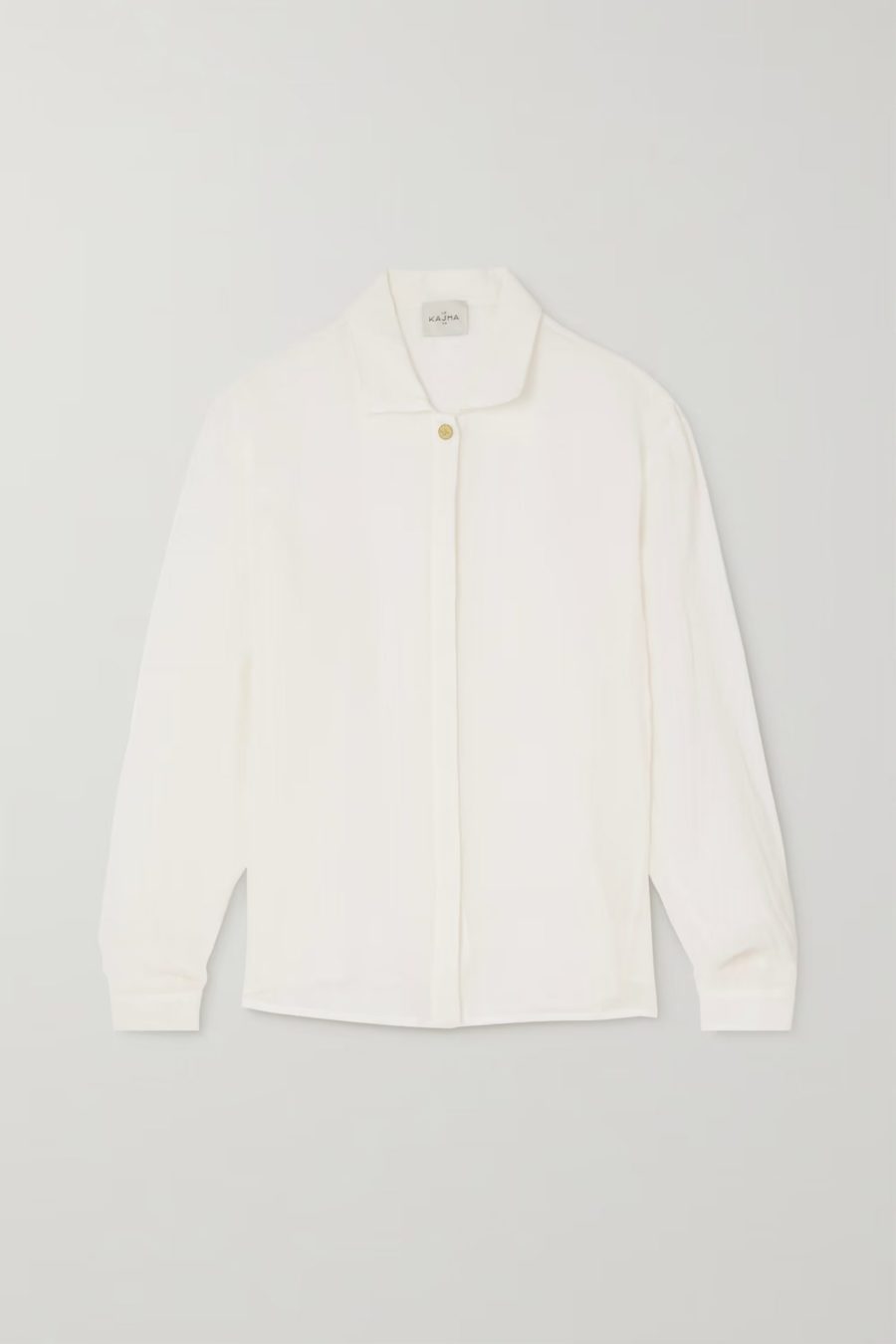 Le Kasha 1918, Sanbu Linen Shirt, £395, available from net-a-porter.com
Le Kasha 1918
Organic, natural and noble materials dictate Le Kasha's collections which are produced locally in its Paris atelier. Originally founded in 1918 as a cashmere heritage brand, it relaunched almost a century later with the same knack for luxurious textiles and travels. With its relaxed, easy-to-wear fit, the linen shirt is a holiday hero that translates effortlessly to the office on hot summer days.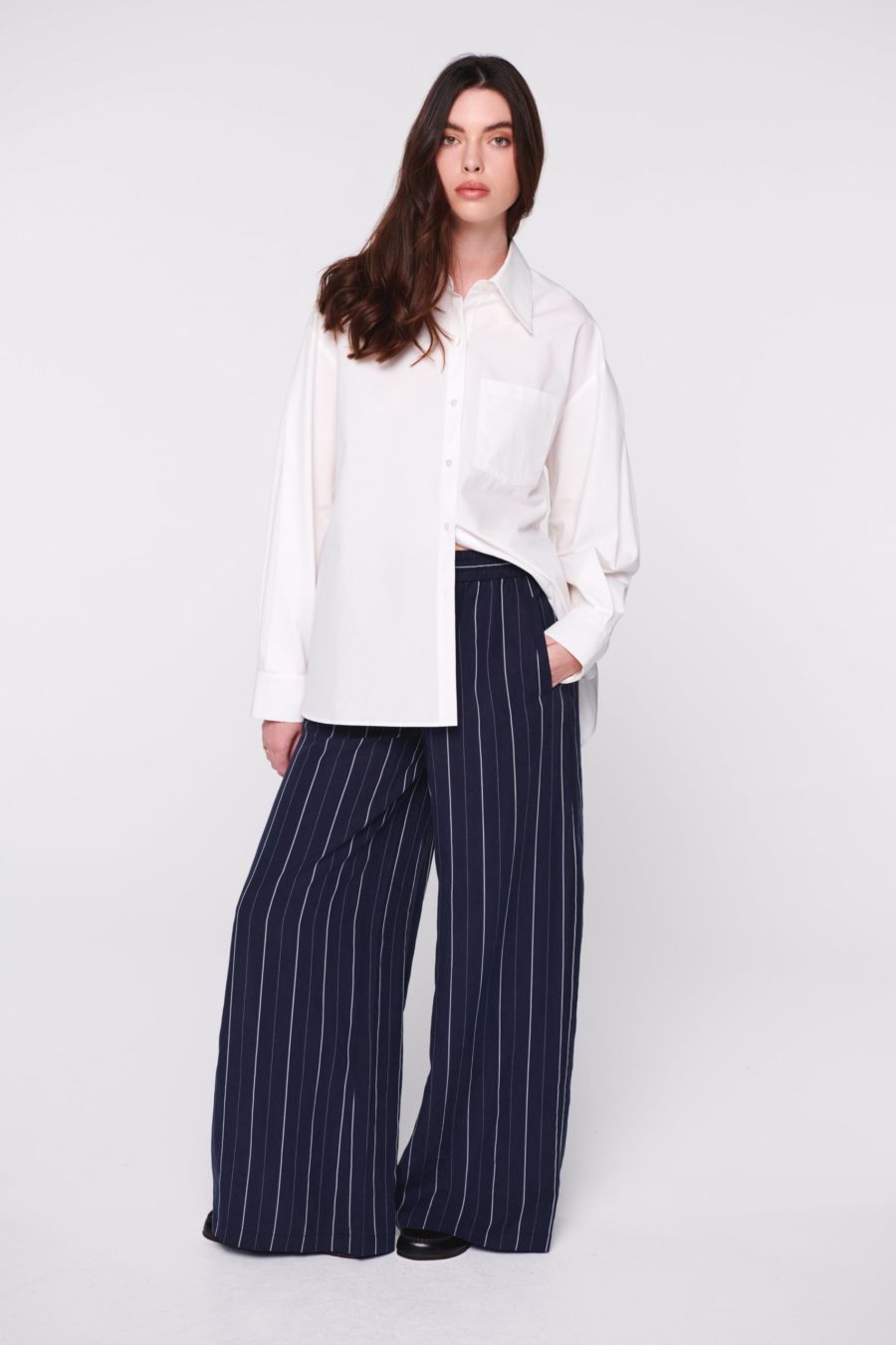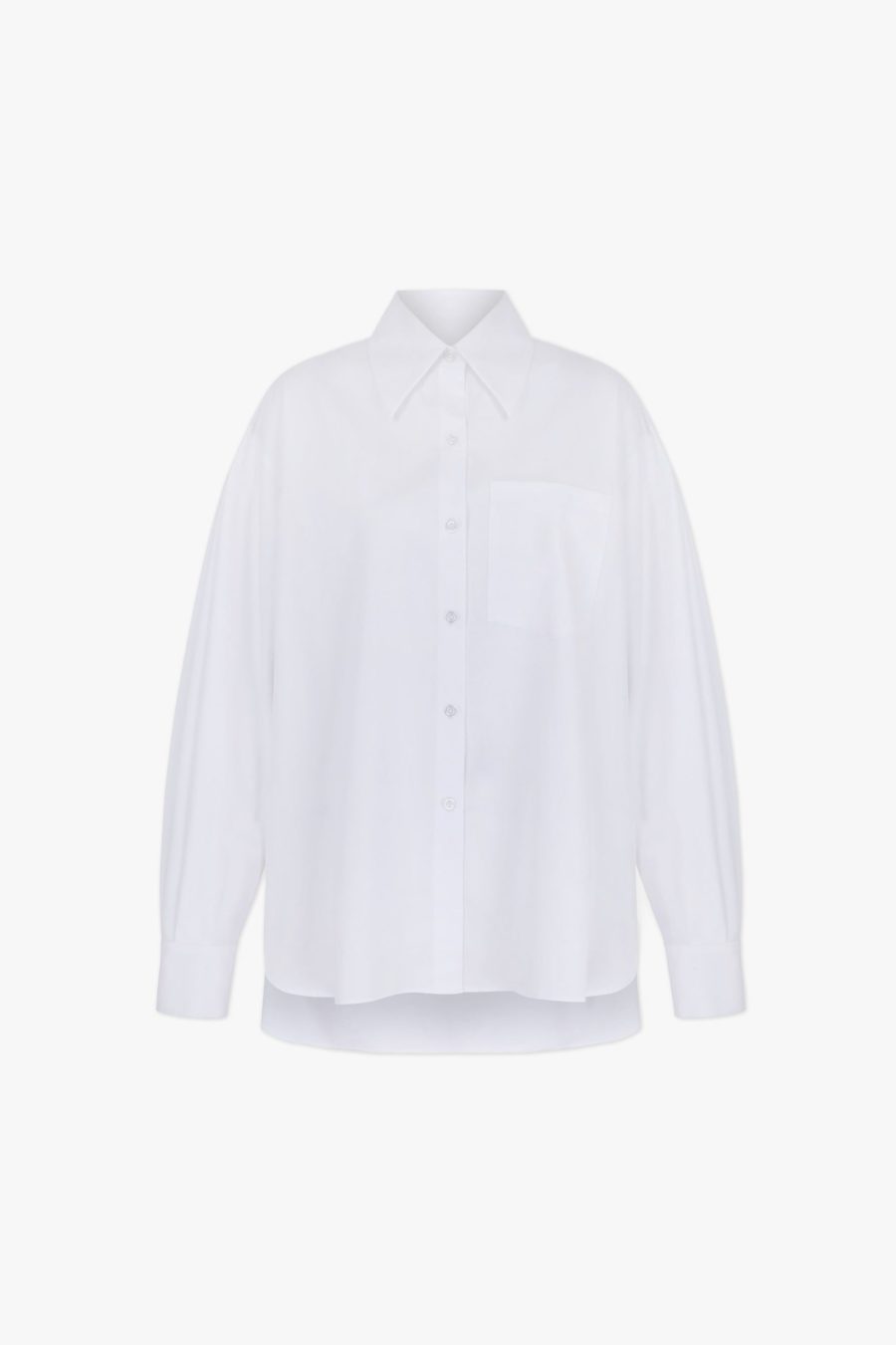 Aligne, Jocelyn Oversized Barrel Sleeve Shirt, £79, aligne.co
Aligne
Born and based in London, Aligne is the go-to conscious brand for stylish working women. With its timeless aesthetic, the label crafts quality clothes that are true wardrobe building blocks, such as this contemporary oversized shirt that can be dressed up with a suit or down with denim.