November | The Edit
8 Jewellery Brands We Love
They use ethical gemstones, lab-grown diamonds and recycled precious metals to create planet-friendly pieces ranging from the opulent to the sleek. Here are some of our favourite jewellery brands creating original modern pieces to wear and cherish forever
Morgane Nyfeler
Investing in a piece of fine jewellery, whether for yourself or as a gift, is an emotional and considered process quite unlike any other. Such an investment demands a piece that promises longevity and inspires love, so it can be handed down and cherished through generations. Increasingly, we want to choose pieces that are as beautiful inside as they are outside, favouring brands whose ethical values are as special as their aesthetics. So whether you are a maximalist or a minimalist, discover our curation of brilliant jewellery makers combining sustainability with contemporary appeal, and get set to celebrate your personal style.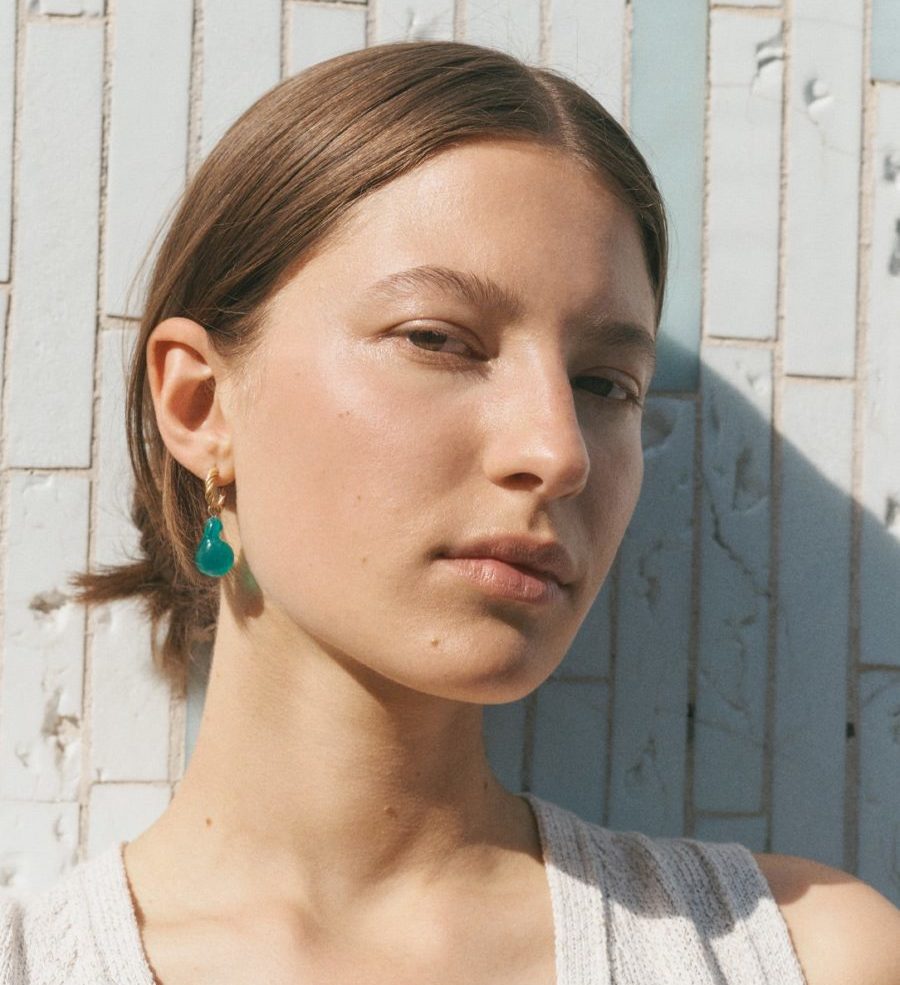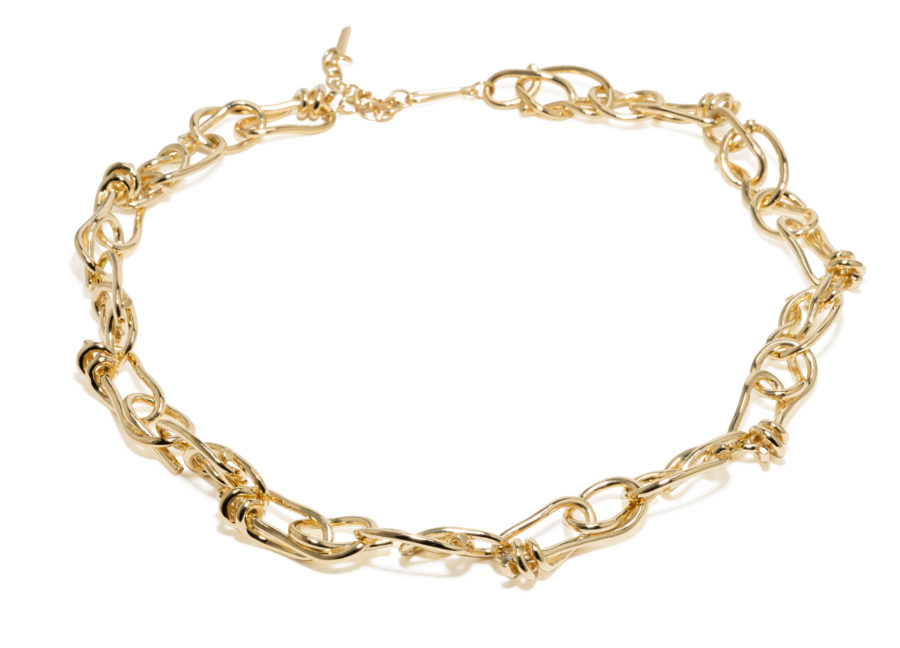 Images courtesy of Completedworks
Completedworks
Working primarily with high quality, recycled metals, ceramics, and conflict-free diamonds, Completedworks's sculptural pieces are loved by fashion insiders, artists, actors and activists alike. From her studio in London's Marylebone, founder Anna Jewsbury works with a team of master artisans to create jewellery that transcends trends. In time for the gifting season, the brand has launched an exclusive capsule collection at Dover Street Market featuring six flowing rope-inspired pieces with knots and twists in recycled silver, gold-plated brass and white topaz.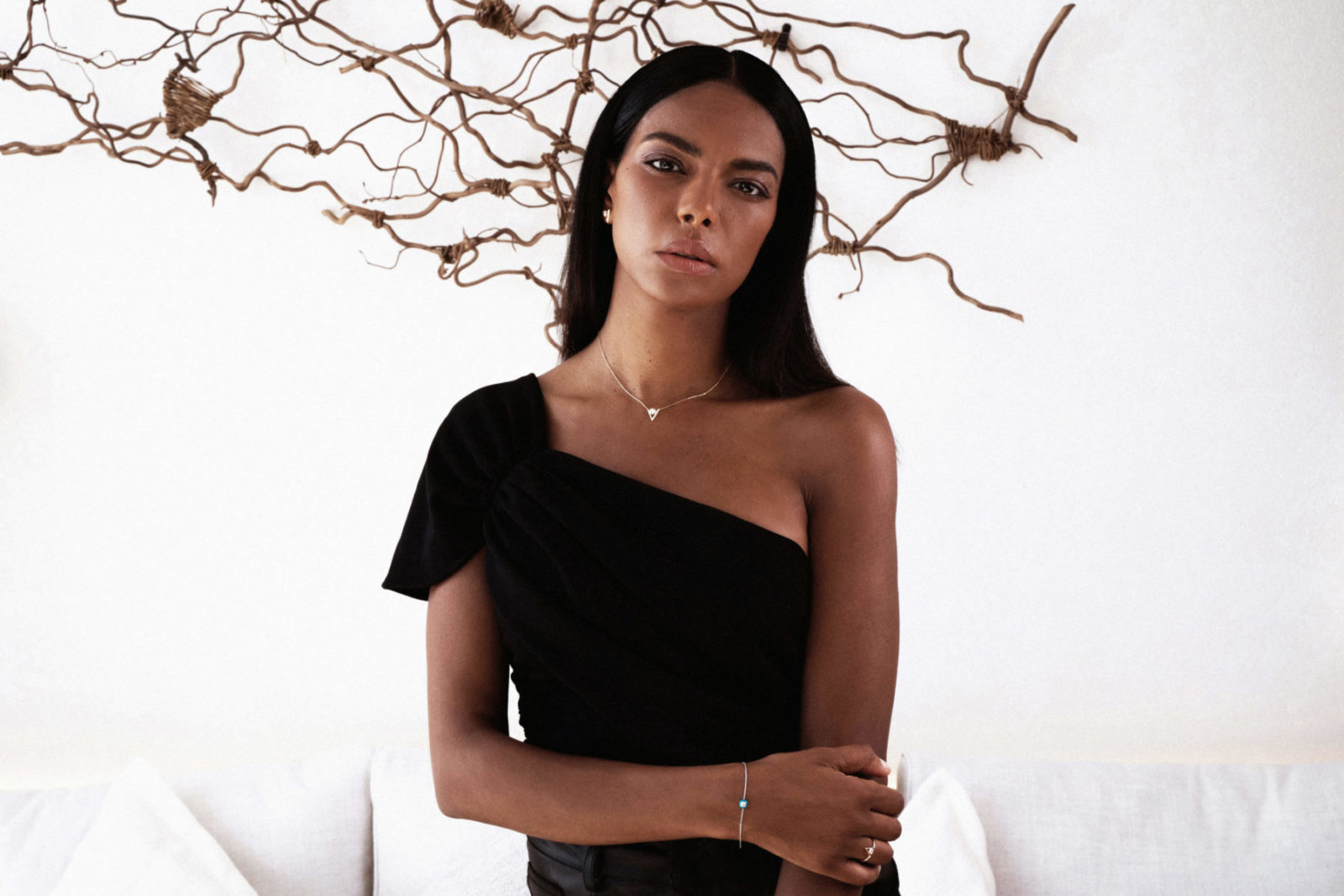 Image courtesy of Vrai
Vrai x Malaika
We love it when our purchases contribute to a good cause, so we're thrilled by the collaboration of carbon-neutral lab-grown diamond brand Vrai and girl-empowering non-profit Malaika. Featuring a Vrai created diamond, grown in their own Diamond Foundry in the US, in a ceramic halo on a sterling-silver chain, the Aura Solitaire bracelet is a playful staple now available in yellow, as inspired by drawings from girls of the Malaika School in the Democratic Republic of the Congo. For Giving Tuesday on 28 November, the LA-based global brand is also releasing, alongside the bracelet, an edit of Vrai's ambassador, Congolese model and Malaika founder Noella Coursaris Musunka's favourite pieces, with 10 per cent of all proceeds benefitting the non-profit.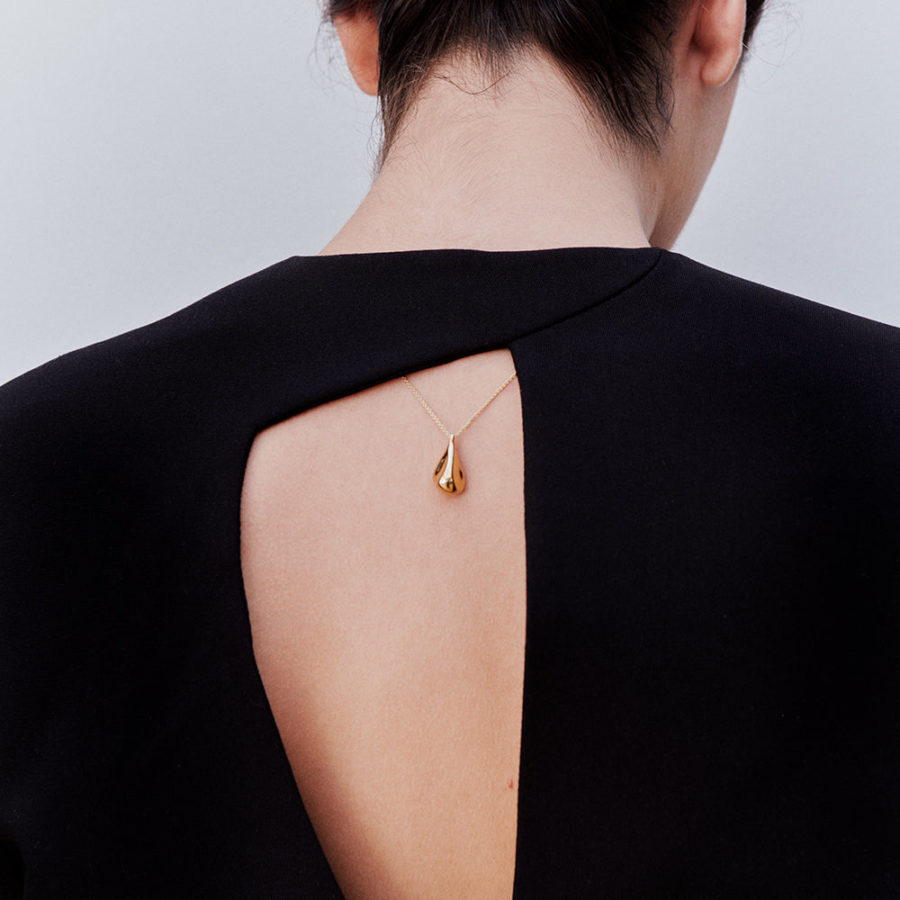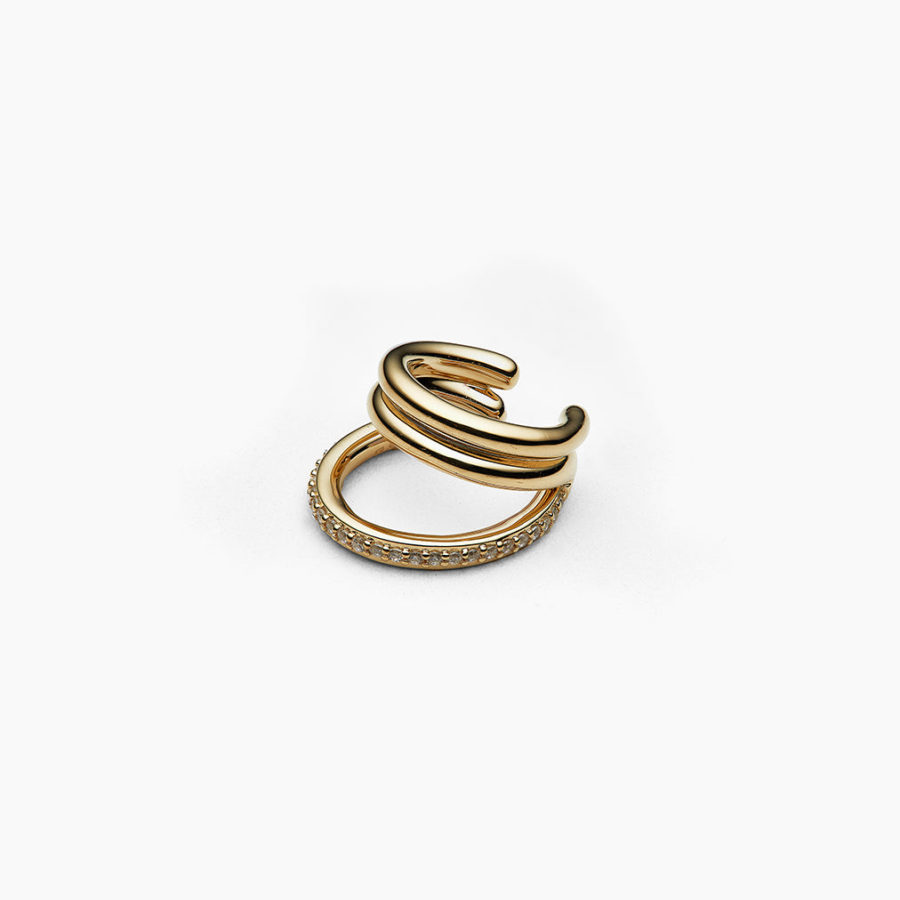 Images courtesy of Otiumberg
Otiumberg
Founded by sisters Christie and Rosanna Wollenberg in London, Otiumberg offers modern fine and demi-fine jewellery heirlooms, crafted with responsible metals and gemstones, and designed to be stacked and layered together. Instead of seasonal drops, the certified B-Corp brand focuses on slow production, curated collections and meaningful pieces that last, while partnering with workshops in India and Thailand that are committed to a high level of ethical practice.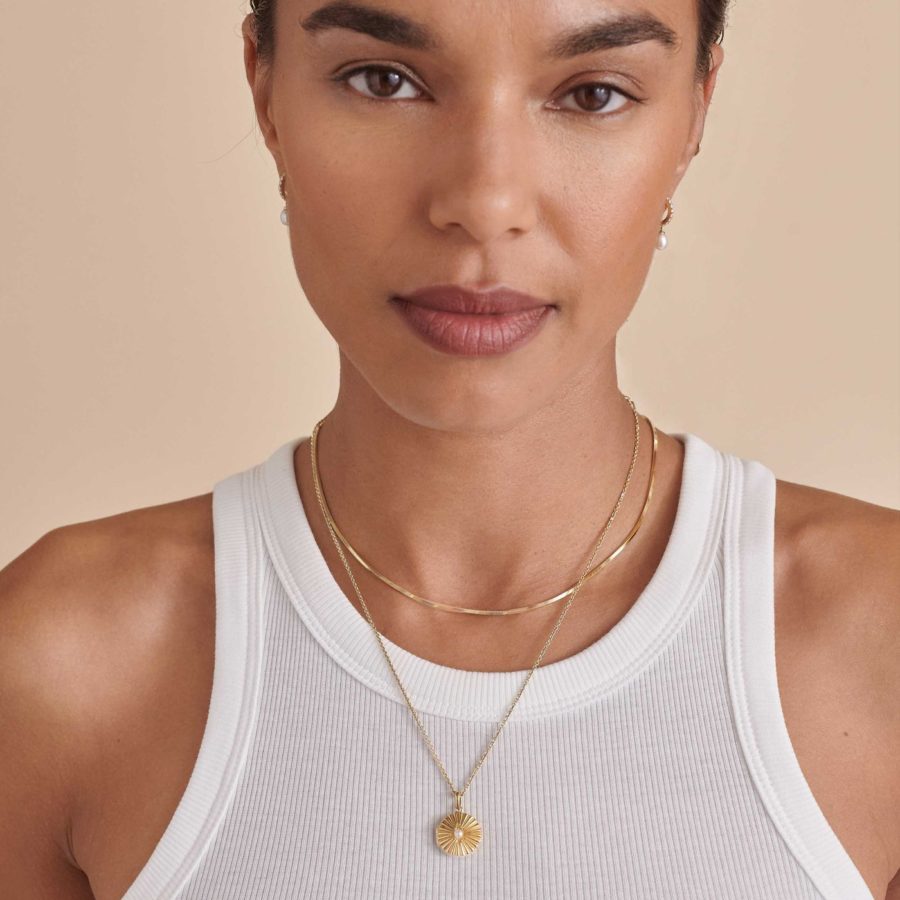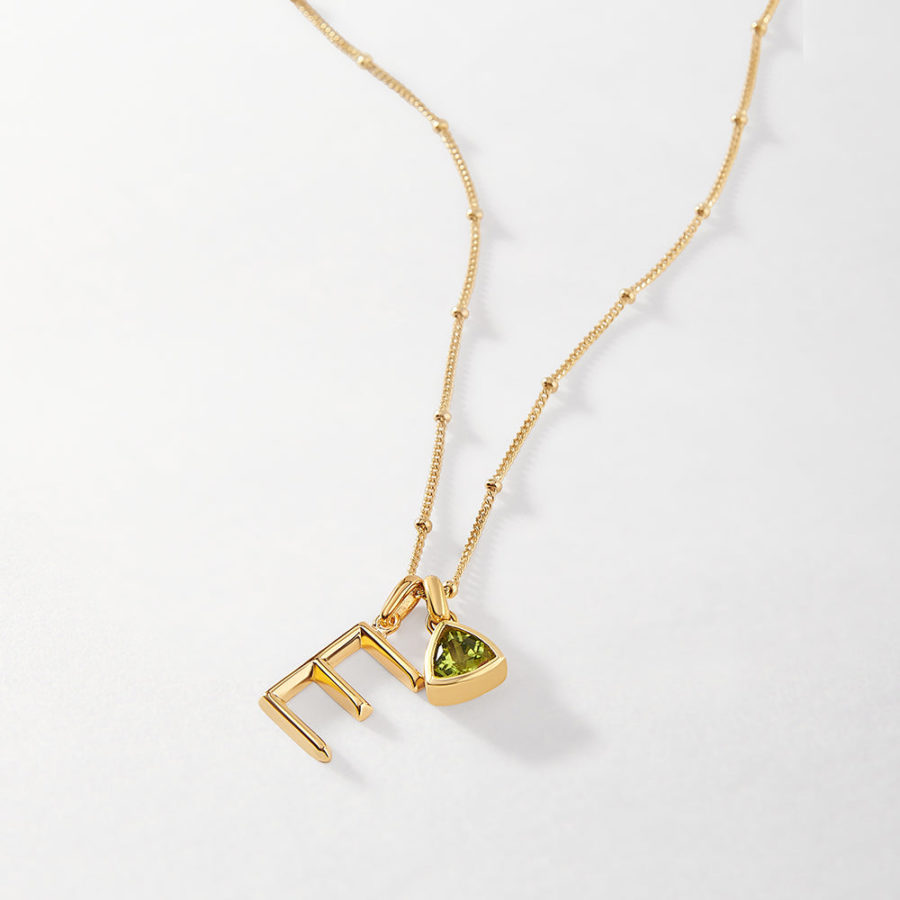 Images courtesy of Edge of Ember
Edge of Ember
This brand's Singapore-raised founder Lynette Ong has made a point of highlighting Asian craftsmanship and only working with certified producers who share her ethical values. The London-based brand's everyday fine jewellery is made with sustainably sourced lab-grown diamonds and recycled metals that are gold plated in house. Initial charms, zodiac necklaces and engravable jewellery pieces make individualised gifts that can be sent back to the brand at the end of their life to be melted and recycled into new treasures.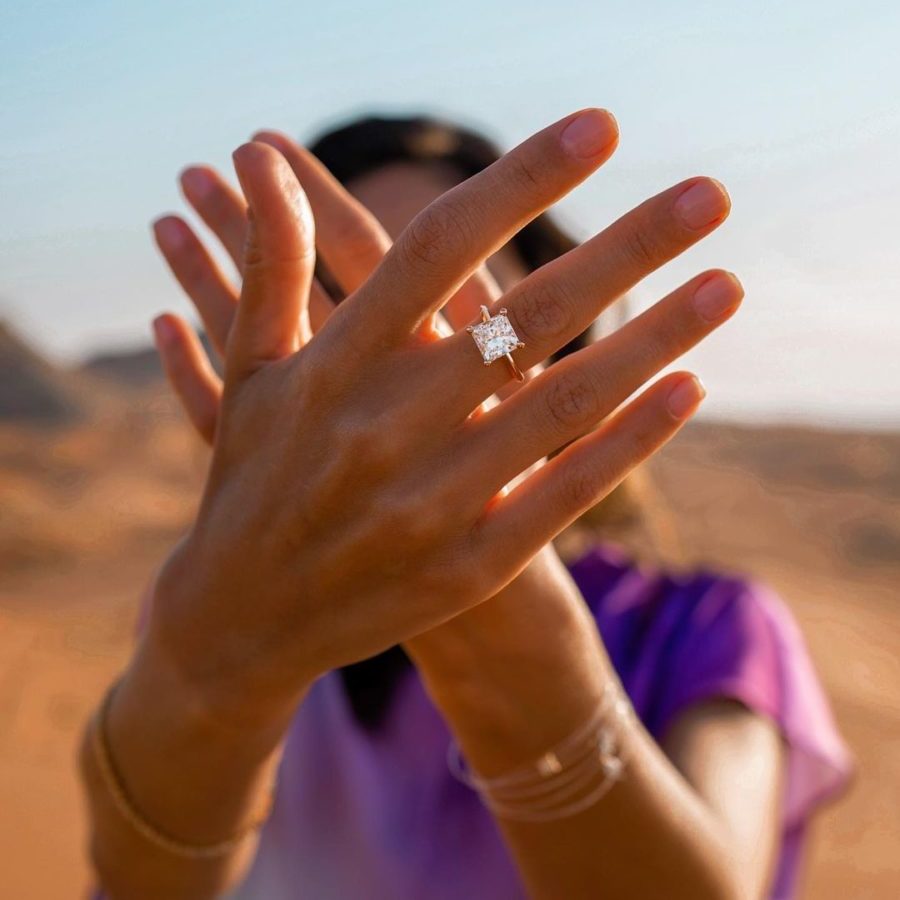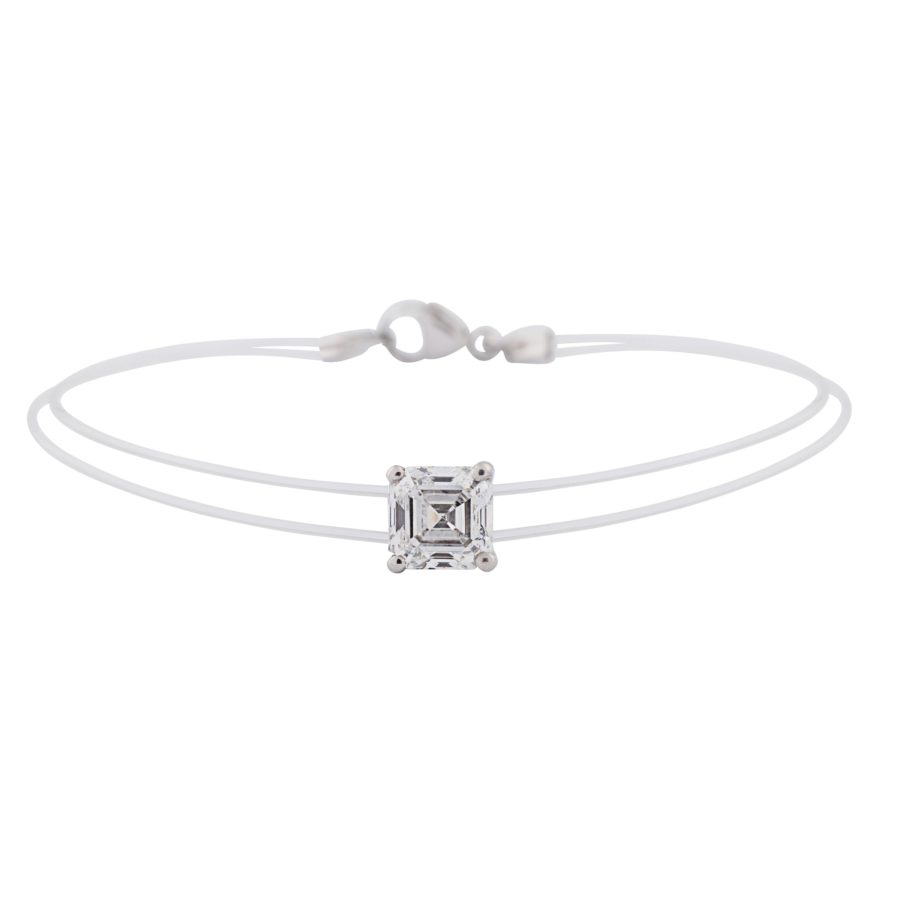 Images courtesy of The Diamond Lab
The Diamond Lab
Founded to address the misconceptions around lab-grown diamonds, Jamie Patel's The Diamond Lab seeks to redefine the narrative with cutting-edge jewellery – including its signature unisex Lab 100 bracelet – that carries a low environmental price tag. With its captivating cuts and cruelty-free sparkles, the London brand shows that its 'humankind diamonds' have the same power to enchant as any of their mined counterparts, but without the negative impacts on planet and people.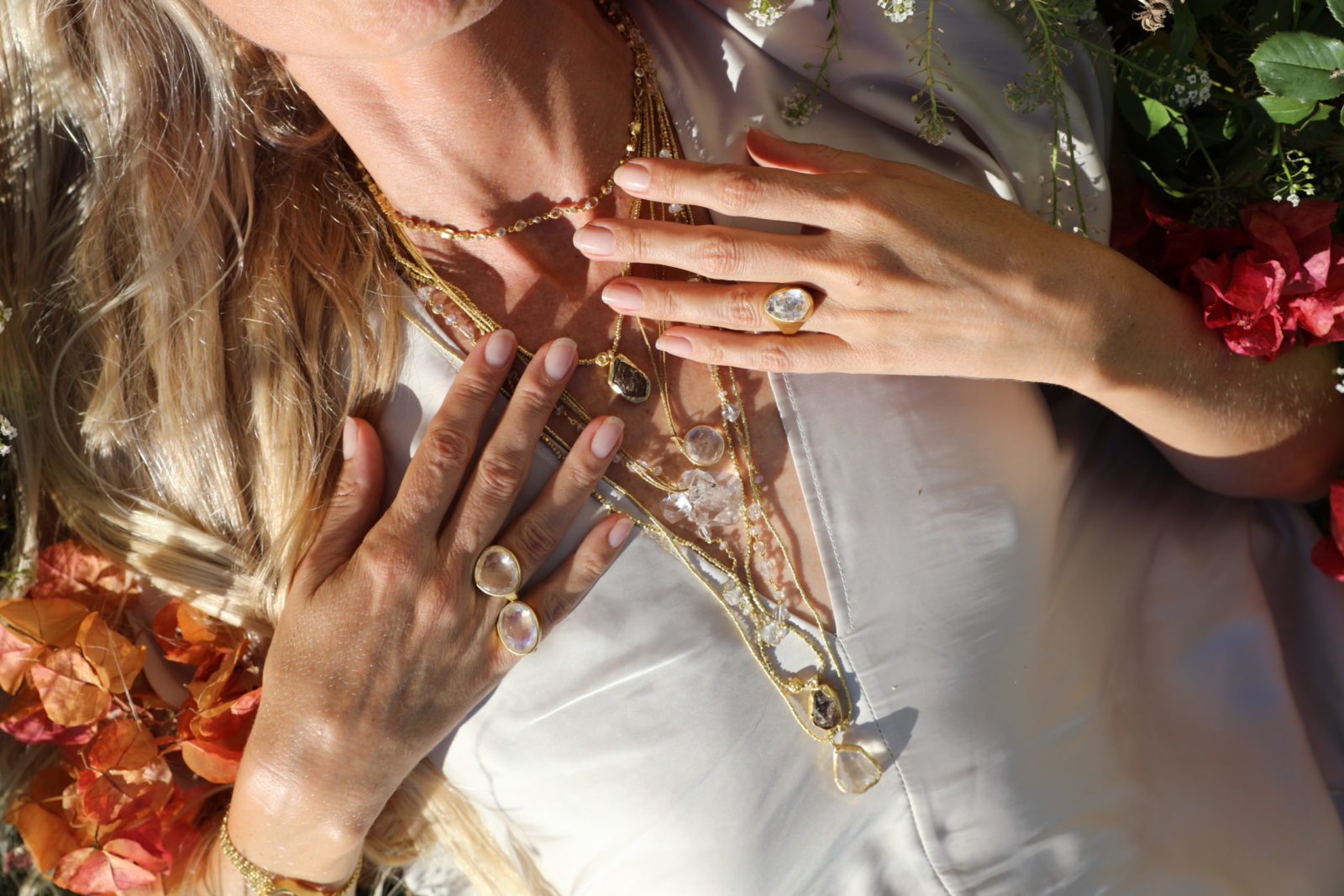 Pippa Small SS24 © Tierney Gearon
Pippa Small
With a background in anthropology and human rights, Pippa Small founded her eponymous brand in 2007, but has been paving the way in ethical jewellery-making with responsibly sourced gemstones for 30 years (a milestone celebrated this month with an anniversary collection) and preserving traditional and heritage skills by empowering artisans around the world. Small feels passionately about the relationships between people and different cultures as well as how we treat the land and celebrate human creativity. The brand's pieces are imbued with personal and cultural meanings that aim to redefine the notion of luxury.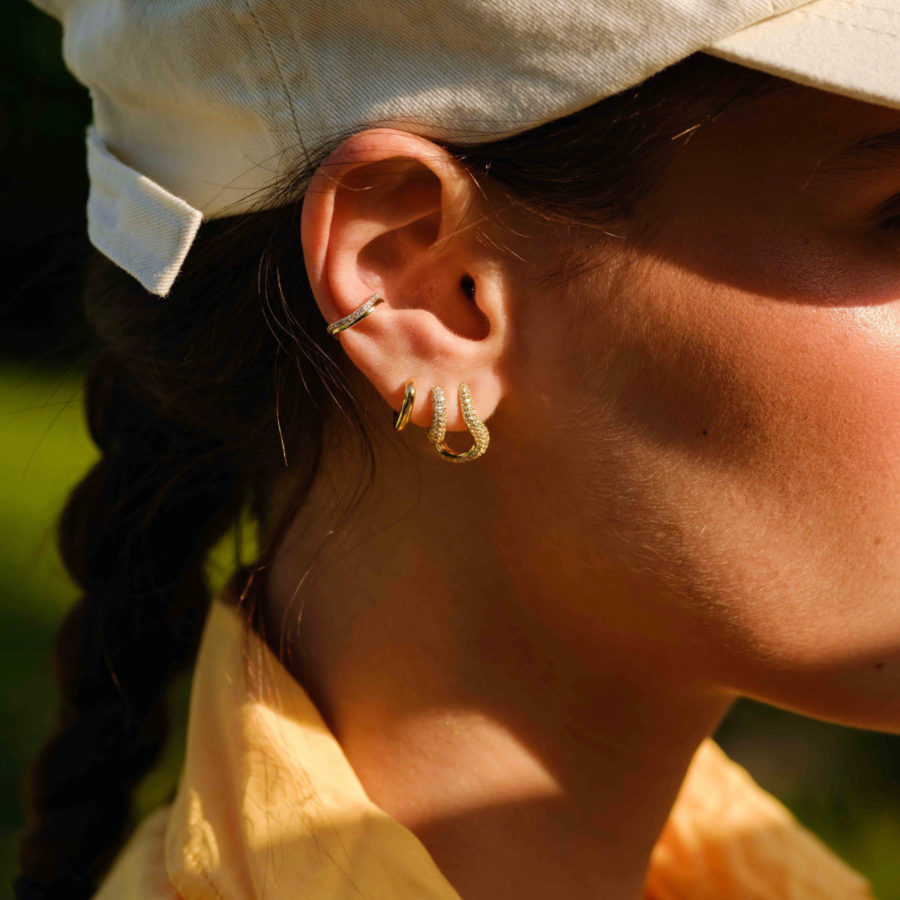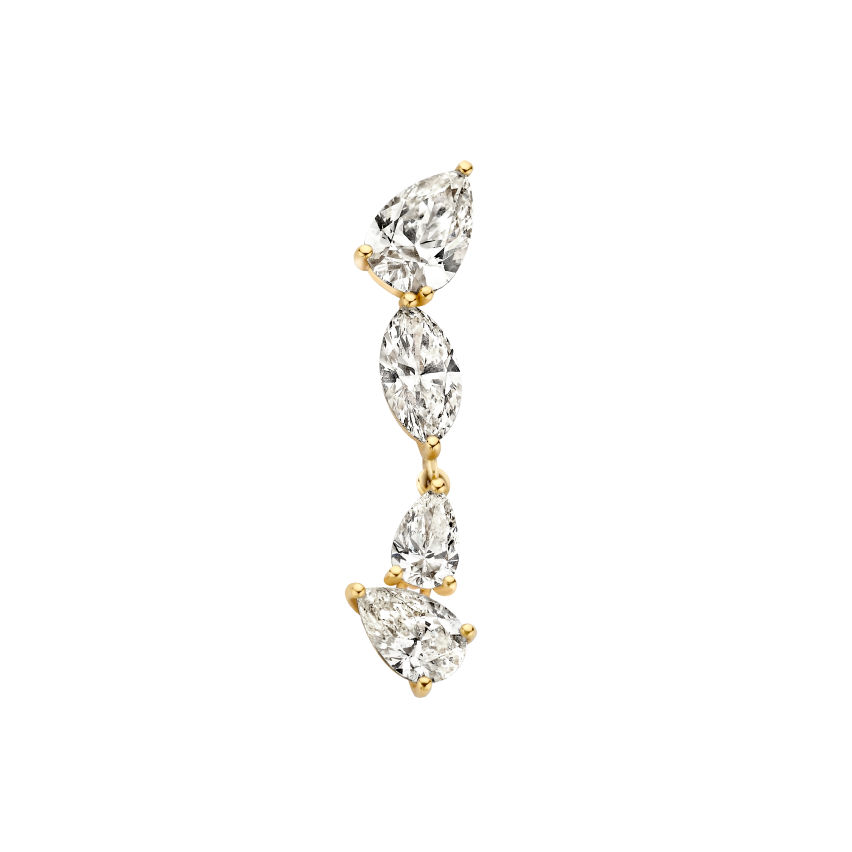 Images courtesy of Kimaï
Kimaï
Growing up in a family in the Antwerp diamond trade, Kimaï's co-founders Jessica Warch and Sidney Neuhaus became aware of the negative impacts of mined diamonds on both the planet and local communities and decided to do things differently. Their mindful approach to fine jewellery for their London-based brand includes ethical and transparent practices, Antwerp craftsmanship and high-quality recycled gold and lab-grown diamonds. With its made-to-order service, the brand offers brilliantly modern bespoke pieces that showcase each client's personal style and story.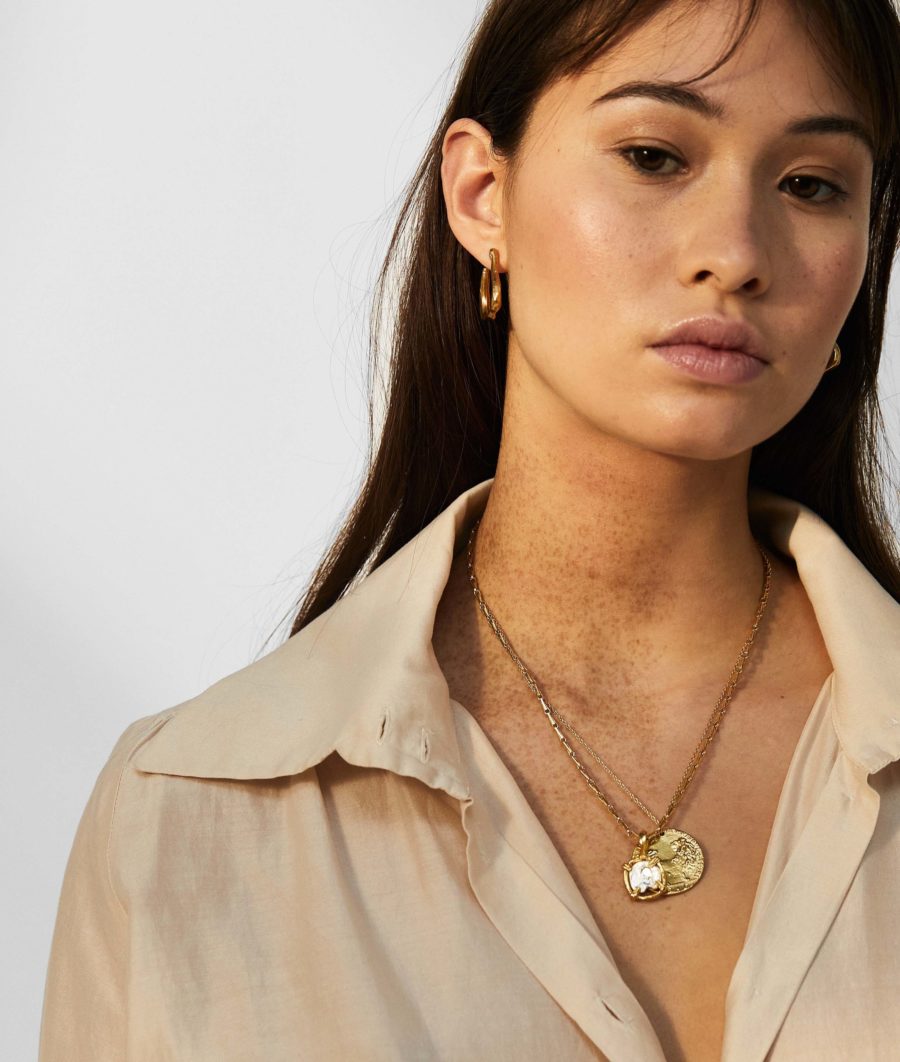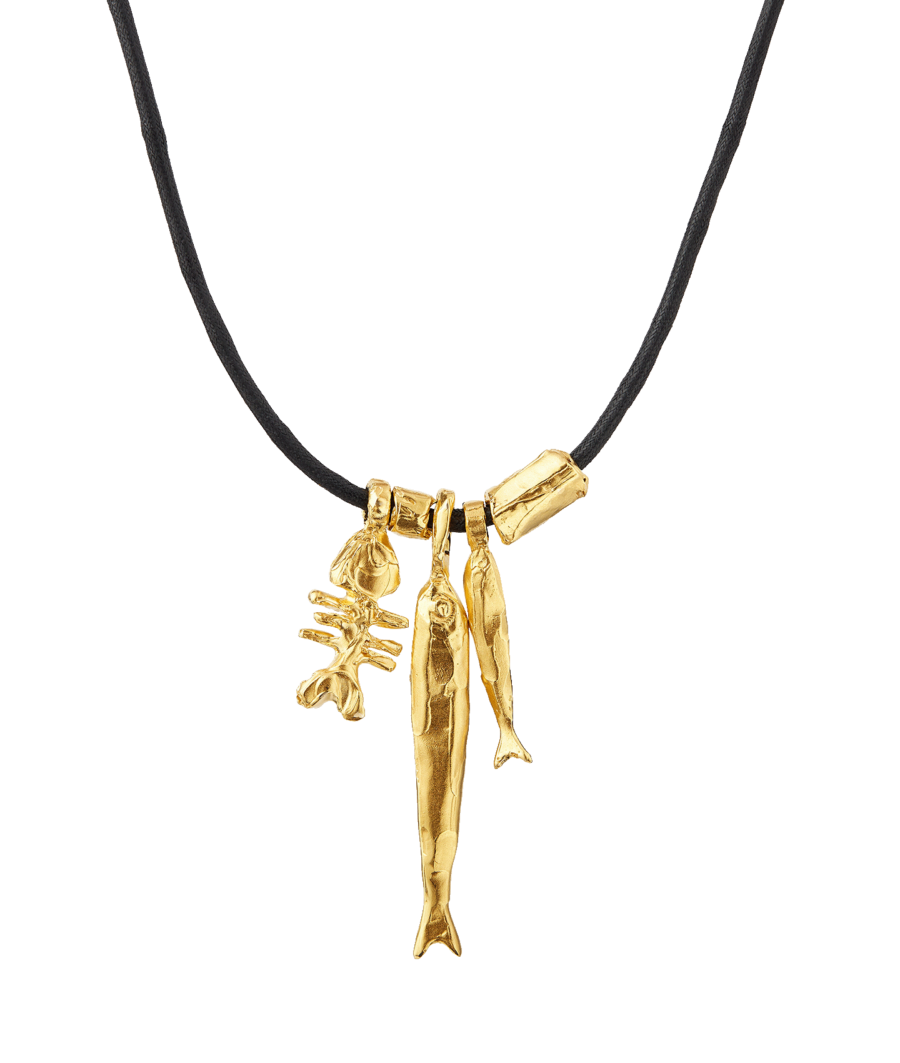 Images courtesy of Alighieri
Alighieri
Alighieri founder Rosh Mahtani creates heirloom pieces inspired by Dante's tales of human vulnerability. With a mystical but modern edge and impeccable sustainable credentials, every piece is created in Britain through an ancient casting technique using recycled bronze, sterling silver and gold, while the hand-picked, hand-set diamonds and gemstones are ethically sourced. The London-based brand is also committed to low waste and circularity, so each talisman is made to be cherished for generations, while the brand contributes to charities whose values align with its own.