The Calendar Profile
Top of Depop
Maria Raga is the intrepid CEO leading Gen Z's favourite resale platform, Depop. Reinventing the rules of retail and nurturing Depop's entrepreneurial community of over 30 million users are just some of the things that inspire this strategic dynamo, who counts Arctic explorer Edward Shackleton as one of her unexpected inspirations
Sarah Bailey
There is a pleasing circularity about interviewing Maria Raga, the CEO of Depop, as she calls in from Valencia, the Spanish city in which she grew up. "My entire childhood was in Valencia," says the 43-year-old business leader, who today counts Notting Hill as her home. She explains that she has done a house swap with a friend, so she can spend the Easter holidays in Spain with her three children, which again seems perfectly fitting for a business disruptor, who is all about different ways of consuming and the impact that we make. "Yes, very sustainable!" she says, laughing, by which I gather that this particular lifestyle statement was really not so calculated.
This vivacious and humorous exchange is typical of Raga, the daughter of an engineer father who became a CEO of a horticultural business. "My mother was an artist who ended up teaching at university," she says. "I'm very much in the middle, because I love creativity, but I also love business. I've always been the neutral entity in my family – trying to get people together."
One of the many things that an hour of dynamic conversation with Raga teaches me is that this "neutral entity" is exceptionally modest about her soaring achievements. Since becoming CEO of Depop in 2016 (promoted from her role of VP Operations), she has grown not just the size and scale of the fashion resale business – now with 300 staff globally – Raga has raised over £100 million in funding to help nurture the platform and its community. She has also sharpened the resaler's purpose and proposition, making the notion of a 'Depop shopper' almost a by-word for a Gen Z consumer mindset (of the site's 30 million-plus users, 96 percent are under 26). And in 2021, US marketplace giant Etsy bought Depop in a $1.625 billion deal. "I really liked their culture and what they believed in – about entrepreneurship and creativity and also sustainability," says Raga, who makes it clear that, post-acquisition, the "independence" of Depop's identity remains sacrosanct.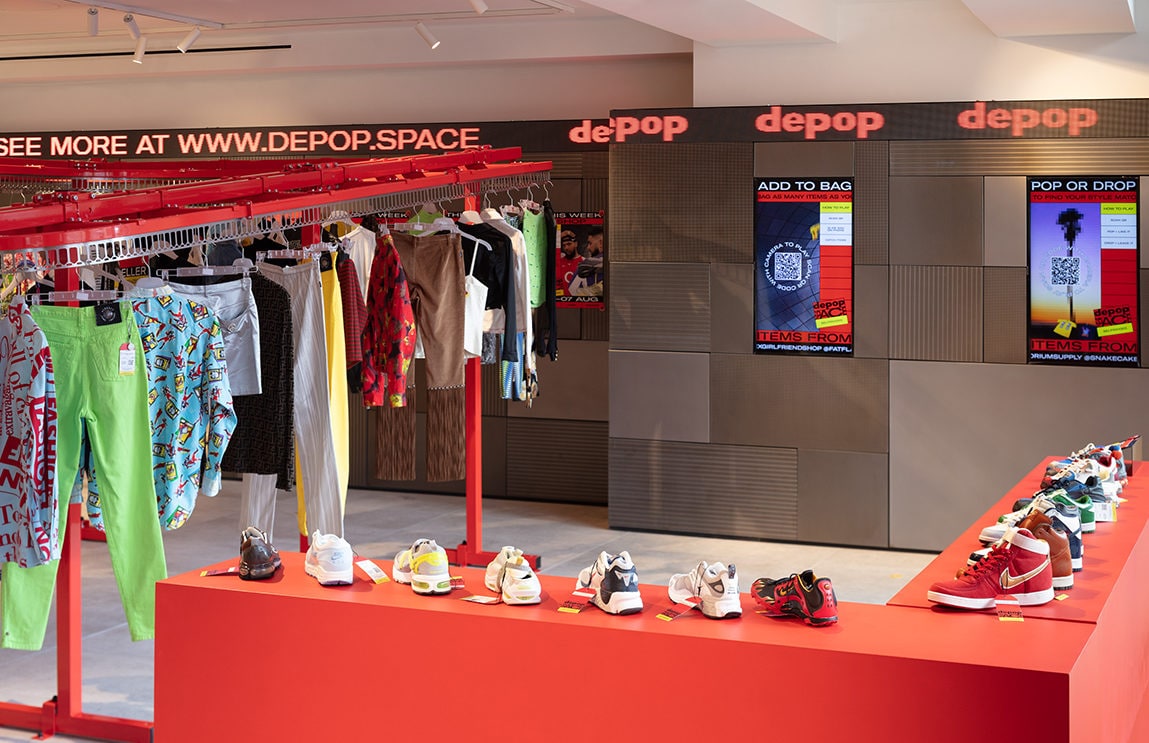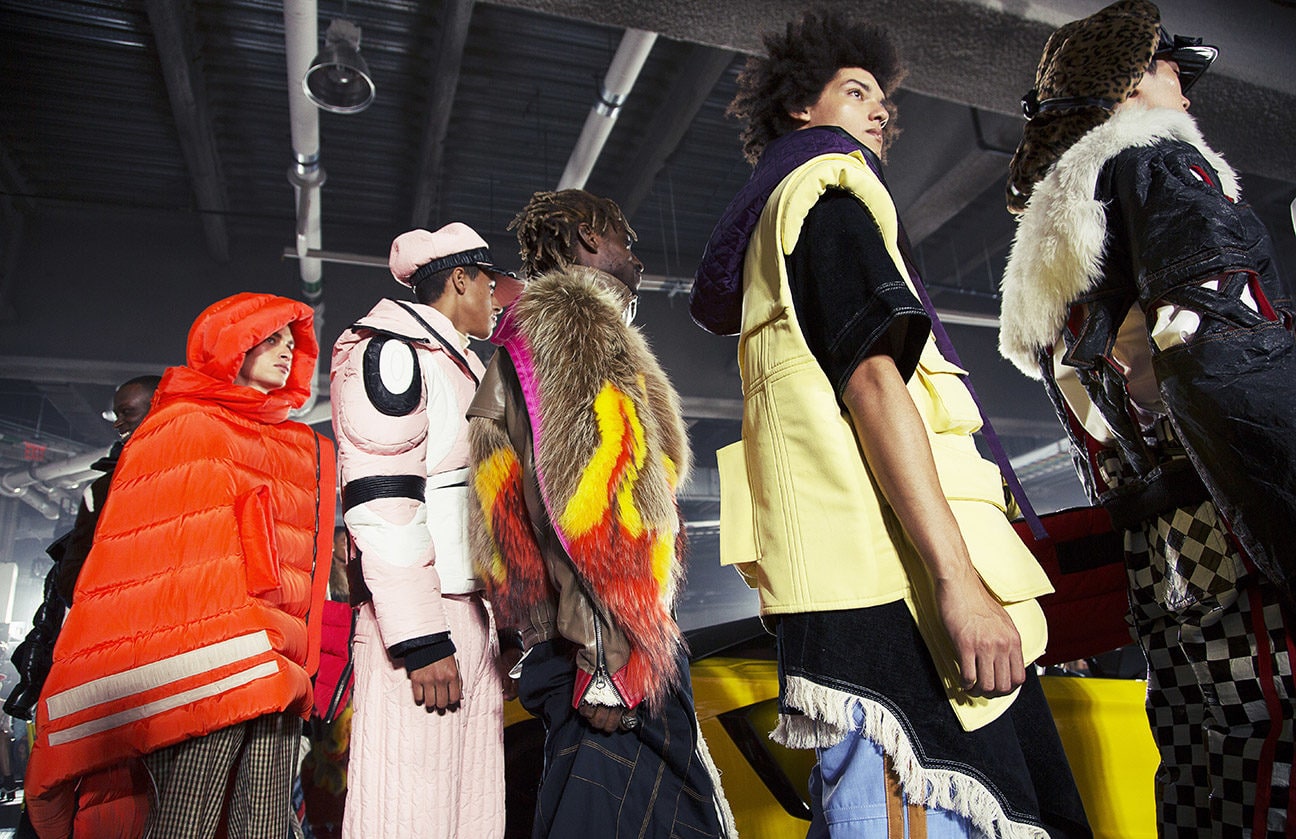 If you are not already acquainted with the glories of the Depop phenomenon (in which case we must presume you are neither a teenage sneakerhead, nor a borderline-obsessive vintage shopper, who can fall down the rabbit hole looking for a velvet-trimmed Y2K Voyage cardigan, i.e. me), the secondhand marketplace was originally founded in 2011 by journalist Simon Beckerman, who had created Italian art and fashion magazine Pig. This latter fact alone tells you a lot about Depop's baked-in ability to connect with a young audience through style and storytelling. Right now there are over 30 million items for sale on the Depop marketplace (mostly from sellers' own wardrobes, though there is a subset of super-sellers who source hauls of thrift and deadstock inventory with more professional focus). Around 140,000 new listings are added every day, styled and presented by the community to appeal to their peers, as opposed to interpreting the trickle-down diktats of fashion's traditional taste arbiters. And, of course, social chat and connection is the gasoline that ignites the whole thing. 
Today Raga is wearing a Ralph Lauren shirt (from a Depop collab), fiercely cool Nana Mouskouri-style specs and a sharply cut vintage jacket, picked up for £50 on Portobello Market near her home; she looks every inch the hip-but-pulled-together boss of a modern resale platform. However, she admits that she has come late to the pre-owned fashion game. Her teen years in Valencia were not spent rummaging in thrift stores. "I would say that I was more of a follower in the way that I dressed." And in any case, as she points out, Spain during the era of Zara's exponential growth was not the home of boho second-hand flair, nor was there the distribution of charity shops and vintage markets that we have in the UK. "I've seen a massive change, but you know, 20 or 30 years ago there was a huge scepticism around secondhand." 
If not an instinctive secondhand fiend, the opportunity to scale a vast business that offers a more sustainable way of shopping, while also bringing opportunities for independent sellers to repurpose what is in their closets and, in some cases, build businesses that bypass the traditional retail channels, with all their inbuilt biases and barriers to entry, thrills Raga. And I believe it thrills her not because it's a nice eco-aware sentiment to post in the corporate responsibility page of the Depop website, but because this is something that she knows the Depop community wants: "Those are things that our community, especially from an age perspective, really care about."
Still, she is a realist and also searingly focused in her analysis of what really shifts consumer mindsets. "I'm a big believer that changing consumer behaviour has to come with some financial benefit. You have to ask yourself, 'Why are people consuming Shein like crazy?' Because it's extremely cheap, right? So, if you want to change that and you want to be sustainable, then you need to provide something that gives consumers some kind of value." And this is precisely where she believes the Depop model can change the game. "Buy good-quality brands that you would not be able to get otherwise at a decent price… but also [because] buying good quality allows you to resell later down the line. It's about showing that value. Yes, you are going to appeal to people who really care about the planet but, sadly, price rules. And so if you are able to show that value, then you are solving two problems."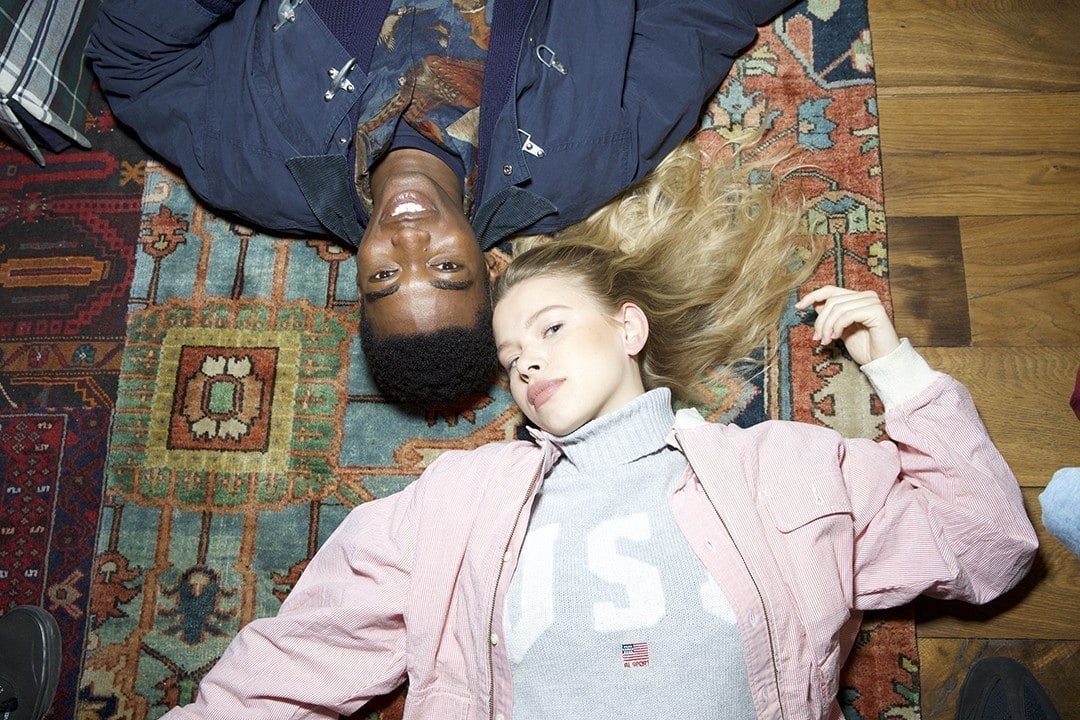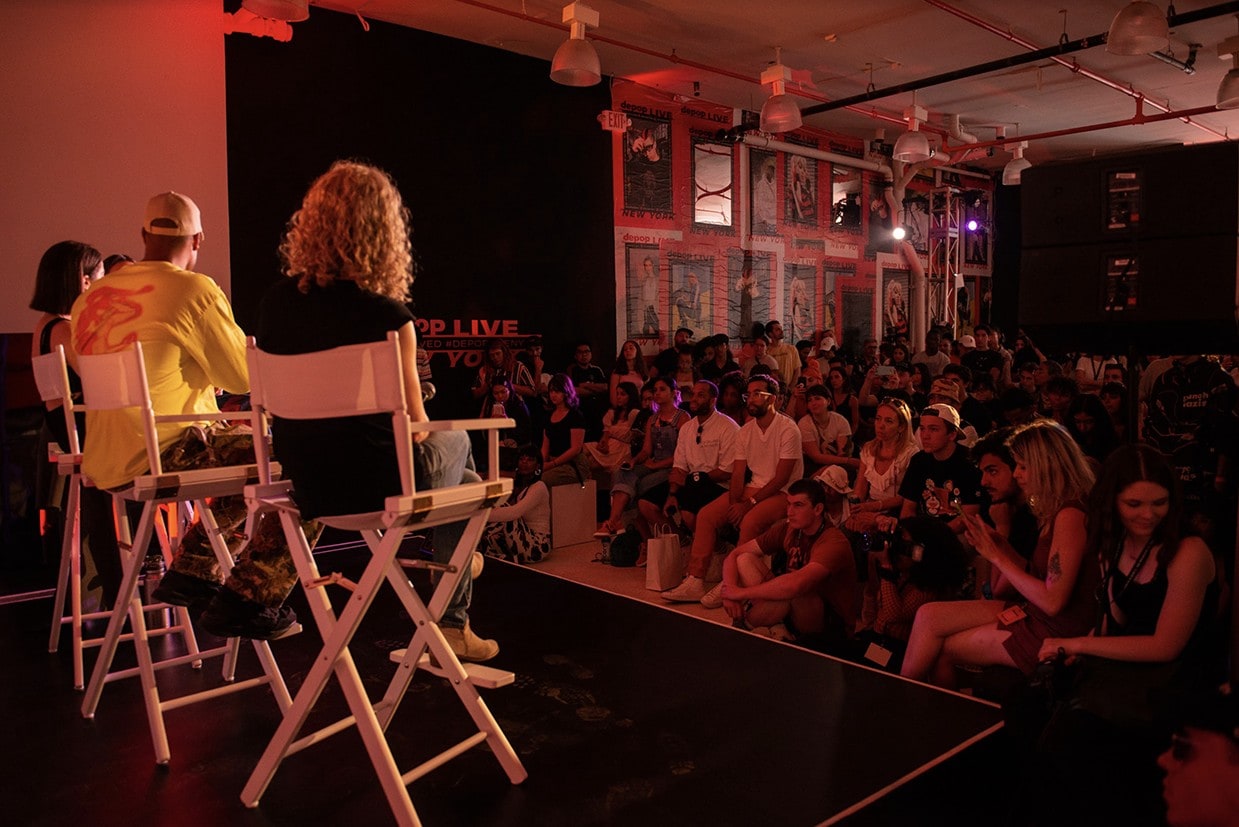 Raga's trajectory to becoming Depop CEO in her thirties is one that has seen her jump from business school in the US (INSEAD), to consultancy (Bain & Company), to stints at other fast-growing and disruptive platforms like Groupon. She credits her years in the US with giving her the confidence to connect with her own potential and also the courage to do things differently. "In Spain we were raised with a lot of conformism. But there [in the US], 'You can do anything you want' really is the American mindset," she explains. "I got to spend some time at Cornell University and go to some of their lectures and hear from role models. For me, growing up in Spain, the words 'role model' didn't exist in my vocabulary. But there I was getting to hear Bill Clinton giving a lecture!"
She initially joined Depop as VP of Operations, eager to learn as many aspects of the business as she could. It wasn't long before her consultancy-trained antennae told her loud and clear that the marketplace and its community were something special. "I saw how Depop was using social media in a very smart way. They were basically growing organically thanks to this community and this engagement. I was looking at the numbers and thinking, 'Wow'. For a very basic app, the number of interactions, the amount of followers on social media, all these kinds of things, compared to what I had seen at Groupon, was really interesting. I knew there was potential there – I could see it."
When she took the reins as CEO in 2016 she had three key things on her mind. Firstly, to focus on fashion (Depop was originally a marketplace for just about anything). Secondly, to double down on its youth appeal. "This helped us decide the kind of partnerships that we would work with… Vans, Converse…" And thirdly, she made the decision to bring Depop's founding father, Beckermann (who had stepped away from the CEO role himself in 2013), back into a leading role in the business. "I realised that I needed his advice. He's very experienced creatively and a lot more product-focused than I was. He really understood the DNA of the business. So I brought him back and […] we worked together for two years." 
Such wisdom (and striking absence of narcissism) feels like quite a rare thing in the febrile world of corporate boardrooms. And clearly, when it is applied and followed through on, the potential it unleashes is boundless. "I surround myself with people who know more than me," says Raga. "I don't want to be the one knowing everything! I want to build a team where there is a high level of trust and people know they can bring their expertise to the table and add value."
Raga is also stark in her honesty about the CEO experience and how lonely and uncertain it can be, particularly at the beginning. "I had my internal resistance," she confesses. "I didn't know what it was to be a CEO. I didn't have many friends who were CEOS. You know, I was a bit scared."  After a fast-moving career of targets hit and milestones mapped, she admits that to be alone holding the map and the compass can be a daunting responsibility. "There's no path anymore; I have to be my own path now." She draws leadership inspiration from a wide variety of sources and, during the long pandemic months, she found herself thinking about Edward Shackleton, the Arctic explorer, as an icon of stoicism and strength. "Even if he had doubts inside, he never shared those doubts with his crew." 
For Raga, the greatest challenge of the past two years has been not being able to be with her team in person. And now that the Depop offices have reverted to a hybrid working model, she says she dedicates her in-office days entirely to meeting and talking with people (reading articles and preparing presentations are strictly allocated for WFH days). When I ask her to describe her leadership style with her team, she tells me that authenticity is everything, although it is something she had to learn. "I went through everything! I'm not a native English speaker and I remember I had a coach helping me improve my accent, so I could sound more English. And it was so hard for me and I had to memorise everything… But I just scrapped all of that preparation and started to be more of myself. Some people like it, some people don't, but you know what? It's easy to be myself. It's super hard to be someone else." There's something about this comment that gives a clear insight into why Raga chimes so well with the youthful Depop team and the Gen Z community it serves.
Buy good-quality brands that you would not be able to get otherwise at a decent price… but also [because] buying good quality allows you to resell later down the line. It's about showing that value. Yes, you are going to appeal to people who really care about the planet but, sadly, price rules. And so if you are able to show that value, then you are solving two problems.
Maria Raga, CEO Depop
Our conversation moves to the particular responsibilities of a social selling platform of young users. "The safety of the community is super important, because if you don't have that safety you lose your trust." She is mindful that Depop offers "a very social way of interacting. People can see your details very clearly and it's very open […] so there are guardrails that need to be in place. We have a very strong trust and safety team."
Quite aside from these fundamentals of safety and trust, there are also active programmes that support top sellers to develop their entrepreneurial skills and build their businesses. "We always say that if the community succeeds, we succeed," says Raga. I'm fascinated to learn that permanent roles in Depop are often recruited from the user base. "That's our way of doing things. With our top sellers we are always constantly in discussion, helping them… and we have sellers who say, 'I want to work for Depop'. They don't want to work for many other companies."  
So, what is next for Raga and Depop? As the platform and its community start to mature, growing the business in America is on the vision board. Raga is also deeply passionate about the myriad upgrades, personalisation innovations and search tools that will elevate both Depop's interface and its inventory as she steers the platform to gradually attract a broader customer base, including older shoppers, who are attracted to the circular fashion model. "We want to broaden the appeal of Depop to just anybody that loves style. And so that will obviously take time and people will still associate Depop with younger generations, but I think it's the right thing to do." And the sustainability roadmap? "In reality, the majority of our carbon emissions come from shipping. This is the area where, as we become more sophisticated in logistics, we'll be able to partner with shippers that are carbon neutral." But while that aspiration will take some time to come to fruition, Raga is excited to share that Depop is about to launch sustainable packaging materials for US sellers in partnership with EcoEnclose, made from 100 percent recycled or responsibly sourced paper, which is also easy for buyers to recycle at home, and also 'Green Wrap', a honeycomb-textured recyclable alternative to bubble wrap. And while the packing materials are only available to US sellers at the moment, it is a meaningful step forward.
With the final minutes of our interview upon us, we talk about the general global mood. These have been very dark times for everyone, but for the Depop generation, who are just embarking on their adult lives, the uncertainty has perhaps hit hardest. Despite all this, is Raga an optimist? "Of course!" she smiles. "I am optimistic by nature, so whatever happens, I will probably find the positive side, because I think it's super important to carry on, to always have that positive mindset." And we are back to Shackleton again. "Yes, we're going through tough times, but when you look at what those people went through, right?" She widens her eyes by way of emphasis, "I think putting things in perspective is very helpful."