February | Travel
The Conscious Spring Break Guide
From beach retreats to rural fincas, here's where to head south for some sustainable, pre-summer sunshine
Susan Ward Davies
Spring break has long been a thing in the US but tends to be of the all-you-can-drink/eat/party variety. We have more of a post-winter recharge kind of spring break in mind, involving rustic retreats and empty beaches. Of course, we should all be flying less and going by train where possible, but pioneering hotels – particularly the privately owned ones – who go to all the trouble and expense of taking the sustainability path, need all the support they can get. So, in the spirit of considered travel, if you feel in dire need of some warmth on your back and some blue skies overhead, choose an escape where your tourist pounds will be sustainably spent, and you will be contributing to the gradual change in the greening of travel.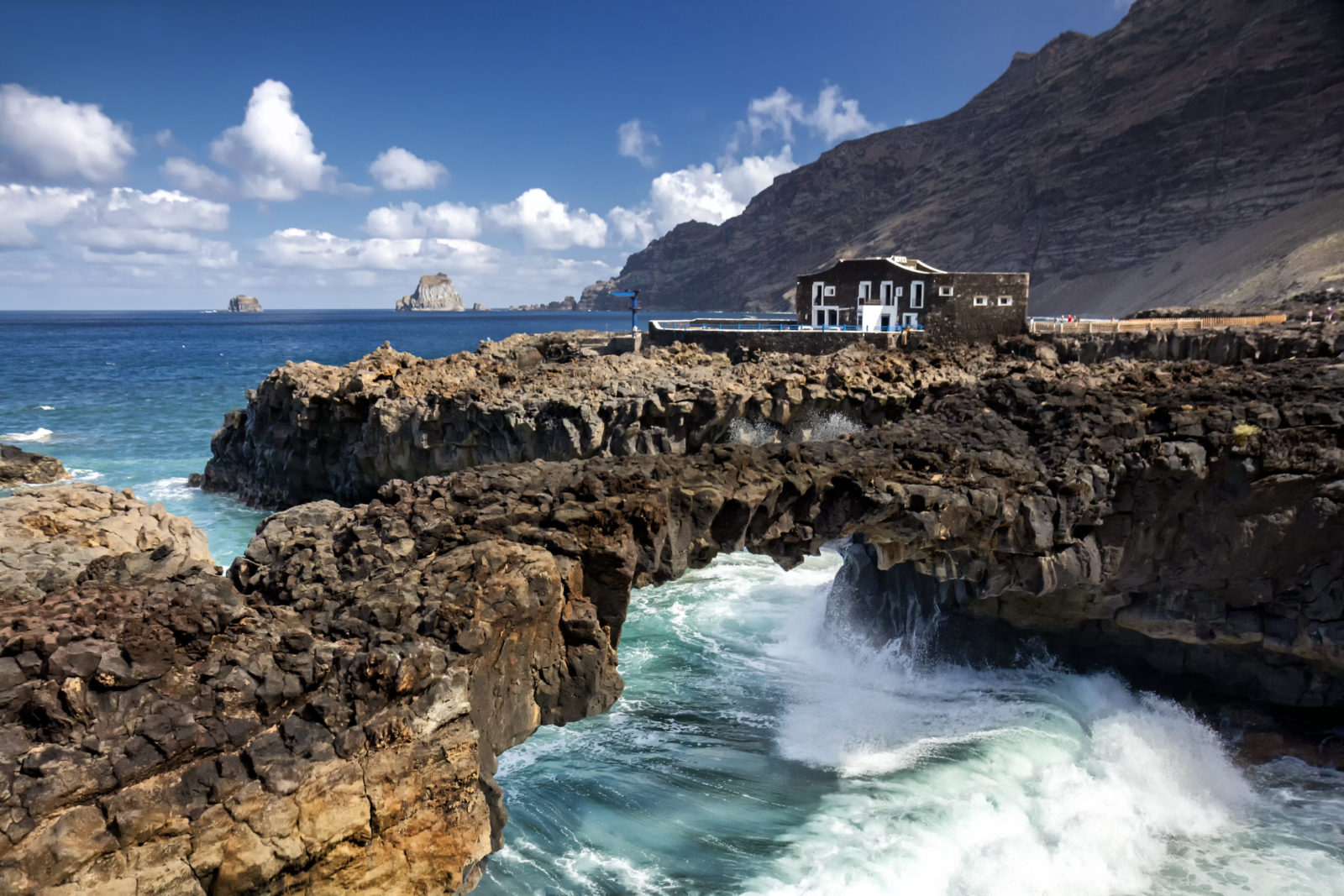 Images courtesy of Hotel Puntagrande
Hotel Puntagrande, El Hierro, Canaries
One of the smallest hotels in the world, the Puntagrande is in the little west coast fishing village of Las Puntas on the tiniest of the main Canary islands. The vibe is very remote and romantic, with the hotel built on a volcanic rocky 'pier' that curls like a lizard's tail into the wild Atlantic – its black lava walls silhouetted against the waves.
The five guest rooms are light and simple, with exposed walls, upcycled nautical paraphernalia and sinks sculpted from huge tree trunks. It may be right on the water's edge but it is too rough to swim, so head to the Cesar Manrique-designed La Cascadas pool in the village, or to the nearest of the island's natural rock pools, la Maceta, about a mile south. 
Eco credentials: The entire 103 square mile island is a UNESCO Biosphere Reserve, with 60% of the land protected. El Hierro generates all its own electricity and no fossil fuels are used 
The hotel was constructed from lava, stone and local wood and it is a climate-responsive building, with the thick walls keeping it cool in summer and warm in winter, so no heating or air conditioning is needed. The restaurant serves mostly locally sourced, organic food. They have no single-use plastic, and use eco cleaning products and organic toiletries with compostable and biodegradable packaging. Waste is minimised, with Japanese bidet-style loos reducing the need for paper.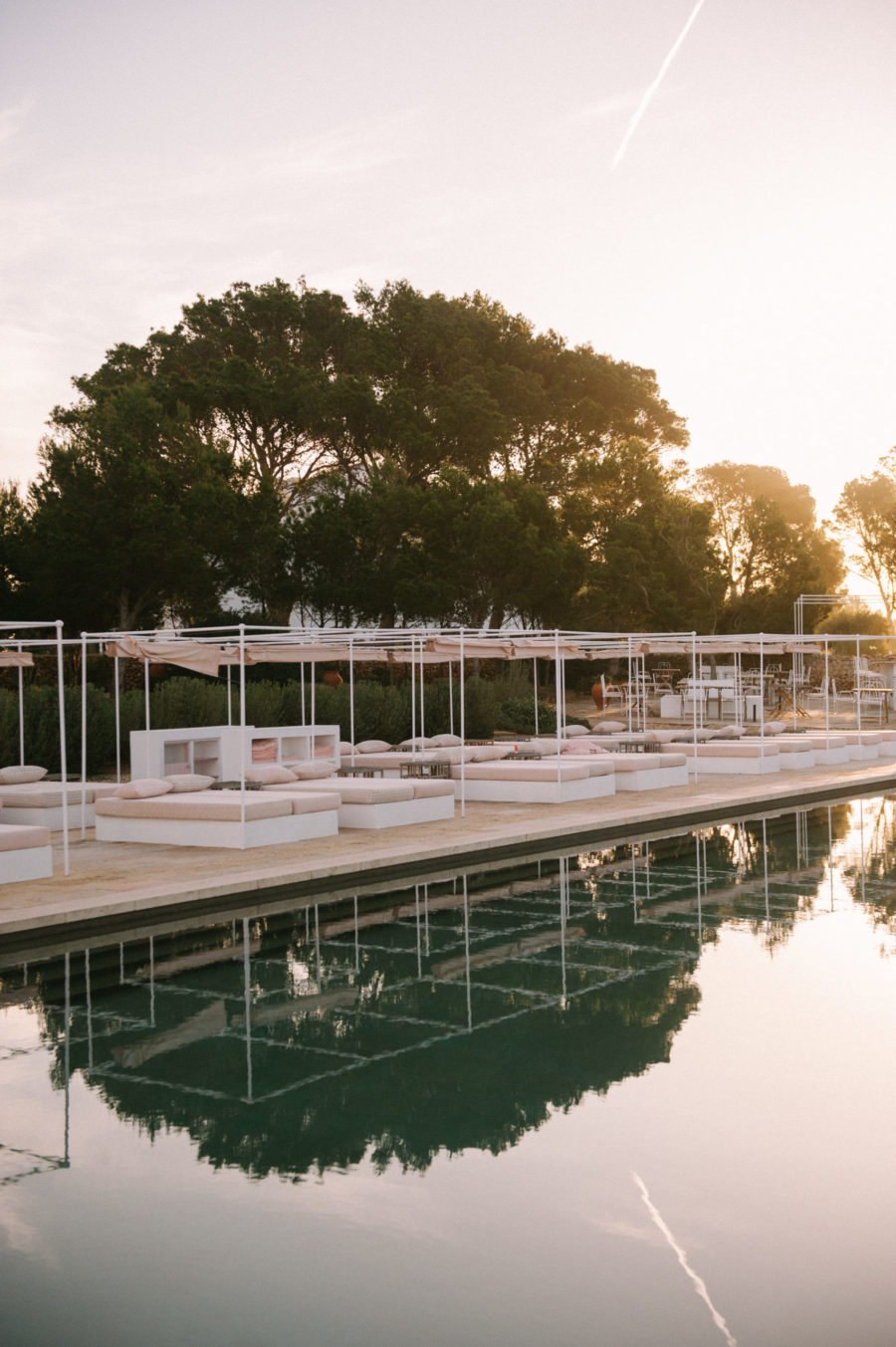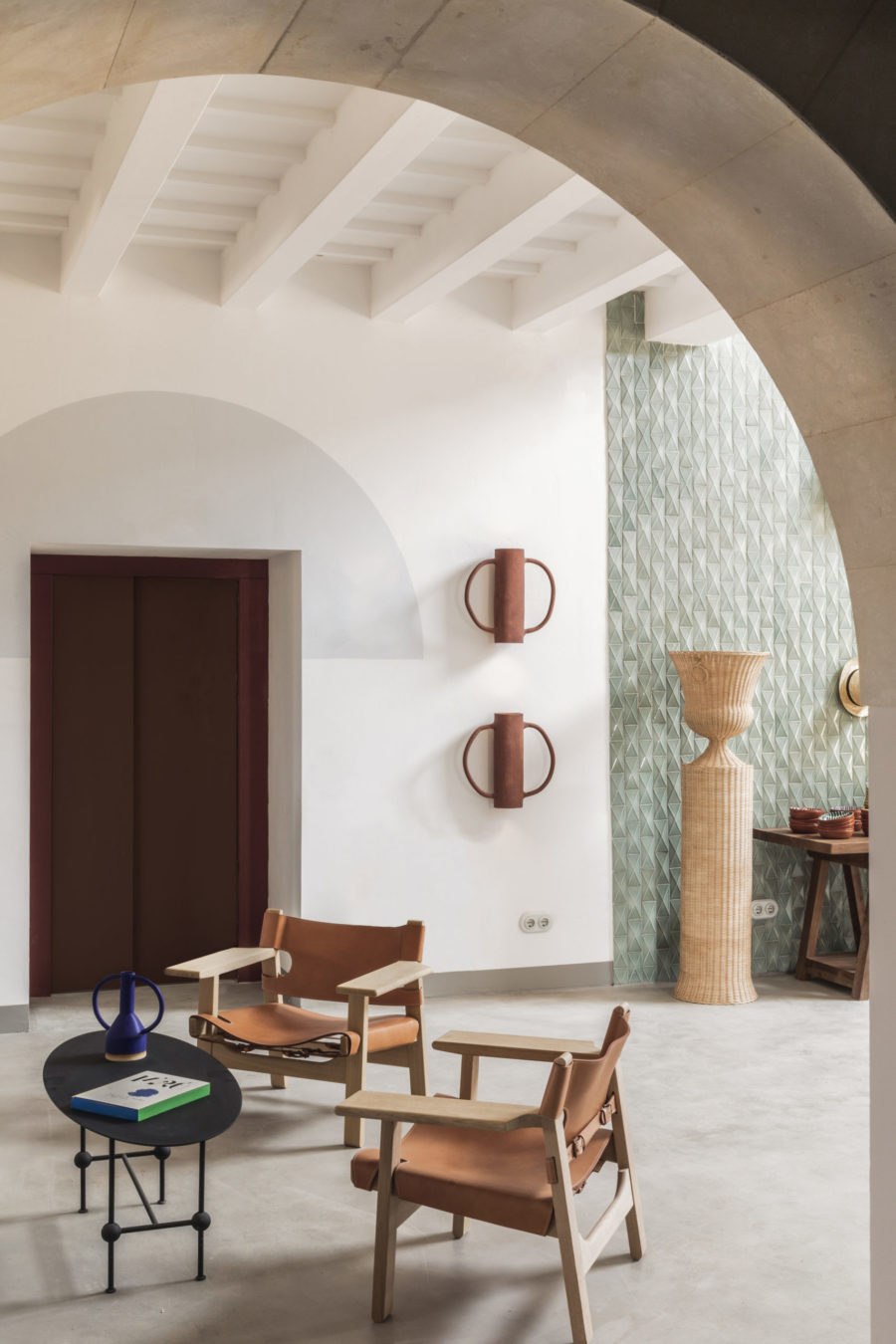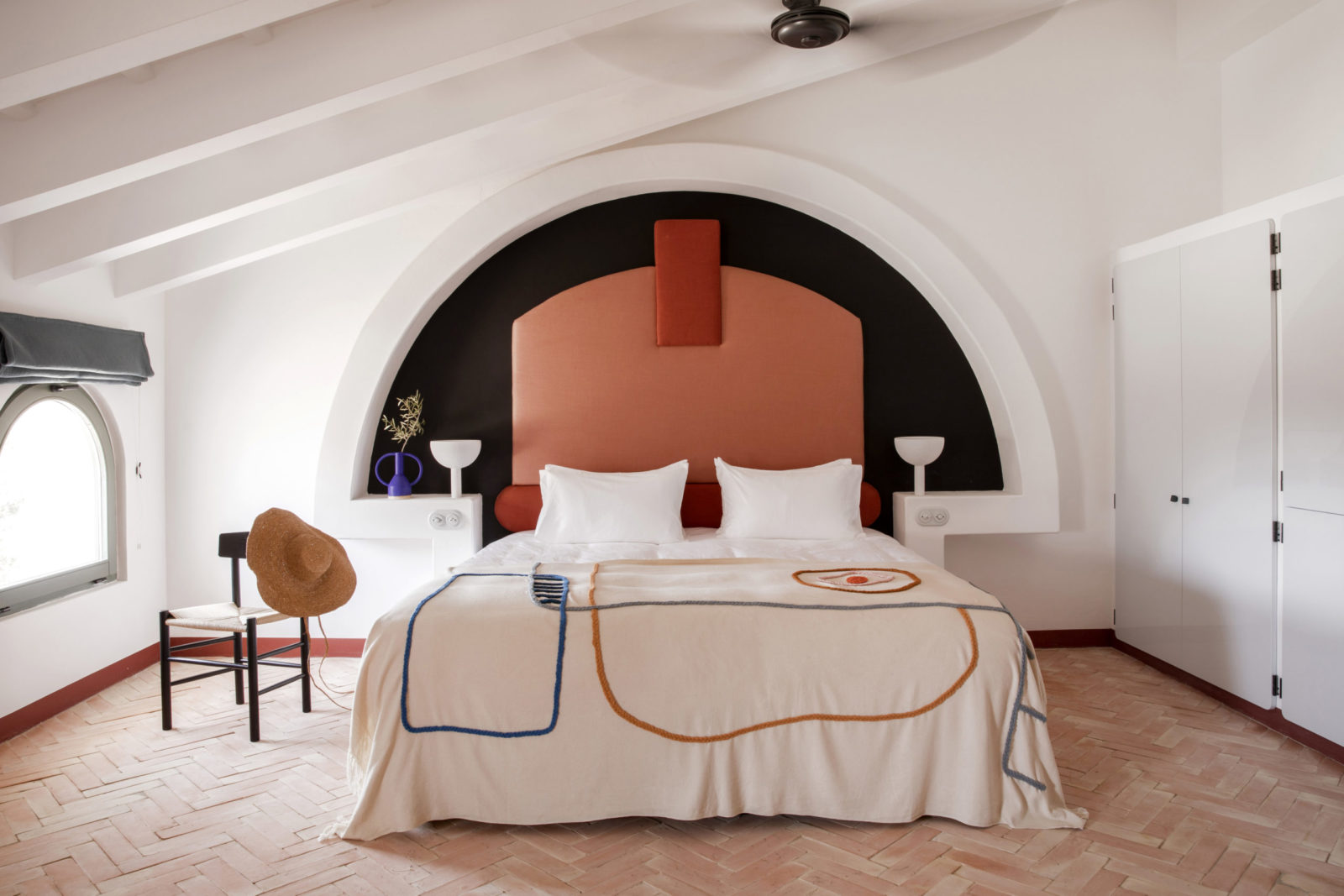 Images Courtesy of Menorca Experimental
Menorca Experimental, Menorca
Launched with a Parisian cocktail bar in 2007 (the Experimental Cocktail Club), and followed by a stylish speakeasy in London's Chinatown, the Experimental Group's empire now spans bars, restaurants and hotels in New York and across Europe. Their second Balearic outpost is an agroturismo hotel on Menorca's south coast – a 19th century former farmhouse with walled gardens, a restored chapel and 43 arty rooms (waxed concrete, pale olive wood, with touches of dusty pinks and greens and hand-glazed terracotta). The restaurant focuses on home-grown or locally sourced ingredients for its Catalan/Basque-inspired menu. Go for the house-party feel in the main house (with its 30-seat communal dining table), or hide away in one of the nine garden villas with plunge pools.  
Eco credentials: Menorca is a protected UNESCO biosphere, and in keeping with the island's sustainability ethos, the hotel has solar panels, electric car charging points, and uses purified grey water for garden irrigation and for flushing loos. Lighting is low-energy and motion-sensor controlled, while in-room coffee capsules are biodegradable. They have their own kitchen garden and pools are cleaned by ozone rather than chemical, and they veto single-use plastics and support 0 Plastic Menorca.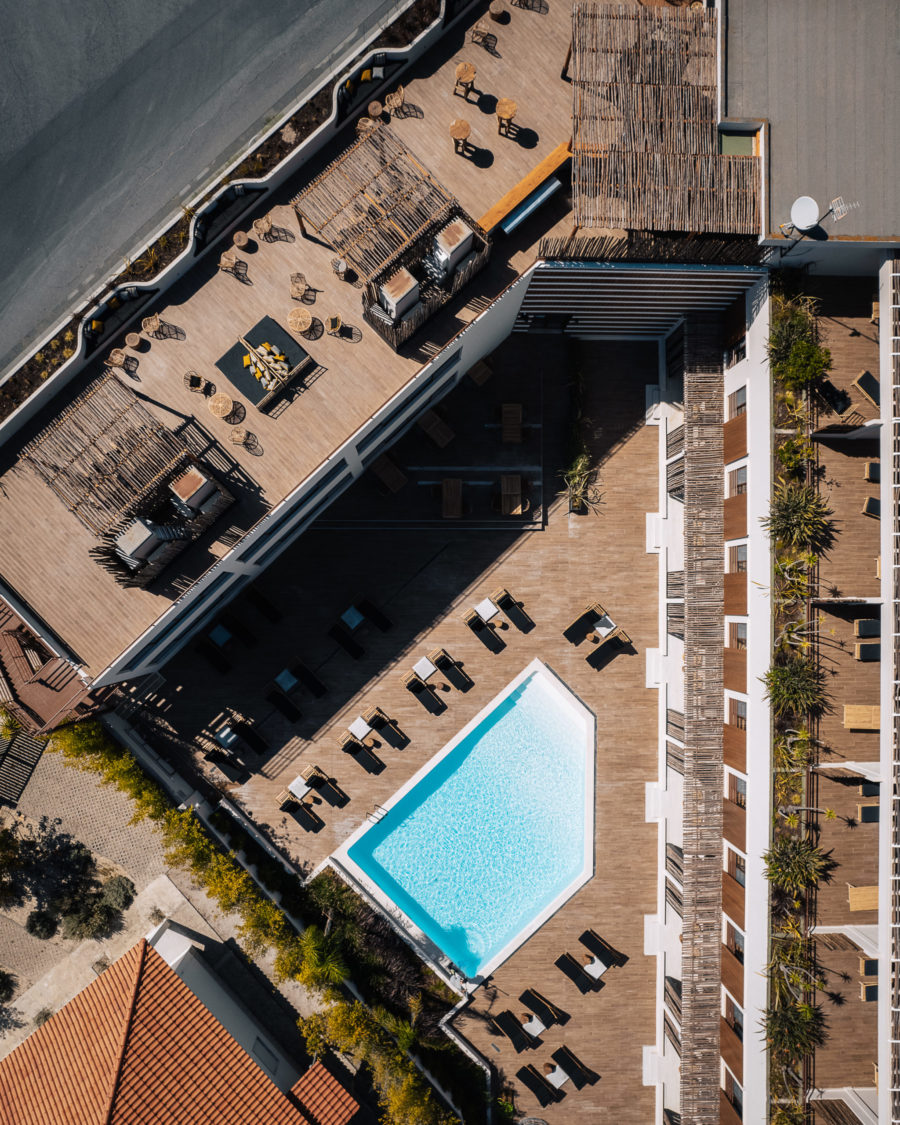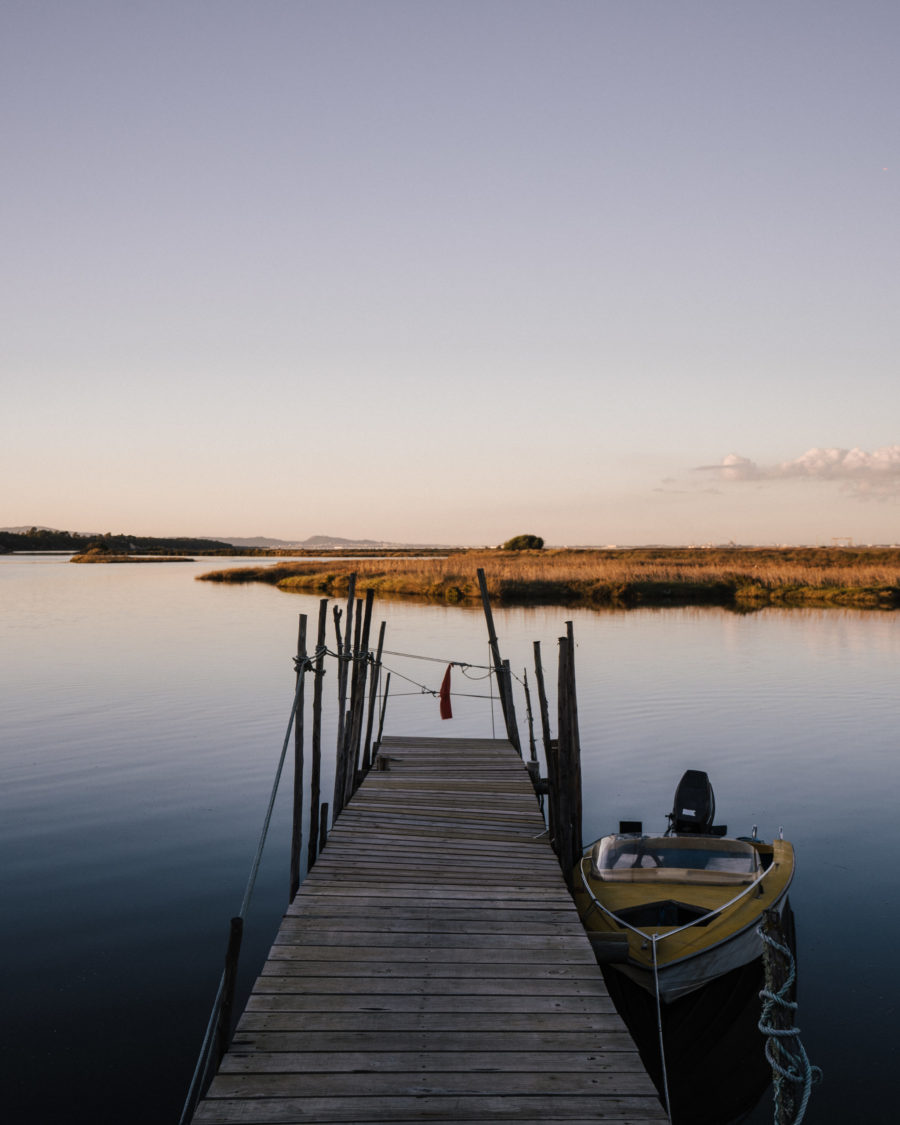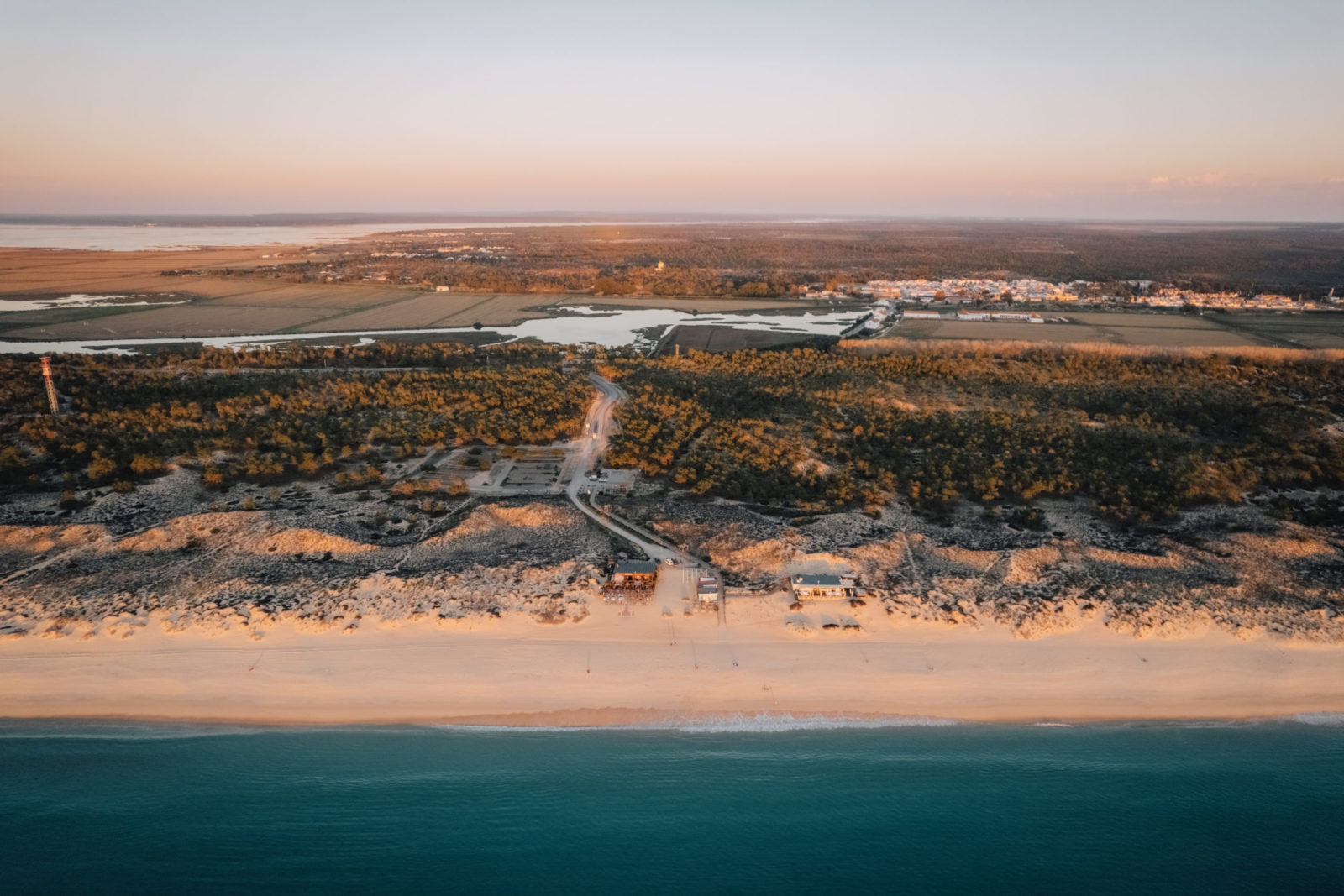 Images courtesy of Alma Lusa Comporta
Alma Lusa Comporta, Portugal
About an hour south of Lisbon, Comporta is one of seven little villages set among the cork trees, pine forests, rice paddies and sand dunes of the Costa de Comporta. Recently opened Alma Lusa is the only hotel in the village itself, with 22 rooms and 31 suites with kitchens, all done in natural fibres and soothing sandy hues.
Come summer, Comporta is one of the most fashionable, exclusive resorts in Europe, with the luxury villa rentals and upmarket hotels awash with a well-heeled, boho crowd, but go in spring and you will have the long swathes of beaches (just 15 minutes walk away) and the Pinterest-worthy boutiques and restaurants pretty much to yourselves. 
Eco credentials: It was built from an existing building, with solar panels providing most of the electricity. You don't need a car as the hotel will pick you up at the rail or ferry terminal and loan you e-bikes and e-scooters onsite. Food is seasonal and mostly locally sourced, and suppliers are vetted to be as sustainable as possible. Laundry is done using 80% less water than traditional machines.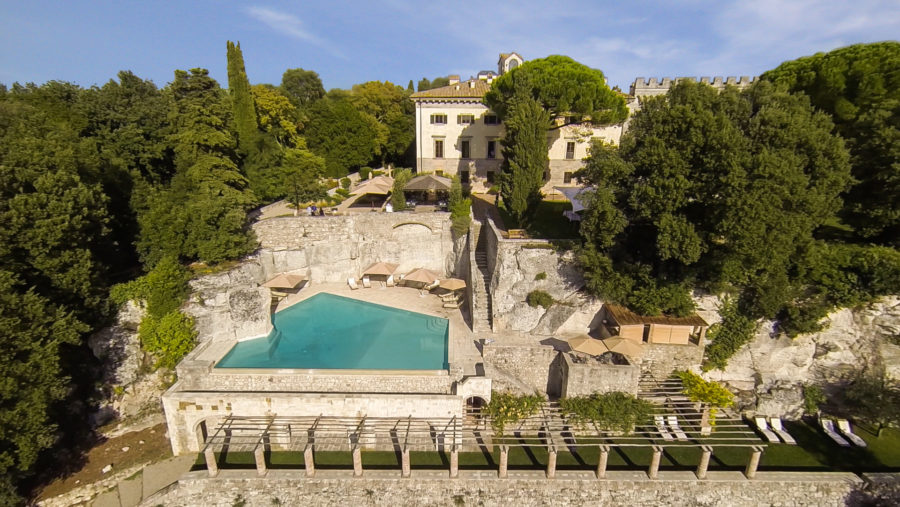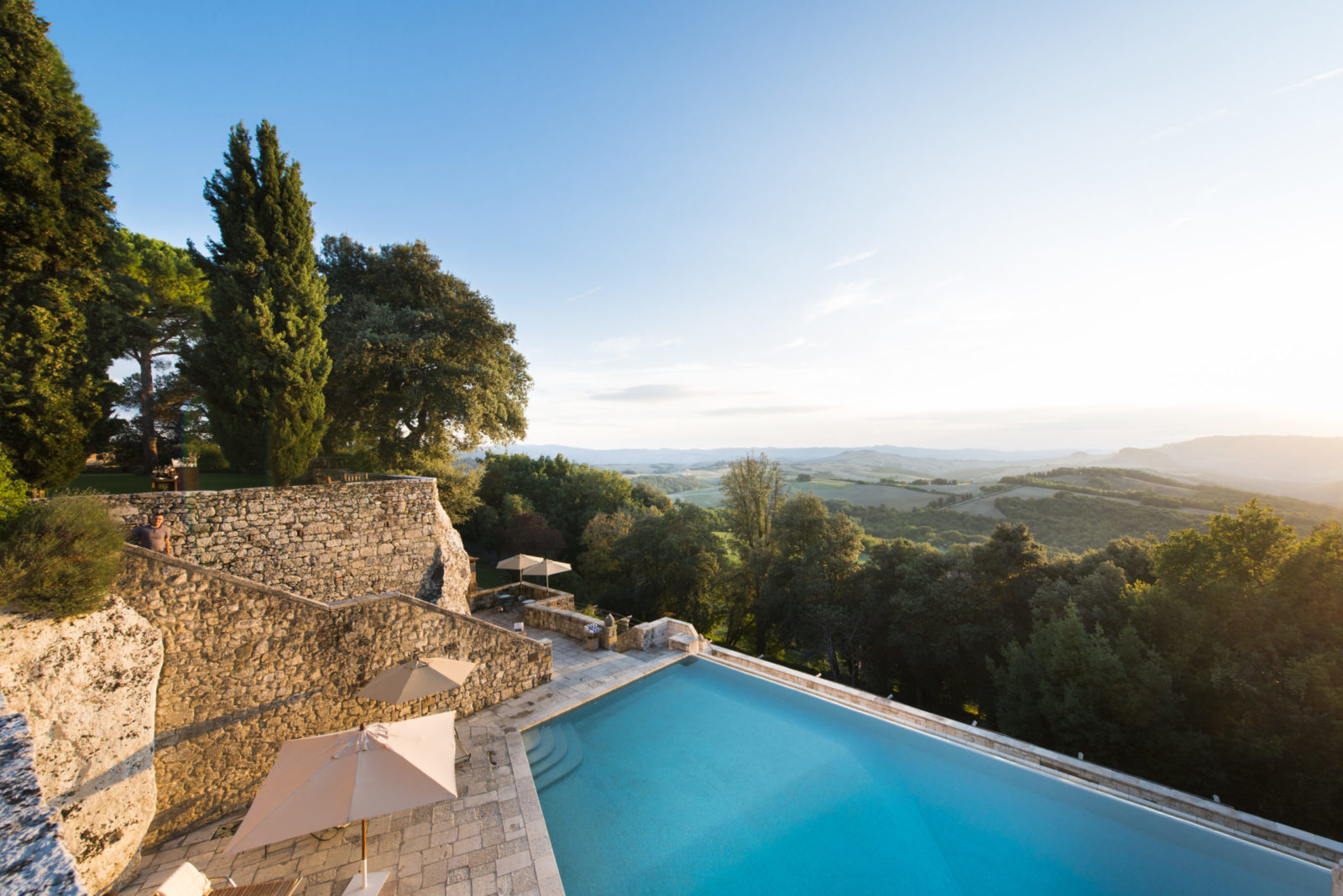 Images courtesy of Borgo Pignano
Borgo Pignano, Tuscany
Set in a nature reserve on a 12th century organic farm, 48 miles south west of Florence, Borgo Pignano is surrounded by wheat fields, olive groves, vineyards and the distant Tuscan hills. Guests can stay in the 14-room 18th century main villa or the estate's 12 cottages and apartments. Expect frescoes, original architectural features, four-posters, muted Farrow & Ball-esque paint shades and antique furniture. Wander around the landscaped gardens, take a bike or horse ride, check out the spa, have a tour of the bee hives, and, if you fancy honing your artistic streak, join the painting classes in the art studio. A siesta by the pool after one-too-many of chef Stefano Cavallini's innovative, Michelin Green Star, farm-to table dishes is bucolic heaven.
Eco credentials: Buildings were painstakingly restored using sustainable materials, including reclaimed slate, local stone and eco paints. A wide variety of flowers and plants have been planted to attract bees and they have their own hives. The hotel produces its own honey, olive oil, organic flour and wine.  Farming techniques are certified organic and heating/hot water comes from boilers fired by wood chips from the hotel's own forests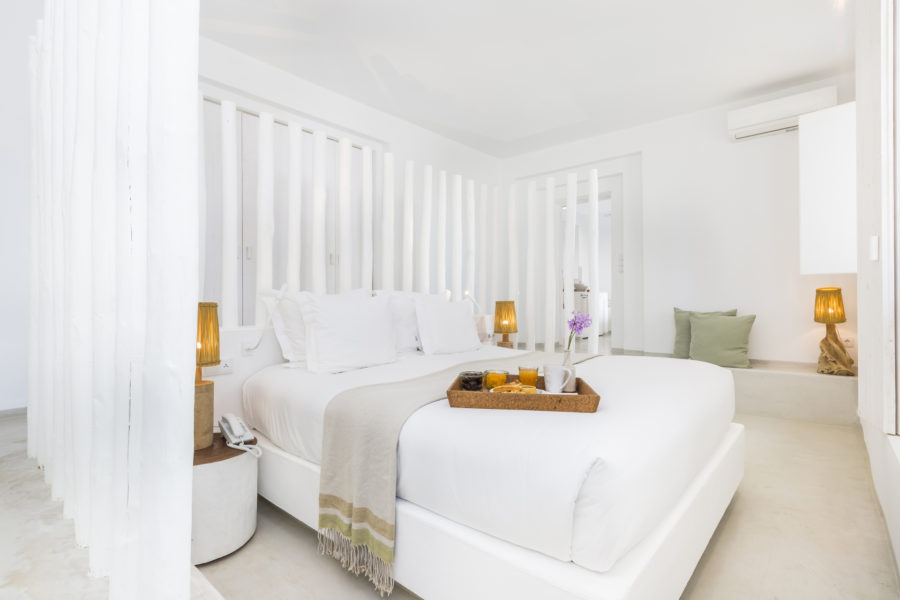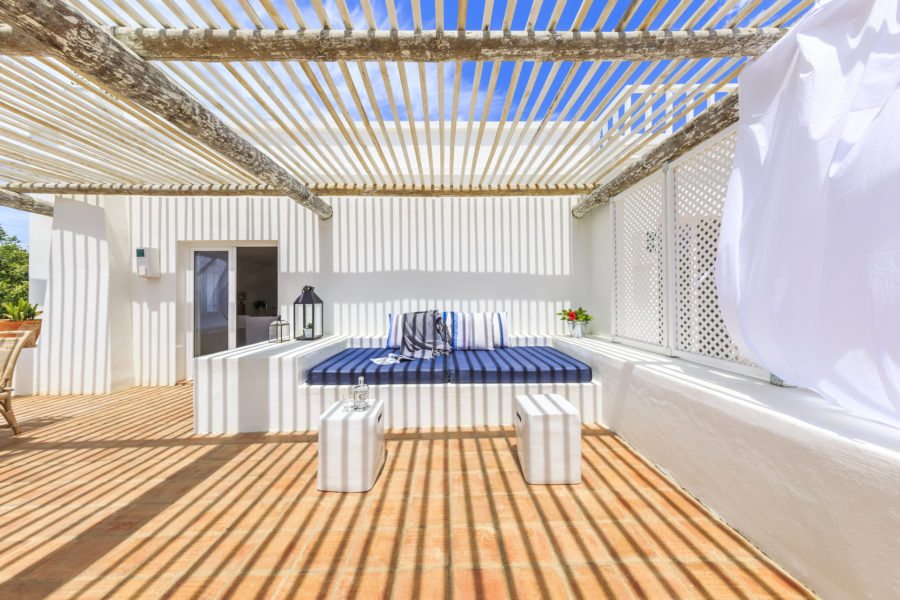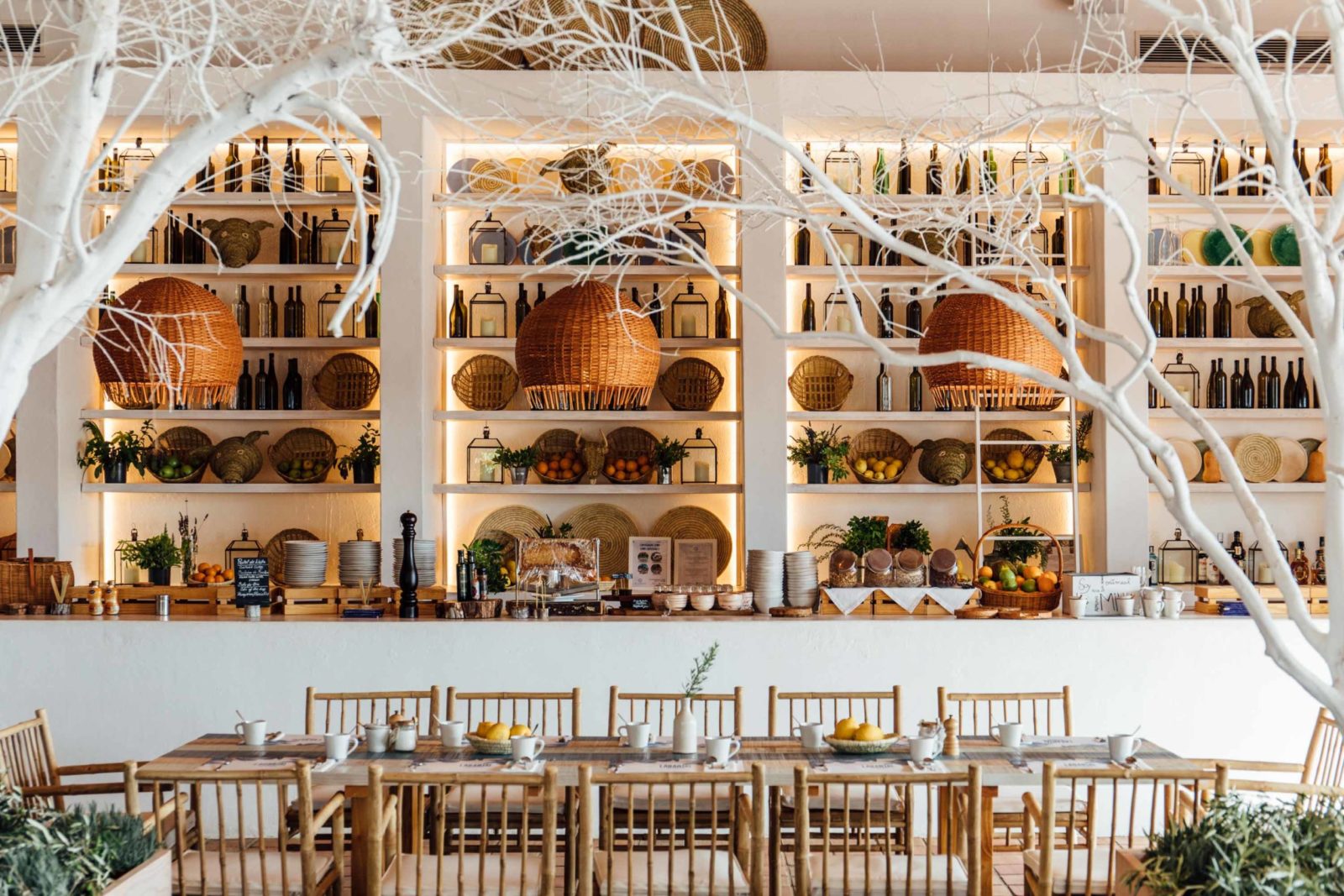 Images courtesy of Octant Vila Monte
Octant Vila Monte, Moncarapacho, Algarve
Algarve beaches can be anything but restful but a short drive inland you'll find the chic rural retreat of Octant Vila Monte. This converted farmhouse has 55 rooms spread across three Moorish buildings among citrus trees and pink bougainvillaea, and a three-bedroom private villa, Vila Indigo, with its own pool and gardens. Rooms have white walls, terracotta-tiled floors and jute rugs, with nautical colours adding a beach-house-in-the country vibe.
Vila Monte may be all about rustic peace but you are only 30 minutes' drive south east of Faro, 15 from the cobbled streets, painted houses and pretty harbour of the village of Tavira, and five miles in the hotel shuttle from the spectacular white sands of Fuseta Island. Ask the hotel to rustle up a picnic and you can stay there all day.   
Eco credentials: The restaurants use organic, locally sourced and sometimes homegrown ingredients. Environmentally friendly cleaning products and energy-efficient LED light bulbs are used throughout the hotel. The bathrooms are water-efficient, the toiletries sustainable, and single-use plastic is banned. You can rent bikes and take part in activities with local guides to encourage awareness of local ecosystems, heritage and culture, and the hotel arranges regular clean-ups on nearby beaches.