April | Travel
Eco City Guide: Tallinn
After a sustainable city break? Head to 2023's Green Capital of Europe
Susan Ward Davies
Chosen as European Green Capital City for 2023, pretty Tallinn scores highly on the eco front. Its Highland cattle are ranked as 'employees' for the biodiversity contribution they make to the city's Paljassaare Nature Reserve, and a pollinator highway for bees and butterflies is being developed across six of its districts. Tallinn's 60 parks make up nearly 20% of the city's landmass, nearly 14% of Tallinn's land and 138 of its species are protected, and it has a 2.2 square mile bog named Paaskula, just 30 minutes from the city centre.
The world's most digitally advanced society, Estonia wants to become a testing ground for green technology. They already have delivery robots – the cute little Starships (programmed to say 'thank you' if someone picks them up if they tumble over a kerb), and DPD's larger electric Clevon. Green Tech Week happens in November, they have free public transport for residents and are aiming for carbon neutrality by 2050.
Less worthy reasons for a trip here are the perfectly preserved walled Old Town, with its guild houses, cobbled lanes and medieval squares, and all the characterful coffee and cake stops to dip into while taking in the quirky museums (KGB headquarters, anyone?), galleries, shops and all that history. Plus you can get there from the airport in 15 mins, and the train station in 10.
The Old Town is divided into two parts: the Upper Town on Toompea hill, with its wealthy mansions, impressive Russian Orthodox Alexander Nevsky cathedral (an unnerving reminder of the Russian border just 132 miles west), and pink Toompea castle, home to the Estonian parliament. The lower part has more of a buzz with its bars, cafes and shops. For more contemporary city life, head to Port Noblessner, a former shipyard turned foodie/cultural hotspot, or Telliskivi Creative City, a regenerated area of galleries, cafes, street art, food trucks, a weekly street market and a hotel made of shipping containers.
Estonians take sustainability very seriously: here's how to have the best eco weekend in the Green Capital.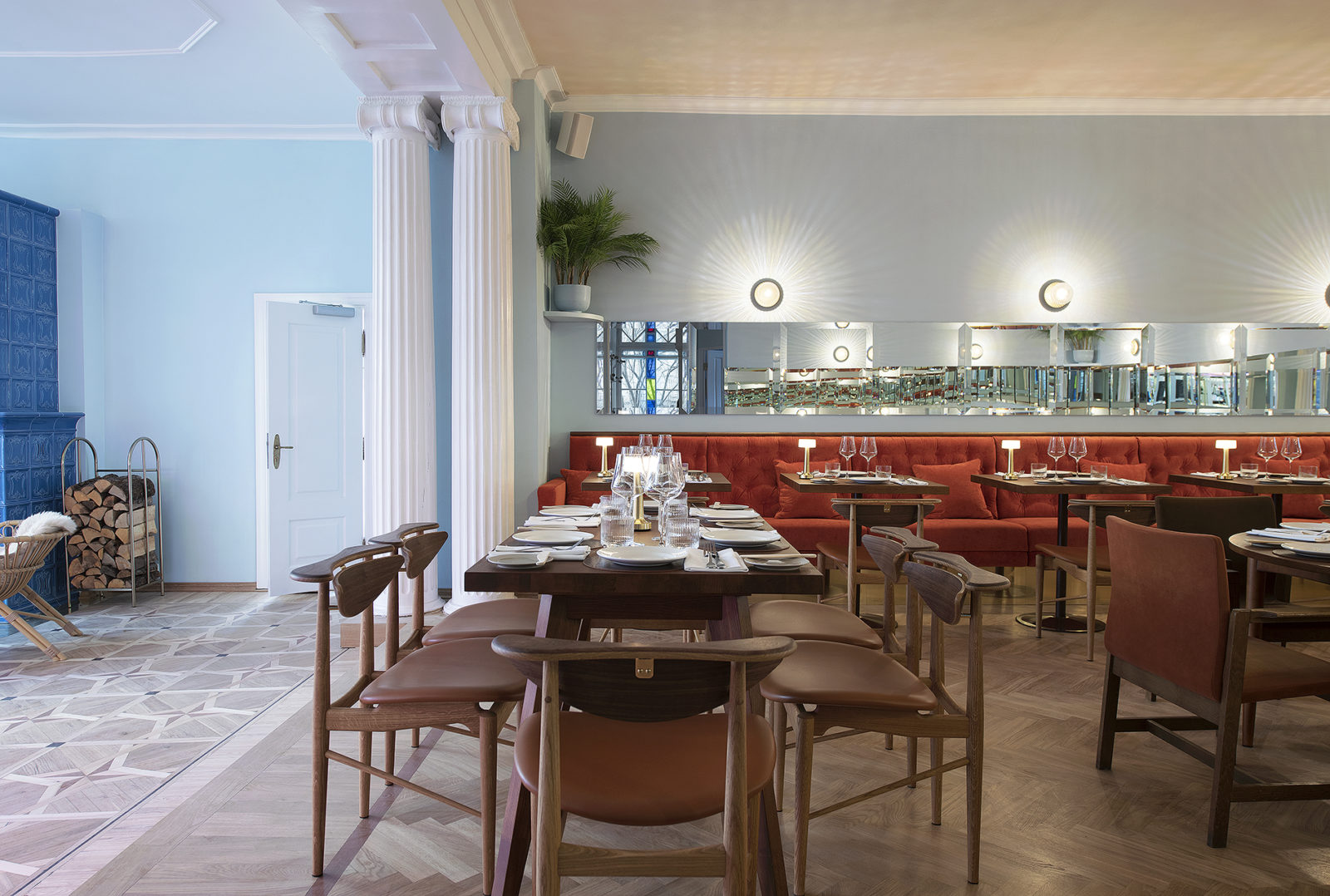 Restaurant Lee
ECO EATING
With 31 of Tallinn's restaurants awarded a Michelin Green Star, eating sustainably is a breeze here.
Green 'corrugated' walls, lamps that look like flying saucers and a menu that is a micro biome dream with fermented this and that, Peet Ruut serves up high quality ingredients from local farmers.   Try cream made from leftover black sourdough bread and charcoal grilled pike perch from Lake Peipus
Rataskaevu 8
The restaurant in this exceptional photo gallery won a Michelin Green Star for its 'leaf to root, nose to tail', zero-waste policy, where every scrap is used and leftovers are made into compost.   Our favourite dish?  The lightly cured whitefish with burnt green onion oil, with Estonian wine from the Allikukivi winery.
Telliskivi 60a-8
Come for the green tiled walls, retro orange and brown chairs, and a cool refectory vibe and stay for the crispy sweet potato with kimchi and sea buckthorne semolina mousse with lavender milk and rosemary meringue.
Green Key accredited.
Koplei 16
Friendly service and a chalked-up menu full of must-try treats such as mushroom risotto, gravlax, white fish crudo, chicory and soft cheese.
Vene 7
Hidden away through an iron gateway, Green Key accredited Restaurant Lee is in the skilled hands of Canadian-born Japanese chef Hiro Takeda. He draws on his dual heritage to craft exquisite dishes from locally sourced, sustainable and organic ingredients.  The menu is a total taste-fest , sprinkled with sashimi, arctic char, cheese curd gnudi, crispy sushi ri­ce and salsify.
Uus 31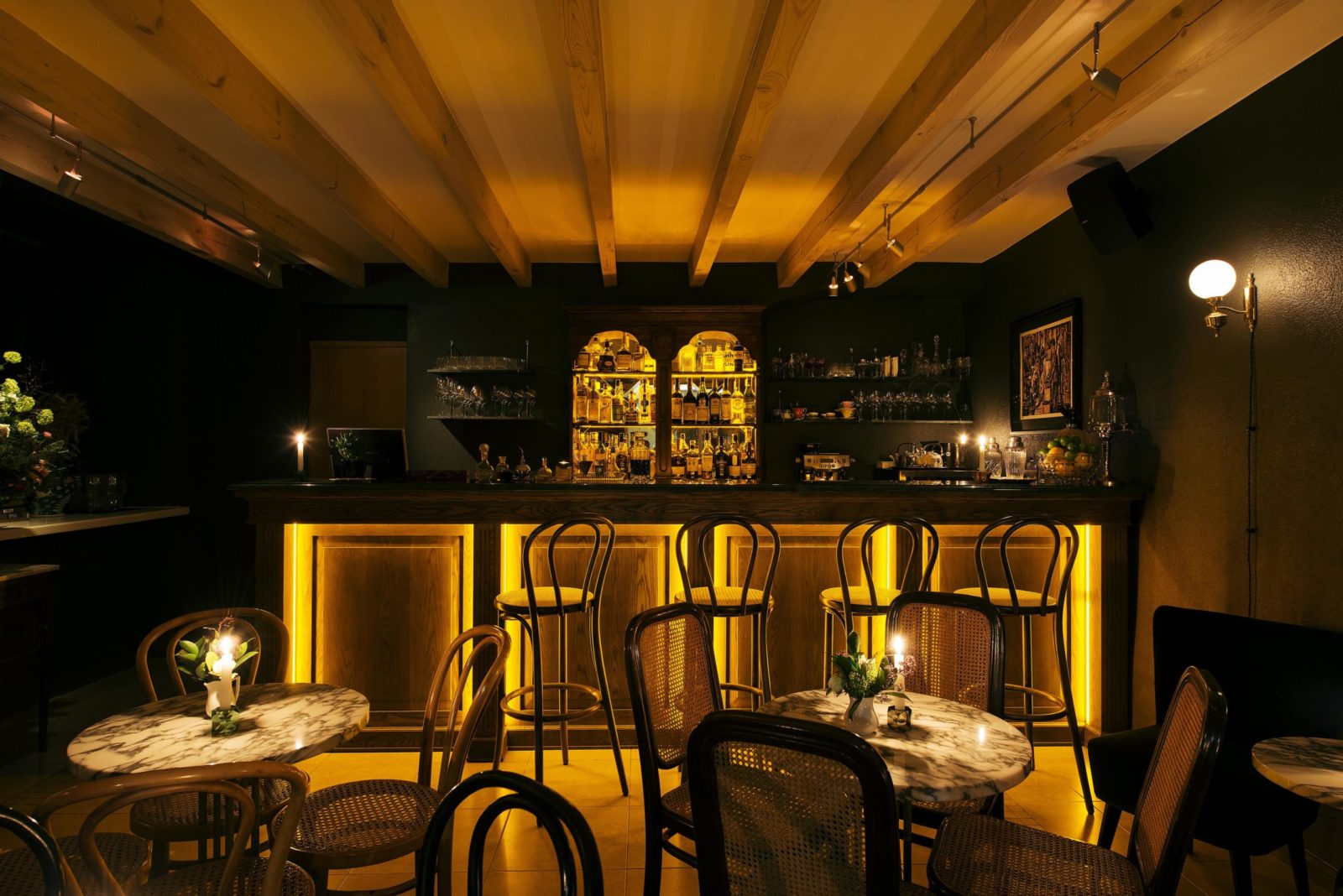 Botaanik Bar
ECO BARS
This dark, cosy and stylish bolthole has a retro vibe and beautifully crafted cocktails made with organic ingredients and home-made syrups.
Suurtuki 2
In this award-winning artisan gin distillery in Telliskivi, you can do behind-the-scenes tours, and try the likes of their own brand rhubarb and lingonberry gin in their cosy cocktail bar
Telliskivi 60M
Exclusively natural and unprocessed ingredients are used to produce berry, fruit (except grapes) and vegetables wines.  Do a winery tour or just settle in for a session at the bar.
Telliskivi 60m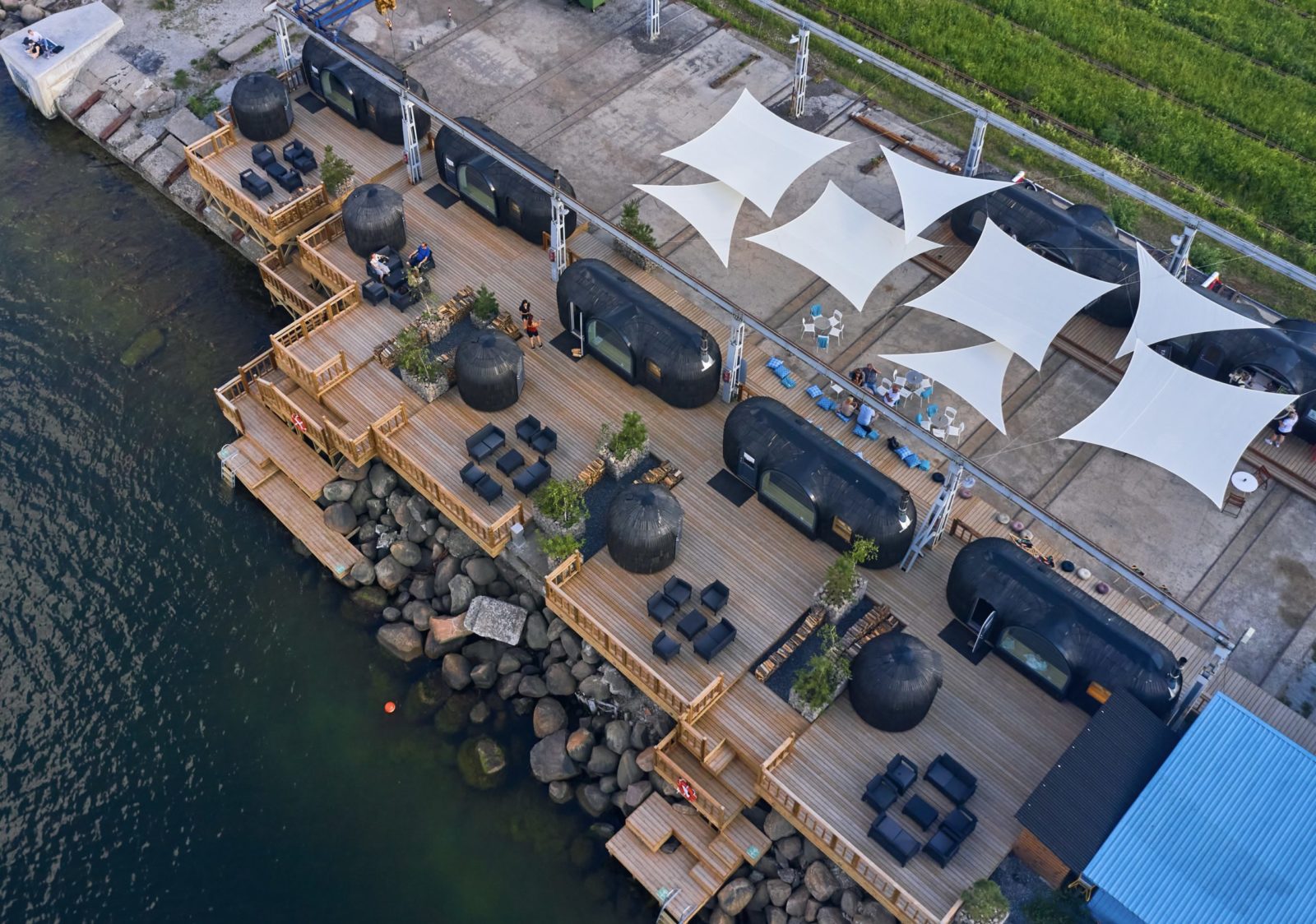 Iglupark OÜ
DON'T MISS
If you haven't tried a sauna are you even in Estonia?  Book one of the cute wooden domed sauna cabins in waterside Iglu Park in Noblessner for a serious warm up interspersed with truly freezing dips in the sea.  If you're  hooked, stay the night in a cosy self-catering cabin for two (from £140). Sauna cabins have showers, fridge and outside terrace. £66 per hour, fits 10 people.
Lennusadama 7
Contemporary Art Museum of Estonia, EKKM
This non-profit, contemporary art venue is housed in an old boiler plant near the harbour
Pohja pst 35
Walk off all those organic cocktails by taking the beautiful 2.5 mile nature trail along a wooden boardwalk over the bog. Go early before the group tours descend
This brilliant Community Workshop, in a repurposed old building in the former industrial centre of Tallinn, acts as a DIY repair shop for locals bringing everything from furniture to fashion. Check ahead for changeable opening times.
Estonian-born Reet Aus has been producing sustainable clothing from deadstock and upcycled fashion since 2011. You can buy her designs in her workshop/store.
Telliskivi 60a/5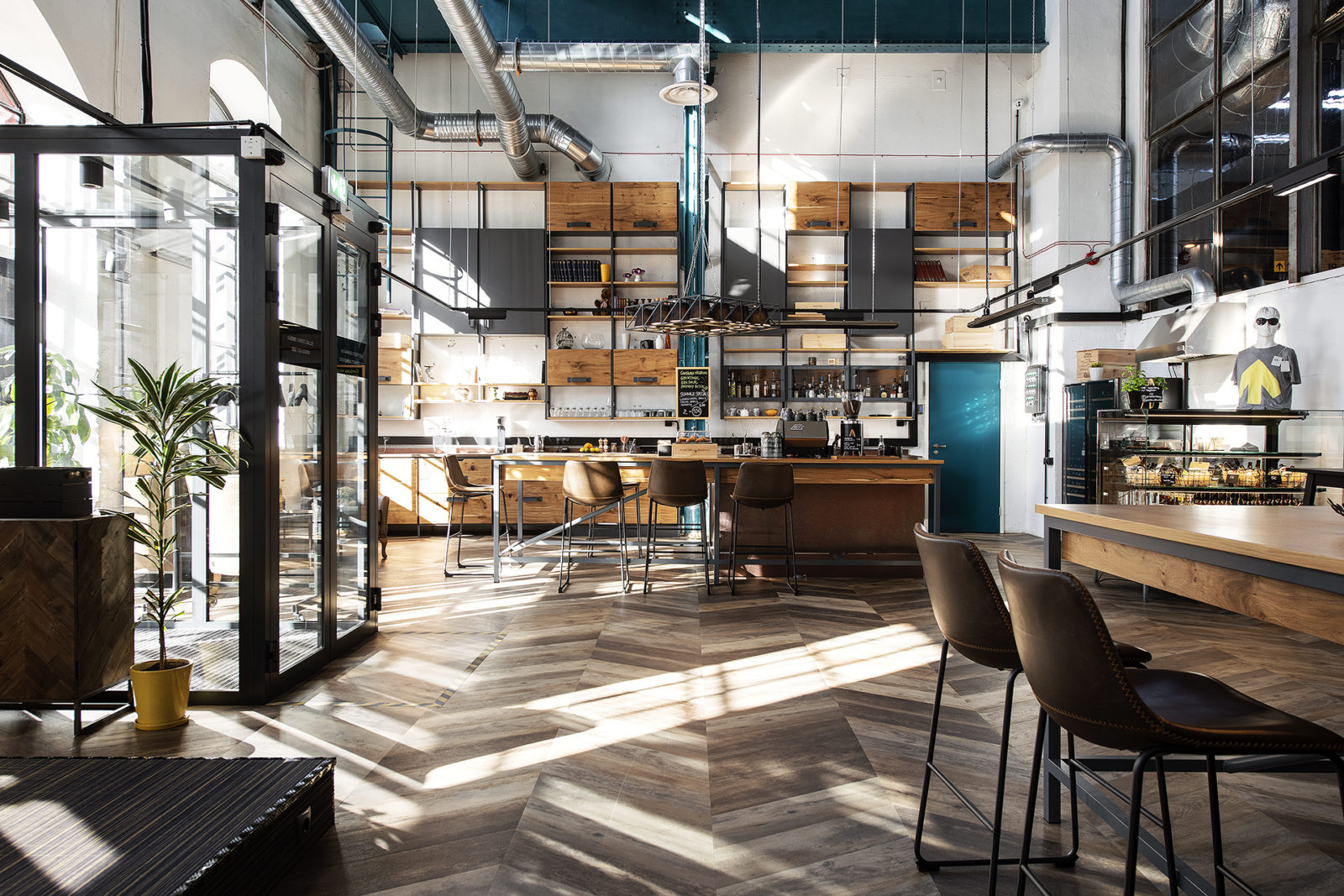 Hektor Container Hotel
ECO STAYS
Hotel Telegraaf, Old Town
In the heart of the Old Town, this former bank /post office has 84 rooms, a bijou indoor pool, a small Elemis spa, and lots of original 19th century features.
They are expecting Green Key accreditation by June 2023, use mostly LED and motion sensor controlled lighting, have high efficiency water fixtures, and paper and waste are kept to a minimum.
Doubles from around £124, room only
This very cool hotel/café/ co-working space in Telliskivi has bedrooms housed in 20-foot, repurposed shipping containers. Bedlinen is Oko-tex and Ecolabel, suppliers deliver goods package-free or in recyclable/ reusable containers, and to keep costs down, guests have to sort their own recycling and clean their own rooms.   Doubles from £63, room only
Telliskivi 62, 10412 Tallin
A four-day city break in Tallinn with Regent Holidays costs from £850 pp sharing, including return flights from the UK, three nights' B&B in Hotel Telegraaf, return airport transfers, 24h Tallinn card and a bog-walking excursions.
For the lowdown on Estonia see visitestonia.com
Wizzair named Most Sustainable Low Cost Airline 2022 from World Finance Sustainability Awards, has return flights from London Luton to Tallinn from around £100.