The Calendar Profile
Sustainability's Secret Supernova
Claire Bergkamp, the Montana-born eco crusader, who built Stella McCartney's sustainability department over a near 10 year tenure at the brand, started her career in the costume department of Heroes and Glee. Today, as COO of non-profit Textile Exchange, the 36-year-old is on a mission to transform the fashion industry as a whole: "I don't want to waste any more time"
Sarah Bailey
Growing up in the wilds of Montana, with nature-loving, liberal parents (her mum is a botanical watercolour artist, her dad a naturopath), Claire Bergkamp followed the standard teenage trajectory of bucking against her parents' lifestyle choices: "I was just really interested in fashion – and everything that was the opposite of Montana. I was fascinated by cities." If not completely rejecting her outdoorsy childhood, Bergkamp says she spent much of her time obsessing over the pages of Vogue magazine and dreaming about shopping trips to Paris. Needless to say, small-town Montana was not blessed with great retail opportunities and she describes her teenage dress sense as woeful. "I wore a lot of Patagonia, mixed together with random stuff that I bought in Paris, and bad jeans," she laughs, talking to me via Zoom from her home office in Stoke Newington, East London, where she's surrounded by houseplants and outfitted in the kind of cosy, neutral-hued, minimalistic style you might expect from a Stella McCartney alum.
Today, the COO of the non-profit pan-industry organisation Textile Exchange is now herself passionate about nature (she's also made her peace with Montana and travels back there often). Nevertheless, the glimpse into her teenage character goes some way to explain the somewhat surprising start to Bergkamps's career in costume, specifically on TV series Heroes and Glee. Having been involved in local theatre as a teenager, and taken summer art classes at The Art Institute of Chicago, she became fascinated by the psychology of character as expressed through clothing. However, the reality of a job as a costumier and shopper – hoovering up merchandise in the malls of LA, all day everyday – was something of a wake-up call. "When you're shooting a show, you need to have multiple options… especially in a show like Heroes, where they're superheroes and having their arms and limbs fall off," she explains, but still the profligacy just stuck in her craw. "It was not for personal use and a lot of it would get returned, but a lot of it wouldn't… it would be stored…and having just such enormous amounts of clothing going into storage and really having a grasp of the volume…the waste…" Bergkamp says she has done a lot of work with universities in the past decade. "Often, a real entry point I've noticed for young people is waste."
Bergkamp may not be a household name, however the 36-year-old is undoubtedly one of fashion's most effective game-changers. Her own pivot – from professional mall shopper to eco crusader – began with her Masters degree at London College of Fashion's Centre For Sustainable Fashion (which she embarked on in 2010). It was, she says, a baptism by fire – shifting gears from her creative education in costume, to the academic rigour of the Masters programme. "I didn't realise how hard it would be," she admits, laughing. "But it was wonderful and completely reshaped my thinking and way of processing information and really developed the kind of base knowledge that I still use today to understand supply chains."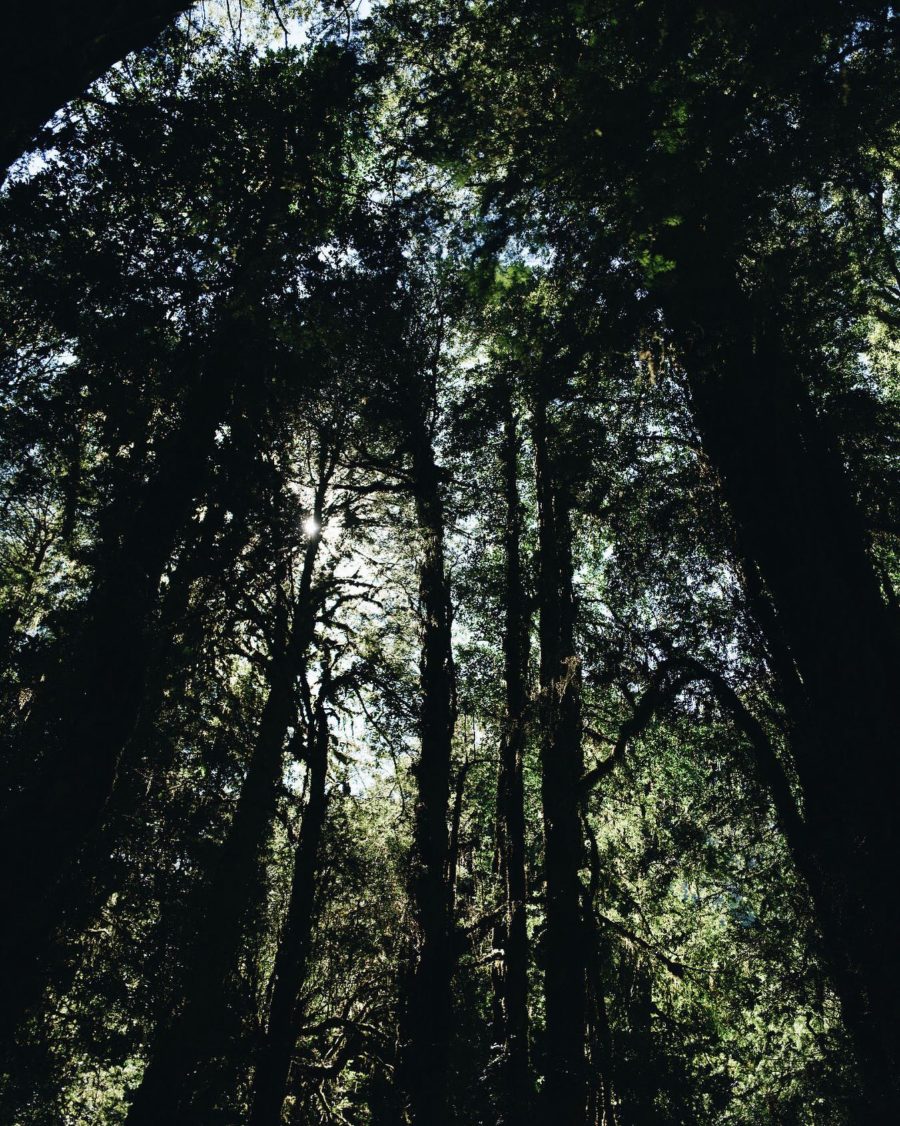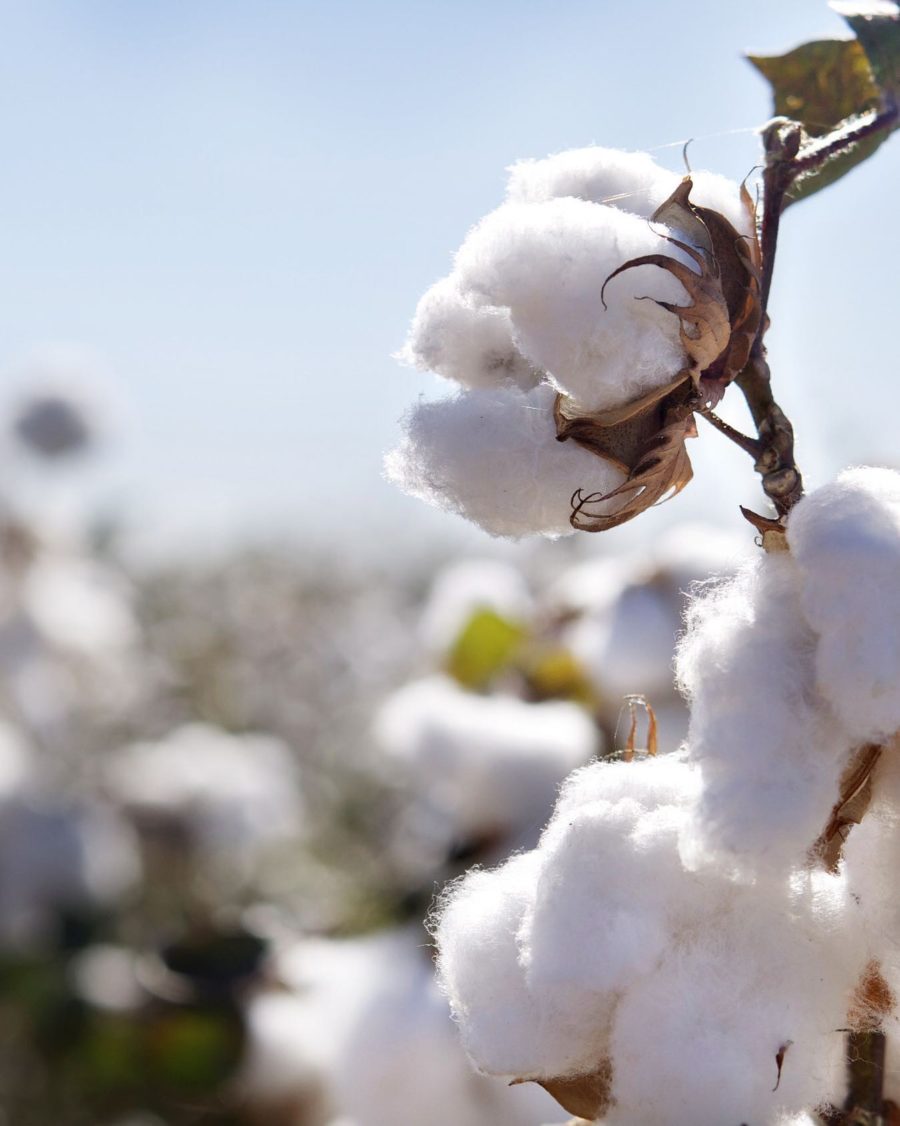 L: Alice Aeady R: Textile Exchange
She first arrived at Stella McCartney, a brand renowned for its stance on animal cruelty, in 2012, "at the height of Olympics madness!" (McCartney, of course, designed Team GB's kit). Initially engaged as a temp, brought in to do end-of-year environmental reporting (a legal requirement for the brand's then-owner, French luxury conglomerate Kering), Bergkamp was swiftly brought in-house to drive the brand's sustainability work (eventually rising to Sustainability Director). She explains that at around this time, "all of the Kering group was encouraging brands to hire sustainability leads and set up sustainability departments. It really was the right time, right place, right education."
Today, as she reflects on a near decade-long tenure at Stella McCartney – which saw the brand become synonymous with sustainable luxury – Bergkamp counts the transformation of the viscose supply chain (the manufacture of viscose is traditionally chemical-intensive and environmentally devastating) among her proudest achievements. "We changed the way that we sourced our viscose, set up a fully traceable supply chain, and were the first brand to meet commitments sourcing viscose ensuring they're free from ancient endangered forests, which set a tone at an industry level." The development of Econyl fibre (made from ocean and landfill waste) is another significant achievement. "I've always been extremely proud of the work we did on Econyl. It was a group-led initiative, but we did a lot of work in-house at Stella on that as well."
Of course, the challenges were legion. Just imagine the conversations with factory owners and suppliers and a 20-something woman with new ideas, she explains ruefully, "particularly at the beginning… It was not always taken as a friendly suggestion." Though she is quick to point out: "No matter whether you're talking to a farmer or a mill owner, from a mill that's been operated for hundreds of years, it's about figuring out where your interests meet," she says, betraying a glimpse of the quietly steely diplomacy that has allowed her to drive so much change. As for the demands of the remorseless fashion calendar – timings, deliveries, producing four collections a year? She's the first to admit that "staying on top of that, trying to embed sustainability, while allowing for freedom of design," is hard. "Not a blocker, but a challenge."
What did she learn from Stella personally? "So much, it's hard even to say, but you know – bravery. It is so brave to stand by what your values really are at the highest level… Her values around animal welfare have been so front and centre to the organisation for so long. It's taken a long time for the industry to catch up with her values. And to maintain that vision and clarity is so unusual in any industry." Bergkamp goes on to explain that while the Stella McCartney brand was never the biggest within Kering "footprint-wise", because it was both agile and ambitious it had "the ability to show what was possible, which is so, so exciting." For Bergkamp, this is the role that luxury can play within the fashion sector as a whole. "I've always thought that is the power of luxury, it does set the tone. And it trickles down."
"There is such a sense of urgency around this work. And I don't want to waste any more time. I'd like to remove the excuses. Having worked on the other side, I know what the excuses are. If we can help to remove the excuses, I believe that we can really transform the industry"
Claire Bergkamp
After such a rewarding stint with one of fashion's most haloed brands, why did she want to move on? She reflects that lockdown played a part in the decision – allowing her to focus on where she wanted to spend her energies in the next chapter of her career. "I really wanted to work at an industry level. And the work that I did for Stella in materials, specifically raw materials, was where I was always the most passionate, influential and valuable," she says. "And having that desire to be able to support change at a larger level, there was really nowhere better for me than Textile Exchange."
A global non-profit organisation dedicated to converting the fashion and manufacturing industries to environmentally conscious materials, Textile Exchange was established in 2002 by CEO La Rhea Pepper, a fifth-generation Texan farmer and founder of two successful organic cotton businesses. "La Rhea is such a visionary leader and again, she started the organisation focused on organic in a time when that was not a thing." Today, membership of Textile Exchange includes luxury labels and household names, from Gucci to Marks & Spencer. 
As co-leader with Pepper, Bergkamp says her mission is to make Textile Exchange's work more widely known and accessible. Later this year, the organisation will be releasing a digital tool (The Shared Measurement System) to help companies better track sustainability data. Currently, there's a lot of disparity in the way companies and organizations track sustainability data, and unless the way this information is collected for the entire fashion and textile industry is standardised and harmonised, how can real progress truly be measured or targets met? "It's going to be quite transformative."
Bergkamp goes on to explain that Textile Exchange's objective – a 45% reduction of greenhouse gas emissions by 2030, to meet the UN's Sustainable Development Goals – will require pulling three main levers. They are: scaling the current solutions we have, slowing growth, and "closing the innovation gap", by which she means solutions that go way beyond creating shiny, new lab-grown luxury baubles. The real work needs to be in regenerative agriculture and transformative systems of textile recycling. "There is such a sense of urgency around this work. And I don't want to waste any more time. I'd like to remove the excuses. Having worked on the other side, I know what the excuses are. If we can help to remove the excuses, I believe that we can really transform the industry," she says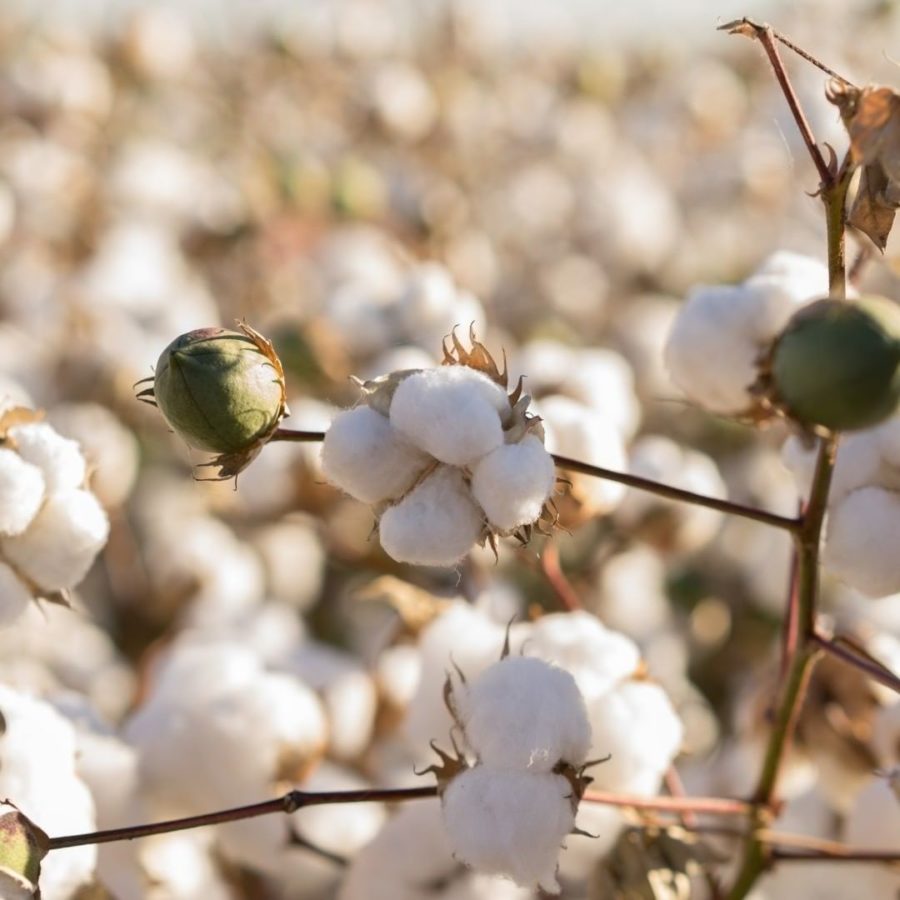 Courtesy of the Textile Exchange
From shopper on Glee, to global leader in sustainability in not more than a decade, I ask who have been her most influential teachers, the incredible women who have helped her along her path? She cites Dilys Williams, founder of the Centre for Sustainable Fashion ("an absolute mentor in helping me shape my systems thinking"), the legendary buyer Julie Gilhart, former VP of Fashion at Barneys New York, now Chief Development Officer at Tomorrow Ltd ("a really early teacher for me, who helped me navigate a lot of the luxury industry"), and Dr Helen Crowley, the former Head of Sustainable Sourcing Innovation at Kering, who now runs a fund called The Pollination Group. "We've done a lot of farm visits over the years and she's been such an incredible guide for me – helping me put a scientific lens on the instinct that I had."
My time with Bergkamp is nearly over and our conversation circles back to shopping, something she admits she seldom does these days. Her WFH outfit today consists of an Arket sweater in responsible wool ("Arket does really good certified product"), worn with a pair of treasured earrings from Barneys bought by her artist husband, and her Pilates leggings, so she can fly to her class after her day of back-to-back work calls is done. What is the checklist all of us consumers should have in our head when we are in store and about to purchase, I ask? "First – do I need this?" she answers. "Second, will it last? And if it's something I'm not going to wear very much, would I be able to resell it? I think those are the entryway questions, because if you're buying something you're only going to wear once or twice, make sure that there is enough value in it, that it can be reentered into the economy… It's better for you and it's better for the planet."
"On top of that, I would say, look if it comes from certified materials that have any kind of accreditation. Does it have responsible wool, does it have organic cotton, does it have recycled content in it?"
We are living in very uncertain times. Is she still optimistic? "Like all of us that work in the climate space, I do get scared from time to time, but it doesn't dampen my optimism for the possibility that we can still address things. I've seen an enormous amount of change in the time I've worked in fashion. It has not happened with maybe the speed and scale that one would hope, but it has occurred, and I am optimistic that we can get to the next level."