March | Designer Focus
Meet Richard Malone
Emma Sells
Richard Malone's clothes have to be seen to be believed. A trained sculptor as well as a Central Saint Martins graduate, Malone creates and cuts colourful shapes that are so intricate and extraordinary, you can only truly appreciate them from every angle. This is high-fashion bordering on art, as far removed from easy-to-digest mass-production as you can get. Each piece that leaves his London studio is numbered and many of his creations are one-offs; bespoke, intimate pieces built for, and with, the smart, considered customers who commission and inspire him. So, it makes sense that Malone puts just as much thought and care into choosing the materials and dyes that his clothes are made from.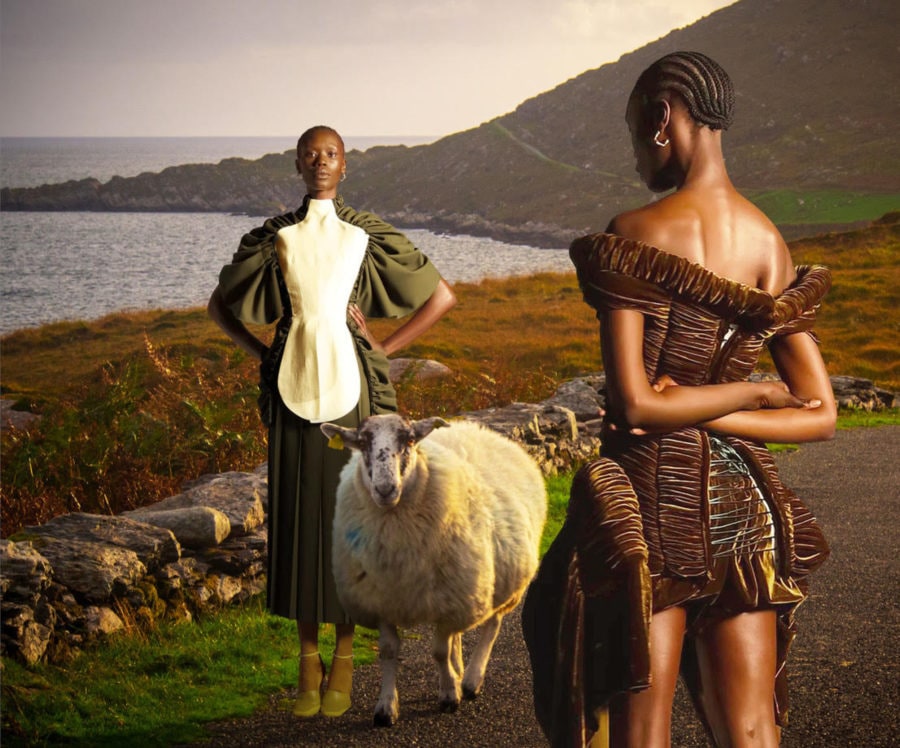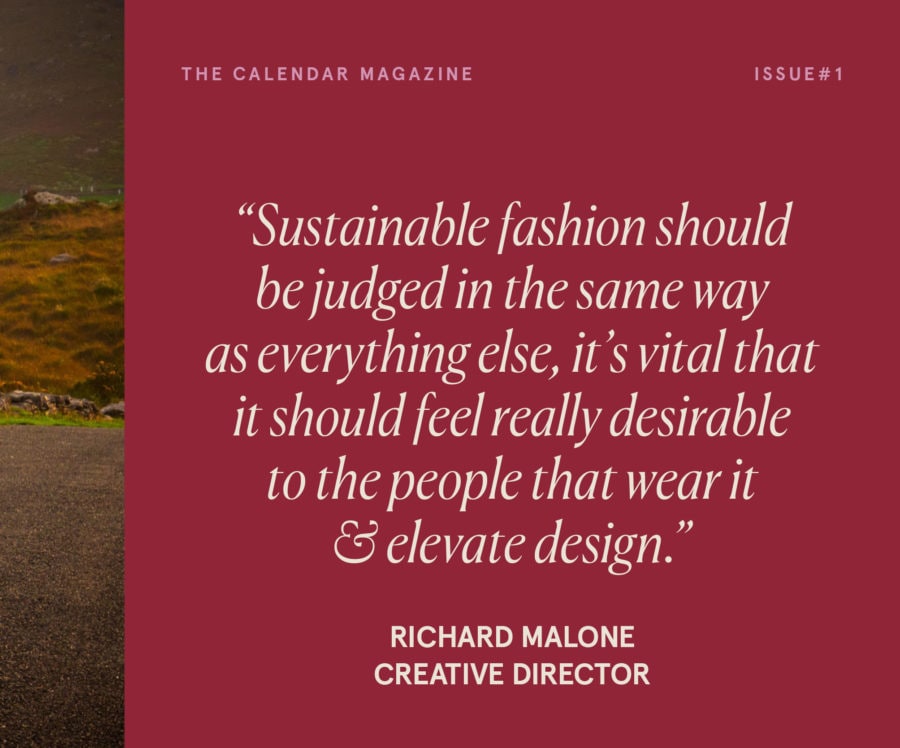 Artwork by Siduations
Richard Malone has been a sustainability flag-bearer ever since he started his label in 2014, with the idea of modernising the way fashion was created and consumed. For him, that doesn't just mean using innovative fabrics made from marine debris or recycled leather and wasting nothing, but genuinely supporting the people and communities he works with, too. Growing up in Wexford, Ireland, he watched the local linen and weaving industry collapse, so he's passionate about employing highly skilled artisans with a fair wage and preserving ancient crafts and techniques, currently working with collectives in Tamil Nadu, southern India.⁠⁠
"As a young designer, the pressure to create a product that you can sell hundreds of thousands of is crazy and that's something I've been trying to turn on its head since I started," says Malone. "It's really important to make things that are endearing to the women that buy them, but I have a problem with the idea that fashion can only be engaged with when it's consumed. Sometimes you have to make something that's so abstract and so new and experimental that people are inspired by it."⁠⁠
Artwork: Siduations