November | Designer Focus
Ahluwalia
Designer Priya Ahluwalia talks about designing womenswear for the first time, being shamed for having stuff and why she doesn't like to be labelled sustainable.
Emma Sells
"I love my job," declares designer Priya Ahluwalia over Zoom on a grey, already frantic Monday morning. "There are so many great things about it. I mean, obviously, there are bits that are stressful because I'm a business owner and there are responsibilities and challenges that come with that. But you know, how can I not enjoy it? I'm getting to do what I always wanted to do and it's going really well." Really well might be an understatement, to be honest. Ahluwalia, the eponymous label that the designer started right after graduation in 2018, is deservedly one of London's most talked-about labels right now. It jointly won the coveted LVMH prize last year and has, in the past few months alone, launched its debut women's collection, notched up high profile collaborations with Ganni and Mulberry, released two fashion films, launched a crowdsourcing app with Microsoft and has been named a finalist of the 2022 Woolmark Prize.
Most importantly, though, at the heart of this whirlwind are super-stylish and sought-after clothes that have been responsibly made since Ahluwalia's inception. Vibrant, playful and eclectic, they draw equally on her South London upbringing and the Nigerian and Indian heritage of her parents. To date it's been a solely menswear proposition, worn by the likes of Lewis Hamilton, 21 Savage, Tinie and Bridgerton's Regé-Jean Page, but for SS22 she's added a much-requested, powerful and sexy women's line to the roster; all figure-hugging, club-inspired silhouettes and sleek tailoring as well as more feminine takes on her signature denim pieces. "I think I focused on menswear because there's so much left to be explored," she says. "Men have basically been wearing the same clothes for 50 years so it's about how we can push their boundaries and encourage them to try more, basically, and I think that's quite an exciting challenge. But I love designing womenswear; I actually find it more enjoyable, in a way. Maybe because I insert myself into it a lot more."
I think what we need to do is stop this culture of shaming people for having stuff, because we all do. We've all been born into this capitalist society, we're all part of it. So let's stop making everyone feel bad about it. Let's think about the best ways to deal with it.
Priya Ahluwalia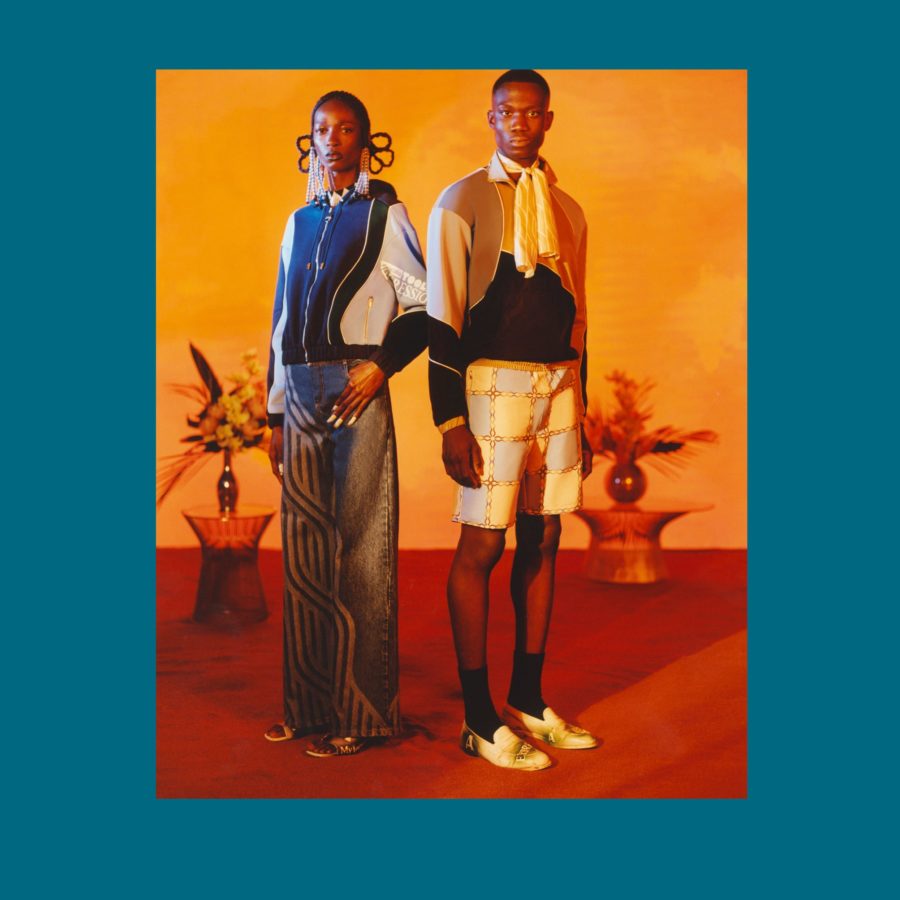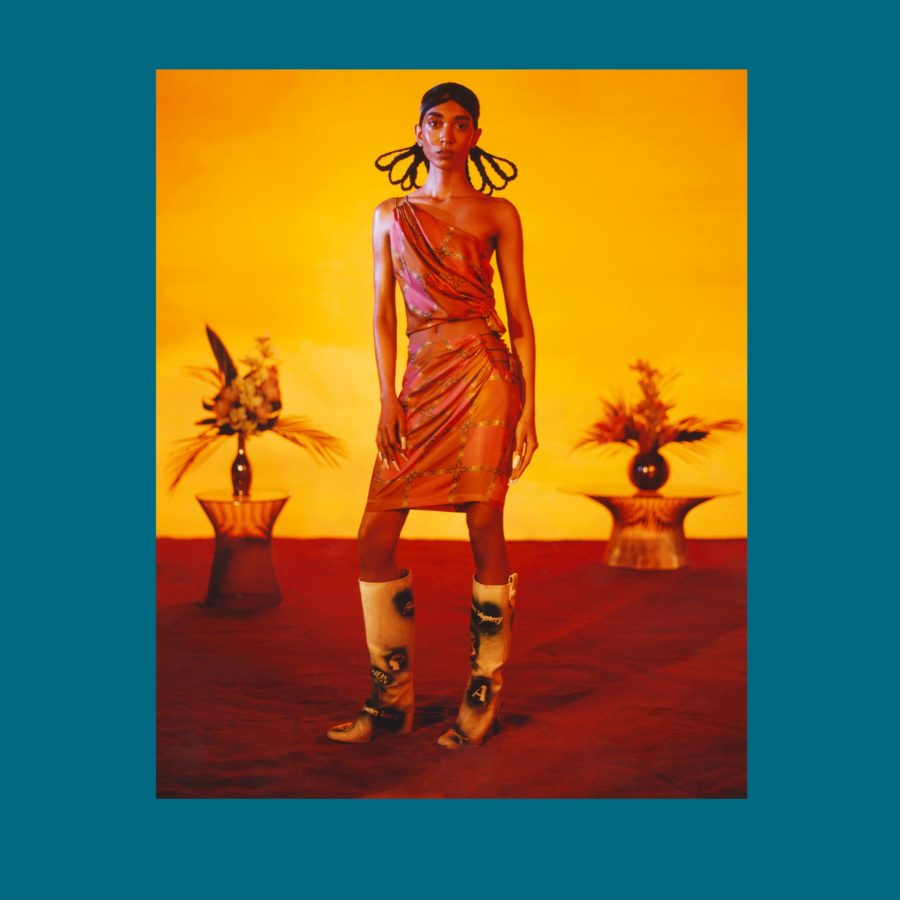 Images courtesy of Ahluwalia
The label has been responsibly made ever since its inception. Keen to know more about the impact of the fashion industry on India and Nigeria, she did a research deep dive – what happens to our second-hand clothes when we've donated them in the West, where the 80% that gets shipped overseas to the Global South ends up, and the repercussions on the local textile industries – and determined to take a more thoughtful approach when it came to conjuring her collections. So, each season, she riffs on a concept then figures out how to produce it in the most positive way possible. She uses a lot of vintage and deadstock fabric, which is a challenge as the brand grows more successful and where its project with Microsoft comes in. Approached by the company to stage a digital fashion show, Ahluwalia declined but suggested instead that they join forces to help her crowdsource materials. The result is Circulate, a freshly launched app that allows users to offer up clothes they no longer need for Ahluwalia to upcycle into new collections. "All of us have got stuff at home that we don't want any more but we don't know what to do with it," she says. "I think what we need to do is stop this culture of shaming people for having stuff, because we all do. We've all been born into this capitalist society, we're all part of it. So let's stop making everyone feel bad about it. Let's think about the best ways to deal with it."
Despite the intentionally thoughtful way that she produces her clothes, however, Ahluwalia prefers not to classify her brand as sustainable. "I don't like that label at all because I think it does a disservice to the rest of the work that we're doing," she says. "I find that when people label me like that, that's all they want to talk about, and that's not the way that I design or the way that I work. Ahluwalia is really creative, it's concept-led and design-led, I don't know many other brands in London that are doing as many different projects as we are, and I think once we start pigeonholing it as a 'something' brand, it does kind of make people forget about all the other stuff we're doing."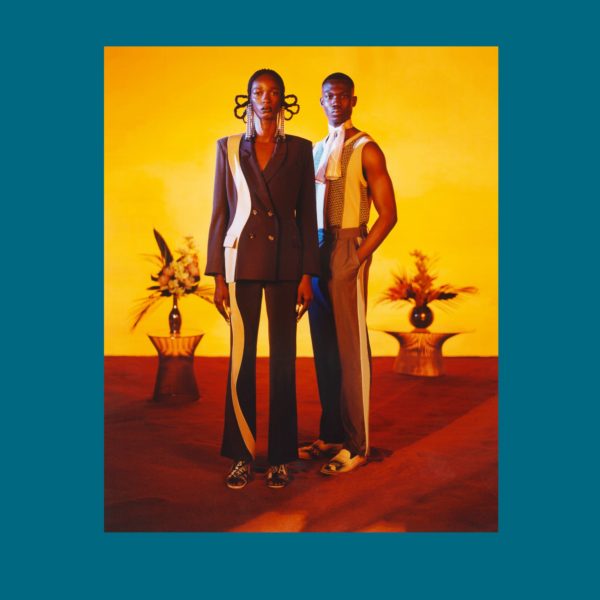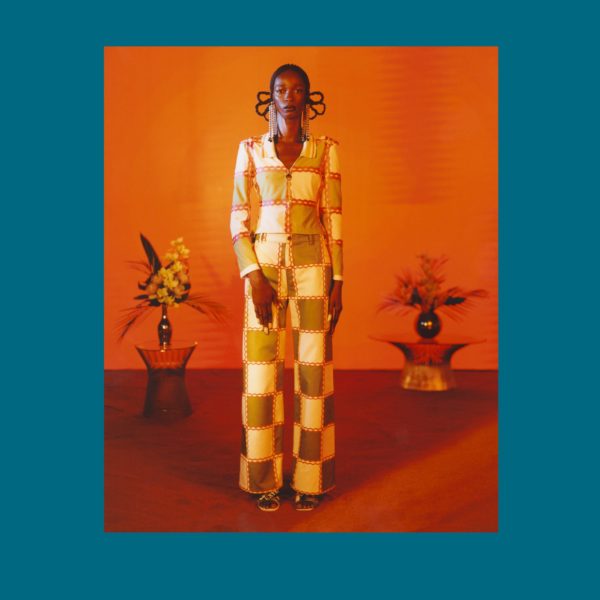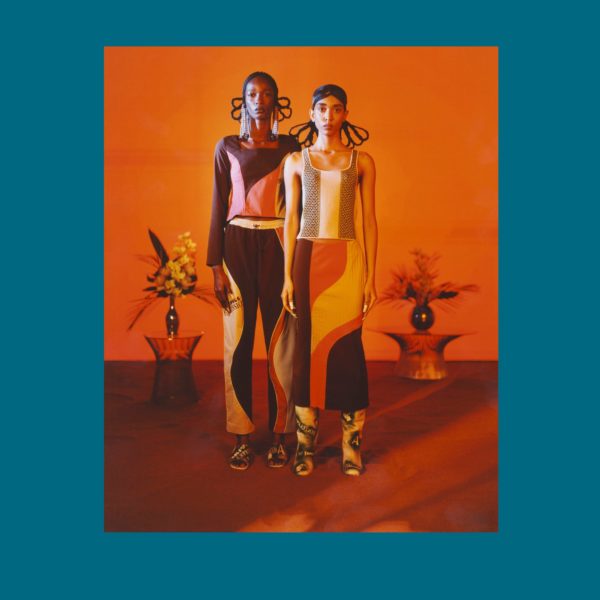 Images courtesy of Ahluwalia
She's uncomfortable, too, with the level of pressure and scrutiny that comes with the sustainable label, especially for smaller brands that are doing their part. "I get people asking me the most insane number of questions in some interviews and I'm like, do you think that a brand our size is the one that's responsible for changing the world?" she says. "Because I actually think that there's conglomerates and fast-fashion online businesses that are literally producing tens of thousands of units during a week and we could probably ask them some questions, you know? Basically, I'm stuck between a rock and a hard place. It's the same as far as representation in fashion; if I don't say it, then who else is going to say it? But at the same time, I don't want to take away from the fact that I'm actually a good designer."