July | Spotlight On
Wed Studio's Amy Trinh, the designer revolutionising bridal wear
Wed Studio founder Amy Trinh on re-framing the wedding dress
Emma Sells
When Amy Trinh got engaged in 2018 and set about hunting down a wedding dress, she hit a snag. A designer with stints at Louis Vuitton and Stella McCartney under her belt, she had a well-honed personal style – and finding a wedding dress that chimed with it proved impossible. So, she called her friend and former CSM classmate Evan Phillips and asked if he would use his experience working at Simone Rocha and Richard Quinn to help whip something up. Three years later, having fully immersed themselves in the world of weddings and realised that Trinh was far from the only fashion-savvy woman whose taste wasn't being catered for, their bridal-meets-ready-to-wear label, WED, is flourishing; so much so, in fact, that they still haven't made Trinh's gown.
The pair are shaking up the idea not just of what a wedding dress can look like, but its shelf life, too, conjuring incredible dresses – and not just in white, either – and statement-making separates that mix surrealist shapes with a grounded sense of wearability. And, because the idea of spending a fortune on a one-day dress doesn't fit with their modern, thoughtful approach to building a wardrobe, they're designed both to ensure that you make an entrance on your big day and to be thrown on with flats and worn out in the real world for years to come once the confetti has been swept away.
On their mission to minimise waste each season, they've used deadstock fabric from a 300-year-old textile mill and upcycled discarded wedding dresses (something they're keen to do more of to order). Wed Studio use carefully-sourced virgin fabrics, too, but cut to order and, with some clever pleating and draping, turn the scraps into patchworked versions of their favourite dress shapes. And, right now, they're expanding their ready-to-wear offering: all the better for brides-to-be looking for something even less traditional and those of us not planning nuptials.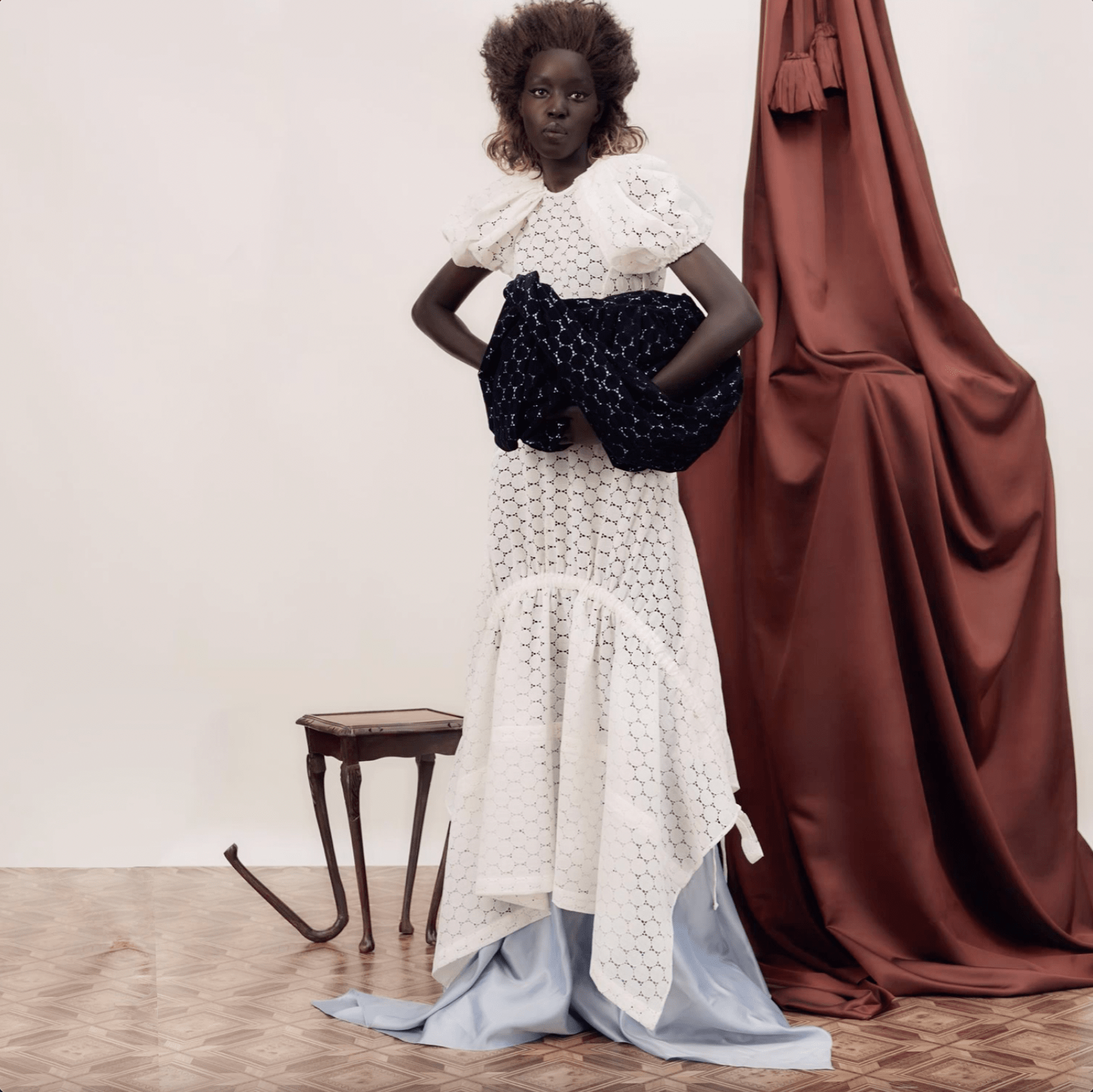 Artwork by Gus and Stella