September | The Edit
The Office-Ready Edit (But Make It Sustainable)
Discover the 8 planet-friendly workwear items that will stay in your wardrobe for the long haul
Morgane Nyfeler
With 'Second-hand September' in full swing – along with the conscious messaging of Tiffanie Darke's Rule of Five campaign and Andrea Cheong's Mindful Monday Method – reducing the amount of clothes we buy and choosing second-hand over new items are top of our mind this month as we prepare for the season ahead.
To freshen up your working wardrobe while minimising your impact on the environment, we've put together a list of office- and planet-conscious items that you'll wear on repeat, regardless of season, and that will make getting dressed every morning both a joy and a stress-free process. 
From throw-on-and-go layering pieces to the perfect pre-loved tote bag to store all your essentials, here's our edit of the best second-hand items and responsible workwear pieces that will lay the foundations of your forever wardrobe.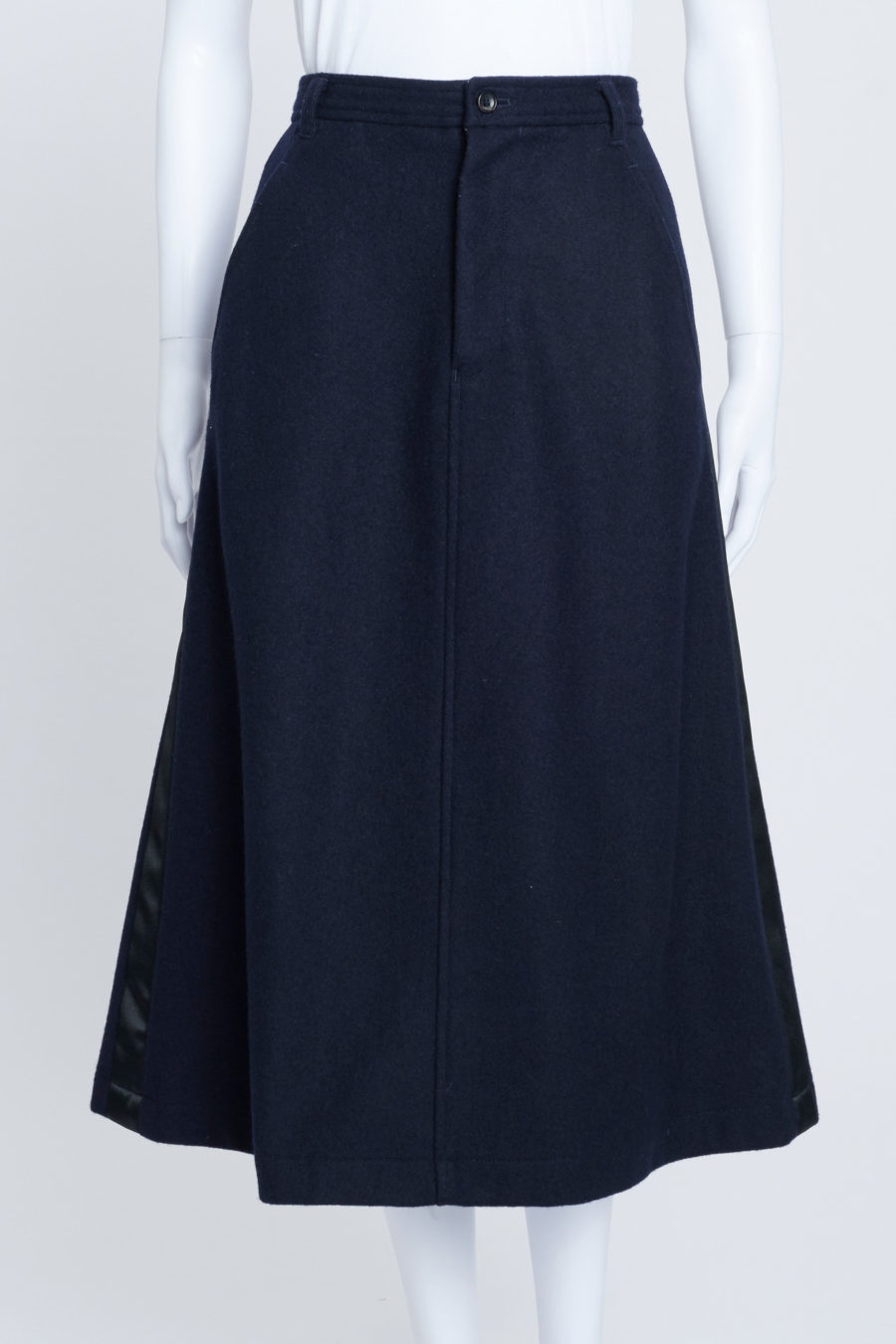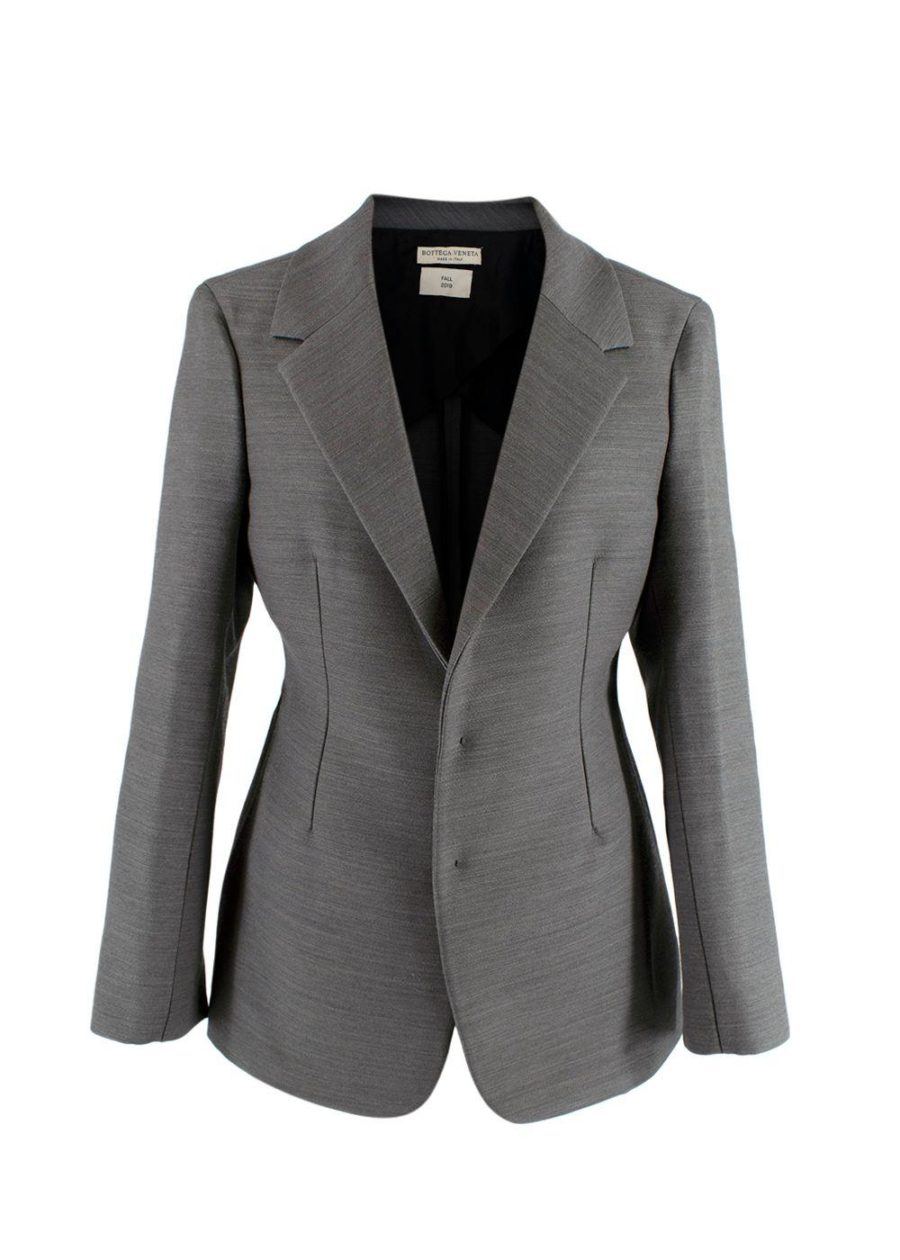 L: Comme des Garçons, Navy Blue Wool Midi Skirt, £144, available from reluxefashion.com R: Bottega Veneta, Grey Padded Blazer, £256.50, available from hardlyeverwornit.com
Simple and sleek with its A-line silhouette, you can't go wrong with this preloved Comme des Garçons navy midi skirt from one of our favourite second-hand platforms, Reluxe.
Nothing beats a well-tailored blazer to channel big-boss energy, especially when it's second-hand Bottega Veneta – Daniel Lee era – from 2019.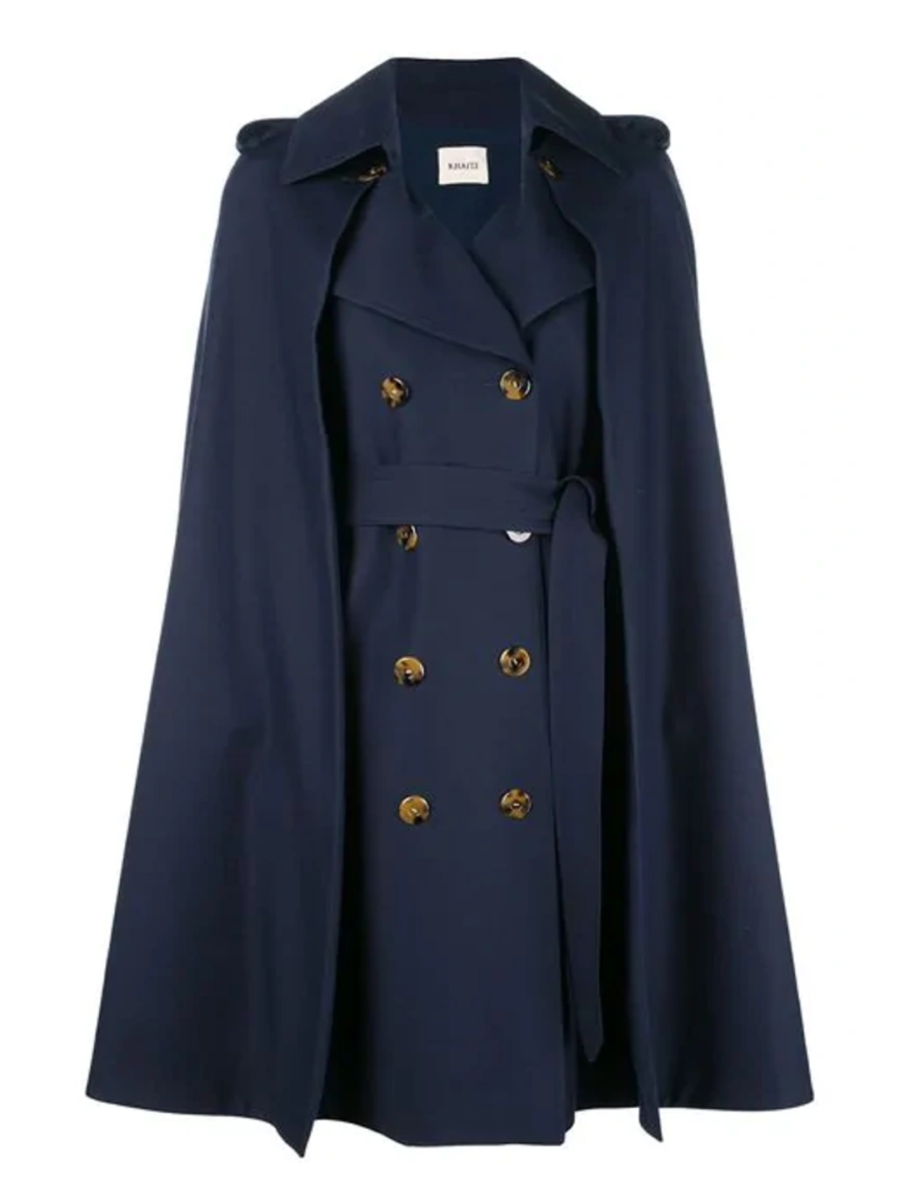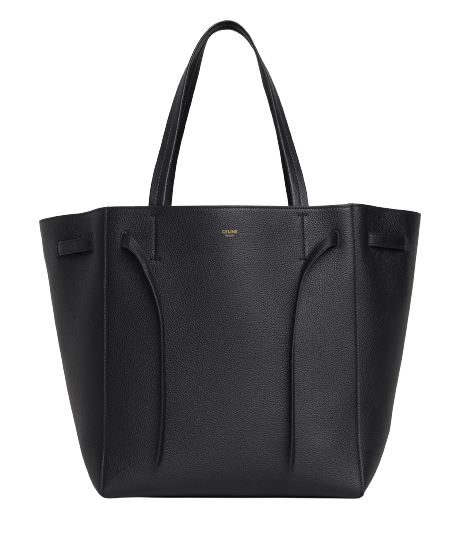 L: Khaite, Navy Cape Trench Coat, £715. available from hardlyeverowornit.com R: Celine, Small Phantom Cabas Bag, £773.91, available from
A trench coat always looks professional and will never go out of style – and this second-hand, navy cape version from New York-based label Khaite ticks all the right boxes.
This pre-owned Celine cabas bag is so classic, practical and iconic, you'll reach for it every day and on weekends, too.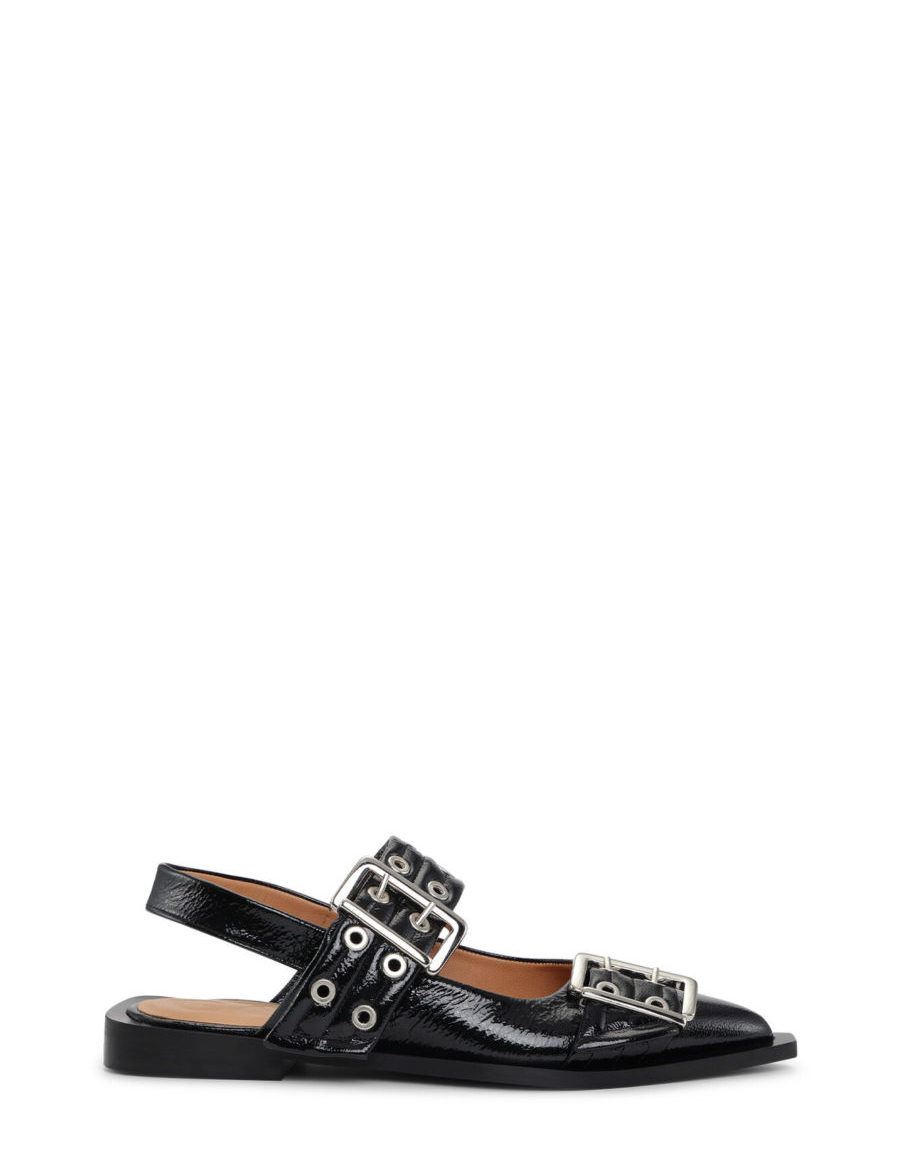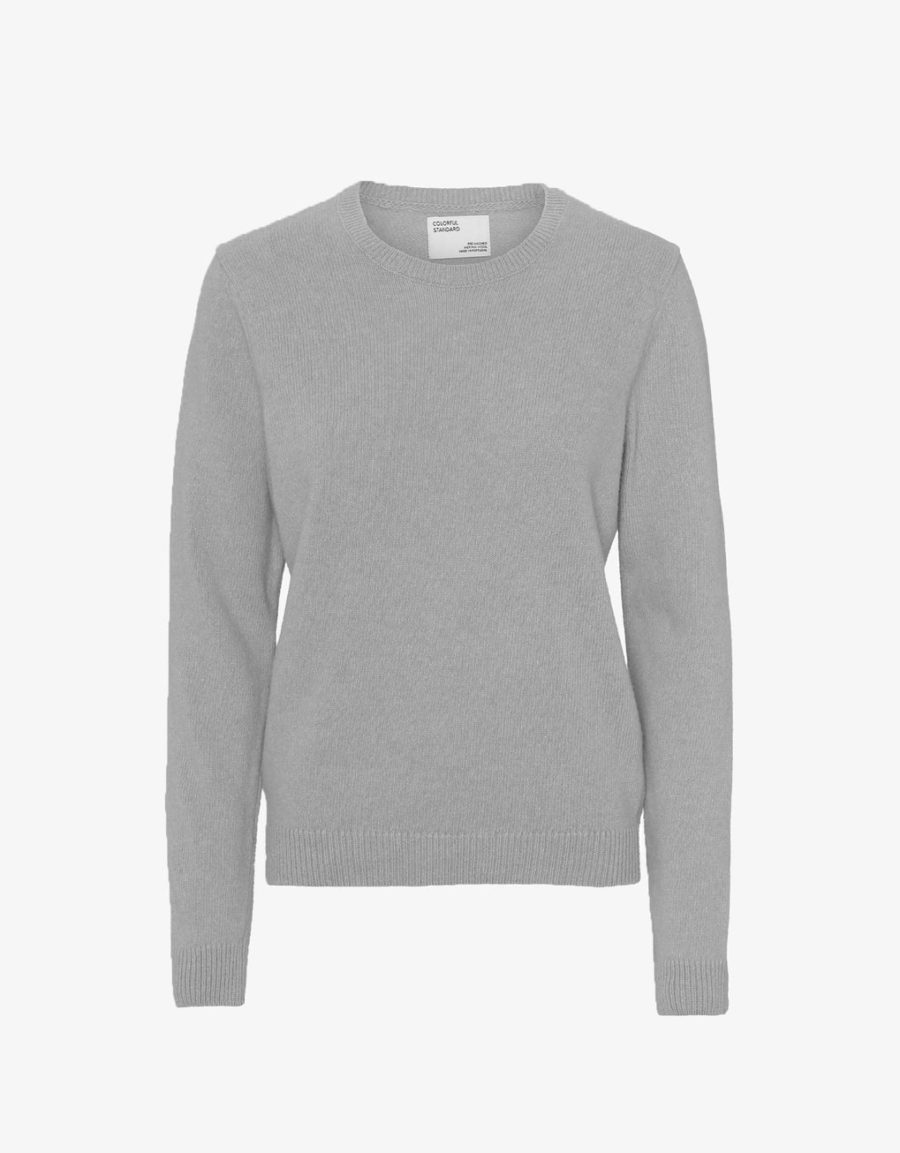 L: GANNI, Black Buckle Ballerinas, £295, ganni.com R: Colorful Standard, Classic Merino Wool Crew, £90, colorfulstandard.com
We spotted these black buckled ballerinas by conscious label GANNI at Copenhagen Fashion Week last year, and have been raving about them ever since – a sign that we'll keep wearing them over and over again, from board meetings to evening drinks.
Layer this classic, recycled Merino wool sweater by Colorful Standard over shirts and dresses on chillier days – it's ultra-soft and cosy qualities guarantee that you'll never want to take it off.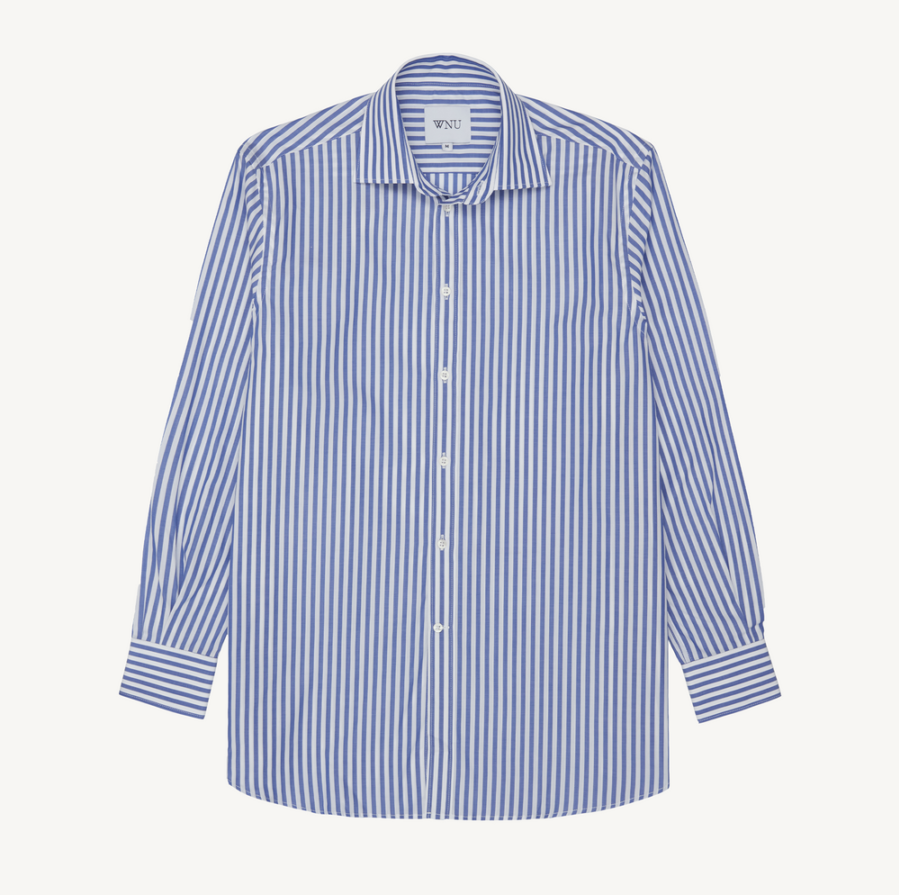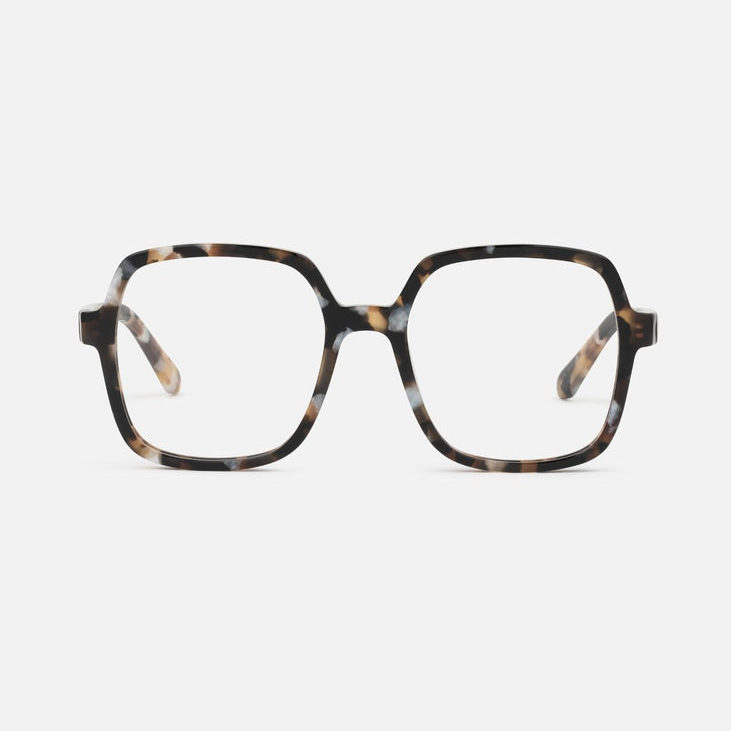 L: With Nothing Underneath, The Boyfriend: Poplin, £95, withnothingunderneath.com R: Jimmy Fairley, The Lou, £129, jimmyfairly.co.uk
A blue striped shirt is a key item you can rely on for myriad occasions, whether in the workplace or out and about in the city. This oversized, organic-cotton poplin style from go-to shirt label With Nothing Underneath will work hard in your wardrobe for the long run.
Treat yourself to a new pair of consciously made glasses that will (almost) make you love going into the office. For each unit sold, Jimmy Fairly donates a pair of glasses to someone in need – a useful purchase with a purpose.