May | The Essay
The Thrill Of The Chase
In fashion circles, it used to be all about the must-have item of the season. But, in 2023, that's changed. Insiders are now searching pre-loved sites for highly prized Holy Grail pieces. Whether it's 'old Céline' or iconic Junya Watanabe, a vintage collection is now the height of fashion.
Lauren Cochrane
Author Aja Barber first fell in love with a Donna Karan blazer when she saw it on the runway in 2008. "It was gorgeous, and gorgeously styled," she says. "I thought I'd never be able to afford it but I never stopped looking. It was on NET-A-PORTER for $2,000. I was like, 'Well, that's never going to be yours – moving on,' but I never really gave up on it. Then, five years later, it showed up on eBay at $88. So, I bought it and I loved it."
This kind of love story is one that is becoming increasingly familiar in fashion circles, as we realise that the delayed gratification experienced when you finally get your hands on that long-hankered-for Holy Grail piece holds more satisfaction than scoring an 'it' item of a season. It's a shift fuelled by the rise of curated sites such as Reluxe and Sourcewhere that do the work for you, as well as trusted treasure troves including eBay, The RealReal, Depop and Vestiaire Collective.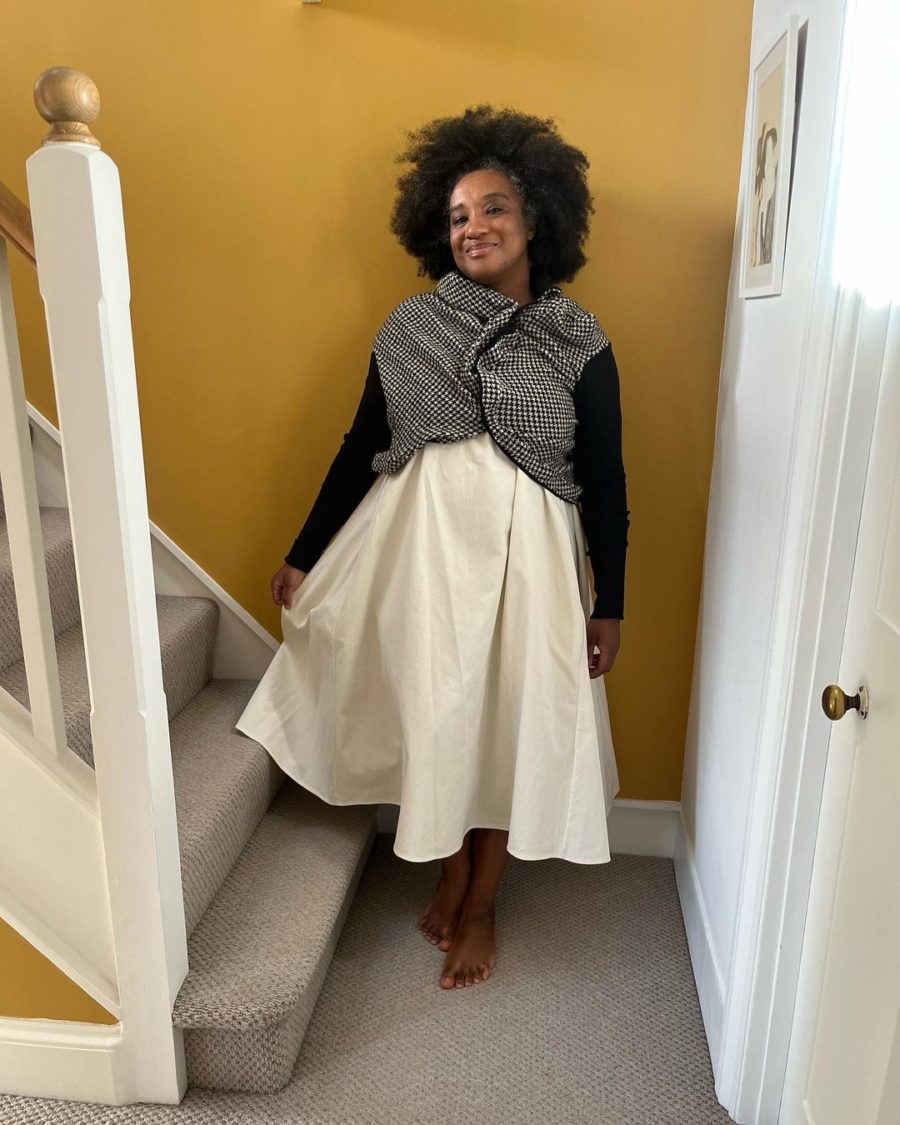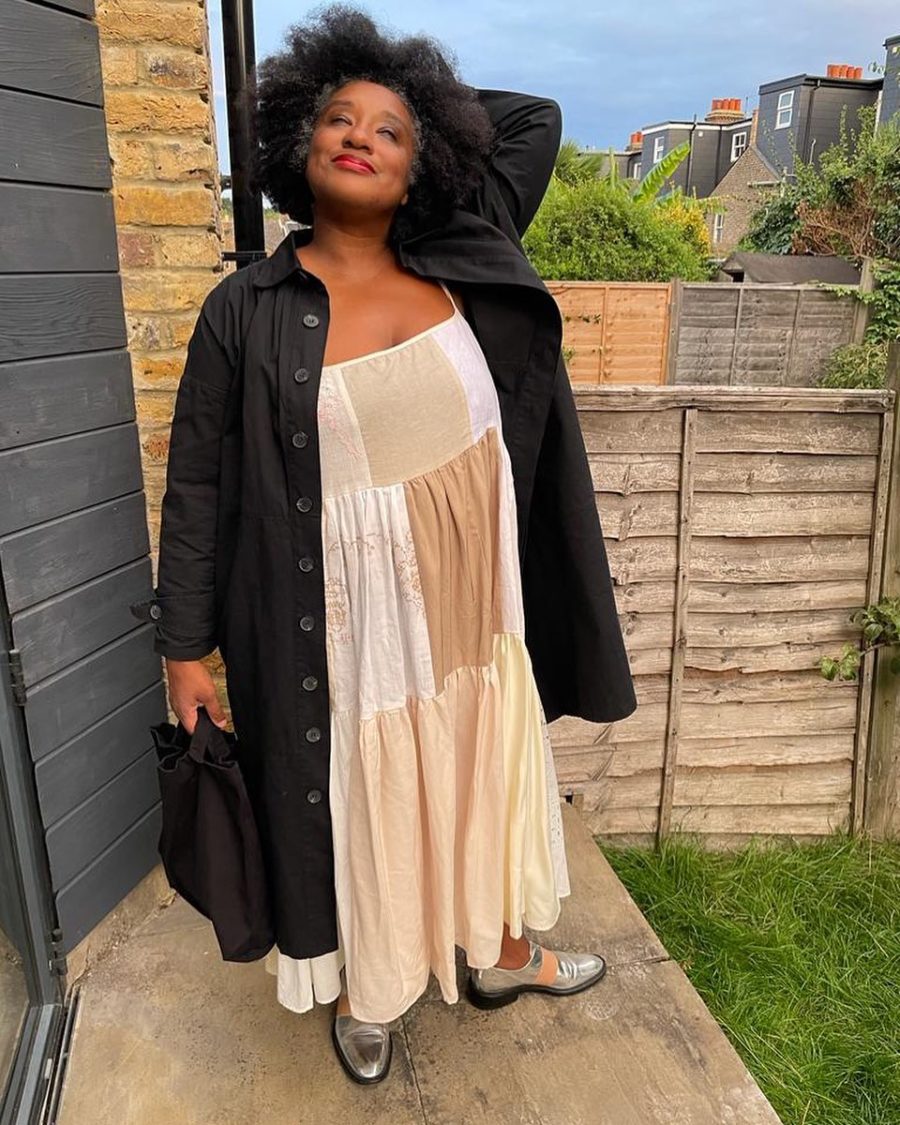 L: Aja barber in secondhand Junya Watanabe jacket and egg dress R: Thrifted Twin Brett coat and La réunion dress
Laura Hawkins, fashion features editor at British Vogue, is on board with this way of shopping. Recent scores for her include a vintage Chanel jacket found in Copenhagen, but she has also shopped this way for decades. "It's always been part of how I shop; I love a bargain – and bragging about it," she says. 
More and more of us are moving to a preloved-first attitude. According to a 2021 Global Data report, the resale market is growing 11 times faster than regular retail. By 2030, it's predicted to be worth around $84b (£68b), more than twice the predicted value of fast fashion ($40b/£32.5b). While there is, as Hawkins says, some thinking that resale could have parallels with fast fashion thanks to consumers 'flipping' items when they grow tired of them, shopping this way is more sustainable because "the item you've bought hasn't encouraged any virgin manufacturing."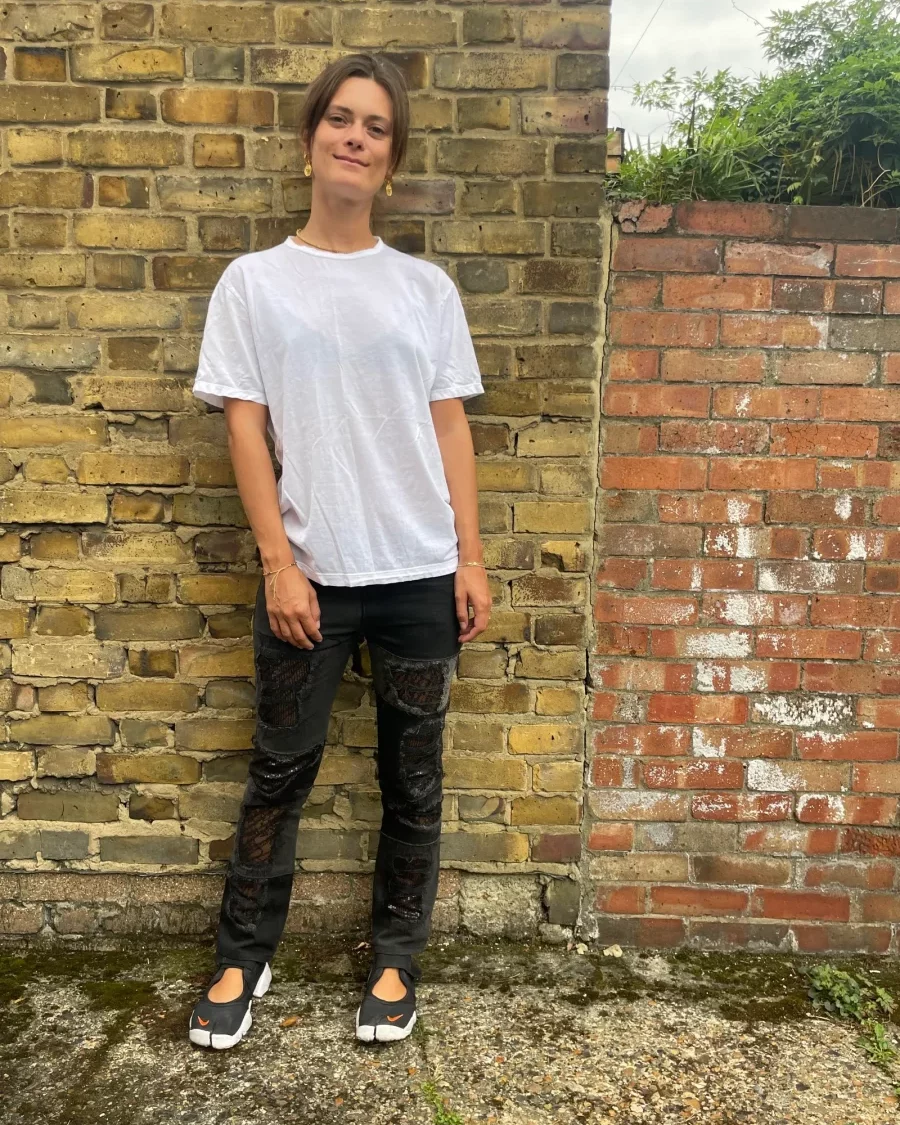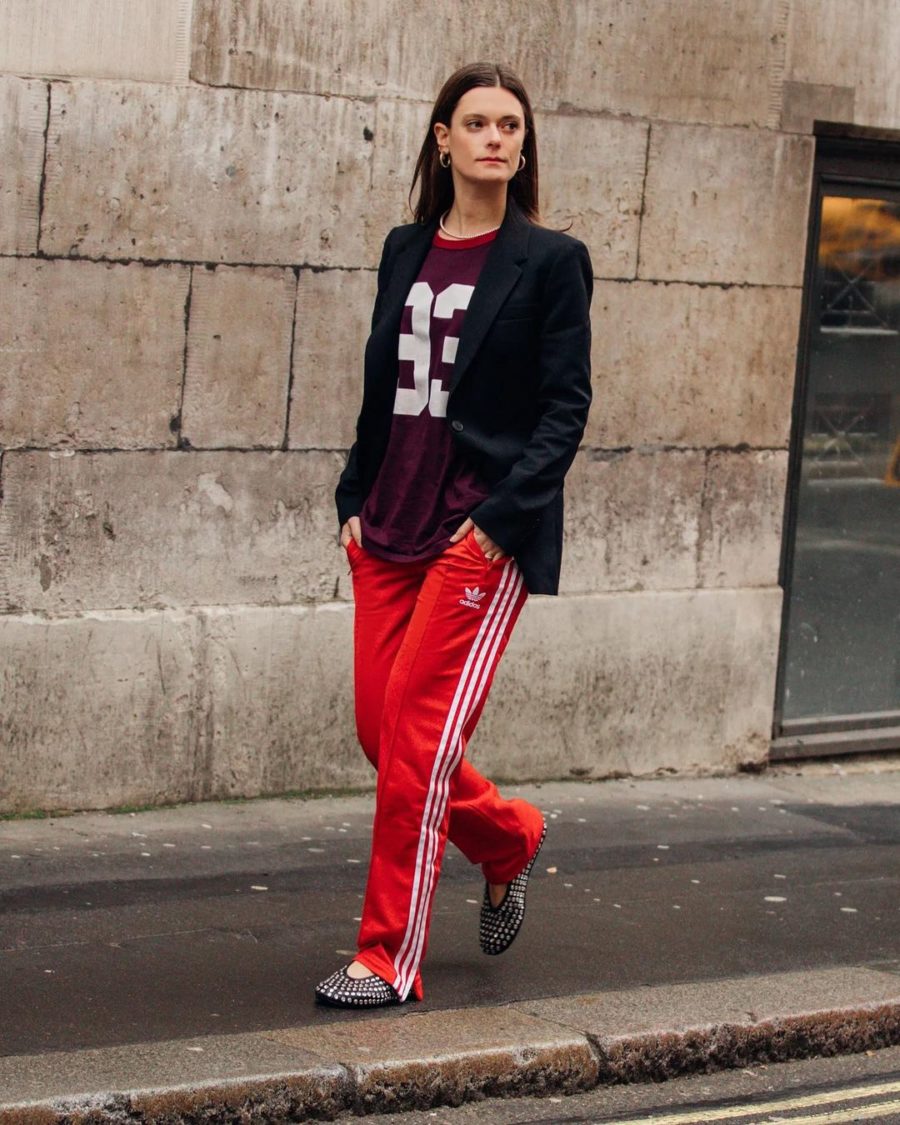 Laura Hawkins in preloved Junya Watanabe trousers
The psychological thrill that comes with getting a good price for a longed-for piece is not to be underestimated – but there's also the benefit to your wardrobe itself. "When you have to look for something for many years, no one's sold it to you," says Barber. "You have really gone after it and I think that's the mark of good style." Erica Wright, the founder of sourcing marketplace app Sourcewhere, agrees. While her app helps shoppers track down both new and old sought-after items, it's older pieces – Phoebe Philo's Céline or Martin Margiela-era Hermès – that are particularly popular: "The customer is [thinking about a purchase] for maybe three, four months before taking the leap to buy, with a view to hold on to it for a really long time."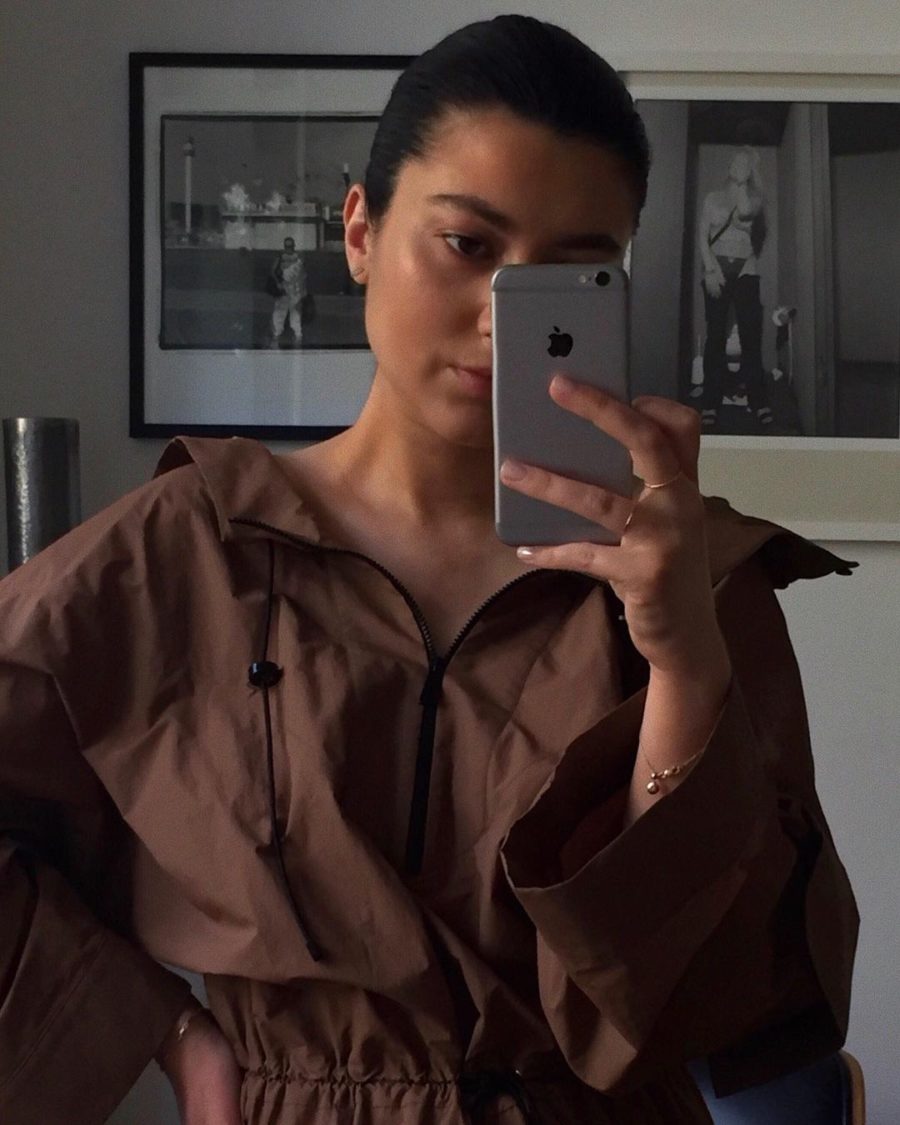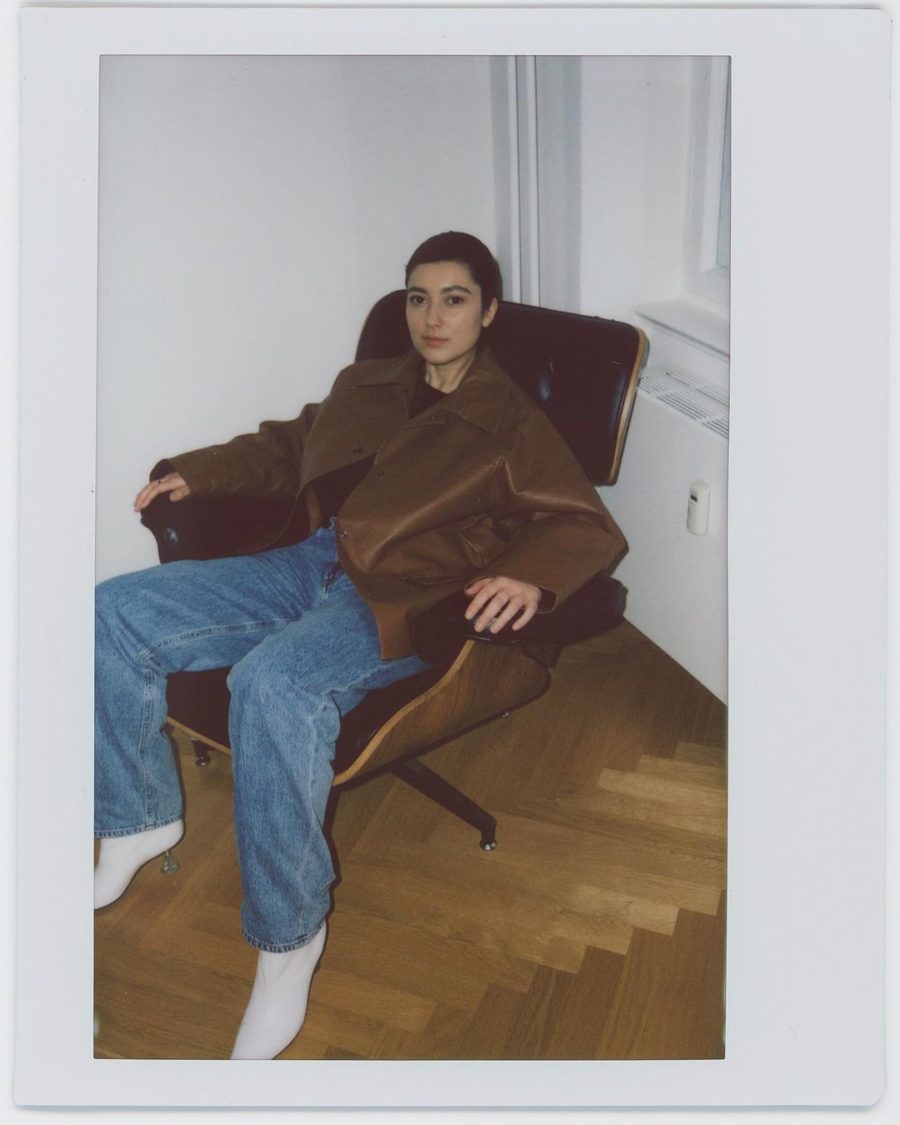 L: Erica Wright in Aeron Studio Jacket R: KASSL Studio coat
Stylist Clare Richardson said these multiple factors were key to her founding Reluxe – a curated marketplace of sought-after pieces by brands including Simone Rocha, Chanel and, again, Phoebe Philo-era Céline – in 2021. "I love the hunt and the idea of finding a treasure," she says. "Now I am also motivated by wanting to shop in a better, more sustainable way." 
Those with preloved experience can testify that this way of shopping lends itself to the ultimate fashion flex – a collection of clothing you love and invest in over time. "I love feeling like I'm adding to a collection," says Hawkins of her Junya Watanabe collection, "and that all my denim pieces – patchwork skirts and jeans, baggy or skinny – exist in relationship to each other." Richardson has been building on her vintage collection since her twenties. An old treasure is a Saint Laurent shirt. "I have had it since I was a student and I still love and wear it to this day," she says. "I can dress it up or down and I knew that it would be in my wardrobe for a long time."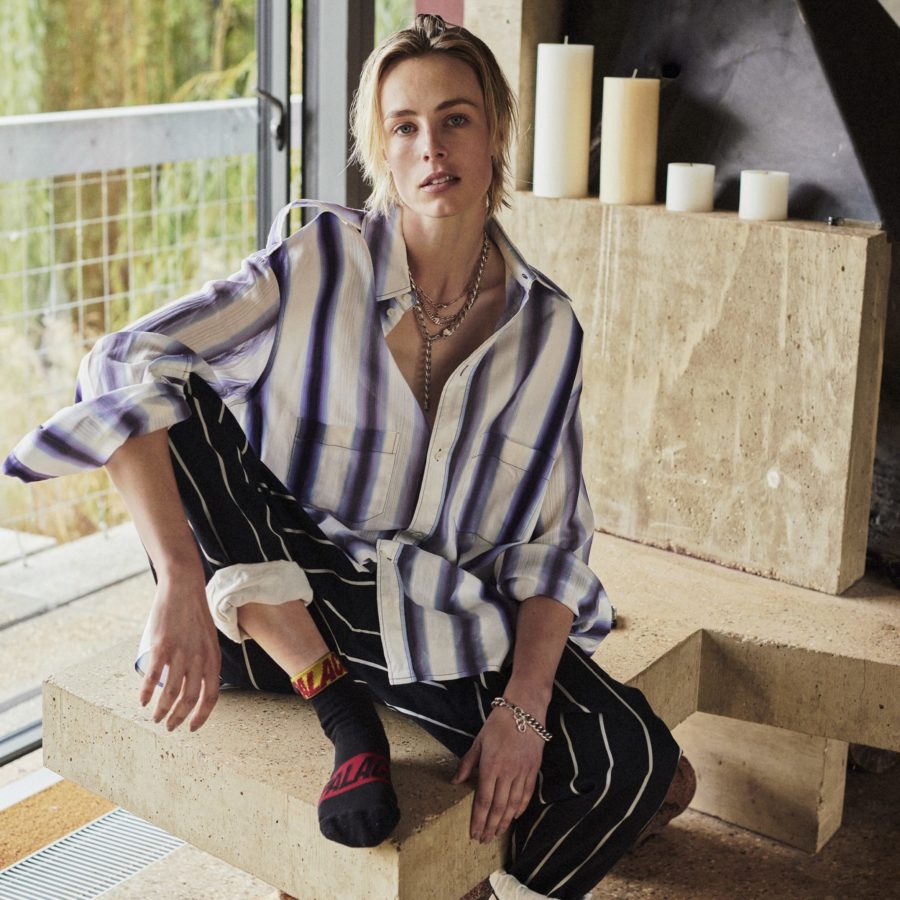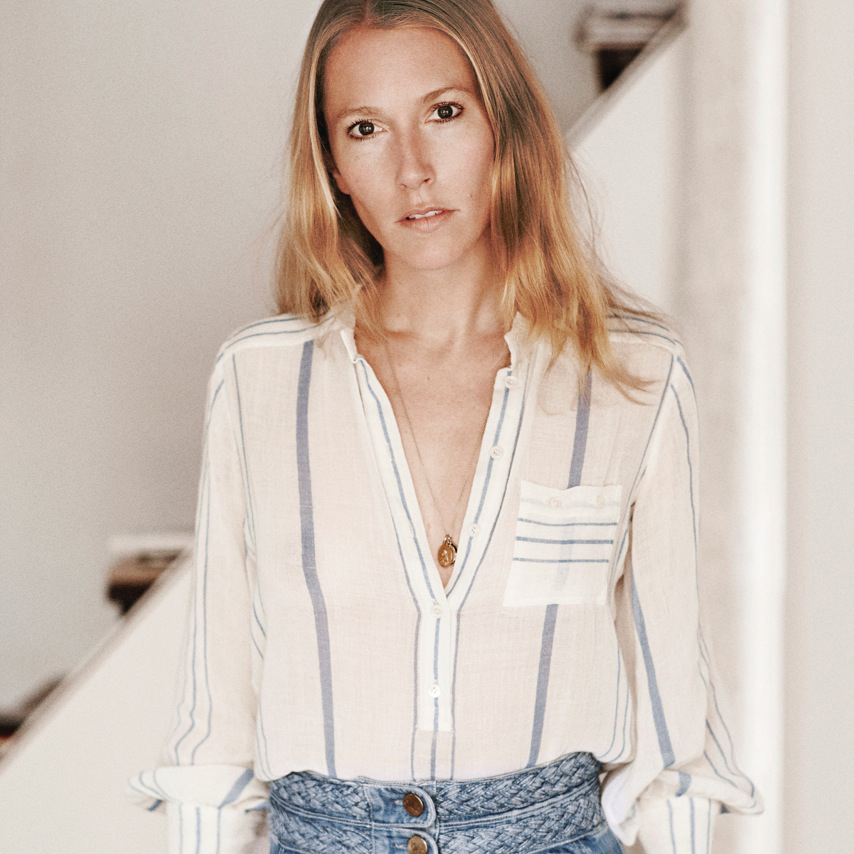 L: Eddie Campbelle in Celine Shirt from Reluxe R: Clare Richardson, Founder of Reluxe
Preloved is becoming more commonplace in these most fashionable enclaves – the ones traditionally focused on scoring the latest thing each and every season. Wright – who worked in fashion PR before launching Sourcewhere – thinks it's to do with fatigue with endless newness. "People don't want this never-ending clutter of just collecting pieces because they're trend-led," she says. "It's just so overwhelming receiving emails from brands [saying] 'We've got 1,200 new arrivals this week'." Hawkins confirms a change. "Most people in the industry that I am friends with shop secondhand," she says. "They're more interested in tracking down that unique piece that they've lusted after for many months, if not many years. I only ever send links to vintage pieces I've discovered to friends – old Comme, Tom Ford for Gucci, Issey Miyake – it's never new things."
As any collector knows, the joy of finding a sought-after piece has a flip side – the one that got away. For Barber, it was a Givenchy shark-tooth necklace from 2012 that she saw on eBay around five years later. "I had just done my marriage visa and it was expensive… I couldn't really spend $700 on a necklace," she says. "I do have regrets about that. I feel like maybe I should have just coughed up the $700 [because] I have never seen it again." But – as her experience with that Donna Karan blazer demonstrates – a bit of patience will bring that item to you eventually. You just wait.