November | Travel
Saving the planet, one regenerated acre at a time
Susan Ward Davies
Among all the festivals this summer, one was a little different. Called Groundswell but quickly dubbed the Glastonbury of farming, it was a two-day event in Hertfordshire, set over several fields and seven stages, where 3,500 regenerative farmers, rewilders and assorted environmentalists gathered to discuss the likes of cover crops, no-dig gardening and slow-food production. One of the speakers was 31-year-old Calixta Killander, who founded Flourish in 2017, to regenerate her 16 acres of Cambridgeshire land by growing rare vegetables for some of the top London chefs. Business is, appropriately, flourishing, which shows that even on a small scale you can make a difference – and make a profit. Another speaker was George Eustice, the environment secretary, who shortly afterwards announced the Sustainable Farming Incentive, kicking off in spring 2022, which will pay people £70 per hectare for improving the quality of their soil.
Why are they doing this? Well, regenerative farming is said to be one of the most effective ways to save the planet. It is all about soil health, and means using methods that improve the land rather than deplete it. The alarming, much-quoted statistic that we only have 60 harvests left before the world runs out of topsoil (essential to grow just about anything), may be hotly disputed as scaremongering, but it has really made people think.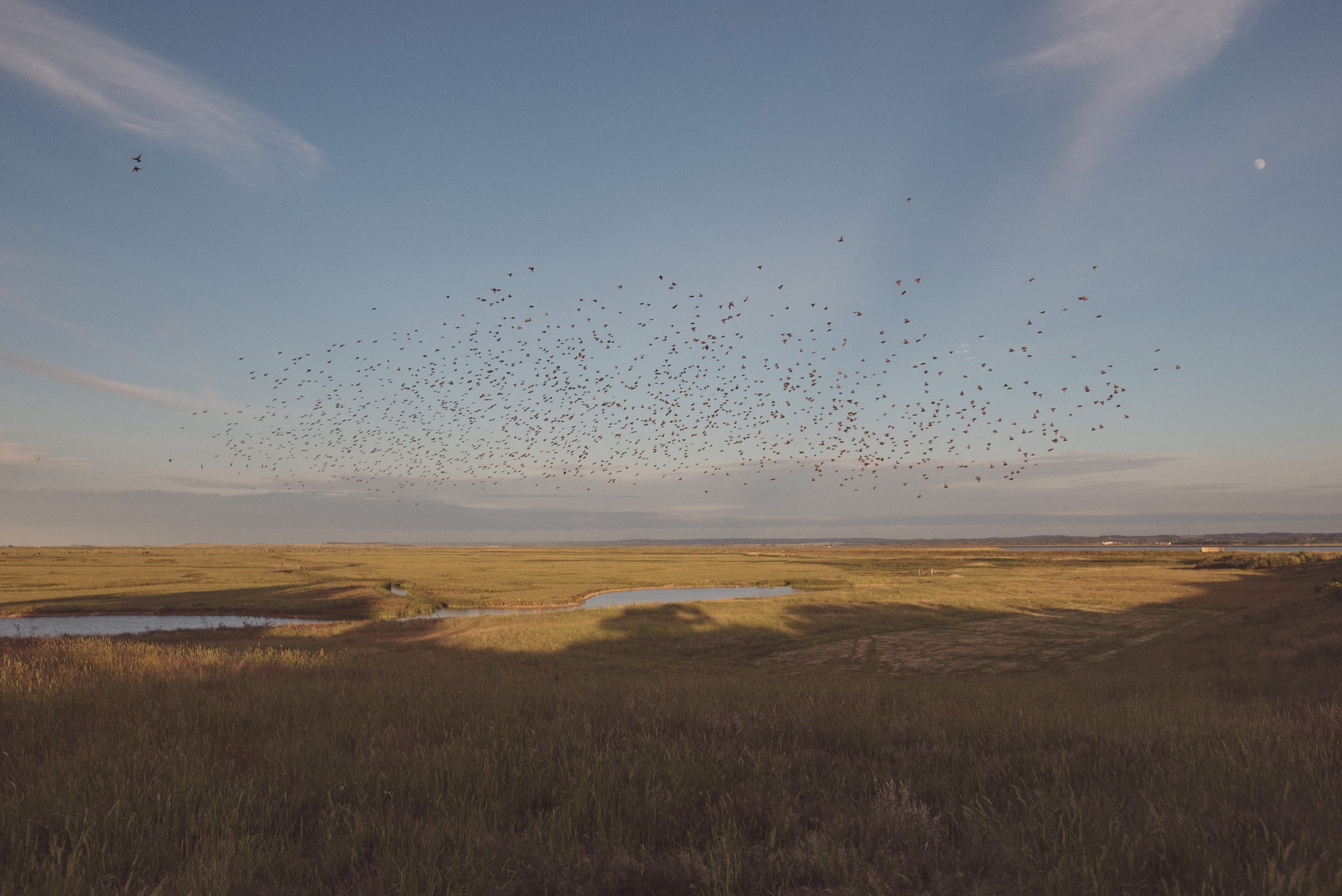 Elmley Nature Reserve
Post WW1, there was a huge pressure on farmers to increase production, as food was scarce, and they stepped up with new technology, farm machinery, and over-use of fertilisers and pesticides, but as the decades rolled by, the land really suffered from so much intensive farming.
The idea of regenerative agriculture is to reverse this, and global warming, by ditching polluting chemical fertilisers and pesticides, promoting biodiversity and revitalising the soil with slower, less-intrusive farming methods. Cover crops are crops that are grown not to be harvested but to protect the soil, which should be disturbed as little as possible, and preferably by animals churning it up with their horns and antlers, or by pigs rootling around, rather than by massive mechanical ploughs, which destroy the delicate balance of organisms and mycorrhizal networks (which connect plants with water, nitrogen and minerals), and release too much carbon from the soil. The less you dig, the slower the organic materials break down releasing carbon dioxide into the atmosphere.
Regenerative farming is said to be one of the most effective ways to save the planet. It is all about soil health, and means using methods that improve the land rather than deplete it.
Susan Ward Davies
Rewilding is part of this regenerative agriculture. Defined as restoring an area of land to its natural uncultivated state, and reintroducing species of wild animals that have been driven out or exterminated, rewilding is a low-cost way of boosting biodiversity. Pioneers in the field are Knepp in Sussex, whose 3,500 acres are grazed by fallow deer and longhorn cattle; Alladale Wilderness Reserve in Scotland,  with its peatland restoration and tree-planting (almost a million since 2003); and Cabilla in Cornwall, with its beaver enclosures, wildflower meadows and Cornish black bees.
So, how can you help? Well, if you're not going to buy your own farm, the easiest way is by staying on rewilding estates, regenerative farms and wilderness reserves, as what you pay for your organic spelt risotto and luxury shepherd's hut will keep these places going, make others follow suit  – and put the '60 harvests' spectre back in the box .
Here is our pick of the ones to try:
1     Elmley Nature Reserve, Isle of Sheppey, Kent 
The only family-owned and managed National Nature reserve where you can stay overnight, this 3,300-acre farm has been restoring nature to the wild landscape of the Isle of Sheppey for 40 years, first under the pioneering direction of Corinne and Philip Merricks, and now with their daughter Georgina and son-in-law Gareth.
Elmley's low-lying grazing marshes and mudflats – spectacular in winter as well as summer – attract a huge number of birds, especially waders like lapwings and redshanks, as well as majestic birds of prey, and they have partnered with local farmers to create a sustainably-raised combined herd of 900 cows and 100 Romney sheep. Go for the day for guided walks and truck safaris, or stay over in the cottage or the farmhouse, one of the cosy cabins or shepherd's huts, or book a bell tent in summer. After a mood-boosting walk, look forward to innovative and locally grown, farmhouse dinners with organic treats such as fermented marsh samphire, seaweed butter, oysters with apple and horseradish, Kentish Ranger chicken and quince crumble
From £135, B&B, for an overnight stay. Day visits (Wednesday to Sunday, 9am to 5pm, Nov to March), from £6 for adults.
Elmley Nature Reserve, Isle of Sheppey
Alladale Wilderness Reserve, Scottish Highlands
One of Scotland's oldest and largest rewilding projects, Alladale covers 23,000 glorious acres in the Scottish Highlands, 90 minutes north of Inverness. Owner Paul Lister, the conservationist and founder of TENT (The European Nature Trust), has planted one million trees here in the past 10 years, mostly Scots pine but also alder, rowan, willow, birch and aspen. He has also restored peatland and brought back red squirrels and critically endangered wildcats. His latest baby is the new hydro-powered aquaponics gardens project, introduced this year. Tipped as the future of sustainable farming, aquaponics is a food-production system that combines hydroponics (growing plants in water) and aquaculture (farming fish in tanks), to produce organic, low-carbon, high-yield produce.
You can stay over in four lodges for exclusive use – three fully catered and one self-catering. Think roaring fires, antlers on the wall, lots of warm plaid, racks of wellies to borrow, and uplifting scenery (rivers, mountains, heather-covered glens from every window). It's a real find for retreats, weddings or birthdays, where you can spend the time horse riding, canoeing, hiking, fishing or just curled up by the fire with a good book.
Sleeping from 2–18 (up to 26 if you take over the whole site) from £2,950 for 7 nights (min stay) full board (excl. alcohol) Book via alldale.com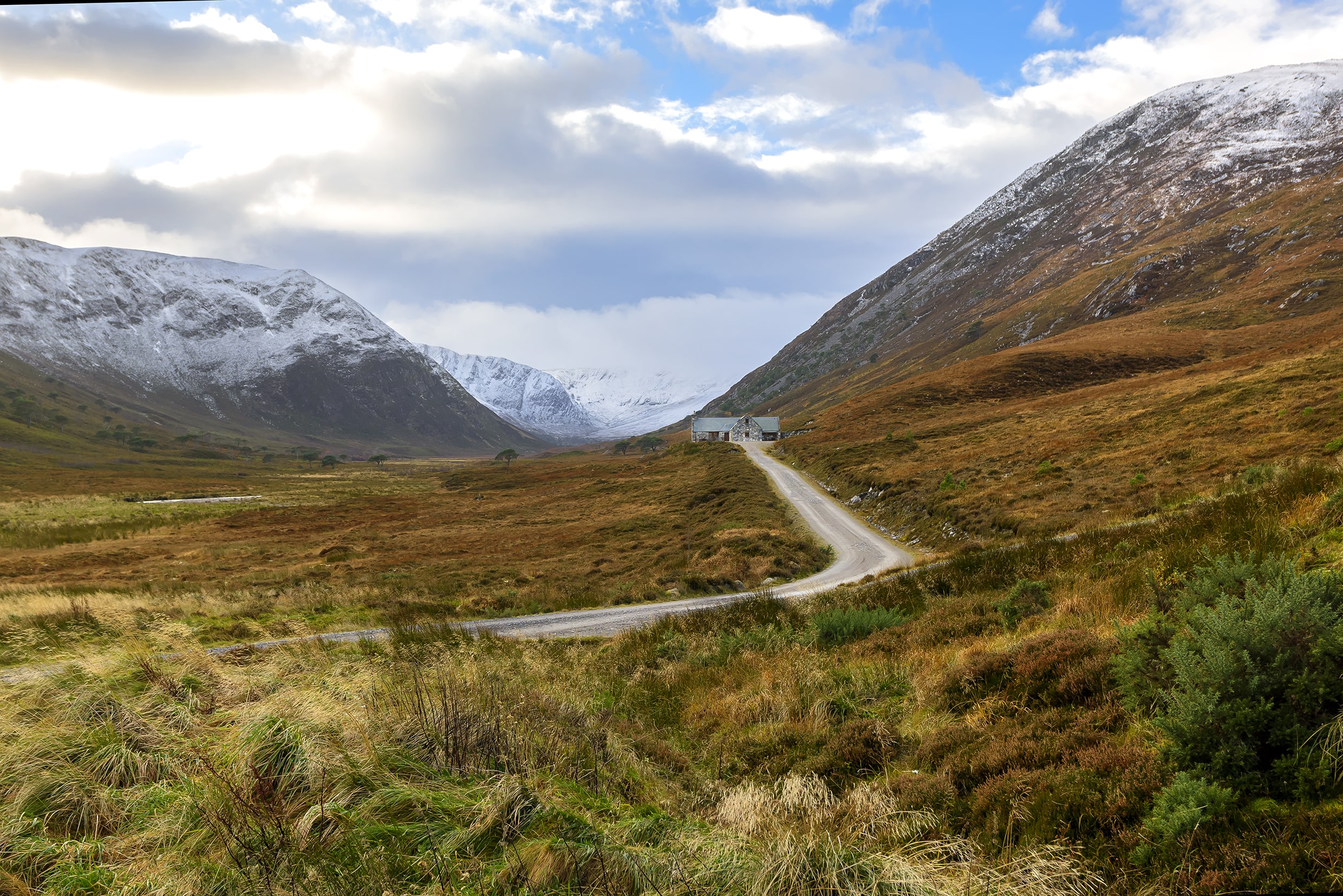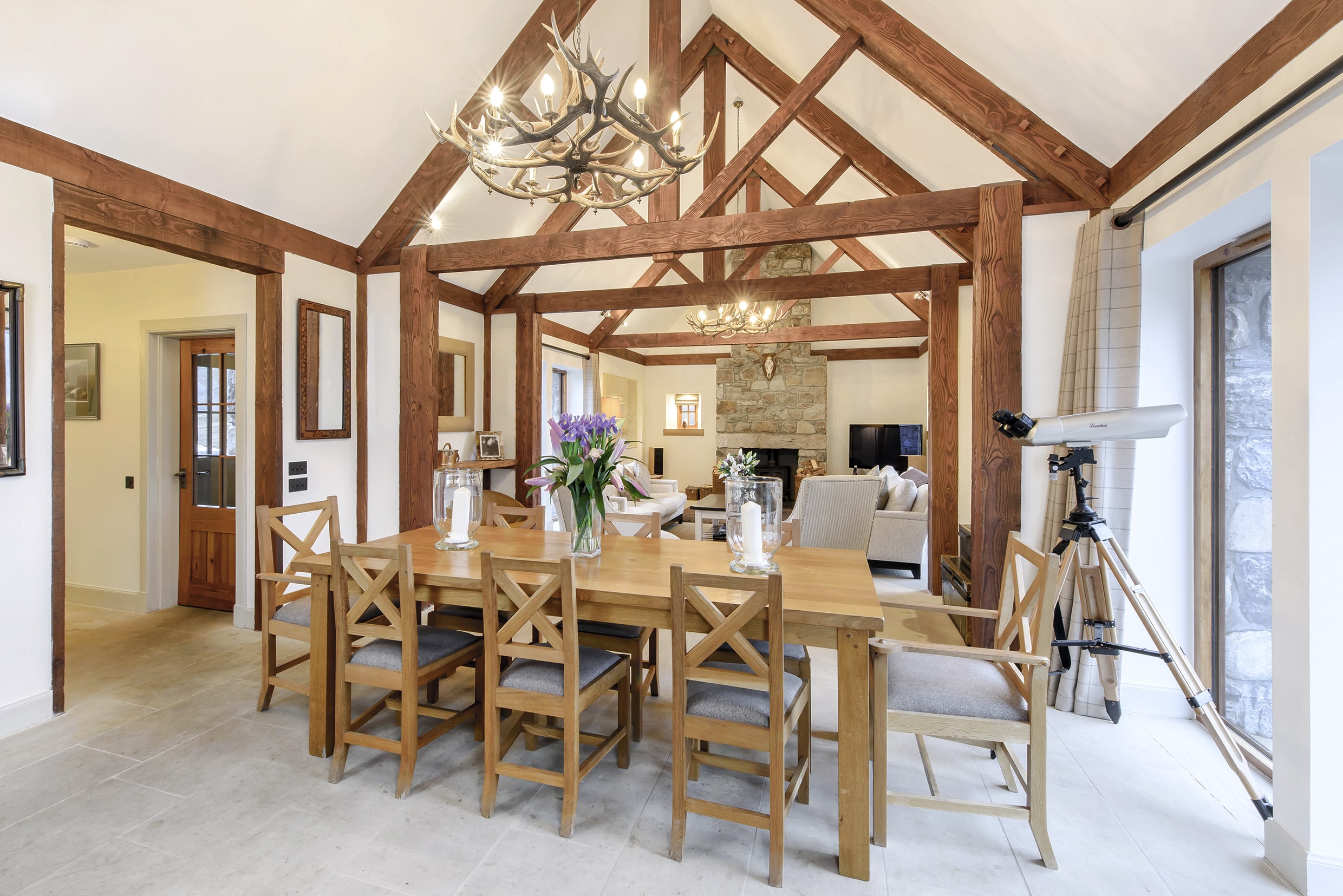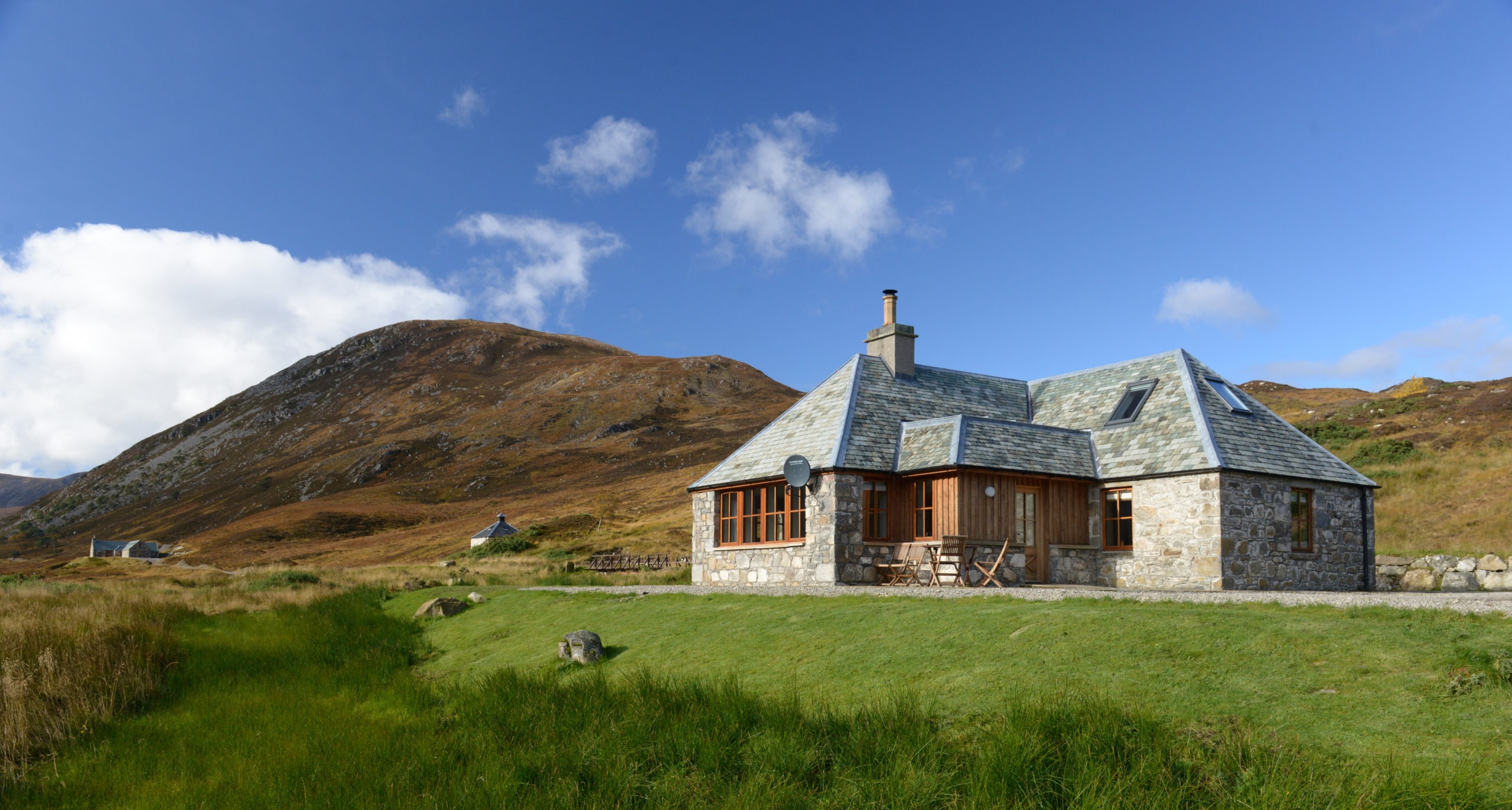 Alladale Wilderness Reserve
Wildeast and Fritton Lake, Norfolk 
The WildEast rewilding charity project is one of the UK's most ambitious nature-recovery plans. Their 250,000 hectares of Norfolk land will soon have bison, beavers, lynx and other wildlife roaming around it, making it one of the biggest nature reserves in Europe. Already you can see red and fallow deer, Highland cattle, water buffalo and Exmoor ponies. Nearing its first anniversary, they have devised an interactive Map of Dreams, where anyone can pledge land, no matter how small, for nature recovery, from backyards to industrial estates – and they already have more than 1,000 signed up.
Fritton Lake
Part of WildEast (and part funding it) is Fritton Lake, an upmarket private club of luxury cabins, woodland retreats and club rooms, some of which are for sale. You don't need to be a member to stay there, though; anyone can check in to enjoy the 1,000 acres of wild countryside, where you can swim or kayak in the two-mile-long, self-sustained lake, cycle along forest trails, forage for dinner, and even eat out in the wild. The new floating sauna launched on the lake this summer, as did the low-energy, Scandi/Japanese-inspired Koto cabins.
Cottages from around £604 for three nights (sleeping 6); club rooms from £160, B&B, frittonlake.co.uk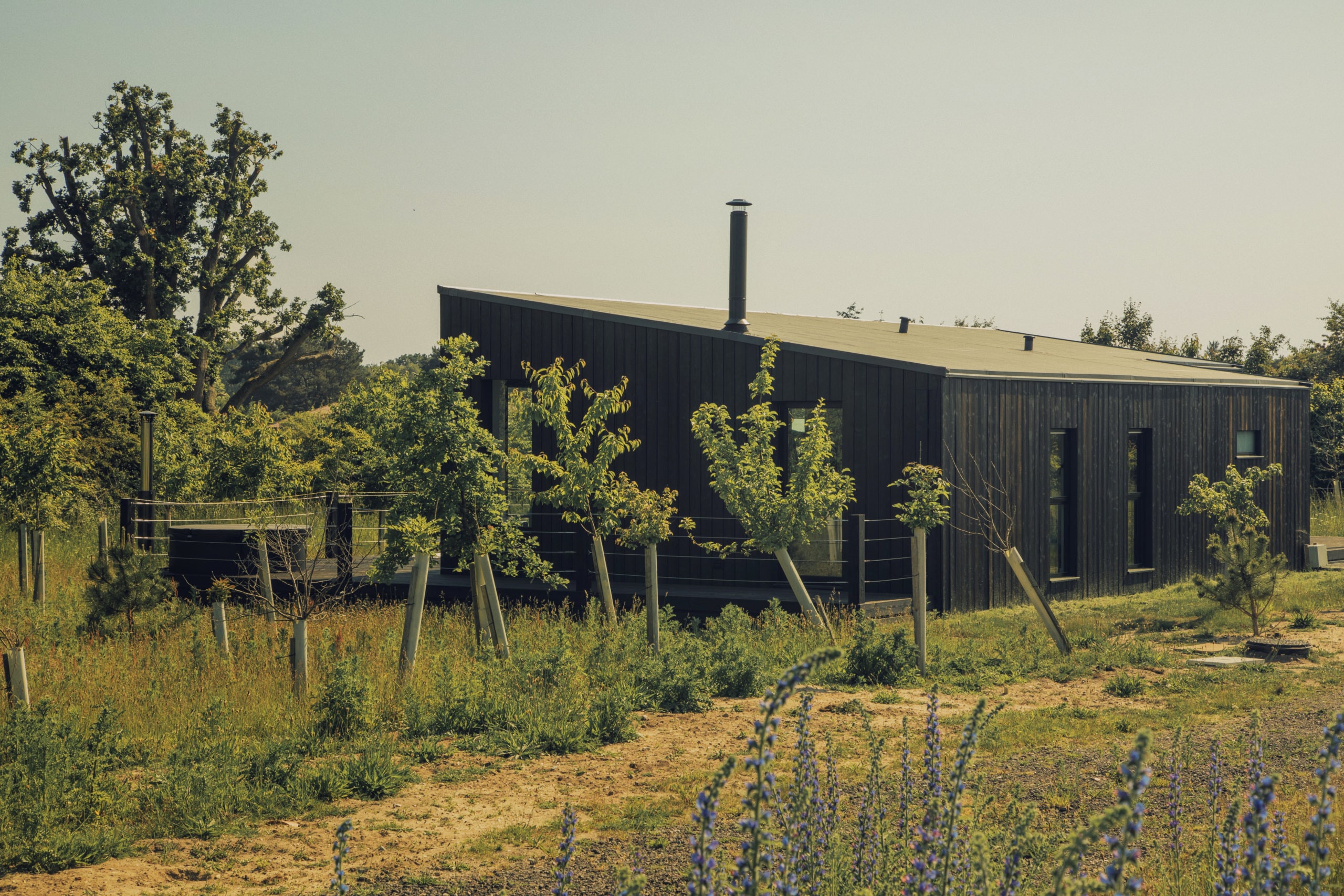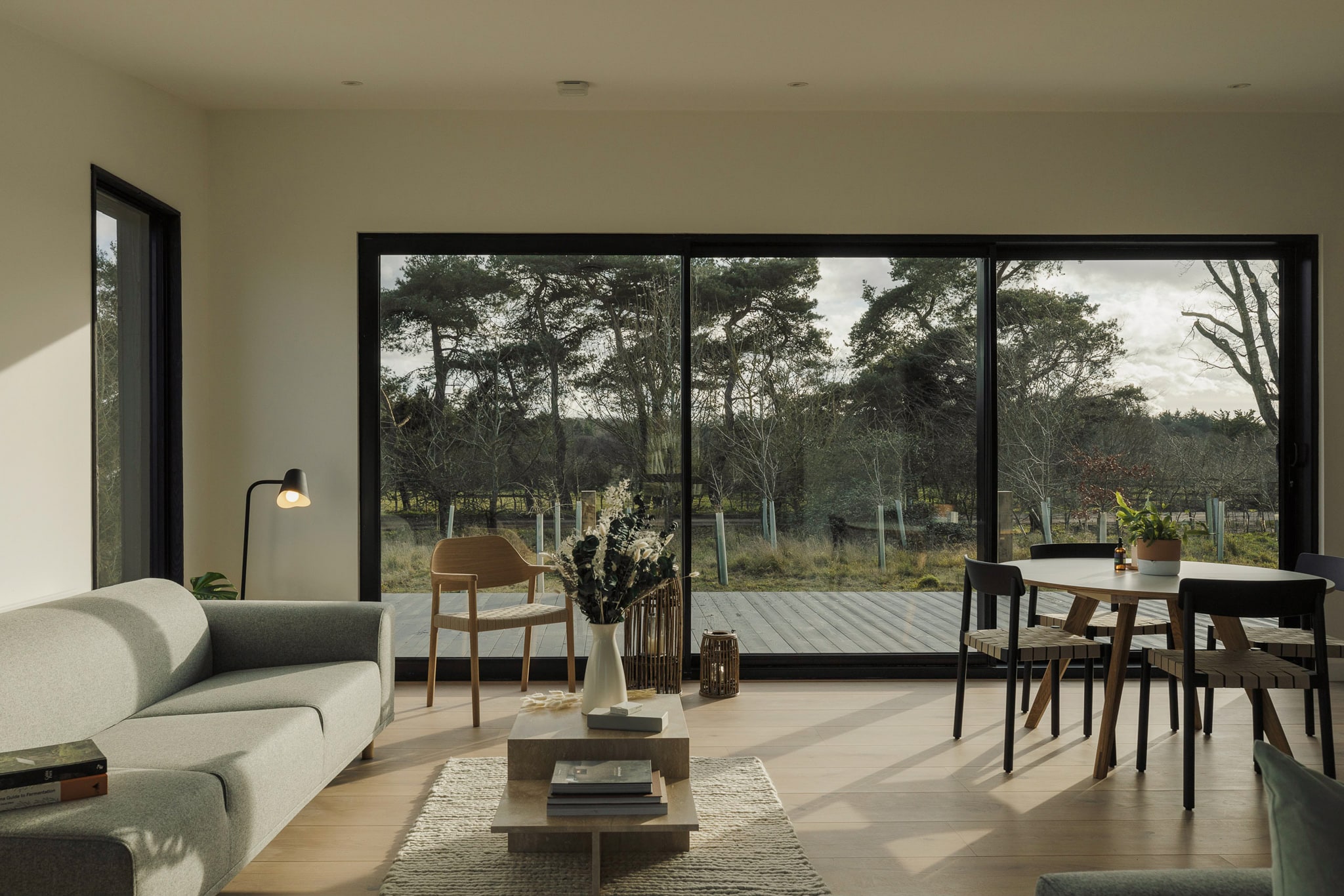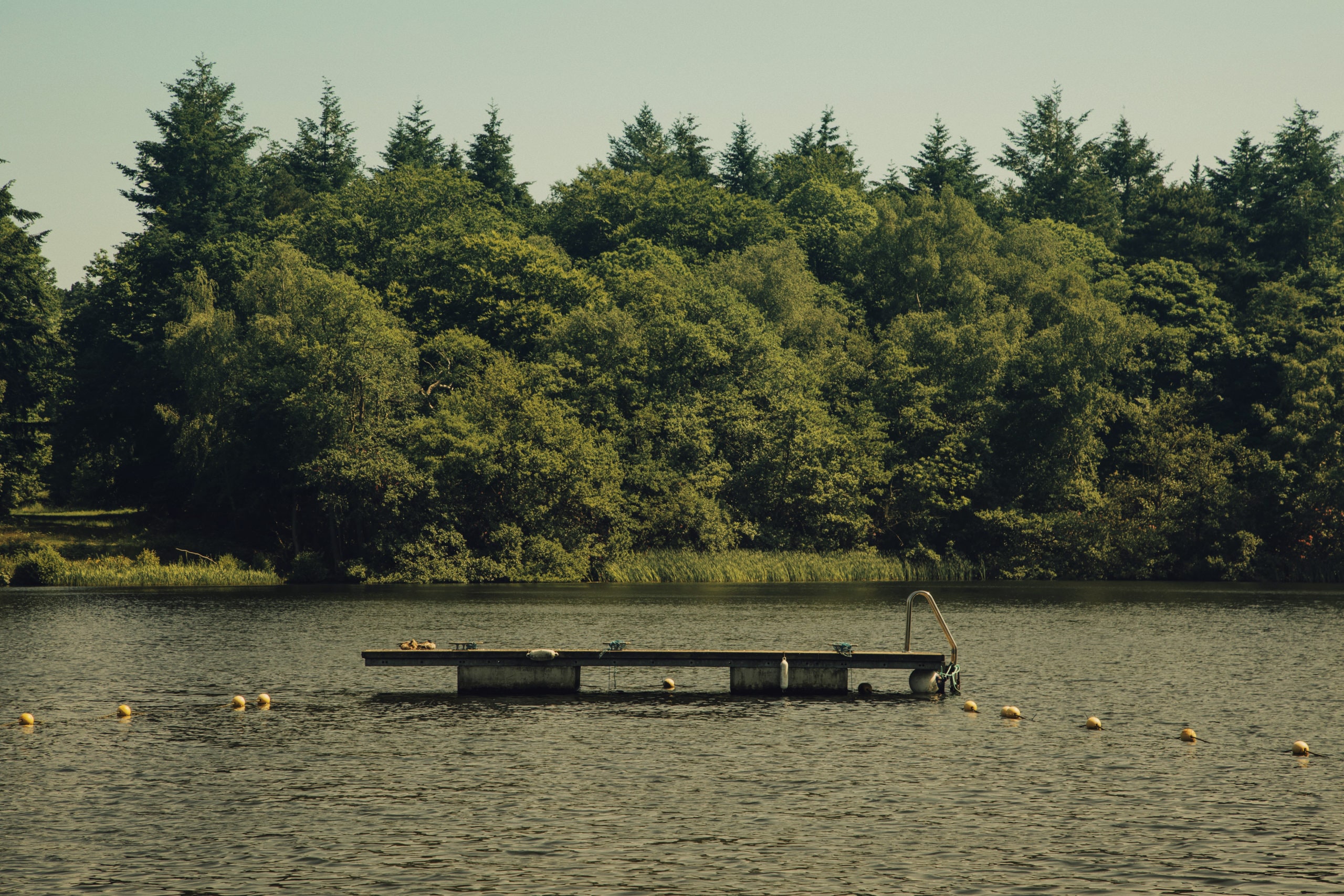 Wildeast and Fritton Lake, Norfolk  Images: Edvinas Bruzas
Raithwaite, Sandsend North Yorkshire
Ever heard of a 'no-dig garden'? Neither had I, until the Raithwaite hotel team explained it. It means growing in topsoil on top of the existing earth, so as not to disturb the microbial life beneath, which improves soil structure and so emits less C02. This is one of the new Raithwaite hotel's key initiatives:  to promote regenerative farming on their beautiful 100-acre estate, while keeping the hotel kitchen stocked with organic, zero-miles produce. Overseen by Ollie Hunter – former MasterChef semi-finalist, owner of The Wheatsheaf pub in Wiltshire (winner of 2019's Most Sustainable Business award), and now Raithwaite's new Food, Drink and Sustainability Director – they are aiming to be zero-waste by 2023. The bar's Cask Widge system slashes ale waste to almost nothing, they produce their own still and sparkling water to reduce bottling and deliveries, and use organic cordials from local Carr's farm to make lemonade and sparkling elderflower.
It is measures like these that got Raithwaite, the former 19th century home of a Whitby shipping family, shortlisted for Best Sustainable Hotel at this year's Cateys Awards. As well as all the eco wins, rooms are light and stylish, food is around 80% local (beetroot-cured halibut, smoked venison, spiced pumpkin soup), and the landscaped gardens are a work of art. Nearby, you have the impossibly pretty fishing village of Robin Hood's Bay, and the quaint cobbled streets of Whitby, famous for kippers, Captain Cook (local-boy-turned-master-voyager), and Dracula (Bram Stoker is said to have dreamt him up here), plus miles of sandy beach, and a surf school right in front. And when you get home, you can try a little no-dig gardening of your own.
Doubles from £140, £170 B&B or £240 for D,B&B, some rooms dog-friendly.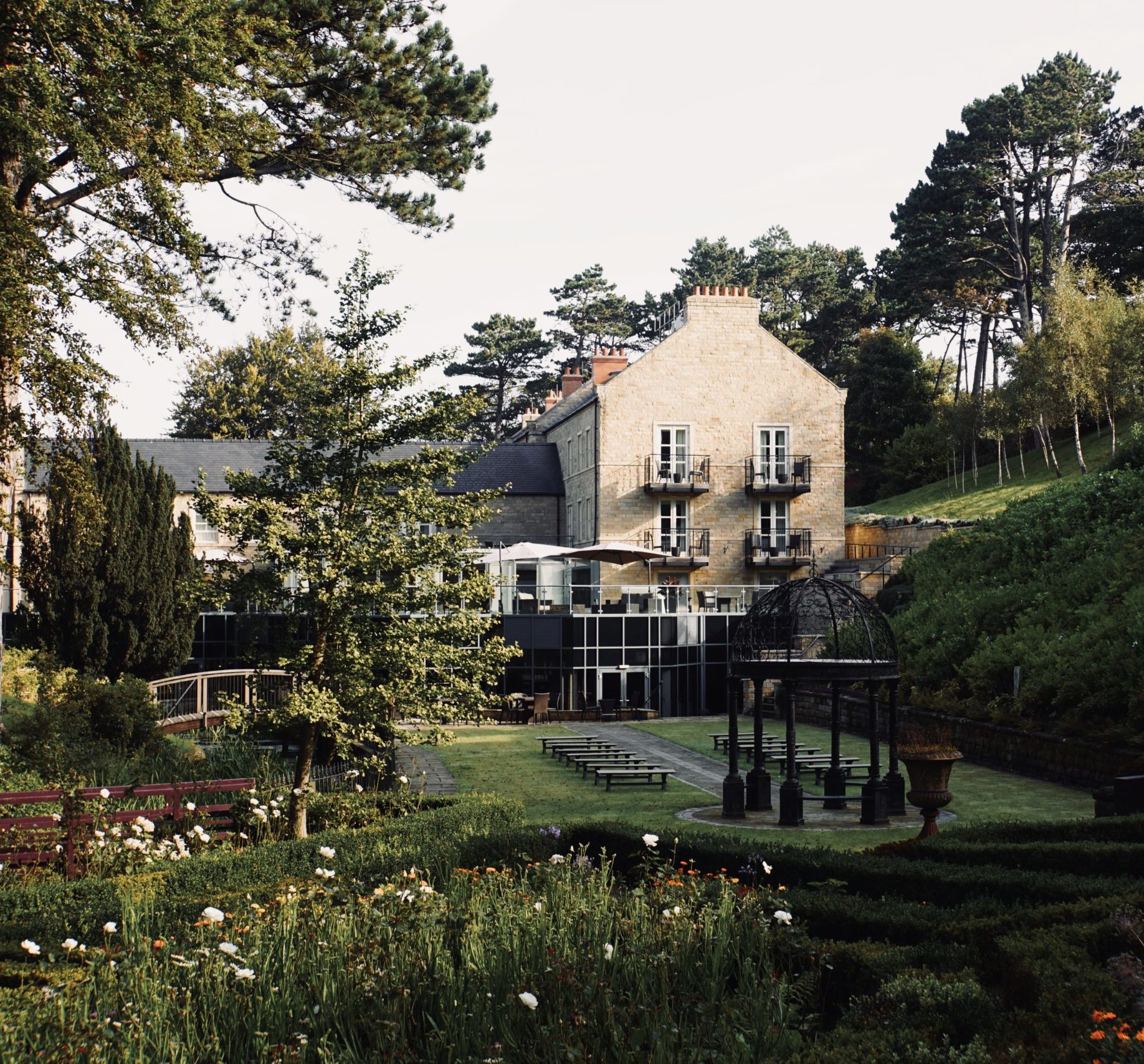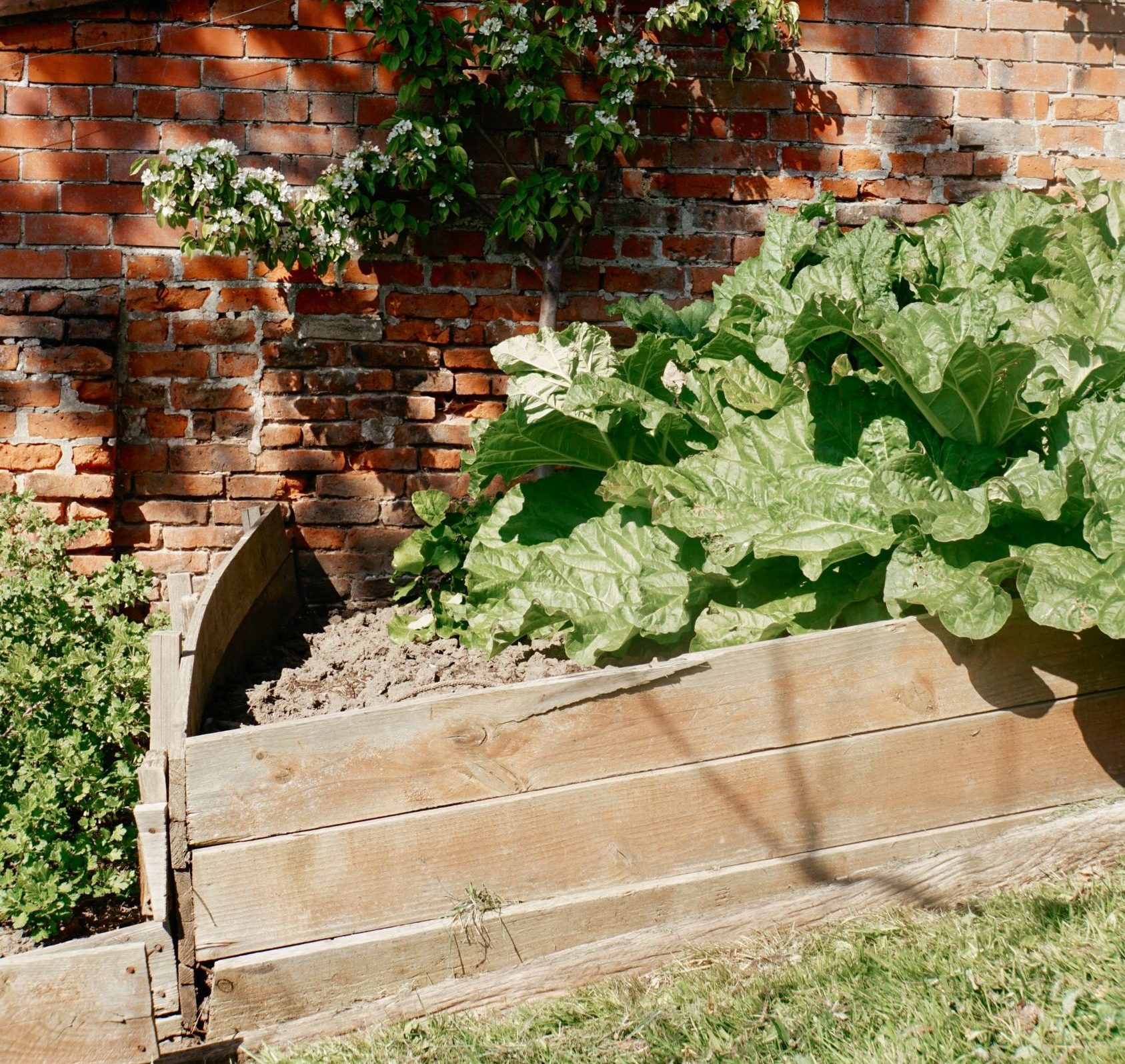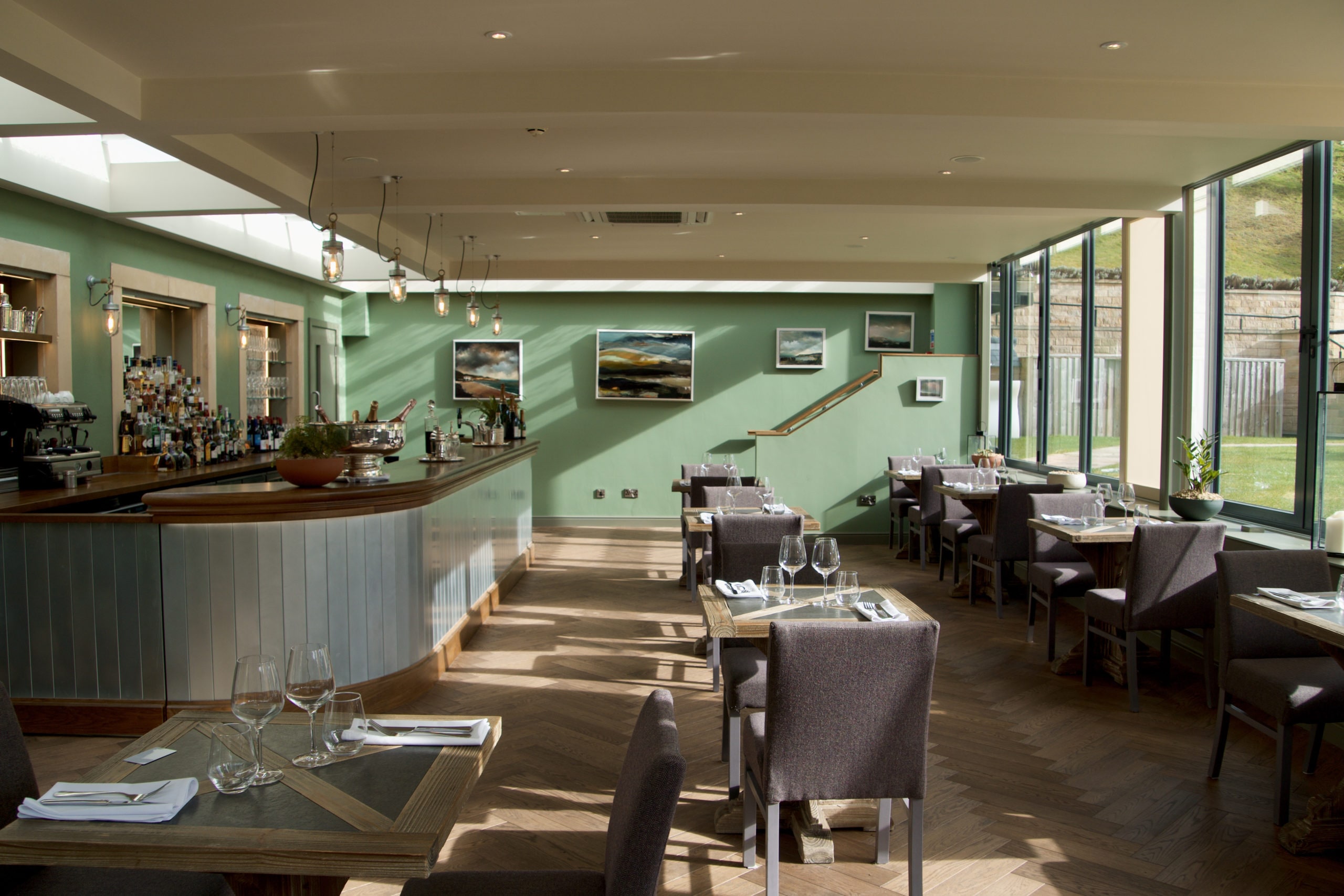 Raithwaite, Sandsend North Yorkshire
Knepp Wildland, West Sussex
If you haven't yet read Isabella Tree's inspirational book Wilding, it should go straight to the top of your sustainability reading list. It is the fascinating tale of how she and her husband, Charlie Burrell, transformed their 3,500 hectares of West Sussex land from a failing, intensively-farmed estate into a pioneering wildlife reserve, whose revitalised eco-system provides a habitat sustaining endangered species such as turtle doves (down to a few thousand now). They have seen the return of peregrine falcons, red kites and purple emperor butterflies, introduced longhorn cattle and red and fallow deer, who churn up the heavy clay soil with their horns and antlers as they graze, and Tamworth pigs. The Tamworths behave like hippos (who knew?), holding their breath to dive for freshwater mussels from the bottom of lakes. And as they rootle for food back on land, they expose damp, bare earth, ideal for seeds, on which so many species depend, to colonise and germinate.
Lesser-spotted woodpeckers, nightingales, cuckoos and goshawks just showed up, attracted by the rich new habitat, as did all five species of UK owls and 15 types of breeding bat. As well as the flourishing wildlife, what they are doing to the land has a far-reaching effect, as the regenerated soil sequesters carbon, purifying the air for all of us, and their rewilding model can be adopted by other owners of failing or abandoned farmland.
Sleep in yurts, shepherd's huts, bell tents and treehouses, from £260 for two nights, or camp in the meadows for £23pp, per night. Book via Knepp.co.uk
Knepp reopens for stays and safaris at Easter but is worth the wait – plus, that gives you plenty of time to read the book.
On wild and wonderful Bodmin Moor, you can stay in the heart of a beautiful rewilding project run by Lizzie and Merlin Hanbury-Tenison (son of the renowned explorer/conservationist Robin Hanbury-Tenison), for chilled weekends or regular eco retreats. On a mission to ensure their upland hill farm is sustainable for future generations, Lizzie and Merlin have sown wildflower meadows, created a native Cornish dark honeybee reserve, and reintroduced beavers, who have since had two kits. Beavers are a 'keystone species', which means they support the environment by creating new habitats for previously non-existent flora and fauna to flourish.
The crowning glory is Cabilla's 1,000-year-old oak forest, 100 acres of which is classed as rare temperate rainforest, where the trees communicate and heal each other through the wood wide web. This mycelial network is connected by fungi that spreads over the tree roots, sending nutrients and messages to other trees across the forest.
Almost everything here is recycled, they compost, source most food locally (the future goal is to grow everything in a community garden), and partner with the local food bank with their Plenty Box (donated food) initiative.
You sleep in one of 12 luxury bell tents – all carpets, cushions and comfy beds – or the pretty two-bedroom, straw-bale cottage.
For monsoon showers with underfloor heating, flushing loos and a shared kitchen, head to The Barns, where you'll find a screening area and a library with board games and books to borrow. Outdoors, swim in rivers and woodland pools, try forest bathing and watch the beavers playing at sunset. Bodmin Moor is one of the UK's six dark-sky environments, so cosy up by your own fire pit for some spectacular stargazing. We're de-stressing just picturing it all.
Luxury tents from £240 for 2 nights, new cabins will be available in 2022, book through canopyandstars.co.uk
Cabilla works with The Beaver Trust, a nature restoration charity working to bring beavers back to the UK, as they are crucial in helping the environment.
Nearby, the Woodland Valley Farm, is home to the Cornwall Beaver Project, where you can tramp around the rambling five acre woodland by the Nankilly river to see the beavers in their large, fenced-off enclosure. By dam-building and creating water channels, beavers reduce flooding and benefit a whole range of species.
Budget stays in converted barns and stables from £30 pp per night (self catering), £42 pp per night catered, and wild camping for £5 pp, per night.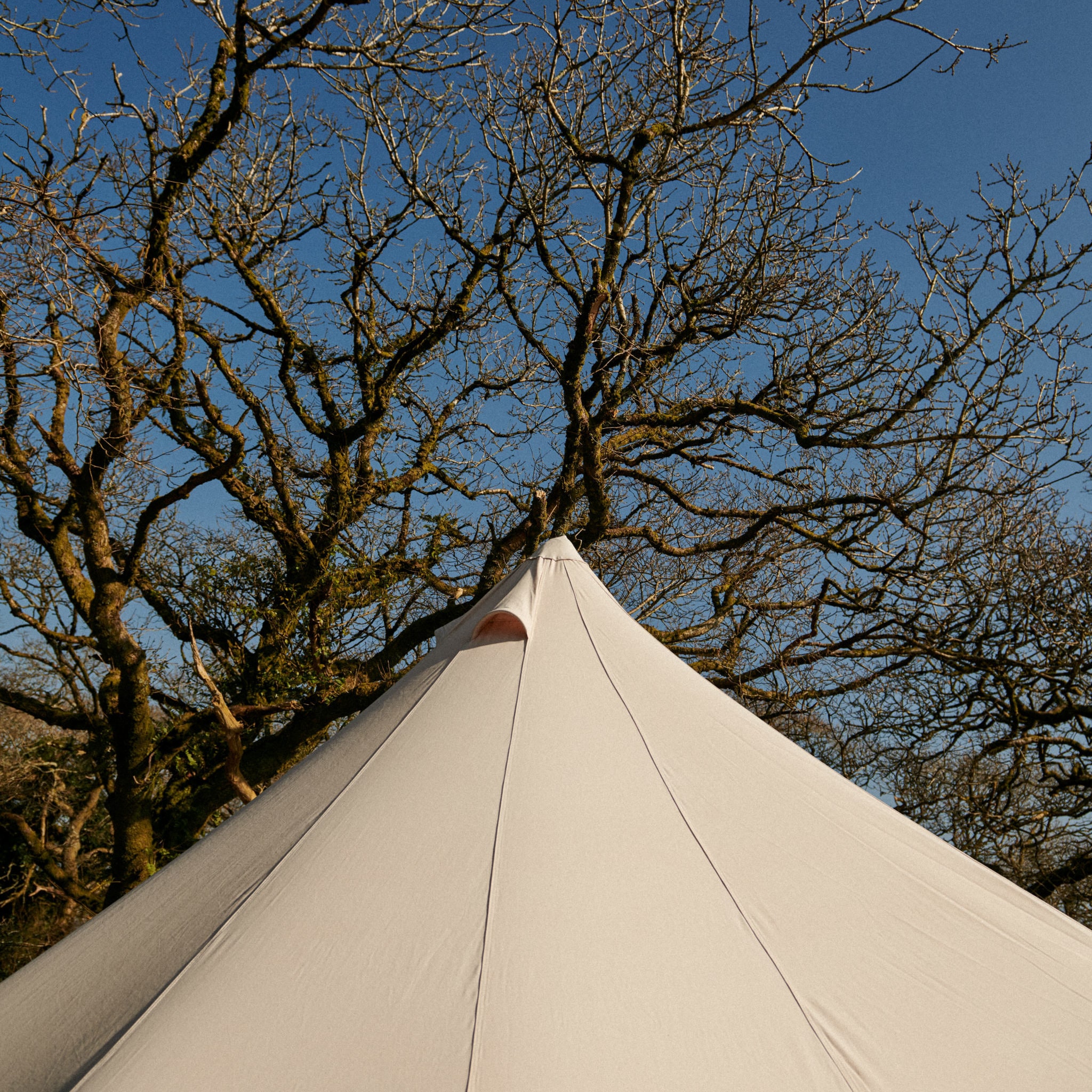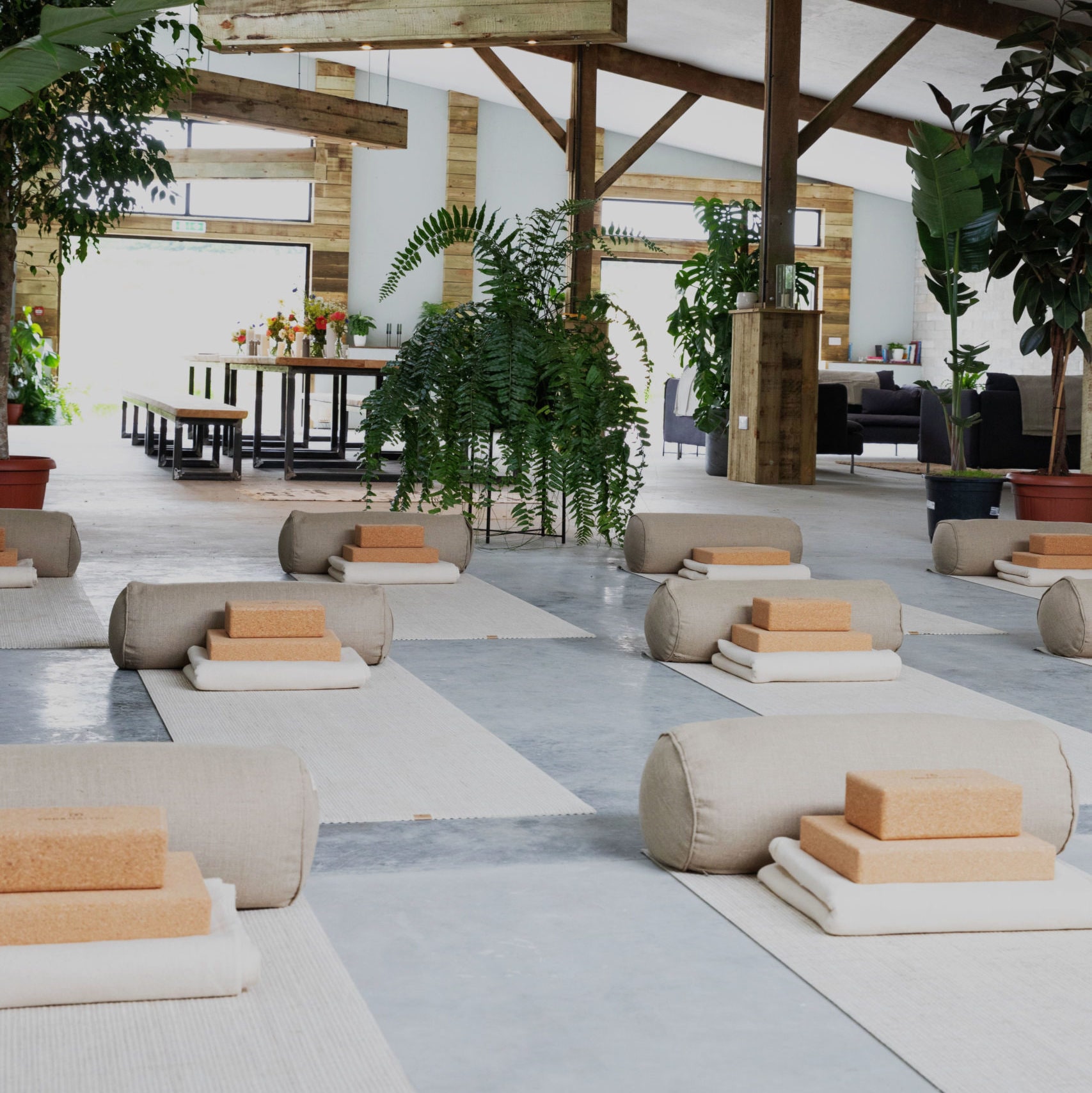 Cabilla Cornwall