March
Tartan at V&A Dundee
Delve into the history of the Scottish pattern and its global appeal across fashion, photography and art
Morgane Nyfeler
Scotland's landmark design museum, V&A Dundee, is marking its fifth anniversary with a major new exhibition, Tartan – celebrating Scotland's signature cloth for the first time in 30 years. With a universal and enduring appeal, tartan has long been a symbol of Scottish identity, beyond the tourist clichés of scarves and shortbread tins. "Tartan lives in the worlds of high fashion and tourism souvenirs, military uniform and palaces, football stadiums and concerts," explains Leonie Bell, Director of V&A Dundee. "It is adored and derided, has inspired great works of art and design, and somehow can represent unity and dissent, tradition and rebellion, the past, the present and the future."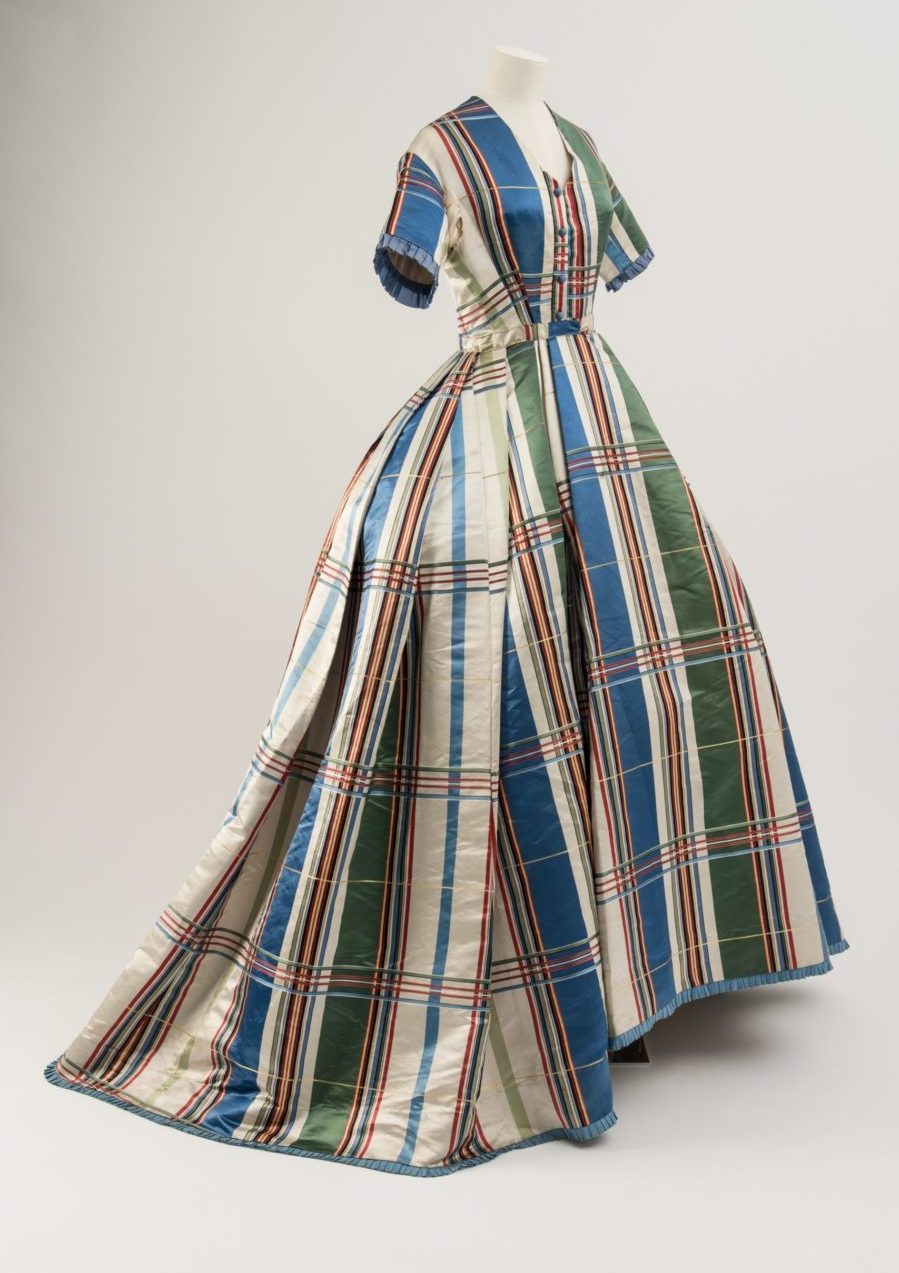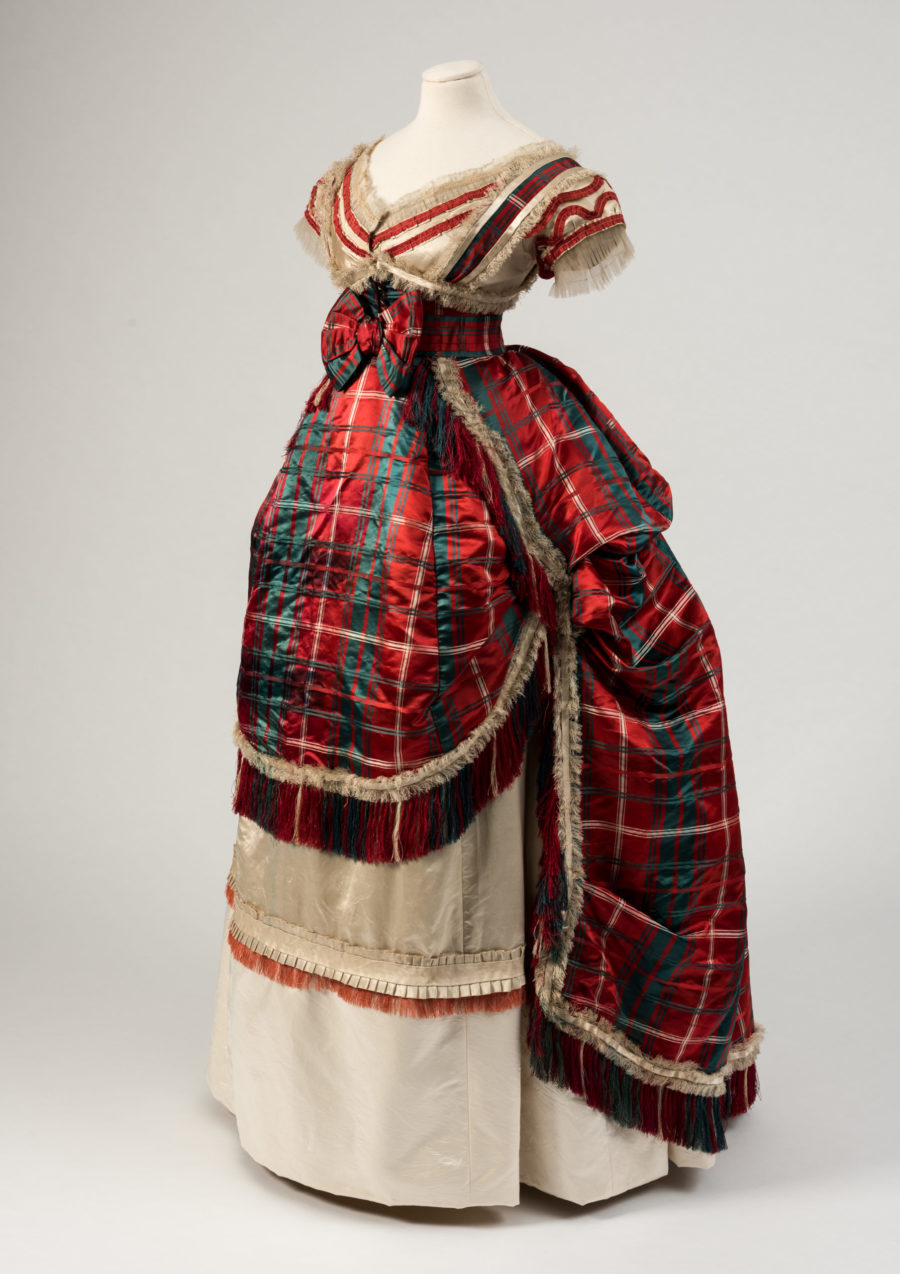 L: Satin day dress, c.1865 R: Silk dress for Queen Alexandra by Madame Elise, about 1870 Courtesy of V&A Dundee
From fashion to architecture, photography to ceramics, the exhibition brings together more than 300 objects from over 80 lenders worldwide – all boasting iconic tartan from an origin that dates back hundreds of years. We'll certainly be rushing to Dundee for the dazzling fashion pieces on show by illustrious designers such as Chanel, Alexander McQueen and Vivienne Westwood, and to see how contemporary talents, including Grace Wales Bonner, Nicholas Daley and Charles Jeffrey, have reinterpreted the pattern into modern, covetable pieces – showing that, love it or hate it, the patterned cloth will never go out of style.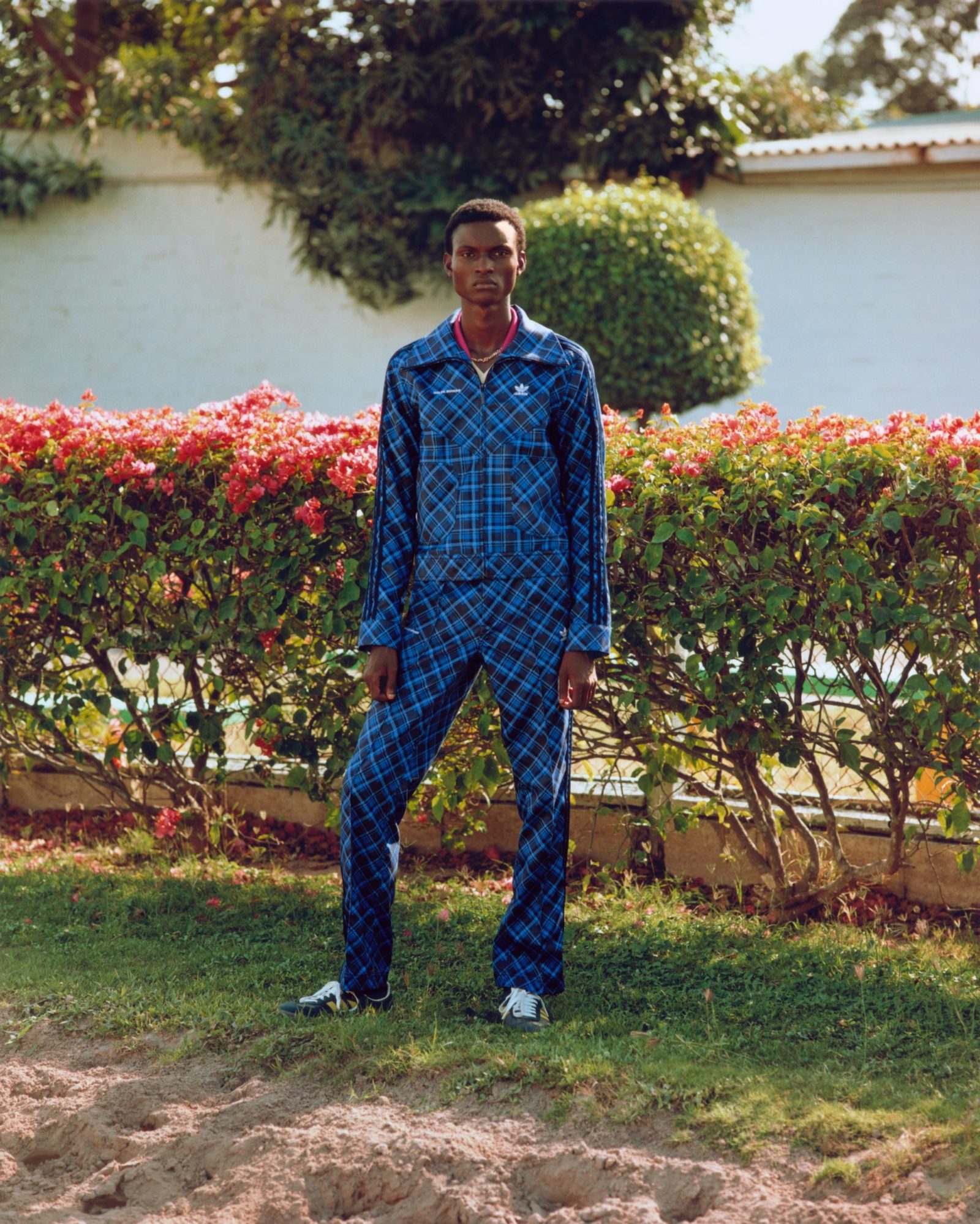 Wales Bonner x adidas, Spring Summer 21, Photo by Jeano Edwards
Get inspired by tartan's staying power over the centuries and learn more about how it has connected and divided people worldwide, while also playing a key role in Scotland's history through to the continuous debate over the country's independence.
Tartan, V&A Dundee, Scotland, from 1 April to 14 January 2024.