November | Designer Focus
Designer Focus: Olivier Theyskens
The Paris-based designer talks to Emma Sells about the power of slowing down, how his incredible archive of fabric swatches has transformed his ready-to-wear and why he's at his happiest making his clothes to order.
Emma Sells
Olivier Theyskens, it turns out, is something of a hoarder. Over the span of his 20-year career – throughout his tenures as creative director at Rochas, Nina Ricci and Theory, and while running his eponymous label – the Belgian designer has been amassing an incredible archive of fabric swatches. Filling a multitude of boxes stacked in his Paris studio and his parents' home, he's collected them from fabric fairs and factories as he's worked on his collections – and now he's building his work around them.
"I've always loved beautiful materials," explains Theyskens. "Silk and cashmere, beautiful linens, and even for garments that look very modern I've always preferred to go for fabrics that are high grade, and to order them in Europe where the producers have to respect a lot of environmental laws." Two years ago, in the midst of the chaos and pressures of Covid, he and his team decided not to order new materials but instead to work with the remnants of past collections that they had around them and, with the time to play and experiment, Theyskens started wondering what he could do with all those swatches, too.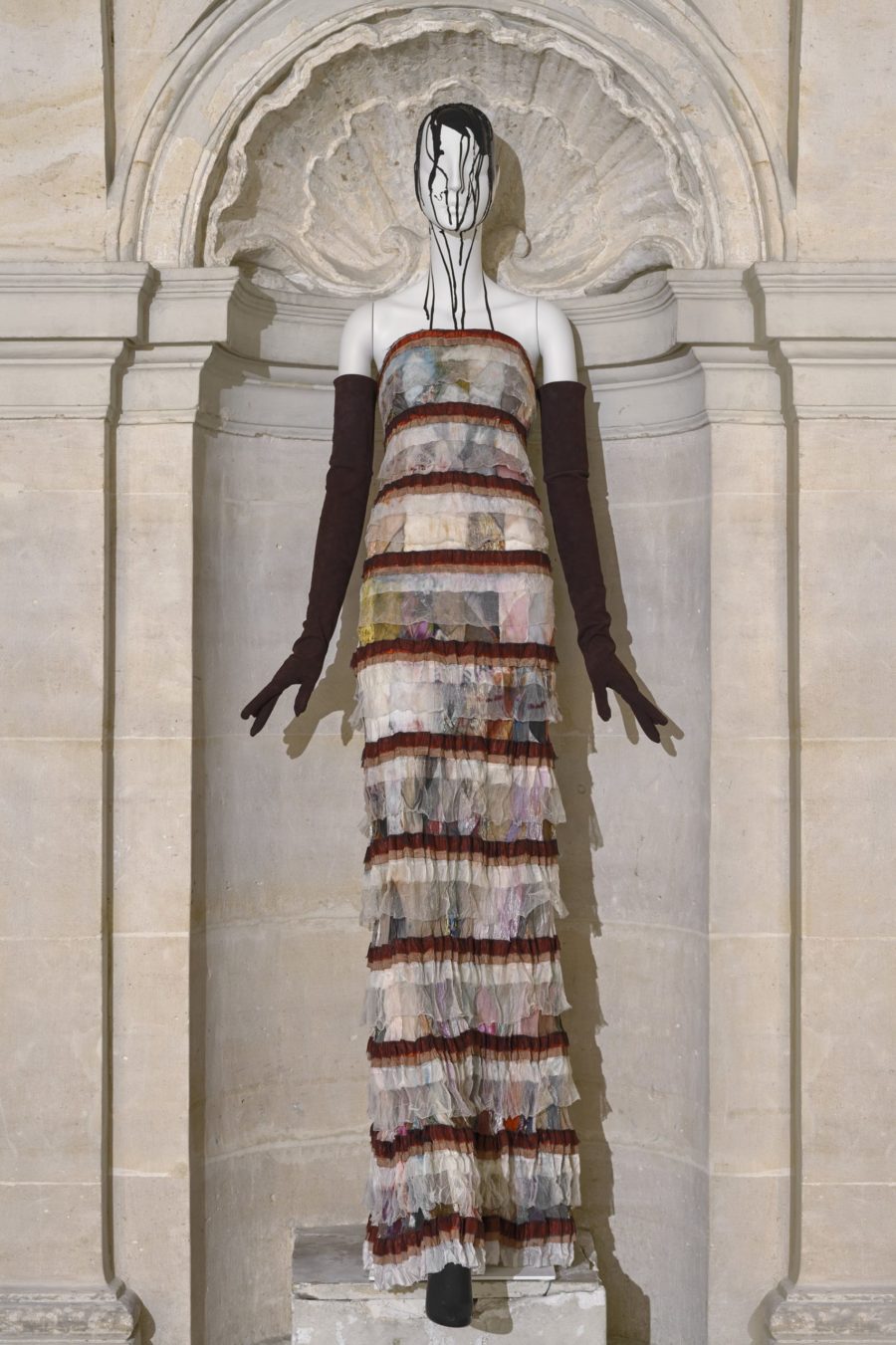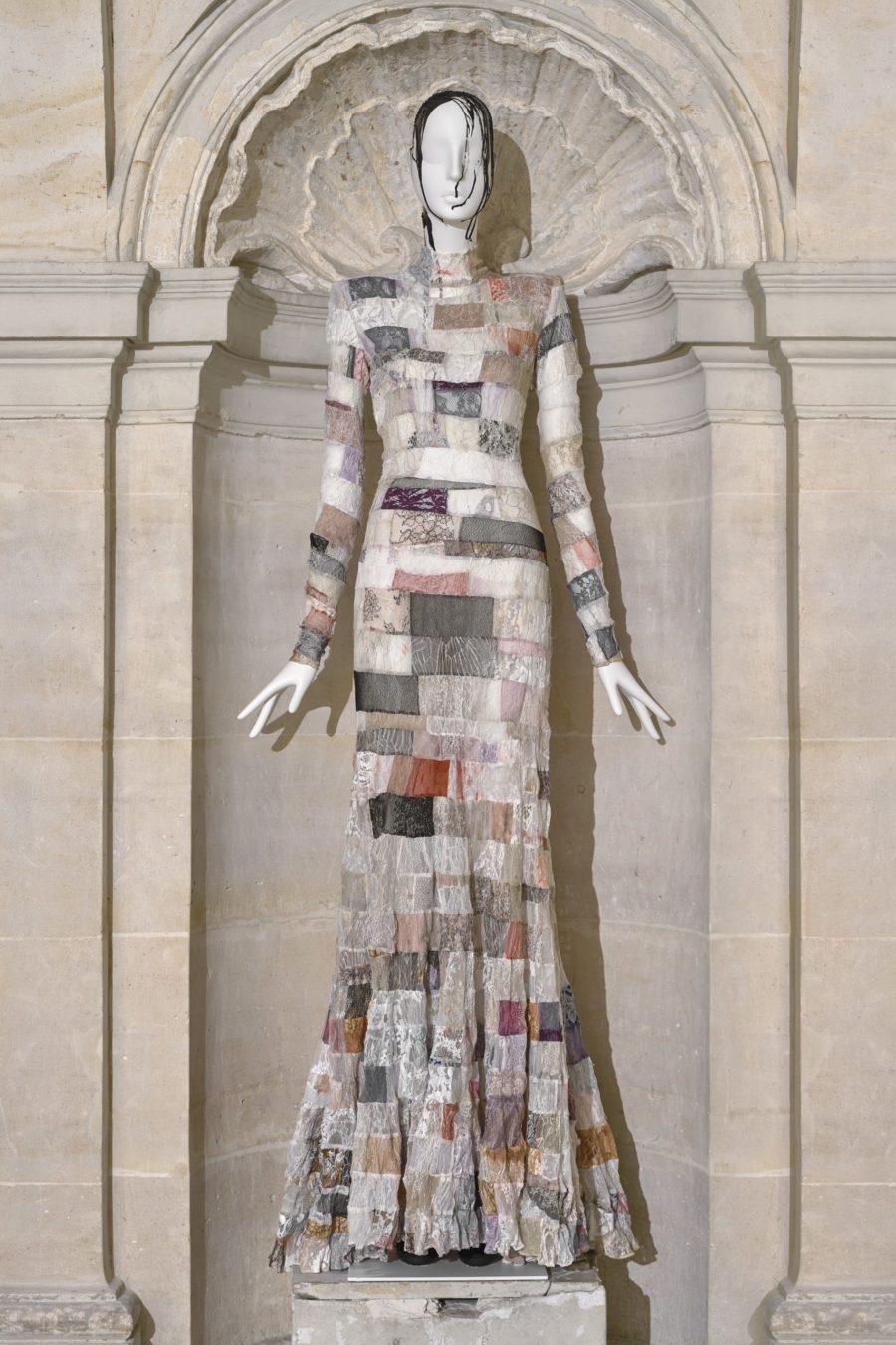 Spring 2022 RTW
Now, in this new stage in my career where I'm focused again on being more of a couturier, I'm conscious that I might be the happiest I've ever been about my work and the process and the way I apply it every day. I'm personally involved at every level with the clothing, we do things naturally and it's given me a lot of possibilities in terms of the aesthetic qualities of my pieces. I love working this way.
Olivier Theyskens
He developed an innovative patchworking technique, carefully and thoughtfully sorting the squares by colour and texture ("There are moments where the floor around me is just covered…") and sewing them together before treating them with heat, pressure and steam, a process that gives the resulting fabric a tactile, crinkled texture and makes the colours from each square bleed into the others. "I cut the material on the bias so it's very malleable with a kind of a strange, stretch feel," says Theyskens. "And it affects my way of designing because I have to work first on the textile design and then drape the fabric on a mannequin and cut and assemble the pieces directly. It's a real challenge which is something that I like."
The resulting clothes are, of course, completely unique one-offs and made to order by his small team of six in their studio. Theyskens' offering spans extraordinary gowns and flawless, androgynous tailoring, the artsy and intellectual through to the modern, laid-back and cool, but each is designed to quietly make its wearer look and feel incredibly beautiful. He loves being able to build relationships with the women who come to him for their clothes and to weave their individuality and personality into anything that makes its way into their wardrobes. "What I show in my collections are not things I can replicate exactly, especially the patchwork, so when a dress interests a person, we make a new one and then all possibilities are there," he says. "We can create a special palette of colours for them, adjust the length or the style and it's interesting because there is a sort of a surprise, it becomes a different garment that's so beautiful in its own way. I remember seeing the embroiderers in couture houses have to note everything exactly for when they replicate extremely extravagant and complicated embroidery for a client, and it's fantastic that they can do such an incredible thing but also I think, wouldn't it be nice to change it a little bit? Why does it have to be exactly the same? I don't think things have to be that rigid."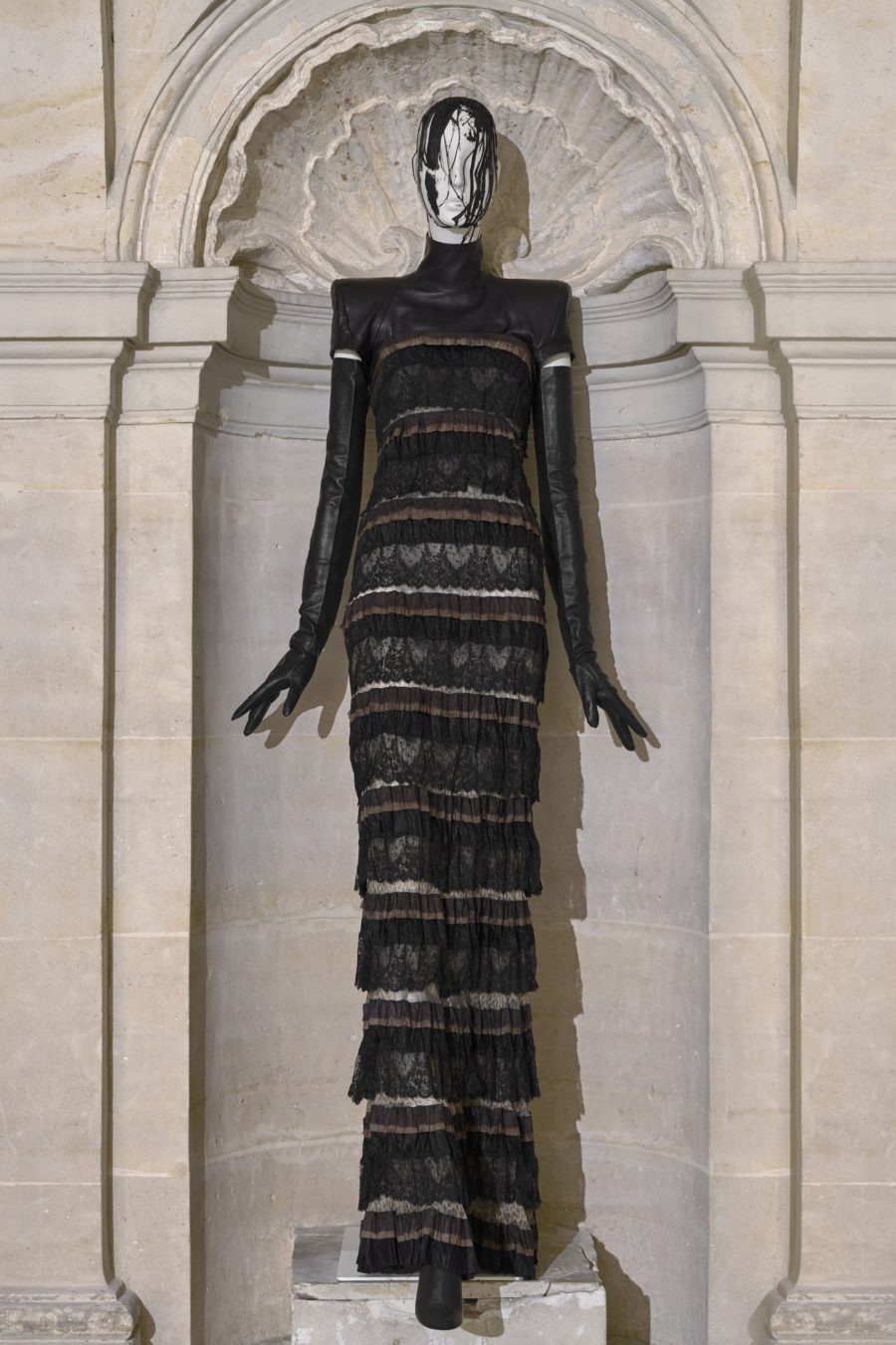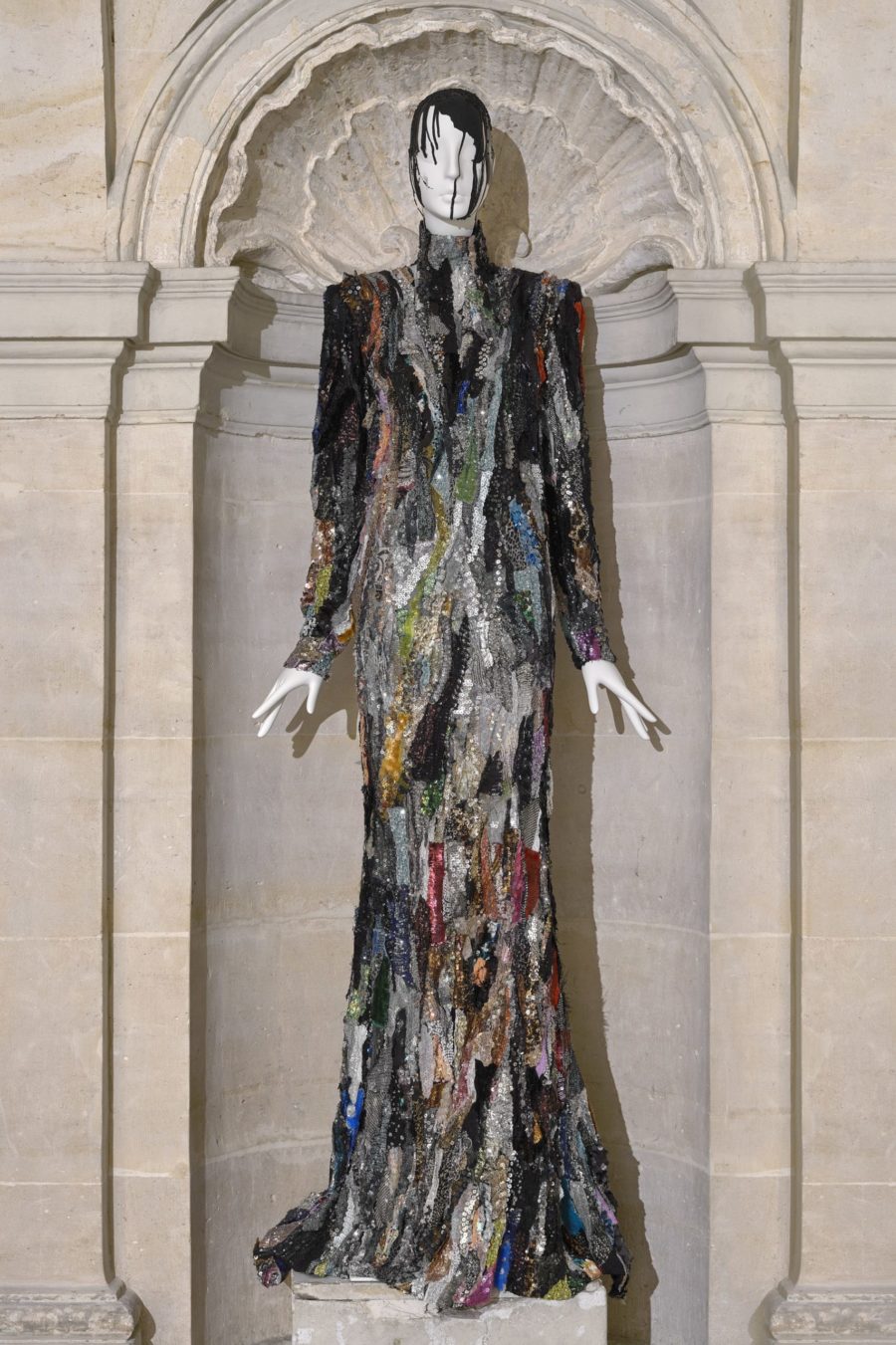 Spring 2022 RTW
This new approach is both more labour intensive and more scaled back and intimate, a world away from the frenetic pace and huge productions of the big fashion houses that Theyskens used to helm. "It's a lot of work, especially to make a patchwork that is extremely balanced and beautifully composed, but it's not like dresses that you know from couture where people say it took 10,000 hours to make it by hand," he says. "I work with a form of velocity, I follow my intuition and don't wait for hours before putting things together. We finish at 6pm every day, we're really strict with that, so we try to be efficient while making things the best way that we can." The label's day-to-day has become much simpler – no chasing factories in multiple countries, shipping reams of fabrics around the world or conjuring vast quantities of products – and, consequently, far more responsible, although, in an industry where greenwashing is so rife, he's extremely reluctant to describe it as sustainable.
Most importantly, it's given him a renewed enthusiasm for both his job and his label. "Now, in this new stage in my career where I'm focused again on being more of a couturier, I'm conscious that I might be the happiest I've ever been about my work and the process and the way I apply it every day," he says. "I'm personally involved at every level with the clothing, we do things naturally and it's given me a lot of possibilities in terms of the aesthetic qualities of my pieces. I love working this way."